Consumer Financial Protection Bureau issues new rule to cover all prepaid cards
10/05/2016
|
ConsumerAffairs

By Mark Huffman
Mark Huffman has been a consumer news reporter for ConsumerAffairs ... Read Full Bio→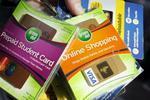 The Consumer Financial Protection Bureau (CFPB)  has issued a new rule covering prepaid debit cards, providing a series of new consumer protections. The rule goes into effect October 1, 2017.
Consumers often use these cards instead of bank accounts. Money can be directly loaded on the cards, which can be used to make purchases or pay bills. The problem for consumers has been the fees associated with the cards and the lack of transparency for some of them.
That's because n...
More
Cardholders can easily freeze their account if the card is lost or stolen
08/30/2016
|
ConsumerAffairs

By Mark Huffman
Mark Huffman has been a consumer news reporter for ConsumerAffairs ... Read Full Bio→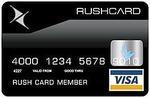 RushCard, a popular prepaid money card, is introducing a new. free mobile app it says will provide new safety features, while enhancing the card's functionality.
It is available on both the Android and iOS platforms.
One of the safety features allows the user to freeze activity if the card is lost or stolen. By engaging "Pause Protection," a user can temporarily stop purchases on the card.
Another feature is "One Touch Access," which allows cardholders to access their acco...
More
Sort By