Critics charge it's just another attack on the Consumer Financial Protection Bureau
02/07/2017
|
ConsumerAffairs

By Mark Huffman
Mark Huffman has been a consumer news reporter for ConsumerAffairs ... Read Full Bio→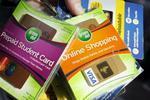 In the wake of the financial crisis, millions of consumers became "unbanked," meaning they had no bank account.
Some became "unbanked" by choice, but many were either dropped by their banks or could no longer afford the fees associated with bank accounts.
These consumers often turned to prepaid debit cards as an alternative. These cards provided easy access to cash and an ability to pay bills online. But just like banks, these cards were often loaded with fees, including ...
More
Consumer Financial Protection Bureau issues new rule to cover all prepaid cards
10/05/2016
|
ConsumerAffairs

By Mark Huffman
Mark Huffman has been a consumer news reporter for ConsumerAffairs ... Read Full Bio→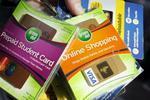 The Consumer Financial Protection Bureau (CFPB)  has issued a new rule covering prepaid debit cards, providing a series of new consumer protections. The rule goes into effect October 1, 2017.
Consumers often use these cards instead of bank accounts. Money can be directly loaded on the cards, which can be used to make purchases or pay bills. The problem for consumers has been the fees associated with the cards and the lack of transparency for some of them.
That's because n...
More
Sort By