Pew Charitable Trust report outlines the ways
04/26/2017
|
ConsumerAffairs

By Mark Huffman
Mark Huffman has been a consumer news reporter for ConsumerAffairs ... Read Full Bio→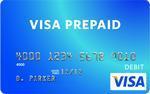 There is a move afoot in Congress to roll back an Obama administration rule that regulates prepaid cards, which work like a debit card but aren't linked to a bank account.
These cards have become more popular in recent years, especially in the wake of the financial crisis. Consumers use the cards to exercise better control over their money and to avoid expensive overdraft charges.
Last October the Consumer Financial Protection Bureau (CFPB) finalized the Prepaid Card Rule...
More
Critics charge it's just another attack on the Consumer Financial Protection Bureau
02/07/2017
|
ConsumerAffairs

By Mark Huffman
Mark Huffman has been a consumer news reporter for ConsumerAffairs ... Read Full Bio→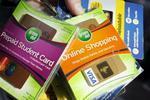 In the wake of the financial crisis, millions of consumers became "unbanked," meaning they had no bank account.
Some became "unbanked" by choice, but many were either dropped by their banks or could no longer afford the fees associated with bank accounts.
These consumers often turned to prepaid debit cards as an alternative. These cards provided easy access to cash and an ability to pay bills online. But just like banks, these cards were often loaded with fees, including ...
More
Sort By