Find the Best POS System Companies

Compare Reviews for Top POS System Companies

Harbortouch
Read 479 Reviews

Harbortouch is one of the largest payment processors in the United States, offering electronic cash registers and credit card processing terminals. The company has earned many awards for its service and products.

Visit Website

Toll free number

(800) 201-0461

POS Nation
Read 218 Reviews

POS Nation specializes in complete point-of-sale systems. The company covers a variety of industries, including retail and restaurant, and its systems are customizable to fit any customer's specific needs.

Upserve
Read 127 Reviews

Upserve is a smart restaurant management assistant serving up everything a business needs to run a smoother operation. Upserve can manage the entire restaurant, from employees to guests via a smartphone, tablet or computer.

AccuPOS
Read 11 Reviews

AccuPOS integrates with customers' existing accounting systems, helping them save time and money with its efficiency. AccuPOS is compatible with most major accounting software, including Quickbooks, Sage 50 and Sage 100.

SunrisePOS
Read 6 Reviews

For over 15 years, SunrisePOS has helped companies streamline their POS recording. Its system works on traditional desktop computers as well as iPads and other tablets. The company also offers an online ordering option.

BarcodesInc
Read Expert Review

BarcodesInc offers a variety of POS products, including bar code scanners, inventory software and label printing. The company features popular brands like Motorola, Unitech and Honeywell.

Gotmerchant
Read Expert Review

Gotmerchant offers processing services for most major credit cards, including Visa, American Express and MasterCard. The company offers retail credit card machines, and its system integrates well with popular accounting software.

Kounta
Read Expert Review

Kounta is a company that has created one of the world's best cloud-based Point of Sale systems. The company, which is headquartered in Redfern, Australia and Palo Alto, California, was founded in 2012.

PDQ POS
Read Expert Review

PDQ POS is a full-featured POS system that can integrate with any dining establishment to increase efficiency and sales. Training is simple and fast, even for individuals with no prior POS experience.

POSGuys
Read Expert Review

POS Guys offers a wide range of POS processing and recording equipment, including retail POS systems, restaurant systems, salon POS systems, and mobile POS systems. The company also offers financing for approved customers.
Important POS system features
Inventory tracking
For many users, the most important part of a POS system is the inventory tracking. Systems can it show what is in stock and help facilitate sales. Other POS systems have the capability to work with a web-based e-commerce site to stay up-to-date.
Recent reconciliation: Some systems allow end-of-day reconciliation, where a user inputs all online sales at day's end. Others automatically notify the system of sales as they occur, debiting inventory immediately.
Add ecommerce: One of the major challenges of e-commerce lies in ensuring inventory. Enjoy a quick and easy, pick-and-pull system.
Data collection
Access to more and better data can be a big selling point for a POS system. Some systems can track customer zip codes, show the busiest times of day, or track sales trends.
Customer care: Tried and true marketing starts with things like mailings. Break sales down by zip code, as long as customers provide the information.
Streamline scheduling: Check to see when the most customers checkout, thus determining the best times to schedule more employees.
Track the trends: See what items are popular and what items are sitting on shelves, all in a glance. This makes re-orders faster and easier.
Report generation
Collecting data is great, but if it doesn't come in a usable format it's unhelpful. Good report features can make all the difference.
At the end of the month, quarter or whenever the business is required to file, have the POS system show the total sales for the time period. No manual entry into a spreadsheet or totaling up receipts.
Catch the cash flow: See total sales, daily, weekly, monthly or annually, to do easy apples-to-apples comparisons.
Select a sale: Not sure if a promotion is doing its job? Run a report and see how the clearance items stack up in store.
User friendliness
The best POS systems are fairly self-explanatory for the user, but business owners may need to work on the administrative side. It's easier to change programming, add new items, and train new users on some systems than it is on others.
Potluck programming: Add in a sale price or change the pre-programmed sales tax using administrative access.
In inventory: Add new items using SKUs, pictures or other individual identifiers, depending on the system.
Train tomorrow: Training may take as little as a few hours to start ringing, though it may take a few weeks for new users to understand all the ins and outs.
Customization
There is no such thing as a one-size-fits-all POS system. Be sure to ask about the different options for customization, like whether your business needs appointment booking, or whether the system has the ability to add extras, like gratuities or shipping charges.
Add appointments: For businesses like hair salons, spas and other service industries, appointment setting is a must. Be sure to ask about customization for calendar management.
Totaling with tips: Although this is something arranged through a chosen credit card processor, their equipment can work with the POS system. Some come already integrated and some are totally separate.
Ship to site: Sometimes things are not in stock, but don't lose out on a sale. Many POS systems can add a standardized shipping charge or even search for the exact cost
Mobility
A traditional system needs a constant setup that never changes, but there are now options for mobile use. Businesses that spend a lot of time in travel, offer checkout throughout the store or use frequent digital displays may want more mobile POS options.
Selling on the go: At expos, conventions, street fairs and other short-term functions, having a mobile POS system can mean the difference between turning a profit and closing up shop.
Say goodbye to lines: Why make customers wait in long lines when they can check out anywhere? Mobile POS solutions allow salespeople to bring the register with them.
Carte blanche with the catalog: Instead of using manned checkout lines, some retailers have started using tablet-based POS systems to offer checkout at various points through a store. These stations can include the entire catalog, allowing shoppers to see everything, not just what is on the shelves.
Types of POS systems
Cash register
For some retailers, a simple cash register with a few extra functions is all they need for a POS. It is a one-time expense and can do the job for years to come.
Desktop
Possibly the most common type of POS, these work with a computer terminal in a single location or through a network of computers. They consist of some basic equipment including the terminal, screen, scanner, cash drawer and receipt printer. The credit card machine might or might not be integrated.
Mobile
Tablet computers have created an entirely new category of POS systems. Tablet systems take up less space, offer fast setup and often have an attractive price point.
Cloud-based
Cloud-based POS systems are a software package along with a credit card machine. Providers may offer anything from a complete POS setup to just a plug and play add-on for a smart phone.
Custom-built
Not every business fits neatly into a recognized niche, but customization is always an option. Some businesses need scales incorporated into their systems (grocery stores), while others need to calculate specific taxes on items like alcohol.
Businesses that use POS systems
Retail stores
Most retailers use a POS system to track sales and minimize errors when ringing up customers. These can be as simple as a basic register or as complex as the systems used in nationwide big box retailers. In an environment where a cashier might wait on hundreds of customers per day, a POS is an essential element to success.
Restaurants
Managing reservations, ensuring correct charges and splitting checks are all made much easier through a restaurant-specific POS system. Ideal for quick, walk-upon service, fine dining and everything in between.
Salon & spa
Salons and spas offering a range of services need a quick and easy way to keep track of pricing. Looking up the cost of a hair color for long hair versus short hair should only take a second, and with a POS system it does. A salon that sets appointments, offers in-home services and splits the take with stylists needs an accurate way to track customers and commissions.
Health services
A doctor's office can track patient appointments, insurance reimbursements and amount due by the patient. This can help reduce the cost of debt collection from a missed co-pay. It can also help reduce the number of missed appointments by generating a list of patients scheduled to help with reminders calls.
POS systems FAQ
How much does a POS system cost?

Generally, a POS system costs between $1,000 and $7,000. Larger businesses require more complex, expensive software. POS systems usually have an upfront cost for equipment or hardware and a monthly charge for software and support. Many companies factor in the price of a POS system when applying for a business loan.

What are advantages of POS?

There are several reasons why it makes sense for even small businesses to use a point of sale system to help with smooth operation, including:

Increased efficiency
Accuracy
Additional payment options
Inventory management
Simplified accounting
Speedier transactions

What is the difference between POS and EPOS?

An EPOS system is an electronic point of sale system. The term is used to differentiate between a standard cash register (POS) and an updated digital terminal. While some businesses still use standard cash registers, POS is now used interchangeably for any checkout setup.

What to consider when buying POS?

There are a few things you must know about your business when choosing a POS system:

The size of your business and how many terminals you need
How many products you plan on selling
How many locations you have (in case you need networking)
If you have any need for the information the POS gathers

A few other things to consider with your POS system are:

Features
Cost
Usability
Cloud-based or local storage
Integration with other software
Support
Data capability
Mobile payment capacity

How do you set up a cash register?

All POS software is different, and any software and equipment you purchase should come with setup directions and support. General guidelines are to program the buttons to reflect your merchandise in a way that's quick and efficient for your cashiers to use. If customers need to sign on the device, make sure you can quickly flip or move the display for customer access. The primary function of your POS system is to correctly and rapidly sell products and serve customers, so make sure your setup facilitates that.
Thank you, you have successfully subscribed to our newsletter!
We value your privacy. Unsubscribe easily.
Expert reviews for POS systems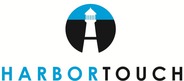 Harbortouch is a national, award winning credit processing and POS supplier. They offer a range of products and services, including their free equipment program.
Read More

POS Nation offers an a la carte approach to POS systems. Buy as much or as little equipment as you need, and get as much or as little installation assistance as required. Customer-driven, they provide full-service packages and standalone software.
Read More

Upserve was founded in 2009 and is headquartered in Rhode Island. It is a POS system specifically for restaurants and lets owners manage employees, sales, marketing, budgets, menus and more.
Read More

An established industry leader, AccuPOS is one of the preferred systems for well-known accounting software programs like Quickbooks and Sage 50 and Sage 100 ERP. Merging accounting and transactions into a single system makes oversight and management a streamlined process.
Read More

With a focus on installation and training, SunrisePOS works to ensure that every business customer is ready to use their system before leaving the site.
Read More

Founded in 1998, Gotmerchant.com offers a cost effective way to start using a POS system,without the upfront charges. They package credit card processing and POS systems to limit entry cost for small businesses.
Trial offer: A 30-day risk free trial allows merchants to try out the service before spending any money. If it doesn't add value, they can cancel immediately.
Pricing: Some merchants qualify for a free POS system. They only pay the monthly service charges for equipment warranty and tech support.
Gift card processing: Get all card processing from one vendor, including gift cards, which eliminates, the aggravation of calling different account managers for different issues.
Focus: Gotmerchant.com focuses on credit card processing, and the POS is an add-on for their customers. They may not be the right choice for those who need customization or heavy duty usage.
Pricing: A free POS system comes with a long-term contract. Be sure to try out all of the functions on the POS before making a commitment.
Best for: Retail Stores, Restaurants, Salons and Spas

In business since 2002, POSGuys offers a complete range of POS solutions along with complimentary services like warehouse management and labeling equipment.
Hardware: At POSGuys, there are many different choices for hardware. Systems range from basic models starting at $1,699 and go up from there for premium options.
Pre-financing: Instead of paying up front for the system, businesses can allocate a small amount from their credit card batches to pay for the system. This leaves them with the capital to invest in inventory, marketing, or payroll.
Spanish language: Spanish speakers make up a quickly growing population in the U.S. POSGuys have Spanish-speaking reps and tech support to ensure clear communication.
Customization: Although they focus on offering tiered pre-packaged systems based on the industry of their customer, the POSGuys' sales team can help customize a solution to best fit a business's needs.
Warranty: They only offer a one year warranty, so an equipment failure could be expensive.
Best for: Retail Stores, Restaurants, Salons and Spas, Health Services

Designed with Salons and Spas in mind, Touch Suite offers a range of enterprise-level solutions that put most administrative tasks within arms reach. It handles payroll, document management, client information, marketing and more.
Pricing: Prices start as low as $99 per month to get started, with payments spread out over 4-5 years for top of the line systems.
Technology: Offers the latest in technology, including Android's Firefly terminal.
Scalable: Product offerings range from simple plug-ins to a smartphone to full service terminals.
Options: TouchSuite focuses more on the software side, offering limited hardware options.
Training available: Although the system is very user-friendly, those completely new to POS systems might want more training than is typically offered through TouchSuite.
Best for: Salons and Spas, Restaurants

With an emphasis on customer service, Barcodes, Inc. is a well established company providing a range of business solutions including POS systems.
Hardware bundles: Barcodes, Inc. has a large variety of pre-packaged POS systems to fit almost any business.
Pricing: Pre-packaged systems start as low as $450, not including an iPad.
Packages: POS software packages are available for as little as $49 per month.
Customization: Hardware comes pre-bundled with little to no customization available.
Best for: Retail Stores, Restaurants

As a worldwide supplier of point of sale systems, Semicron offers a complete range of POS hardware, software and accessories. They also offer extra security options like ID scanners to verify age.
Pricing: Restaurant POS bundles start as low as $798, while retail bundles begin at only $945.
Accessories: A complete range of accessories, including ID scanners, make them an ideal provider for anyone selling controlled material like alcohol.
Pricing: Advertised pricing on bundles does not include the cost of the computer. Be sure to keep an eye out for hidden costs and needed extras.
Best for: Retail Stores

Kounta is a point-of-sale software system that is easy to use but also very powerful. It is used in many stores, from cafes to bars to pop-up shops. Kounta helps small business owners take care of many aspects of running a company, including accounting and inventory.
Offline and online: Kounta can be run both in offline mode and online mode on smartphones, tablets, laptops and traditional POS systems.
Easy setup: Kounta is very easy to set up and easy for customers to use without requiring much training.
Add-on friendly: Kounta offers seamless connection to popular add-ons like accounting and e-commerce systems.
Social media integration: The company offers simple social media integration to help businesses reward and engage with customers.
Scalable: Kounta is highly scalable and can grow with a small business as it expands.
Best for: Small business owners, inventory managers and accountants.

Signature Systems specializes in POS for the restaurant industry, including pizza, table service, delivery and bar POS systems. Their full-feature software allows you to offer customers exclusive, convenient features, including online ordering, rewards/loyalty programs and e-wallet pay. In addition, Signature Systems partners with top-rated IT security companies to keep your system safe from cyber attacks and hackers.
Fast ordering: With an average ordering time of 20 seconds, Signature Systems POS gives your servers and staff a fast, easy way for customers to place an order. Signature Systems POS uses touch screen technology to cut down on order time by eliminating the need to write or type out an order.
Simple training: You don't need to have any experience with computers to figure out how to use Signature Systems POS. Training is generally done in less than an hour, even for people without previous experience. The system is intuitive, making it simple to learn and use.
Measure efficiency: One primary benefit of Signature Systems POS is that it allows you, the owner, to measure your restaurant, pizzeria or bar's efficiency. Check labor costs and view snapshots of sales down to the second so you can figure out when you're slowest and when you need to add more people to your schedule or staff.
Works with any type of restaurant or bar: Whether you're a quick service restaurant, a pizza delivery, a late-night bar or a five-star restaurant, you can use and benefit from Signature System POS. The system's versatility and variety of features and options makes it a great fit for any time of dining and drinking establishment.
PDQ Mobile: Signature Sales PDQ Mobile allows you to track transactions and view sales and reports straight from your mobile device. You can also set up text alerts anytime a large transaction is voided, an AM or PM deposit is made or a large catering order is placed.
Best for: Signature Systems is best for restaurants and bars of all types.
Compare Reviews for Top POS System Companies

Semicron Systems
Read Expert Review

Semicron offers a wide range of POS systems and products, including bundles and individual products. Its ID scanners and driver's license readers help reduce the likelihood of identity theft or tobacco and alcohol sales to minors.

TouchSuite
Read Expert Review

TouchSuite software integrates with Quickbooks accounting software and other payment processing services. The company offers a 24-hour support system that's open seven days a week.
Disclaimer
Information in this guide is general in nature and is intended for informational purposes only; it is not legal, health, investment or tax advice. ConsumerAffairs.com makes no representation as to the accuracy of the information provided and assumes no liability for any damages or loss arising from its use.
Thank you
Keep an eye on your inbox, the latest consumer news is on its way!