Consumer Complaints and Reviews

I was walking through the store and ended up in the fish aisle. Now a lot of the fish are in decent enough tanks with filtration systems and decorations. But the Beta Fish are on a shelf in Tupperware. There were five on the shelf. Three were dead, one was missing a fin, and another... well, it was either dead or really close to it. I ended up taking the last one home because it looked like it might have a chance to live if treated DECENTLY. It was probably half dead on the shelf and is now happily swimming around in a decent tank with decent care. The water it was in was DISGUSTING. It was grey and there was so much gunk in it, it wreaked.
My little Beta clearly has a mild to severe case of fin rot. Which is what I'm guessing killed the other Betas in the store and caused one to lose a fin. He is doing much better now but it is clear that WALMART SHOULD NOT SELL THESE FISH. They have no interest in properly taking care of them. They cannot be put in a tank with others because they are territorial (unless there are dividers) but that doesn't mean they deserve sitting on a hot shelf in Tupperware. If Walmart isn't going to take care of them, Walmart shouldn't sell them. They have other kinds of fish, so leave the Betas to the pet stores to sell. OR ACTUALLY TAKE CARE OF THEM. I am so disgusted with Walmart right now.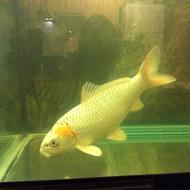 Not every Walmart mistreats and or sells sick fish. I'm not saying they should continue to do so in the stores that have obvious neglect issues. But some/very few do actually order quality fish and feed and care for them properly. I'm pretty sure it's a matter of needing at least 2 employees year round that have the proper fish care knowledge. And I'm sure this is not a priority in the hiring process at Walmart. But there are a few good ones still out there. (Walmart at Golden Ring/Rosedale, MD.)

Walmart Supercenter Department Store, 1800 NE 12th Ave, Gainesville, FL 32641, Phone:(352) 372-3191. Date witnessed: 5/15/2016 4:30 pm. Highly diseased fish being sold out the door while having ick (white spots on the scales), fungus and housed with deceased fish that obviously had been taken over by the diseases from lack of care by the staff, even though there is a fungus treatment and ick treatment right beside the fish tanks not but 5 ft. away. Spotted sick tetras, heavily infected catfish so riddled with ick it was clear to eye from feet away, their whiskers turned into circles at the bottom.

The betta fish Walmart sells half are dead and the other half are having difficulty in breathing. So uncalled for. I have approached the manager of the store and the Walmart headquarters about this problem but not getting anywhere. They just apologize and go on and continue to sell these little betta fish so sad. Please I am asking for help on the matter.

I had both of my golden retrievers on this junk, and after the 1st one died of cancer, I changed to Purina One. Unfortunately, I was too late changing food, because my 2nd golden has cancer now. Within a year. If I could go back in time, I would have never fed them this crap.
How do I know I can trust these reviews about Walmart?
633,474 reviews on ConsumerAffairs are verified.
We require contact information to ensure our reviewers are real.
We use intelligent software that helps us maintain the integrity of reviews.
Our moderators read all reviews to verify quality and helpfulness.
For more information about reviews on ConsumerAffairs.com please visit our FAQ.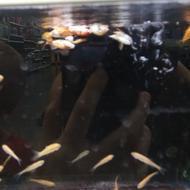 I was completely appalled yesterday when I went shopping at my local Walmart. I was in the pet section to pick up some monthly flea treatment for my cat. Right next to the aisle I was browsing in were the fish tanks. My son decided to look at the fish while I picked out the treatment. He called me over with great concern and showed me at least a dozen fish were floating dead upside down in the tanks while their fellow fish swam nearby in their tiny containment. Needless to say, this was not something I wanted my son to be exposed to, let alone the horrifying implications it gives as to how frequently the animals are being tended to, what conditions their tanks are kept in, and how it is now a safety hazard to the poor remaining fish.
I got management involved right away. I am absolutely disgusted that this unfortunate event took place and strongly encourage Walmart to cease the sell of all live animals since the company clearly does not have the animals' well-being in mind or seen as a priority. Leave the poor animals out of your sales. This tragedy is one that could clearly have been avoided. Attached are some pics of some of the fish.

I was buying fish supplies and noticed a dead Betta in a very tiny container. I then looked in the fish tanks and every single tank had multiple dead fish. I called for management and an assistant manager (Geane) came and told me they did not have an employee currently over the fish department. I showed him the multiple dead fish in each tank. He was very apologetic and thankful for me showing him.
I went by the next day and they had cleaned out the dead fish. But, a few day later there were more dead fish. The fish are sick and not being cared for and are continuing to die. I counted 17 Betta fish in small under watered and terribly dirty water. I told them that this water needs to be changed daily. The fish are swimming in their toilet and the waste adds toxins to the water and leads to disease and death. One of the Betta had been laying dead in his container for days. I watched to see if it was moved and it Sat there for several days. It has some kind of lesions all over it. I rescued 3 that day and one died a few days later. He was tail biting and extremely stressed and there was no way to save him.
I have one that I purchased on December 17, 2015 from the Hixson, TN Wal-mart and I had watched him for 3 weeks before I could no longer take the abuse. I pointed it out to the department manager, a female, and she said she does not have time to take care of the fish. We counted 35 Betta containers and I feel horrible purchasing them because that means it will be replaced with another poor victim to sit and rot on a shelf.
The fish I rescued in December is still in a hospital tank. He had ammonia poisoning and swim bladder disease and developed columnaris from sitting in diseased water for too long. He is so damaged but for some reason is hanging on. I have spend a fortune on medications for this fish. I don't know why but I felt he survived my initial treatments and wants to live! So, he is still hanging on. I feel this is horrible treatment of fish and I wish that Wal-mart would discontinue their fish departments. They don't get the proper care and treatment they need.

I recently shopped at Ft. Wright, Ky Walmart. While passing their fish tanks, I stopped to look at what I assumed would be pretty and healthy fish. I was so wrong. I am sickened by what I saw. In one tank 12+ dead fish stuck to the filter, in another 20+ dead fish accumulating towards the front. Horrible sight for young kids to see. You hear parents telling their children to come look at the fish, to then block them from seeing the disgusting and neglected tanks. This is not ok. I almost want to buy every fish there to save them but sadly this seems to be the Walmart norm. This is animal cruelty. If you want to sell them, provide clean water, clean tanks, adequate space and food, and hire a knowledgeable associate. This is wrong and Walmart should be ashamed.

I purchased some Ol Roy basted dog biscuits yesterday for my 1 year old pit bulls. After giving them 2 of them to eat this morning, I noticed one of my dogs had hives all over her. Hopefully she starts feeling better. She is a white dog with pink skin and may be more sensitive than her sister who didn't get hives. I will not give them anymore Ol Roy products.

I went to the Walmart in Brewer, Maine to pick up a replacement filter for my fish tank. I walked by the live fish and stopped when I noticed that the betta's only had about a half an inch of water! I was astonished! Do the Walmart employees not know that fish need water to breathe? I saw a young man nearby stocking a shelf so I asked him if he would come look at the Betta's. I pointed out that there was only 1/2 inch of water and it was absolutely not okay with me and in fact, was animal cruelty. The young man agreed and said he would go get the "guy that takes care of the fish" to come put more water in the cups.
I was down the next aisle when I hear someone saying "You can't put a lot of water in the cups cause it will shock the fish." So I march back over to the live fish. I say, "So you not see that they need more water? You know that this is animal cruelty? They may just be fish but they have a right to be able to breathe!" I spoke with a manager that agreed with me and said she would take care of it. I thought it was common sense that fish need water to breathe and live. WALMART STOP SELLING FISH IF YOU CAN NOT TAKE CARE OF THEM CORRECTLY! I will be checking on the fish department on EVERY shopping trip to Walmart and I WILL make light of ANY animal cruelty that I see!

Every Walmart I've ever been to with a fish section has them living in horrific conditions. It turns my stomach seeing all the abuse. Last time I tried to rescue fish from there, the associate who cared for the fish was "off" for 2 days. I had to pull some lady from the holiday section to help me. There were dead fish in every tank, some more dead than living ones. They know nothing on how to care for fish and it's pretty sad.
I'm a 23 year old female and know 100x more about the fish they carry than any associate I've ever met. It's atrocious that an enormous company such as Walmart is allowed to sell animals they know nothing about. The Green Spotted Puffer Fish are by far the worst fish to sell. These beauties are only WILD CAUGHT, and are mostly loaded with parasites. The experience level to care for the Puffers are for advanced aquarists only. The average Walmart shopper has no idea what their care entails. Unless the owner is able to check salinity, deworm them, and have the means to anesthetize them for teeth clipping, they should not be sold!
I bought 3 from the store and I was unable to keep them alive longer than a month. I did further research. Juveniles need fresh water and the older they get they need saltier water. There is no indication that they have that requirement at the store. They also feed them goldfish flakes, which puffers do NOT eat. They either need freeze-dried invertebrates or live food. These poor creatures are stolen from their homes and given a death sentence. It makes me happy that I saw someone has a rescue for these wonderful fish. Walmart is causing possible extinction for this species, and it makes me sick!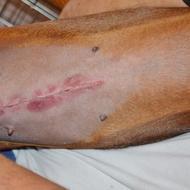 Wal-Mart is false advertising Dynamic Pet, Hickory Smoked, Real Ham Bones for Dogs as "Safe" pet treat. Wal-mart has knowledge that this product is killing, injuring pets, and sickening pets. Wal-mart is negligent in keeping this product on the shelf's without proper warning to consumers that their pet could be harmed. I know this to be true since I lost a pet from this product. Another was sicken, and the third needed surgery to remove the "shards" from her belly.

I bought 2 pleco suckerfish from Walmart. After not more than 1 week they both died and transmitted ich disease to the other fish. Walmart also had 2 tanks of dozens of dead fish. DO NOT BUY FISH FROM WALMART!!!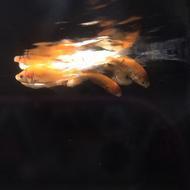 I went to the Walmart on Hwy. 14 in Lake Charles. I was horrified at the condition the fish were living in! They had so many dead in the tanks. The other fish were eating them! One particular fish was feasting on the eyeball of another fish! The tanks were dirty, filthy, and the fish were obviously not being fed! I bought 2 goldfish yesterday & I looked in the bowl today to find one dead. I think Walmart should stop selling fish because no one is taking care of them!

The conditions in which Wal-Mart keeps all their fish is horrifying. I have seen dead or half dead fish in tiny cups. This is cruel abuse toward animals. I have read many complaints, all which focus on this company's inability to store their fish in a proper sized home. Fish should not be put into tiny cups and left there for hours without care. These fish are unable to even move. This is disgusting and needs to be fixed. Stop the cruel abuse towards them, they deserve better treatment! If you can't give them the respect they deserve, then STOP SELLING THEM.

Jacksonville, NC, western Blvd. Many tanks had greater than 5 dead fish, and several tanks had fish covered in white spots. I asked for the manager and they sent out some guy who said the manager would take care of it in the morning. The fish with the spots likely have a parasite that had infected the entire water supply. Clearly this had been going on for a while and whoever is in charge is not qualified enough to notice. Wal-Mart needs to get rid of their fish department if they can't ensure a higher quality of care.

I was feeding my 2 year old Oscar fish the "common goldfish" and I was wanting to go to Wal-Mart in Moundsville WV. Every time I went in there were dead fish at the bottom of the tanks and dead fish stuck to the filter. I couldn't understand the ignorance to have fish in aquariums looking like that and treated as such. I complained to the employee in the section, nothing ever happen. No difference, in one ear out the other. I complained to the managers, same thing no difference, same amount of dead fish and ignorance to something that only takes a few minutes to do. At least take out the dead fish even if you don't know what to do to fix the problem of why they are dying. You not have to have ANY DEGREE to take some dead fish out of a tank and it ONLY TAKES NOT EVEN 5 MINUTES!
I finally got fed up and pissed off and wrote corporate an email about the issue at hand. I received a call two days later and was busy so my girlfriend took a message. She told me that one of the head managers from Walmart called and assured me the problem would be taken care of. Later on that same day my girlfriend and I were shopping at that same Wal-Mart and I was looking for a new job at the time because I hated where I was working. I thought to myself well hey I know Walmart employees make decent money and seems like pretty clean cut group of individuals. So I then went back and talked to the gentlemen that had called and was asking questions. They proceeded to tell me the issue to my problem was that they were going to OPEN UP A NEW POSITION to do the maintenance of the fish aquariums.
I then started to tell them that I was currently looking for a new job and told them if they would hire me that I would assure them that kids will be able to enjoy coming to see the fishies because that is the highlight of their Walmart experience. Well guess what... I got the job!!!! So now I am currently working for Wal-Mart in Moundsville, WV. I am happy to take care of the fish that I begged them to take care of. Instead of complaining about it I am now doing something about it. I am very happy to do so and have found that those clean cut individuals are GREAT PEOPLE that get overwhelmed with inventory that they have to stock 24/7. But I put forth the effort to urge them that when I'm not there to just take a few minutes to clean out the dead fish.
I hand cleaned all of the algae and bacteria that was growing for a whole year!! There are less dead fish and I continue to strive to do my best at my job and do EVERYTHING POSSIBLE to assure people can again have a good experience at WAL-MART'S PET SECTION. I even hand out stickers to all the kids that come visit the aquariums and the pet section and it brings joy to me and my heart. Thanks for reading.

I have seen the fish at Wal-Mart. It's awful how they treat them. I saw a few smaller fish get eaten by a bigger fish and the smaller ones were supposed to be in a different tank. Wal-Mart does NOT at all care about their fish. The tanks look terrible and it looks like a 2 year old cleaned the tank. Wal-Mart just doesn't care.

I went to my local Walmart just this past Tuesday and bought 5 fish - 3 tetras, a plecostomus, and one fish with a red fin. Within 45 minutes of buying them the fish with the red fin died. I called them up and they gave me my money back on it which I used to save a blue veiltail female betta which is small at the moment then 3 days after one of the tetras I bought died. Yesterday I noticed that all my fish minus my 2 plecostomus had ick. Then last night the smaller one which was bought from Walmart died. Then I get up and stuff for work today only to find two out of my glowlight tetras that I have had for almost 3 years had died from ick. This is the last time I believe I will buy fish from my Walmart or any Walmart for that matter. In fact the manager who got the fish for me basically had no freak clue what I was talking about when I was getting those fish.
I'm currently trying to save all of the fish left in my tank and will be replacing them from fish from Petco who DOES have knowledgeable staff when it comes to fish. While going to take the 2 pictures I've posted I noticed that yet another of my glowlight tetras has died. This makes 3 of my fish from Petco that Walmart has killed that came from a different pet store chain all together and 3 that have died from Walmart itself due to incompetent workers who don't know what they are doing.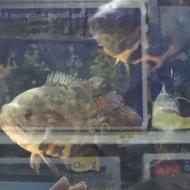 I have a 2 yr old. A bubbly, happy, incredibly curious 2 yr old, who subsequently loves to look at the fish every time we go into Walmart. Unfortunately for me I dread it, because I know the deplorable, inhumane conditions these poor fish are in. I have spoken to countless managers, who have all stated the same thing "we will get that manager over that department", but nothing changes. I have even called the corporate line to complain, hoping that would spur urgency as to the conditions. But alas nothing still has changed. So now I complain to both management and corporate at least 1-2 times a week, hoping still for a change. Walmart should either hold their employees and managers accountable, and or STOP selling fish! Yes I know they are "just fish" to some, but these are the same animals you want to bring home to your children???
In one of the tanks, the Oscar Fish, the tank was so bad that the fish couldn't be seen, just shadows due to the increasing scum on their tanks. Not to mention the gill rot that is so bad all you see is meat. Walmart need to get it together! I will continue to complain until something is done!

The Betta fish were terribly treated. Why are they in little jars? These fish need much more than they are given. I was disappointed when I saw this. I do not plan on buying fish from Wal-Mart, and I recommend you don't either.

There are too many dead fish in the tanks here. They're floating around the tank circulation systems and I've watched two die today. I haven't seen anyone come back here to feed them at all and I am very displeased with this. If you're having fish die then please check the tanks and clean them when necessary.

After reading these, our Walmart in Watertown WI isn't so bad, but I won't buy fish there because I don't want to "contaminate" my aquarium with diseases, etc. I feel bad because there is definitely neglect going on there. I mean the aquarium is filthy and there's usually 2-3 dead fish in each tank. They never cleaned inside or out, to the point where the fish inside begin to decompose. They don't even use gravel, they place a sticker under the glass making it look like gravel. The fish always seem very inactive, probably from a lack of food and stress.
The employees and management there are ridiculous. I've had at least 4 different "sales floor" level employees attempt to kick me and my girlfriend out at night (even though it's open 24 hours and we buy something almost every time we go in). Even had a manager check my DOB on my ID to make sure I was 18? I still don't understand that one. Just unbelievable how a place can have such poor customer service and stay in business.

I was at a Brampton Wal-Mart store and was on my way to pay when I noticed about 15 disgraceful cups with dead fish in half of them and the rest full of slowly dying fish. The cups had about an inch and a half of very dirty water full of a lot of fish food. I asked to speak to a manager and she showed very little concern about the situation. She told me that the vendor that took care of these fish was supposedly coming out to the store on Sunday April 26. She then had someone remove all the cups of fish so other customers would not get upset by this horrific abuse of animals. I am calling the corporate office on Monday but I tried to take a picture of the fish but they were removed before I could. People need to stop shopping at Wal-mart. Clearly does Wal-Mart need to make money off these poor suffering animals when they refuse to take care of them. Canadians need to stop making Wal-Mart richer. I will no longer be shopping at Wal-Mart.


Visited Manning SC and of course stopped at the Wal-Mart. The stores in MD do not have fish there - were dead and sick fish, dirty tanks - yuck.

I rescue Green Spotted Puffers from Walmart and nurse them back to health in my home. As you know, Walmart has a bad reputation as to how they treat their employees. They are just as horrible to their live "inventory". Green Spotteds are unique, intelligent, and very sensitive fish. They're people oriented, inquisitive, and they communicate with their tail like a puppy. Their life cycle is mostly a mystery so are not farm raised. Due to demand from aquaria stores and Walmart, poaching, overfishing, and destruction of their environment are bringing them close to being at risk for extinction. Walmart does not see to their special needs and treats them like "throw away pets." They can be found dead and dying in filthy tanks. They eat frozen or live food which Walmart does not provide and so they slowly starve. Some have tails and fins eaten by the more aggressive tank mates.
Exotic Puffers have no place in Walmart stores. I began WALMART PUFFER RESCUE SHELTER to: First get them out of the Death Tanks, and second, Stop the Selling of Puffers by Walmart. By buying them, bringing them back from starvation and neglect, I am able to spare their lives and give them a chance to be adopted to good homes. For every Puff I write letters and petitions to Stop Walmart Puffer Fish Abuse. I have taken it on, as my mission, NO PUFFER LEFT BEHIND. I am on Walmart's case pretty much whenever I'm awake. I am always respectful. I visit all the Walmarts in the San Francisco east bay and buy Puffs by the tankful. I drop in on managers and Pet Dept staff. On the web I circulate my Facebook page STOP WALMART PUFFER TORTURE & EXPLOITATION, and my petition to both Walmart and the company who they get them from, Quality Marine.
Friday I was sitting with Spike, a tiny sickly emaciated Shelter Puff, and trying to get him to eat. He was doing better for 3 weeks, but he must have been so far gone from being starved that he's suddenly stopped eating. I was ranting on Facebook about how I wish I could make those Walmart Exec. watch this poor thing suffer and feel as crappy as we do, then it hits me... WHY NOT??? I grabbed ** (my guy) and took off with Spike in a bowl to Walmart Corp Office in San Bruno, CA. I have apparently made my presence known to Walmart. **, Spike, and I arrived at 850 Cherry in front of the big glass locked doors of Walmart Corp, where we were greeted by 2 youngish 'rank n file' corporate employees who, eyes wide, excitedly exclaimed "YOU'RE THE FISH LADY! "
Security was already on us as the 2 hurried us out of guards reach, and towards the receptionist. They told her that we were the fish people they were expecting. I said I'm sorry, but I didn't have an appointment, the receptionist was not going to let us by her, and she wasn't happy to see us, or Spike. I explained that I wanted to see whoever makes the fish decision's so they could meet Spike. Whose last wish was for his life to make a difference to future generations of Puffs. Also that I wanted to make an Exec watch poor Spike try to eat a worm. She just gave me customer services #, and the guards followed us out as the 2 who were so happy to let us in, sadly waved us goodbye. ** says I must have made the morning memo. It was just crazy how those 2 looked at me like they had seen me on a surveillance tape or something.
Currently I have 59 Puffs in 17 tanks in a 2 bedroom apt, of these 25 have been so brutalized they will never recover, and have been deemed unfit for sale. They endure varying degrees of infirmity, and will live out their days here at the Shelter. Please forward this on to whomever you see fit. I hope very much to get the Puffer's story told, and that the day will come when they no longer die silently in the Death Tanks. Thanks!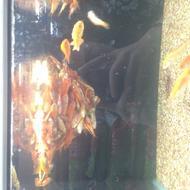 I have attached a photo of the conditions my local Wal-Mart sees appropriate to keep living creatures in. In two different tanks this was happening. ENORMOUS mounds of dead fish coating the entire tank's filter and then some. VERY VERY few living fish were actually in either of the tanks, and the few that were had been coated in ick and were not looking so healthy. As I walked by a worker had been opening up the tank to take out a fish for a family, completely ignoring the enormous mound of fish corpses. He just walked away afterward, not a care in the world about the (previously) living creatures.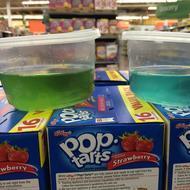 I have now found every single Walmart I have ever been to with either dead betta fish or half dead. I had to save 2 and I bought them! This is cruel and Walmart need to really look at. Stop selling Betta fish or any other fish because you are killing them! It's not worth selling fish just for the sake of a few dollars. Stop being money hungry and greedy. This is NOT right! I will do everything I can to stop Betta fish from being sold at your stores. This is cruelty.
Wal-Mart Pet Department Company Profile
Company Name:

Walmart

Website:

http://www.walmart.com/