Consumer Complaints and Reviews

Shihtzupuppiesfarmhouse.com is a Scam. We inquired about a puppy for sale from what seemed to be a legit breeder in TX. We sent the MoneyGram for the purchase of the puppy and the shipping... kept giving us the runaround on when the puppy would be shipped (told us to be patient). It's been over a week now and they never shipped the puppy. We been scammed of $650, no puppy and the site is still up for more people to be scammed. Please be aware and don't buy a puppy online!

Paid for dog. Was told needed money for insurance paid that told puppy had to be shipped in special container for 1000.00. At this point in time I realized I had been scammed. No response to phone calls or texts or emails (Larryboxerpuppies@gmail.com). Shameful what some people will do, family was heartbroken.

iwantapuppytolove.com - Purchased a puppy from this website. Breeder-Diane was very helpful and quickly coordinated the transportation of Anabelle. She was very accurate in describing the dog's features. She supplied me with current food, water and vitamins. Anabelle arrived healthy and happy. Great experience. Great puppy. Very happy!!

I paid $650 for a puppy and they took my money and did not deliver my dog. They wanted me to pay a $1280 pet insurance that they said was required to ship my dog. When I asked the airlines if there was such a thing they said absolutely not! When I confronted him he said he would not ship until it was paid. I immediately called authorities and have filed a report. This website is a scam!!!

H-boxerpuppies.com Scam. We inquired about a puppy for sale from what seemed to be a legit breeder in PA. We sent the MoneyGram for the purchase of the puppy and the shipping... the day the puppy was to arrive we then get calls to pay over $1200 for a crate to complete the shipment from VA to IL. We have been scammed of $640, no puppy and the site is still up for more people to be scammed. Please be aware and don't buy a puppy offline!
How do I know I can trust these reviews about Internet Puppies?
739,825 reviews on ConsumerAffairs are verified.
We require contact information to ensure our reviewers are real.
We use intelligent software that helps us maintain the integrity of reviews.
Our moderators read all reviews to verify quality and helpfulness.
For more information about reviews on ConsumerAffairs.com please visit our FAQ.

I was told I could get a Pomeranian for 500.00. A guy named Jayden agreed, he said he shipped it out. Then the next morning they said I needed pet refundable insurance which was 380.00. I paid it by MoneyGram, then says, "The puppy is sick. You need to send another 780.00 for a special crate." After all that he said the puppy will be delivered the next morning and that morning came I called him many times and the shipping site no answer website. DO NOT BUY FROM THEM!!! http://www.jaydenteacuppom.com/about-us.html

I recently bought a teacup chihuahua from Tacopupps. The owners are great. Any questions I have had have been answered and great advice given. Best and friendliest people to deal with. My puppy is great!! She is beautiful, healthy and very playful. She fits right in with my 7 year old dog. I highly recommend buying from Carol and Mike!

They passes off a stud that is a carrier of umbilical hernia, congenital hip dysplasia. When asked to address the issues, they refused and said their stud are in perfect health and registered with the AKC. No OFA certification, no health guarantee and overpriced sick puppies. Very unethical breeder!

Royalboxerpuppies.com - Interested in buying a puppy and told champion bloodlines. Asked for their address to go look at the markings on the dogs, told not allowed by owner and then an email I am a nerd to forget it. These people are ignorant and want money upfront and read that they don't send dogs but keep the money. They claim they're in Nevada! I have copies of the emails for proof. Now he continues to call me profanity names. Do not send them money or you will not get any animal! They go under several different names as well.

I have bought two English Bulldogs from Potter's Bulldogs. One a miniature (how ridiculous was I to believe such nonsense), who does not even look like a bulldog with bad legs. She was $5,000. A year later she needed an operation for over $4,000. The other came with pneumonia, coccidia, giardia, skin allergies and worms at seven weeks whereas she almost died. She was $3,600. Three years later I'm still swimming in vet bills to keep her allergies at bay.
Like most complaints from consumers, I didn't get a return phone call after I complained; several attempts later and still no return call. Shame on you. I never got proof of a real vet providing service before the pups moved on to their new home with a clean bill of health, etc. How sad and cruel. (Again, how foolish of me for not doing any research.) Some people should not be in business. If they love their dogs as they claim, they wouldn't hesitate to call people back. If you loved their dogs as they claim, they wouldn't sell sick pups. How can you be so cruel to animals and basically steal money from people?

We went through Sassy Paws Angel Rescue when we were adopting a dog, much to our regret. This "rescue" adopted a dog to us but lacked to disclose serious issues about the dog's health and temperament! This dog was promised to be healthy, house-trained and very calm... however, we quickly learned this rescue was 100% dishonest. This dog was not house-trained (which is not a big deal--we don't expect a rescue dog to be perfectly house-trained... but why advertise it if it's not necessarily true?!).
This dog was not calm at all--in fact, our vet recommended calming medications! The dog also had a very possessive nature. She would grab our arms, legs, and hands with her mouth and slowly tighten her grip, usually while growling. She would dominate our other dog, who never wanted to come out of his crate because he was constantly being attacked. We had a 5 year old who frequently sported scrapes and marks because the dog would sneak attack him.
Our vet recommended we re-home this dog due to safety issues. However, our biggest problem was that the dog regurgitated after every single meal and every single drink of water! Our neighbor (a veterinarian) offered advice, but it did not help. Our actual veterinarian suspected the dog had megaesophagus, a condition that could be fatal due to aspiration pneumonia. She said that condition is not one that could be missed by a human unless the dog was never supervised after meals, such as being left outside or if surrounded by other dogs who would eat her vomit before someone would find it. We spoke to the owner about the issues and they claimed to have no idea of her problems -- which tells me that either they were handing out dogs WITHOUT properly placing them in an environment suitable for their temperament OR they were blatantly dishonest. Either way, they really dropped the ball.
The owners gave us permission to re-home the dog to a couple who had breed experience and had the time and money to properly care for an extremely high-needs dog (& the dog was later diagnosed with megaesophagus and requires specialized food and feeding equipment in addition to medication). The owners promised to help us find another dog that would be suitable for a household that has a young child and claimed to be looking for us a good match for months. The owner and I had a good relationship until she added me on Facebook... then, she realized we were on opposite ends of her political/religious/social beliefs! Then she blocked me on her personal Facebook and business Facebook... then decided to deny us any further adoptions!
Our application was approved, our home visit was approved and we had personal and vet references. We re-homed the other dog with rescue approval and did not receive any funds in doing so; the dog's safety and well-being were the main focus as we know that being such a high-needs dog could put her life in jeopardy. There were no reasons for the rescue to renege their commitment to help our family find a dog that matched our family better other than a petty and immature personal reason. This rescue kept our money and did not follow through on their promises AFTER blatantly lying about a dog's health and temperament. I imagine this rescue is a great one to work with--as long as you don't let the owner see your personal beliefs (well, unless they're different from hers at least!)!!!
Be weary though--they do not appear to really know their dogs like they claim and will feign surprise if you confront them over their discrepancies... but they'll gladly keep your money (all while begging for more)! There's tons of rescues out there who are 100% honest and will not be so unprofessional as to let PERSONAL BELIEFS dictate their business and who won't swindle you out of money. For a company who claims to be Christian, they sure seem dishonest and unChrist-like. Such a shame, for this is why people are starting to see small rescues as nothing more than money-hungry people with power trips and a big egos.

BUYER BEWARE OF FLORIDA PUPS.COM. I purchased a Male Morkie Puppy from Crystal & Joe ** at Florida Pups.com in North port, Florida November 2016 at the time he was 12 weeks old & weighed in at (2 1/2 - 3 lbs). I spent a few weeks looking online for (Toy/tea cup breeds) as we travel a bit and wanted a very small toy/tea cup Dog, easy to take along. I found Florida Pups online, and was excited to see they were about an Hour away by car from me. I called and spoke to Crystal and told her I had never owned a small Tea cup breed but was excited, to have a tiny dog. She told me all the things one needs to know about this tiny breed, and on the day we went to pick him up we asked again what size he would be fully grown and she said "Ohhh he's TINY. Not more than 4-6 Pounds!"
AS ADVERTISED on their website they sell small tiny TEA CUP "Toy breeds" under my Morkies photo then Named Rockerfeller. IT was listed his Adult weight will be 5-7 lbs. She assured us he would only be 4-6 though. Sadly after purchasing Rocky I found out on our 1st vet visit that Rocky will be a much bigger pup, Not a Toy breed at all, Adult weight 10-12 lbs! And maybe more. Do I love my new Fur Baby? OF course!!! Would I give him up NO. Today he is 5 months old and weighs 8 lbs and still has a lot of growing to do.
When I called Florida Pups to let them know this, they told me, they were sorry my new dog didn't meet my expectations, and that it's written in the signed contract that they claim no responsibility for the size of dog fully grown. But what could they do to make me happy? I told them they can refund me half of the $1.500.00 I Paid them for a tea cup breed. They then offered to refund me a whopping $150- I told them to keep it, and karma will get them.
The Reason for my review is that I want other to know that "Florida Pups.com" FALSELY Advertises their Pups AS TEACUPS. They even show them in a tea Cup! Leading you to believe you are buying a TINY dog. This is simply UNTRUE and they know it but still advertise THIS WAY. Don't be FOOLED as I was and Pay $1,500.00 for a regular size breed that you can buy for $500-600 from the classifieds. This company is NOT Honest. They totally dismissed the facts that they lied to me and charged me a fortune for a dog they advertised as a tea cup! 10-15 lbs ARE NOT TEA CUP sized dogs. And SHOULD NOT BE SOLD as such. Shame on you!!! Florida Pups!

I purchased a Havanese puppy from these people from an ad I saw. Went out to their farm to pick up the dog, they seemed like "good" breeders and deemed my puppy in good health. I took him to the vet to get checked and said he looked good. After around 7 days the dog became very sick and when I took him to the vet he tested positive for Parvovirus. I immediately contacted the breeders about what to do. The outlook was grim and expensive. They were shocked and in complete denial that this came from their home (which the vet determined he wasn't in our care to get the illness initially). He ended up picking up the dog and refunding our money, but refused to pay the vet bills. He also informed me they just sold his siblings and they weren't sick.
I also found other ads for other breeds of dogs at their home for sale the same day all this happened. The photos of these dogs for sale in their home was in the same place I picked up my dog that was peeing and playing. These people are selling unhealthy puppies that have probably contracted Parvo. Do not purchase from them!!!

Sold my family a $1300.00 pom pup that died 2 days later. My wife and I drove to Fort Payne to meet our new pup. We were excited about our new addition... Turns out it was a nightmare both financially and on our hearts. We picked up our pup late Wednesday evening from Jason ** in Fort Payne. In the moment of excitement we failed to ask pertinent questions. He was supposed to give us a document with the age, sex, color, name of the pup. He did not... just a generic shot record that seems fabricated to say the least. He told us nothing about a heart murmur or parvo.
Less than 48 hours later and after the pup wasnt eating well and displayed lethargic attitude. We noticed blood in her stool which also smelled like parvo. We rushed her to the emergency vet who diagnosed her with hookworms, roundworms, parvo and a category 6 machine heart murmur (they scale 1-6 with 6 being the worst possible). We paid the $700.00 to start the parvo treatments and iv fluids. We picked her up the following morning to transfer her to a closer vet who also diagnosed our pup with a low probability of survival. We left our puppy in the care of the vet while my wife and I worked Friday.
Before we could get to our pup again she suffered a seizure due to her heart murmur and went into cardiac arrest. Doctors tried for 20 minutes to revive her to no avail... We contacted Jason ** to discuss a refund as to pay the exorbitant amount of bills we accrued in trying to save the sweet little pup to which he responded rudely and with very disingenuous bull... He deemed it our new expensive experience. He cared nothing about the family he had devastated with his careless practices. He was a jerk to my wife and myself... very careless and unprofessional... Needs to be arrested and held accountable and prosecuted accordingly.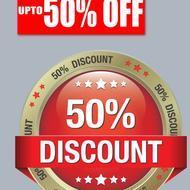 Puppy's sold out of Minneapolis Minnesota - I thought I was purchasing a pit bull puppy for my grandson. Benton ** took my money. He is a scam!!! Then they have someone from a courier place call and email saying they need 900. To dealer 100% refundable. Thank god I didn't send that. Louis ** is the person trying to convince you to moneygram him the money to deliver your puppy. All a scam!!! Ppl like this need to rot in hell!!!

Anyone who is interested in purchasing a German Rottweiler puppy, do not trust Elegance Rottys. I repeat do not trust this site. Myself and hundreds of people have been scammed by this scumbag. According to Lynn Massachusetts PD he has been doing this for a long time and they have been looking for him for a while. This is one of their larger cases in that area. Yes his emails and websites are extremely detailed and he does not ask for credit card. He asks for a money order and his phone number comes up as a registered personal phone but don't trust him.
He scams you out of a deposit for your pup, then the day the pup is supposed to come to you he goes through this pet flight insurance company. Arona Pet Express this company is also a scam and tries to obtain $980 out of you. I was lucky enough to catch this as a scam because all airports and airlines do not require pet insurance to fly a dog. When I was able to call out the fake agent for trying to get money out of me he hung up and refused to answer the phone again.
Back to the original dirtbag. He claims he has 9 week old puppies. When he emails you he will send you information about each dog, flight safety, ground pickup and visiting his location in order to buy your puppy. He asks for a deposit of 350 and a remainder of 170 when you "receive" your pup then he tries to get you with the flight insurance of $980, in total he tries to scam you out of $1,500. This is a disgusting individual. Please anyone who is interested in getting a puppy do not go to him. If you contact him contact the Lynn Massachusetts PD right away and provide them with any information he gives you before you send your deposit. Hope this helps.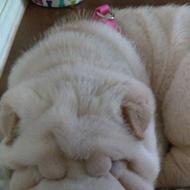 I want to highly recommend Guillermo with Taweizidiou. I adopted a 8 week Shar Pei and she is absolutely gorgeous, intelligent, calm, a wonderful puppy. The quality and love they put into their dogs shows very much. I had the opportunity to meet Guillermo, his wife and both parents of the newest member of my family and I was very impressed. Guillermo was very professional, informative, kept me updated during the whole time. He also gave me a lot of helpful information to care for my Shar Pei, any questions I had he answered happily. Taweizidiou is a honest breeder as I said I would highly recommend.

Jason ** of Fort Payne Al sold me a shih Tzu puppy for 700 dollars that last 6 days. I took it to the Vet. She said this puppy was sick when he sold it to me. It had two types of worms and Parvo. He did not refund my money didn't give another puppy. But had the nerves to say and can get another one Older for a cheaper price. I feel he is using people. He only gave me a paper with what kind of dog food to buy and the day puppy was born. The people need to know to watch out for him. His Ads are in Alabama newspaper.

We adopted Yogi from Michelle with Classical Chihuahuas last week. Our experience with Michelle was absolutely amazing. I love the fact that she screens potential "parents" very carefully. The chihuahua puppies available were absolutely beautiful and their environment was pristine and cozy and Yogi was very well trained for a 12-week-old. It is clear that Michelle is an absolute professional, dedicated to breeding healthy, loving puppies. I wouldn't hesitate recommending Michelle and Classical Chihuahuas!

I had my heart set on this beautiful Shih Tzu puppy named Jackpot. This website is a fraud!! Xmas shih tzu!! Fraud!! The address they give is not even an address that can be found by the United States Postal Service. They only accept moneygram and they claim to be Christian. They are liars/scammers/fraud!! I tried to fly in to pick up the dog. Because I did not trust it and the man has just disappeared. They are fraud. Do not do business with this person!! Their testimonials are fake!!

Potter's Bulldogs in Kentucky - I tried to resolve it through the contract and then verbally on the phone with you and my boyfriend. Where you stated, "I'm getting off the phone with you because you're making me angry." You're angry. No you're despicable. Every inkling of your being disgust me. What you're doing is so wrong to those dogs and buyers.
The law supersede your contract and also, your veterinarian records will be subpoenaed into court. To prove in your favor that Chase did not of any of the following hereditary ailments which can only be passed down from one or both parents. Chase has been documented since, he was about 5 months up until present with the following mange, MRSA, undescended testicle, right rear leg patella. My veterinarian, orthopedic surgeon dermatologist for dogs are all willing document that there is no way that a veterinarian could have missed not just one but, all of these ailments. So, if you want to play I don't know anything and your veterinarian wants to show a clean bill of health for Chase, and his parents and siblings that is fine.
If your buyers could see or become aware of Chases's story or even worse see pictures and videos of an 8 month old bulldog whose body has been ravaged by MRSA and mange. Who has to go for 2 surgeries one for undescended testicle which will eventually turn into cancer if not removed and for his right hind leg for a degenerate patella at 8 months old that causes him severe pain as he tries to limp to be mobile. That doesn't even express the pain of the lesion all over his body in addition to the red and swollen welts that encompass his four legs, head and jaw. Plus his severe limp with his right hind leg just giving out numerous times of day.
He's suffering and it's your fault and you think offering another dog in exchange for him is acceptable. Why would I ever give him back to you??? SO YOU COULD JUST euthanize him!!! It would be the same as me selling my soul to the devil. You don't deserve him or any other bull dog. So, be prepared for a legal battle since that is the direction you want to go because, once this email is done you won't be allowed to breed. Oh that's right you don't breed them. You just sell them for a profit.
If you don't have the decency to reply and make things right the next letters will be not only be from me, but all the people you sold sick puppies too which are 10 owners as of now. Also, people that read Chase's story on facebook also including, ASPCA, Uniform Commercial Code, Animal Justice Project, Animal Liberation Front (ALF), Anti-vivisection Coalition (AVC), Cruelty Free International (CFI), Eleventh Hour for Animals, For Life on Earth (FLOE), Ordinances of Kentucky.

I'm new at this "looking for a puppy thing" so I started researching. I found many websites, most of them look very real to me. There was one where they actually talk to you. Explain you about the dog, and pretend to give you directions where you can visit. Marvin's boxer pups do not trust them. Scam!! I didn't send money or believe them, but I wanted to take the time today to inform people that are less familiar than me about scam. Please be careful. Do your research.

I had the same experience as Carol of Richfield Springs, NY, only the name of the company on the website was different. We were ready to drive three and a half hours to buy a puppy for $500. Website is www.finestteacupshihtzus.com. The site looked authentic with pictures of puppies. There are fake reviews. The first reply to our inquiry stated they were going on a mission trip to England and had to quickly sell the puppies and would even ship them for free in the cabin of the plane. When I tried to call the number they ask you to text, it was a google customer and I knew something wasn't right. That is when I started searching Consumer Affairs and was shocked when I saw Carol's story! Please be aware. Finest Teacup Shih Tzu Puppies is a fraudulent site.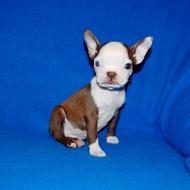 Picked up baby Boston Terrier at airport. She had diarrhea. I brought the pup to my vet who had an emergency amputation. So we went to another vet near my home who gave her sub q fluids and 2 shots to stop diarrhea and an antibiotic. He also gave me **. Her ribs were bloody. He felt she coccidia. The next morning I brought her back to vet. She stopped eating, couldn't hardly sit up. He put her in intensive care and she DIED THAT NIGHT. Petspot.com refused to refund me because vet said she was had malnutrition and was underdeveloped for her age. He also said she had water on her brain and respiratory problems.
We offered her her dry food, boiled chicken, boiled hamburger and rice, chicken baby food. She wouldn't eat. We also gave her nutri-cal. She didn't want that either but I scraped it on her teeth. Vet said "nothing I could have done to save her." Jesica ** gave many excuses including not getting records or Necropsy report which my vet sent twice. Very snippy and unprofessional. Going to get chargeback thru paypal for pup. Contact my credit card companies to see about vet bills with attorney. DON'T USE PETSPOT.COM.

Puppy purchase from a breeder. I paid a deposit for a puppy through PayPal and never received the puppy. It was supposed to be a gift for my daughter after our dog was hit by a car. I called her several times and there was always an excuse about why delivery of the puppy was delayed. She quit returning my calls and did not respond to a certified letter. My daughter was crushed.

BEWARE OF DOG BREEDERS!!! I just picked up my toy poodle from breeder - http://kountylinepets.yolasite.com/. It died this morning from Parvo. It takes 7-10 days to show up. In fact, Toy Poodles die often because private breeders don't keep their vaccines refrigerated properly. Please do not purchase puppies from Kounty Line Pets and do your research on third party dog breeders and taking care of the puppy that you purchase.

Original Review
I have many emails from this owner, playing games. He sold me a mutt, not the dog pictures, even on the paperwork I have. Within less than hours I contacted Nathan of how awful this puppy looked, it wasn't mine. I begged him to fix this, I needed a dog to be trained as my therapy service dog. He first said yes, then his wife starts yelling how stupid I was when Nathan asked her if she sent me a picture. I begged these people to at least hold their end of the warranty. I want a puppy, that was a true puppy not a mutt he sent. I took the puppy to my vet, plus photos, wrote a letter stating this dog is not what Nathan from littlepuppiesonline sent me. This has gone on back and forth.
Finally he got a lawyer. Now this man has money, states he is a Christian. I asked in less than 24 hours to replace the dog he scammed me of. Over 890 plus vet bills, not counting unneeded stuff he made me purchase. Anyway, why the heck would you get a lawyer. I came to him as an honest Christian. I would take down the reviews, now he got really mad. Nathan and his wife from littlepuppiesonline.com knew I had 2 brain surgeries, and 38 more surgeries, I was chronically ill. This man sent his lawyer after me, which you could tell was a formed letter. They would at least give me 800 back, not the full amount, but they would sue me 10,000 for even a comment, or a post. I told him, the lawyer Justin that they had to inform me, and give me time to remove, even though it was true.
They knew I needed my money back to train a service dog, so thought I'd be stupid. The owner and his wife are angry. If, like I told the lawyer, if they contacted me, I'd take it down. In so many words told me to kiss his butt. It made me sick. If you put this url in with reviews, one story after another that would make you cry. You put in his and his wife's name, the dog auction in Ohio and trying to shut it down, his and her name are right on that news article.
The dog they sent, teeth was so bad, all twisted up, didn't know what a treat was. As far as training for service dog, he didn't have the smarts, I took lots of love, house broke him, still small accidents, how to play. Soften his food, and treats. My vet stated he wished he could put on the paper this dog was neglected, his guess puppymill, and life in a cage. But he could only write what he seen. I was scammed the other.
My reason for this review isn't revenge, God answers prayers, I have a puppy soon from a well known trainer, and awards nationally. I found the puppy with a great woman. I hope we meet up for doggie dates. I couldn't have that many puppies. Please go put the url, with the words reviews, the stories just get worse and worse. Please don't let this man and wife do this to you, let alone, you're not sure what you got from them. Please don't cry, and hurt so bad to see, hear, read, begging these people to make it right. Their right is to sue you 10,000 each comment if you can't remember where you posted the truth about this man.
Go read, I can only be honest and share exactly the nightmare I went through. Btw this man got carried away with his games, if he didn't keep his word, which he broke over and over, to post all back up. I got lucky to at least share my truth, hopefully this stops others. I was stupid, I should have read first on him. A nightmare that will always stick with me. A disabled veteran with a need of a pup, begging him I need a dog, just laughed, I'm stupid.

This man named ** has a great website for the Dreamland Teacup Puppies. They are very cute in the pics. He has on his web. Site ask him to send you a picture to your phone of them he cannot. He does not have any to sell you. He is a scam. I even told him I lost my baby a week ago meaning my teacup Maltese and was crying. I told him please don't scam me. Oh well he was planning on it. He told me to go to Walmart and transfer money to him ** at 278 Oakland island rd. Savannah GA 31410. I looked up the address, it was an empty home. I called the agent who had the listing. Asked he if the owner's name on the home was Mr. **. She said 'no' and it is empty, nobody lives there. Total scam. Don't be scammed by this man. I am so upset but at least I DID not fall for his bs. Don't ever send a money transfer.

I purchased a puppy from Lynn Bull Dog Breeder Farm aka Jamie ** on 11/7/16. The purchase was made via MoneyGram and was to ship from Chicago, Il that day arrive at Dayton Int'l 4:30 am and del to our home 7:30 am 11/8/16 via Inter Home Pet Delivery track #** also in Chicago, Il. When the puppy did not arrive I tried phoning the del company no answer and no voice mail option. So I sent an email and received a response that stated in part, "your puppy has been detained in Va., due to crate issues and that a special create. $450.00."
I called Mr ** and he said there was nothing he could do. I explained that none of this was I remotely made aware of and that I did not have those kinds of funds. He said and I quote, "that's the only way you will get the puppy." He assured me everything was covered and handled only to lie. My grandson is 5 his mother and father are not in his life. It was this money the state gives him, he picked out his puppy and was made a victim of crime. He even pleaded for his puppy tears running down his face. Money is one issue a heinous crime against a child is different. Beware wolves in sheep clothing both companies are corrupt.

I had almost lost $500 to an internet site Peerless Teacup Shih tzu for sale. The site looked legit and the copied pictures of puppies were precious. They even made up fake reviews from buyers which now reviewing, were clearly written by persons with evil in mind. The husband and wife stated they were going on a spiritual mission to England and had to quickly sell their "precious babies" and would even ship them for free in the cabin of the plane. After a few correspondence mails, I knew it was fraudulent and felt ridiculous that I almost fell for the scam. When I questioned their request to send "immediate Western Union" money, and accused them of being scammers, the correspondence stopped. I see that their web site is still Google searchable, so please be aware. Unfortunately they have my contact information, so I will not punch further in fear of retaliation. PEERLESS TEACUP SHIH TZU is a fraudulent site.
Internet Puppies Company Profile
Company Name:

Internet Puppies