Consumer Complaints and Reviews

I have been looking for a dog for long time. However, I found a website http://www.everloveshihtzupuppies.com/index.html. I read all the procedure and everything. It sound really great. Then I emailed the address. The next morning, there was an email and it asked for my phone number. After I replied, there was a guy calling me named Biluda **. He said if I want I can transfer the money via Money Gram (which is I believe because I'm new in America). The first time he asked me to pay for 550 but I said I can only pay 300 first. Then he said OK, but he made me to transfer ASAP because he said he wanted to prepare the documents, so I didn't want to bother him. The next morning, I remembered it was 7 in the morning and I got email from http://www.pet2youtrans.com/index.html. And it says the owner made the flight reservation for the dog and the dog was ready to ship.
However, it says I have to pay the insurance which was 950. I was so shocked, so I just texted the pet owner. He said it was a new law that was made last week. And he said I don't need to worry because they will refund the money. At that moment, I didn't believe to him. But he kept making me transferred the money. He said he didn't want the dog waiting there for too long. Then we made a deal I would only transfer 400, and the rest from him. He said I have to transferred his money back. Then I transferred the money via Money Gram. After 2 hours I texted him however he just disappeared. I kept calling him but it said cancel and he blocked my number. I used my boyfriend's phone and he picked up, but after he heard my voice he just rejected and blocked the number. So I want you guys to be careful with this person because I don't want this happened again. Thank you.

I contacted these people regarding a dog named Lisa, they could only get back to me via email and I requested to speak to them multiple times. Finally I spoke to a guy that did not speak English very well and I don't think he understood my questions and seemed very slow and agitated on the phone. I felt like I was bothering him and this is what he does for a living? I told him I did not want her to travel from Maryland to Seattle in the bottom of a plane. I wanted to know if there would be a nanny with her or if I could fly over and get her, I also wanted to pay via PayPal which he insisted on MoneyGram and I know very well that this is a scam because many people have been scammed by this before. There is no insurance on the money and your money is gone into thin air with no recourse.
I did not get scammed by this person as I know very well the ways of the Internet and I knew those signs were loud and clear for me to not follow through with this. I am writing this review just to warn others against these people. This is their email and phone number contact, ** fatal beauty pomeranian ** Dayton, Ohio. That is where the area code is from, however they state that they are in Maryland.

Hope you can read the attachments. I was wanting to purchase a Frenchie puppy and found this site online. I searched the site and found a puppy (Ninno) I fall in love with. He is so adorable I'm in love in just seconds. Thru texting the 'breeder' we make arrangements for me to get Ninno and I send him $225 as a down payment. Then I get a message that the shipper will not accept the type of crate they're shipping him in and need extra (at least $300) to rent this special crate. (Supposedly this money is refunded for the rental). At this point my husband steps in and said no more money.
I let the 'breeder' know I can't send any more money and why. He wants to know can't I go behind his back and send it anyway. I tell him, NO. So then he wants to know if I can borrow $200 from a friend. By now it's finally sinking in that there's no Ninno and I've lost the $225 and learned an expensive lesson. I'm so hurt, so angry that I was so stupid. When l get ready; again, to get me a Frenchie I will go to an AKC approved breeder.

Don't get fooled by Mr. Stanley ** of www.adorablebluefrenchies.com. His website looks legit. He has an Indian accent. Promises to send you the flight information. He has puppies listed for a lower price with $150 travel fee. The lower price attracts buyers. I should have listened to my gut and not sent the money. His phone number is ** from Houston, Texas. He asks for a Walmart to Walmart payment. Scam. He sent me flight information where I had to pay an additional fee for insurance and a crate to www.virginpetstransport.com. Website and number don't exist. I called Stanley back and he said it was due to the weather and said he would work it out. I immediately called him back and the phone was out of order.

(Canine - Vizsla DOB 9/17/15) This breeder refused to me at her home stating that it was best to change last minute to meet at Cracker Barrel because this was the last pup and the mother dog was upset. The pup had looked underweight since we got him. At 4 months of age, the pup had a sudden onset of 3 seizures within 24 hrs. The breeder, (PJ) Patty Jo **, refused calls & texts. She finally answered, stating that none of her dogs have ever had a seizure, never has she heard from other pup families of such a thing, and suggested the cause was from flea protection. (Flea protection regimen wasn't even started yet).
Thousands and thousands dollars later, not knowing if the pup had distemper, epilepsy, whether the pup would live or die, standing at year and a half later, the pup survived. Today, the pup continues with a medical regimen that includes a seizure pill three times a day. What a horribly devastating experience this has been for my family, both financially and emotionally. And our pup has suffered the most.
How do I know I can trust these reviews about Internet Puppies?
854,137 reviews on ConsumerAffairs are verified.
We require contact information to ensure our reviewers are real.
We use intelligent software that helps us maintain the integrity of reviews.
Our moderators read all reviews to verify quality and helpfulness.
For more information about reviews on ConsumerAffairs.com please visit our FAQ.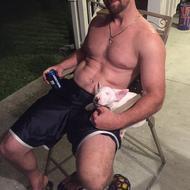 I found the website after looking at Mini Bull Terrier breeders for a couple of months. I purchased 2 month membership to buy some time with my woman because she's been antsy for a puppy. I didn't expect to find as good of quality breeders on their site as I did or even finding our new pup. Well after a couple of weeks and a few texts with some shady breeders we found TNT Minibulls. This breeder's litter was 8 pups and 5 were already spoken for based on these dogs being hard to acquire. There is normally a waiting list. We had planned on going that route and we're still just shopping when we found our guy.
Puppyfinder.com made the process easier because we were able to bypass the normal process of waiting months or even a year for the new Mini Bull. We found a solid breeder who just had too many pups and we were fortunate to have one shipped from Portland, OR to Jax, FL. We contacted breeder on a Monday and two Thursdays later we had our pup!!!

I have been searching for a pug for a while. I had a pug for 13 years and he passed away and left a big hole in my life. So I am now at a point to not replace, but include another pug in my life. I came across the website SamPugPups.com. It looks legit. I filled out the information requested because I fell in love with one of the puppies pictured. They emailed me back, explaining how they transported, the fine condition of the puppy and how I would receive all his medical information when he arrived. Then they asked questions about my home, so they would know he was going to a good home. I thought, well that is nice.
The next email, they said I could send payment thru Western Union or Money Gram. Well that was a red flag for me. I asked if they would accept Paypal or another form of payment to make me feel comfortable in this arrangement. I never received another message from them. So beware, I have no proof of fraud, but I also feel pretty confident I would not have received a puppy. It is so sad that there are people consistently robbing people. I will make some pug a very happy pug, I just have to keep looking.

Pomeranian scam www.getapompuppies.com: I inquired about a female pom puppy they called Sierra, they responded quickly telling what a wonderful home I would be giving her. Cost of puppy was $690.00 and $100.00 for shipping, asked for Western Union or MoneyGram to be sent. Wouldn't take a credit card. Then the day she was to be shipped I get an email from Ali Express telling me I need to send western union for $980.00 for a electronic ventilated crate. I refused and notified the owner that I was not sending anymore more money as I already paid for shipping, I stated this was a scam and asked for my money back, as his site states 30 day money back. I never got my money back and he does not respond to my text. His name is Joseph ** out of Virginia Beach, Va. Please beware of this site and this man. He is scam artist.

I am writing this review to hopefully get some resolution to this matter and to warn others when dealing with this woman when purchasing puppies or stud service for their dogs. I entered into a Stud Service contract with Exquisite Pups by Christine, run by Christine **, for stud service for my dog on Oct. 14, 2016. I paid her $500 cash for the breeding to include a repeat breeding if it was not successful. I have a written and signed contract with her. My dog Malia was bred in Oct. 2016 and did not produce a litter. I talked to her several times by phone and by mail, confirming that my dog was not pregnant and she agreed to do a repeat breeding the next time the dog came in heat.
The repeat breeding dates were set up for Apr. 1 and two or three days later and this was agreed upon both verbally and through texts with her. I was on my way to her for the breeding when she texted me to cancel due to some family emergency. I offered to come the next morning en route to a family function in Orlando, but she texted me NO and became angry, sending me irate text messages that my dog was too old and she would not breed her again, as agreed upon. Since she was canceling, it was her responsibility to call me by phone to set up an agreeable time and needs to know that others' time is important too, not only hers, especially if she was PAID for it.
She said she would refund a partial amount of my money, but my husband and myself agreed that she should refund the majority because her stud did not produce a litter on the first breeding, and she refused to do the repeat breeding. She did not fulfill her part of the contract. She then said she would refund NOTHING. If she feels my dog is too old and she does not owe me the breeding or refund, then why did she set it up in October in the first place accepting my $500, and then schedule the repeat breeding April 1? I had no problem driving the 90 miles for the breeding, as I had previously done twice. But she did not call me and continued sending me irate texts insisting my dog is too old to breed and she would not do it, but I have proof otherwise.
If she insists Malia is too old, then she should have said so initially before she took my $500. But she has my money and is finding any excuse not to follow through with the agreed upon repeat breeding. She should have called me by phone to set up an AGREEABLE time the next day, but instead became irate, calling me irresponsible and calling other breeders I used in the past backyard breeders and telling me to go back to them (She is judging others and calling them names, including myself, knowing nothing about them). They are professional breeders, and my dog did produce litters when bred with their stud dogs, not with hers.
She also mentioned that she was giving her male medication to improve his potency at the time of the first mating as she was breeding him frequently. If there were two ties and the timing was right, then her male had the infertility problem, not my female. So her stud's "levels" were more than likely already depleted. If she thinks she should keep my $500 and provide nothing in return this is highway robbery, totally unfair, dishonest, and unprofessional. I must say I have never been treated so badly by anyone in business. No business should treat their customers this way and no one I know works for $500 per hour. She put me in a bind at the last minute to try and find another breeder.
She DID NOT offer EVERYTHING that she claims or she would have talked with me by phone when her emergency was over with and discussed optional times for breeding the next day. She is finding every excuse not to fulfill the obligation she was paid for and DID NOT DO HER JOB. She may not breed her dogs after age 5 but that is her choice. I brought my dog to her at age 5 to be bred unsuccessfully, and then five months later she refused the repeat breeding saying she is too old now. This is absurd! She keeps insisting I could not be pleased and she is dead WRONG. All she had to do was perform the breeding service, as agreed upon. Since she failed to do so, she owes me the money. I am a retired senior living on a fixed income and will not lose $500 to a business that has not provided the agreed upon service. THIS MATTER IS ABSOLUTELY NOT CLOSED.
Regardless of her false claims about me and my dog, the bottom line is We have an agreement for a repeat breeding if the first one did not take by written contract, by way of text messages, and verbally. Florida law states "A contract can be in the form of a written or oral agreement. Although written agreements are always better, oral agreements can also be upheld in court. Written agreements can take many forms, especially with the increase in technology. Text or email communications in which an agreement is made can be seen as a form of written contract."
I paid her a stud fee of $500 and my dog was NOT impregnated by her stud, and she refused to do the repeat breeding after agreeing to do so. As a result I paid another breeder for stud service and a litter of four healthy puppies was produced. So Malia is NOT too old. She owes me either a repeat breeding or a refund for refusing to do so. Since she has continued to deny me, I have no other recourse but to take legal action that in the long run will cost her more money, and report her to every agency possible and the media. And I will not hesitate to do this; I have not done so thus far as I was giving her every opportunity to settle. I have taken this matter to the Better Business Bureau with no satisfaction. Once again, she could fix this by doing what is right. I have mentioned time and again that she may CONTACT me to reach settlement options.

Worldclassboxerpups. Finestteacupshihtzu. This man is awful! He's scamming innocent people. Stating he is leaving on a mission trip and needs to place the puppies before his trip. He steals money. There are no puppies. He will convince people to use western union to send him money and then they never hear from him again. He has several dog websites. He doesn't speak English well and it's very apparent when you read his website or speak to him. He's probably not even in our country, but states he is located in Plano, TX. Do not buy from him! He needs to be shut down!

I was looking for a high quality Rat Terrier. I spent a long time looking. I found a brilliant Rat Terrier puppy with Jackpot Kennels. What I also found was great service. The owner walked me through the whole process which wasn't easy because they're in Tennessee and I'm in Southern California. She made travel arrangements, superbly packed my pup, and we had good communication from day one (which eased a lot of fears). I highly recommend Jackpot Kennels to assist you into being a puppy owner.

I was a fool and allowed myself to believe a man who called himself Darwin at elegantpekingesepuppies.com. I was searching for a puppy and this website had what I wanted. I wired him the money and then he sent me an email telling me I was a fool. So, yes, I am a fool. I'm out 500.00. Do not purchase from these people. TOTAL SCAM!

BUYERS BEWARE! I can't for certain call them a scam because I never went through with the transaction. But they fall under all the red flags you read about online puppy breeders. They copy and paste the same message over and over again. They claim to be people of God that you should just trust them with $300 upfront via MoneyGram or Western Union. They offer to send you the puppy for an extra $190. We continuously told them that we would drive to their hometown to avoid that charge and to handle everything upfront. I even told them I would give them $350 upfront and pay for the buyer's protection fee if they used PayPal.
After giving us the runaround they said their PayPal account was down. So then we said we would give them all the money upfront when we saw them and we were willing to drive to them the next day. After all of that they accidentally emailed me the same copy and paste message they had sent me before but with a different customer's name. After telling them they had done so, they've stopped all contact. Please please please don't fall for these Western Union tactics. It's for sure money you won't see again. If it seems too good to be true, it is. Unfortunately, it is. Be skeptical. Ask all the questions you want. A legit breeder will have the proper answers. http://www.conniefrenchbulldogpuppies.com/

Sweet water pomeranians - I contacted the owner regarding a puppy and we corresponded via text. I agreed to a 500.00 deposit. Owner stated she was traveling and puppy would be available after Memorial Day. Contacted owner to make flight arrangements for puppy on May 15th and did not hear back from her until I threatened a refund via PayPal on May 30th. Unprofessional! I cannot recommend. Still refusing to refund deposit.

After upgrading my account I was delivered an email and the very first one to my surprise was the puppy I was looking for. I was able to call the breeder instantly and I will have my new puppy in 8 weeks! So Excited!!!

They will sell you a parvo dog and blame you. After promising you a new pup you will never receive your pup. Just a parvo and coccidia pup and a huge vet bill and heartache to your family. She ripped me off and laughed and said I done messed up and if I wanted my autistic 3 yr old happy I would cooperate. Hung up on me. All this is also in emails from her. She admits to selling sick pups she sent on a plane with a fake vet bill of health. Spoke to her vet. The test was never done. She sold the pup that did make it and I saw it posted online with another family after she had us pick a new one and told us she didn't make it then every litter when time she said they died. The pup that she did send came and was very dirty and sick. She had sprayed the kennel with perfume to try and cover the parvo smell. You can not mask that smell. I ended up getting no refund or pup after 1800 plus spent on a dog that passed away.
You will get nothing but a heartache from her. They hurt innocent people and they do not need money to rebuild kennels. I am in Oregon and they are in Mississippi and I caught on to that scam even. Please do not help hurt these animals. We all should be trying to shut them down. I have emails if anyone is needing proof of what all they admitted to and lied about.
Please help them be stopped. You will not be happy getting a pup from them. It will affect you the rest of your lives. My autistic son now 6 is still affected by this. When animals poop he thinks they will die. That was his 1st pup and for xmas of all times and she laughs that he did not have one. She even kept telling me the pup would be flying out and then cancel last min on the replacement pup. She also said, "Just have your husband shoot it" its time while we had our 1st one hooked up to a IV in our home with brandi on the phone as she passed. It did not bother her. She didn't even say sorry. She will not give a refund or a pup when she is caught doing this. She at 1st tried to say, "Oh did you carry her into the vet." The pup came sick. Never touched the ground. Then, "Oh it got it on the flight." I asked a vet. No way possible. Buyer be afraid and beware.

Purchased a Yorkshire puppy from this breeder. I live in Illinois and the breeder is from Texas. This was a situation where I did not see the pup or conditions of the living breeding quarters. Was told by the breeder that my puppy's hair was matted and she tried to cut some out but he would have been bald if she sent him to me like that. I received him via lap nanny and his eyes were crusty, fur matted.
Took him to the vet the next day and he had fleas, eye infection, kennel cough and 2 parasites. The breeder is literally saying that is not her problem. This poor puppy was so sick and on so much medication I had over $300 in vet bills and still not done. Then she refused to send me a copy of his AKC papers. She said it was in the papers she gave me which was not. Literally called me a liar. Please do research on Yorkie puppies! I would highly recommend based on my experience run from this breeder!

FamousPugs.com belongs to Eric Moore. He gets his pug puppies from the mysterious "Renee"--- BEWARE! They are knowingly selling dying puppies infected with Parvo. When they sold my family our pug, they wouldn't give their last names or real addresses. We had to call police and Animal Control and investigate on our own to find out their identity. So far, we only have Eric's last name. We are working with the authorities to get Renee's last name and information. But if you search online, you will find numerous parvo puppy complaints from these "breeders". They sell their sick puppies on Nextdaypets.com and FamousPugs.com, as well as, several other breeder forums.
Also, FamousPugs has a Facebook and Instagram account. The pup we got lasted maybe a week before dying of Parvo. The vet said the newborn pup was likely only 5-6 weeks old when adopted and infected with the deadly virus from day one and it was a strong strain meaning this puppy was likely bred in a Parvo infected residence and never vaccinated. It takes a year for Parvo to be removed, once a place is infected. They never returned our calls or gave us our money back and left us with thousands of dollars in vet bills.
One lady named Kathy of Gorham, ME had her puppy shipped. It arrived in a container with vomit everywhere and died, again, of a strong Parvo strain 36 hours later. Kathy never got her money back from Renee after informing her about what happened. Her review is listed on this site as well from Nov. 5th, 2016. These stories are everywhere online. Feel free to look them up. But BEWARE of these animal abusers and thieves. The only names they give are usually Eric and Renee with a 2789 Arroyo San Clemente, CA address which is a fake, according to San Clemente Animal Control who drove out there. They also come up in Mission Viejo and Carlsbad. The pugs are often dressed in outfits like Lakers Jerseys and the number connected is (949) 877-4164. I've attached photos below.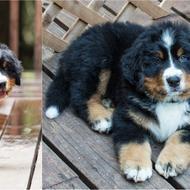 We were scammed. We sent $1290.00 dollars to Emmanuel **'s Chase bank account in Tecumseh, Ne for a beautiful Bernese mountain dog puppy named Odin. He said he would make arrangements to have the puppy delivered by air with a nanny. They would deliver the puppy to our house. He would let us know as soon as arrangements were made. The next day I called, and he said he would start arrangements that day. This is day 3 and now he does not answer his phone. Their website guarantees the puppy within 48 hours. We lost a big beautiful male dog recently and I guess we were vulnerable. Their website amaribernese.info looks so professional, it was easy to believe, but there is no contact info on that website and my phone contact is not the same as the names on the website.
I was a little leery but it is too late now. We also were unable to locate any of the people on their testimonial page. Don't make the same mistake we did. I hope these scammers can live with their cruel deceptions. It's so wrong to take money that is not theirs but we also realize we are not going to have a new furry family member that we were looking forward to.

Do not buy puppies from this website http://www.candyhomemaltese.com/maltese-puppies/. It's a scam they took my money and no puppy ever came. I gave her the minimum deposit which was 300$ and then she said she would get everything ready. Then this airline which is petcarrier. us calls me and tells me I have to make a deposit of 950 for insurance and then all would be returned and I don't have 950. Long story short she offers to pay half of this with me and then says everything is set and the puppy would arrive Friday at 5 pm. My husband ask for the day off and guess what no puppy. Her excuse it needs this special crate for 350$. She won't return my money. Scam. Be careful. Don't be stupid like me. Her number is **. Name Genesis **. She's lived in Virginia.

After contacting Connie ** regarding a puppy she had listed, I found several reviews that were very concerning regarding her puppies, the conditions she was raising them in, and the way she treated people after they had purchased sick and dying puppies from her. I wrote her back and told her that after reading her reviews, we were no longer interested in purchasing a puppy from her. Her response was hateful and cruel. She actually attacked me on the basis of religion, telling me "I was on the devil's side" to believe the reviews, and from there she let loose with several vicious emails, using CAPITAL letters in an attempt to YELL at me! Wow, Connie ** takes hate and lack of professionalism to a whole new level. I would not buy anything from this women, with that much cruelness, I can only imagine how she treats her puppies. Scary, stay clear from this Clyde, KS breeder/possible puppy mill.

Shihtzupuppiesfarmhouse.com is a Scam. We inquired about a puppy for sale from what seemed to be a legit breeder in TX. We sent the MoneyGram for the purchase of the puppy and the shipping... kept giving us the runaround on when the puppy would be shipped (told us to be patient). It's been over a week now and they never shipped the puppy. We been scammed of $650, no puppy and the site is still up for more people to be scammed. Please be aware and don't buy a puppy online!

Paid for dog. Was told needed money for insurance paid that told puppy had to be shipped in special container for 1000.00. At this point in time I realized I had been scammed. No response to phone calls or texts or emails (Larryboxerpuppies@gmail.com). Shameful what some people will do, family was heartbroken.

iwantapuppytolove.com - Purchased a puppy from this website. Breeder-Diane was very helpful and quickly coordinated the transportation of Anabelle. She was very accurate in describing the dog's features. She supplied me with current food, water and vitamins. Anabelle arrived healthy and happy. Great experience. Great puppy. Very happy!!

I paid $650 for a puppy and they took my money and did not deliver my dog. They wanted me to pay a $1280 pet insurance that they said was required to ship my dog. When I asked the airlines if there was such a thing they said absolutely not! When I confronted him he said he would not ship until it was paid. I immediately called authorities and have filed a report. This website is a scam!!!

H-boxerpuppies.com Scam. We inquired about a puppy for sale from what seemed to be a legit breeder in PA. We sent the MoneyGram for the purchase of the puppy and the shipping... the day the puppy was to arrive we then get calls to pay over $1200 for a crate to complete the shipment from VA to IL. We have been scammed of $640, no puppy and the site is still up for more people to be scammed. Please be aware and don't buy a puppy offline!

I was told I could get a Pomeranian for 500.00. A guy named Jayden agreed, he said he shipped it out. Then the next morning they said I needed pet refundable insurance which was 380.00. I paid it by MoneyGram, then says, "The puppy is sick. You need to send another 780.00 for a special crate." After all that he said the puppy will be delivered the next morning and that morning came I called him many times and the shipping site no answer website. DO NOT BUY FROM THEM!!! http://www.jaydenteacuppom.com/about-us.html

I recently bought a teacup chihuahua from Tacopupps. The owners are great. Any questions I have had have been answered and great advice given. Best and friendliest people to deal with. My puppy is great!! She is beautiful, healthy and very playful. She fits right in with my 7 year old dog. I highly recommend buying from Carol and Mike!

They passes off a stud that is a carrier of umbilical hernia, congenital hip dysplasia. When asked to address the issues, they refused and said their stud are in perfect health and registered with the AKC. No OFA certification, no health guarantee and overpriced sick puppies. Very unethical breeder!

Royalboxerpuppies.com - Interested in buying a puppy and told champion bloodlines. Asked for their address to go look at the markings on the dogs, told not allowed by owner and then an email I am a nerd to forget it. These people are ignorant and want money upfront and read that they don't send dogs but keep the money. They claim they're in Nevada! I have copies of the emails for proof. Now he continues to call me profanity names. Do not send them money or you will not get any animal! They go under several different names as well.
Internet Puppies Company Profile
Company Name:

Internet Puppies