American Puppy Club
Middletown, NJ
Consumer Complaints and Reviews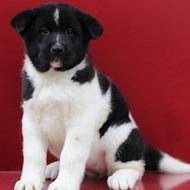 I purchased my puppy, a Akita, from this place. They did not have my puppies breed available so the girls told me to "special order" one. This seemed shady paying some for a puppy I did not see however after asking my questions I pulled the trigger. When my puppy came in it looked healthy and active. I of course took him home. So far no issues of sickness but some bad puppy behavior.

I purchased a 2nd dog from this place and both times I incurred medical bills that should have been included in their health guarantee! I was not sold a healthy puppy both times. I had to pay for tests to diagnosis the problem, pay for meds and put up with the not so called normal puppy annoyance. Both pups had infections that should have been noticed before sale if this so called licensed vet signs off on every pup good for sale??? Not the case they are from puppy mills and are infested with infections. Since owning 2 pups in 2 years 2014 and 2016 I hear nothing but bad things and encounter them from pet stores and my vet to prove this place is nothing but a retail store that asks ridiculous prices for pups that are not what is being sold.
1 dog I do own was a rottie and at time of purchase I asked is he German bred since he was very large headed and muscular the sales woman said "Oh no all pups are from America English bred." But after paying a crazy amount for him but when I received his pedigree all his parents and grandparents, etc. were von this von that which is proof he was in fact German bred and his current weight is 160 lbs which goes with larger German bred. She had no idea what she was selling and nor do anyone at this place. Any way it doesn't make up for the infections he had until after hundreds was spend on tests and meds and knowing the real reason he couldn't piss or eat normal. And along came another pup 2 years later 2016 I purchased with the same problems. Can't house break due to infections and pissing problems but this one is smaller not a coincidence!
The point is they don't even know what they are selling and for 2 years later all their pups seem to have the same problems which is unsanitary for them to have infections and be sold as top dollar with health guarantees but when presented they say read the contract they have no control over what they have before receiving. Really? You say health guarantee and vet checked then none of these pups should be priced and homed with the infections they clearly have. Since mine were bought 2 years apart and totally different breeds and size should clearly show they all have infections and etc due to lack of vet overseeing and the guarantee of a healthy pup.
I don't have a clear picture what holds for my over priced very loves pets I chose to buy! But from past experience I can say my dog I did adopt through a shelter was 18 when I had to put her down and wasn't from infections and never did she have any and my rottie was 12 when he passed from a reputable breeder both which I have never had to re worm or pay for infections they came them with like the ones I bought here. Yes they come microchipped which I know only costs 80.00 not hundreds. That is the only thing you're getting from this place.
Training is a joke if you can't train your pup or dog your rules and to do business outside you shouldn't have a pet. Papers is only good if you plan to breed or show and I wouldn't do either from this place and you shouldn't. A family member shouldn't be a dollar sign or an extension of something you lack you get a dog/ family member for your reason and wanting to not for money! Do not buy a pet from here!
If you plan on showing or breeding this is not a place to purchase! If you are looking for that so called guarantee this is not the place either! Look at all the reviews even after contracts are signed it doesn't hold up not the reason you would go here! I have worked in the Toms River store and know they are not up to standards nor are truthful to the public and has seen it in the Middletown store as well. Sales is what it is a big lie, a game to make a sale! Please go to the shelters and adopt a smiling happy pup to have a family and life and not forced to be like their parents and consumers make them to be. An adopted pup will love you and never cost you hundreds to give them a home like these pet store rips off do! I also found my Rottie breeder on Facebook and he was selling his pups for 500.
I spend 3500 which was a rip off. I could have bought my baby from him for 500 and made a day trip and not spent 3000 for a micro chip of 80. and training I had to do since rotties are selective and a real one doesn't accept morons which I couldn't bring mine to the store since he was acting out and nobody could handle him but he is well behaved and trained from me to this day??? This place is a joke if you're looking for a family member or a long lost buddy please go to a shelter and look in the eyes of all who look at you and you will find the one! Stay away from this place!!!

I purchased a puppy on 12/07/16 (Smithhaven Mall location). The following day I took the puppy to my Veterinarian and he was diagnosed with Kennel cough. He was placed on medicine but he didn't seem to be getting better. I returned to the Veterinarian and he was diagnosed with pneumonia (Blood was drawn and waiting for results as well as confirmation that he has worms). I now have $562.00 in Vet bills. I called the store and was told to contact AnnMarie who handles these problems. I left a message for her and am waiting to hear back. I will keep you posted.

After purchasing my pet from here he passed away exactly a week from purchase. He became very sick and nothing could be done. Multiple sections of the contract it says I was entitled to a refund or a new puppy. They didn't want to help with anything. They said I was not entitled to either but would give my a new puppy because they felt bad. I said I wanted a refund as I was not ready for another pet now and they still refused. We caught for a week and finally they decided they would uphold to their contract. After receiving part of my refund they asked for my puppy registration papers since "I no longer have the puppy". They also asked for part of my legally binding contract back. They are trying to make it seem like he was not sold, sick, or existed. After reading many reviews I can see I am not the first to have problems with them or their contract. Do not buy from them. They only care about money.

I too, am one of American Puppy Club's dissatisfied, upset, and gullible clients and customers. I live with a family of four with two young twin girls and a dog. My daughter and I went to the shop to just look for fun and feel in love with a three month old breed called a Teddy Bear (a Bichon and Shitzu). This dog was maybe the cutest thing I had ever seen. She only weighed two pounds, had scruffy brown, curly fur, with a face to die for. She had a great personality in addition to all of this. She was the perfect active pup, but as soon as you picked her up she would practically fall asleep. After going home that night my daughter and I convinced the rest of our family to go back and get the dog. So after filling out all the papers and talking to the overly nice employee, we brought her home.
Everything went well, we played with her and watched her explore and loved her so much! We overlooked the fact that she wasn't eating as much as she should and that she was coughing a little. Anyway, I called my vet I use for my other dog and scheduled an appointment for the next day. We found out, she had kennel cough (a sickness developed in some pet stores), and had two really bad knees. Now, at the pet shop I continually asked the woman if there was any problems I needed to know about and she continually said no, reassuring me that I was spending over $2,000 on a healthy pup. The vet said that anyone working with dogs would have clearly noticed this in a heartbeat. So now, we are returning our now not-so-perfect pup. My children hysterical. My husband and I miserable, and shocked that someone could be so heartless, to lie to us.
After later doing some research, we found out that these pups come from puppy mills. These are places where breeds quickly breed two dogs (whether they are healthy or not) and make a litter of puppies, that will inherit those illnesses. Please, don't give this place a chance. Even if you are falling in love with a dog, you will have to give him/her up eventually. PLEASE DON'T MAKE THE SAME MISTAKE MY FAMILY DID. GO TO A BREEDER AND FIND YOUR perfect pup! Please... do it for your own good, and happiness.
How do I know I can trust these reviews about American Puppy Club?
854,137 reviews on ConsumerAffairs are verified.
We require contact information to ensure our reviewers are real.
We use intelligent software that helps us maintain the integrity of reviews.
Our moderators read all reviews to verify quality and helpfulness.
For more information about reviews on ConsumerAffairs.com please visit our FAQ.

I sit here writing this with tears streaming down my face. I wish I could have rated this place no stars. First off, let me start by saying I purchased my Havanese, Rocky, back in 2012 and have nothing but health problems since he came home to us. I am embarrassed to admit I did not understand about puppy mills but have now been fully educated. I won't get into that but I did do some detective work and traced his place I'd birth back to a "kennel" or should I say mill in Ohio. The place had been recently taken over by "new ownership" due to the countless charges of animal cruelty. Kind of the same tactic American Puppy/Breeders Club and other the other names Lauren has changed his business to. I am actually shocked he continues to operate in such an unethical deceitful manner. I guess if you continue to change store names, locations, and so-called owners you can squeak by?
Anyway... within 1 week of taking Rocky home he had to be rushed and admitted to hospital. Long story short "not fit for sale" regardless of the NJ laws and contracts we signed he refused to refund us the thousands in vet bills. Our only choice after weeks of back and forth was just return the dog. Then what? Rocky would be disposed of somehow. He wasn't healthy to be resold to anyone and we had already all fallen in love with the little guy. Eventually we did get a portion back but only because we continued to continue to peruse our rights. It wasn't even about the money, it's the principle.
After that Rocky was in need of knee surgeries and multiple hospitalizations for other issues not just physical but behavioral as well. All which can strongly be due to the horrific breeding environments he exposed to. Now most recently, as of today, just a little over 3 years old, he's back in the hospital undergoing tests as there could be potentially fatal issues with vital organs. Again it's not the $ it matters but it's the point. We have grown to love this little guy and he loves his family tremendously and did not deserve all this. I'm heartbroken as I know deep down he will not live a full life. Please stay away. Adopt don't shop!!!

On February 18 on 2015 my husband and me call to Breeders Club of America and talk to them and explain that we want a shar-pei. They told us that they do have some that go next day and grab one. We never talk about prices. We told them please save the dog for us that we really was very interested that we are from Philadelphia and the travel is around 2 hours and some tolls, and they said sure. On February the 19 we went down there and they did have one Shar-pei but it was for another family and they tried to sell us another puppy. We told them that we come from really far and they had told us that they was going to save us the dog. However one of the managers told us that the first person that arrive the store have the right to buy the dog if we don't give a deposit. They told us to leave a deposit of $1500 to find a Shar-pei but we said no really mad and come back Philly without the dog.
The next week we call again because the place looks very professional when you go there. As they tell us that the first person that arrive the store can buy the dog we call on the 24th and ask them about the shar-pei. They said that the 25th they was going to receive some but they encourage us to go super early before the store open and we agree. We went there at 11 and they show us 2 puppies, super pretty and very active. It was a male and a female. Both super different - one black and white and the other one light brown fawn. However they tell us that they was from the same mother.
When I ask if they were shar-peis she said no they are ori peis-bulldogs and I disappointed because we really want a shar-pei because of the wrinkles. She explain us that they call their dogs DESIGNER DOGS and that particular mix it was going to looks like the shar-pei that I want because they made them like that to be shorts and very wrinkled. We ask them multiple time if she was going to be short and much wrinkled and the lady that help us said "yes I'm pretty sure that she is going to be much wrinkled." We made the long trip down because we saw that they offered free training lessons, a great "insurance" package and seemed very professional. We played with the 2 puppies. During our play session we noticed several of the other dogs along the wall watching the playing puppies and aggressively barking or pacing. When we played with them, we fell in love with the girl right away.
The staff was very friendly and professional and when we finished playing they told us the price - roughly $3549. We asked the staff members and they showed us the breeder's information: **. No phone number, no contact info. Only a picture of a family home and a short/sweet paragraph about how his family loves breeding dogs. Before take the home back with us they offer us different sales. They sold us the crate and some stuff that come with it and that cost us $280 that for that price we can bought a crate 3 times bigger and better food and multiples toys but we was very enthralled with them. They offer us a microchip and the lady told us that is a GPS that if the dog get lost you can looks in the computer and found them. They got us with a lot of things, but with was in love with the puppy.
Finally at the end the dog cost $4260.22 and we have to take out different credit card and everything to pay because we just have $1500 cash. After that they offer us a financial help with a company named Wags. She explain us that we can finance $1500 and we don't have to use our cash and in some way that help us to build our credit and if we want we can paid off fast and we does not going to have any interest. We agree and finally because they were so professional and courteous and we were already hooked we took the puppy home with us.
However we called after 2 months to make a full payment and the company Wags explains that what they explain us was wrong that they don't work with interest that they charge certain money of what we paid. For example we pay $120 monthly and they use $75 and put the rest in the account so we are going to end up paying for the dog $3400 more. So our dog end costing us more than $10,000.00 plus all the lost that we had plus the sad moments.
When we got home we noticed he was sniffling and had occasional sneezes and she does not want to eat. We think that it was normal for the weather and the change. Within 3-4 days the puppy developed a hacking cough and became lethargic. The vet said it's too early to tell but the dog has diagnosed with kennel cough but otherwise the dog was healthy and to check back if he gets worse because that was normal when you bought a dog for a kennel. That visit cost us $100. I call them and they ask me for a diagnosis letter and I ask the vet they send it to them but they denied to pay for that because they said that the letter was wrong, and we ignore and didn't ask anymore. After some days the dog get worst - never eat properly, had diarrhea. I call every day and they call me too to see was going on with the pet, but the dog gets to the point that have blood in the poop.
We decide to go back Middletown to ask them what to do - the dog was almost dying. They take a look and laugh because I was crying because I was thinking that the dog was going to die. They told us it was a simple cough and told us to go to a vet that was around them. We went there and the dog was diagnostic with pneumonia and the Vet told us if they don't hospitalize her she was going to die. The hospital recommend us to give her back to Breeders Club and get our money back. We went back the same day to the Dog store and explain what they told us and I was crying again because I fell in love with the dog already and they was mocking. But I resign and tell them that we really want our money back and we doesn't want any other dog because we suffered. There is when the lady starts talking about the love that I have for the dog and that we wasn't talking about a car that I returned.
We was really mad because we paid without complain and now they was fighting with us, when they sold us a sick dog, a really illness dog. They offer me $600 and keep the dog until get better and we accept because we love the dog. Me and my husband call every day to know if the dog get better and almost 2 weeks later we went back to pick up the dog and when we get there she was shedding excessively but we got her back home. They told us that she was better but they never give us antibiotic or anything to do at home. After 2 or 3 days she get worst and we run to another vet and they make plates and a lot of test and they never treat her. They just dried the water of her nose with a humidifier. They give us the diagnostic letter and they did pay for that however they give us treatments for her and she get better.
Another situation with her was that she learn how to ate her poop in the dog store and she was doing that all the time and she was extremely crazy. She never sit. She never stop running. It was crazy, and the shedding never stop to the point that I have to buy a robot that cost me $500 to leave it on the floor because the hairs was all over the places even inside the fridge if I opened. We went to the Vet again because of the shedding and a rash and they told us that she has sarcoptic mange. It was a disease that some shar-pei and bulldogs has and it was expensive to treat so I decide to treat her. I call the dog store again because this is a disease that if the dog come from a good parent this things may not happened. They told us that they can't do anything to help me, and again we decide to leave it there.
The bottom line is I don't know where they get their puppies from but it seems sketchy to me. Sure, all puppies can get kennel cough. It's like a cold but it is also a sign of poor growing environment and poor immune function. Almost 3 month later and some very expensive vet bills she developed cherry eye, turned eye infection turned prolapsed eyelid in a matter of days. I called them again and they told me to give them the dog back but it was more than half of a year I make the dog part of my family. It was impossible to return the dog. The first week they talk to me that they sell life that they sell portions of family and now they talking about give them my dog, my family and get another one??? Again we decide to leave it there and forget them. My dog is part of my family and I decide to keep it.
It pass some month maybe 6 or 7 and she growth and where is the Shar-pei wrinkled??? Where is the designer dog that they have years and years selling it fat and wrinkled?? Anywhere We end up with a Pug. My dog is really skinny and she ate properly. I spend all my money in my dog. We don't have kids. She is my daughter, and she is short and skinny. She looks just like a Pug and is not what they sell it to me that day. We was so mad and we feel deceived, betray and really disappointed with the company. Decide to go to the store personally.
We went Middletown again. Another 2 more hours and $$ in tolls, more job losses and time lost, and as soon as we get there and I talked with one of the managers about my money because I was asking for my money and keep my dog. It is a sick dog and this was too much and the first thing that the lady did was yelling in front of the customer like I was crazy and she can't believe it. She was saying that this is the first time that people was asking what I was asking. She treat me in a bad way and call the police because I tell her that I didn't go anywhere until they give me my money back. The police came and tell me to sue the company and leave the store. She just said "send me pictures about her and I will send it to the breeders and I will see what I can do for you." It pass a year and nothing happened.
The worst thing that it can happened to me and my husband is that yesterday my dog run away when we opened the door and it was when the storm Jonas was in the worst moment and I went to the paper and the computer to track my dog and I found that the microchip that they talked to me does not have a GPS as they told me the day that I bought her. Now I don't found my dog. This is a very sad story and is true. PLEASE DOES NOT BUY ANYTHING FROM THIS COMPANY. They are assailants.

They are very sneaky in their pricing. Negotiate very hard and don't buy anything but the dog there. They lied about the shots my dog needed, and overcharged for everything I needed to take the puppy home. Be prepared, make sure you buy a crate, pads, a leash, and anything else you might need before you shop there.

In 2012 my son purchased a puppy from American Puppy Club in Middletown. Puppy was sick from the start. She started with kennel cough and she just got worse. After many vet visits because we noticed a big change in her, we found out she had a parasite passed from her mother and it went into Encephalitis. We had to put her down before one week before she turned 2 years old. My son contacted this store and they were very nasty to him when he explained his concern over the bad ratings he saw online.
After much research, we found out that this store deals with horrible puppy mills and where our dog came from her breeder has been cited before by the USDA and his license taken away. Our dog went blind, had as many as 15 horrible seizures and finally death. She cost us thousands of dollars in vet bills. I tried suing the owner of the store, but they hide under their corporations. I was so upset over the loss of our dog that I made many trips to Trenton NJ with many animal groups and helped get the Pet Purchase Protection Bill signed by Governor Christie in memory of our dog Lola. Now consumers have the right to see where these animals come from and they have to be USDA inspected. DON'T buy from pet stores.

I ordered a French Bulldog. From what I was explain this comes from a breeder and not a puppy mill. Got my puppy, I love her to pieces and googled the name on the AKC paperwork and Barbara ** was the so-called "BREEDER". She is actually one of the top 100 worst puppy mills in the entire country. My puppy is healthy other than worms (every dog has worms as a puppy). I am disgusted. I was lied to and was told she was not going to be from a mill.

PLEASE BEWARE. I wish I would have read all the complaints before purchasing. We purchased a Rottweiler puppy in Oct 2014. First visit to their recommend vet our dog was diagnosed with coccidia along with other viruses. And vet deemed dog unfit for sale. Store said "ok, pick another dog or give back." Really! We have children involved here. Now dog is just about to turn 1 year old in a few weeks and noticed dog is walking funny. Visited vet, my dog has "severe hip dysplasia." According to their policy and states warranty on hereditary diseases it's 6 months from purchase. Wow, missed the cut off by a few weeks. The law and store should be at least 1 year especially for large breed dogs. Most aren't at full size until first year or even longer. Now I must pay over $5k in surgery for my pup. DISGUSTING - all these poor dogs are from puppy mills after much research. PLEASE DO NOT purchase from them.

My family has been thinking about getting a puppy for a long time. We looked into breeders, local stores, read books, the whole 9 yards. We wanted a hypoallergenic puppy - something like a Bichon or Maltese. After going to several different stores we had a price range in mind - $1200 or less. We made the long trip down because we saw that they offered free training lessons, a great "insurance" package and seemed very professional. We played with 3 puppies: a Bichon, a Maltese-Bichon and a Maltese. The Bichon and Mal/chon seemed very hyper - nipping, biting, running non stop (ring a bell from previous reviews?). During our play session we noticed several of the other dogs along the wall watching the playing puppies and aggressively barking or pacing. When we played with the Maltese he was very quiet and just laid on our laps. Adorable and cute, we fell in love right away.
The staff was very friendly and professional and when we finished playing they told us the price - roughly $2800. We told the staff our price range. After 15 minutes or so a staff member told us they can sell the puppy to us for $1200. My wife and I were skeptical about the sudden price drop and during this time my wife read the other reviews online. We asked the staff members and they showed us the breeder's information: ** - Millesburg OHIO. Kennel - Quail Creek Kennel. No phone number, no contact info. Only a picture of a family home and a short/sweet paragraph about how his family loves breeding dogs. When questioned further they dismissed the previous reviews saying "We opened in April 2014 and those reviews are about a different store". Because they were so professional and courteous and we were already hooked we took the puppy home with us.
Because we were very skeptical at the time we scheduled a vet visit the same day. When we got home we noticed he was sniffling and had occasional sneezes. The vet said it's too early to tell what it is but otherwise the dog was healthy and to check back if he gets worse. Within 3-4 days the puppy developed a hacking cough and became lethargic. We took him to the vet again and he was diagnosed with kennel cough and the vet signed a statement saying the puppy was unfit for sale. Fearing that our skepticism may be true and that the puppy may suffer from even greater sickness down the road like other reviewers, we contacted the store and fortunately we were able to get a refund (not store credit) since we were within the 14 day window. The interesting thing was that the manager offered to compensate us a few hundred dollars if we were willing to keep the puppy.
The bottom line is I don't know where they get their puppies from but it seems sketchy to me. Sure, all puppies can get kennel cough. It's like a cold but it is also a sign of poor growing environment and poor immune function. But so many coincidental reviews saying the exact same things has to make you second guess yourself right? There are ways to protect yourself: 1. Get pet insurance right away. It will cover you after the 14 day window passes. 2. See a GOOD vet ASAP. 3. My suggestion is: Do not leave a deposit. Go home and really think about it. A healthy puppy will grow with you for 15-20 years. A chronically sick puppy will bring you nothing but sadness and piles of bills.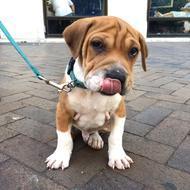 BUYER BEWARE: You are most likely going to end up with a sick puppy that came from unsafe conditions. THEY ARE DEALING PUPPY MILL DOGS!!! Should you find this daunting as I did know that this store will do nothing to help you. And even after knowing this and deciding to take the risk because you fell in love with an animal they will hold any and all information hostage!!! DO NOT DEAL WITH THIS OPERATION!!! READ THE REVIEWS BEFORE BUYING!!! DO NOT MAKE MY MISTAKE!! I purchased a Shar Pei Beagle Mix Puppy from American Puppy/Breeders Club of America May 23, 2015 after falling in love with him in the store. They told me he was from a responsible breeder in Ohio and fed me a whole story about their ethical breeding practices. While in the store I noticed his left eye looked a little extra pink but they assured me it was nothing.
A week and a half later, 3 vet visits and some very expensive vet bills. He developed cherry eye, turned eye infection turned prolapsed eyelid in a matter of days. On top of that he had begun to cough and gag on a regular basis. The owner gave me an ultimatum to return the dog but I had decide by the next day. I went back and forth and cried like hell trying to figure out the right choice knowing this could be the beginning of a lifetime of expenses should this continue as it had begun. I opted to return the puppy even though it broke my heart and spent an hour and a half in the store crying and trying to weigh my options. She assured me that the puppy would be fine and they would get it the care it needed and would go back to the nice breeders from which it came and be with a family. Upon this assurance I reluctantly left the store at 9:30pm that evening.
I woke up the next morning realizing I had made a mistake and called to say I would pick the puppy up and I wanted to take it no matter what. ** told me the dog was no longer there and had been sent back to the breeder. I was floored and heartbroken that he could be just gone and on his way to Ohio so quickly. I said "Surely you must be able to track him, he has a chip. He is with your breeder, it should be easy. And I'd like to give him a home." She refused any of this saying she didn't have any information. Now how is this possible if you are running a business? How can you not have any information? My mother called a little while later to see if she could help and she was told he was at the vet getting surgery on his eye (the first of many conflicting stories). This would go on for the next few days.
A friend had a contact at the Humane Society Corporate Office and she was kind enough to research the breeder to help me locate the dog... come to find out he has come from a man name ** who is a known PUPPY MILL breeder from Baltic, Ohio, dealing out of Quail Creek Kennels in Charm, Ohio. After 3 days calling every vet office in the Ohio area I was able to find someone who knew this breeder. Turns out he is Amish and without a telephone (convenient) and the store is the only one who can actually tell me where the little guy has gone to and they have become increasingly hostile to deal with and absolutely refuse to help me find him. I am crushed!!! BUYER BEWARE!!!

Once you get past the "PUPPIES, PUPPIES, PUPPIES" sign and the reflective glass which gives the feeling that you are entering an adult book store, the place appears like an innocuous puppy store. When I walked down the store and saw the puppies they appeared OK, but I also saw filth in a variety of cages. They remained uncleaned for what appeared to be some time. They are better than Just Pups in East Brunswick which is a hell hole for puppies but not by a whole lot...

2 months ago we had purchased a 4 month old German Shepherd puppy. So when we took the puppy to the vet they said that we had to get urine sample. So one week later the vet called us and said the puppy might have crystals. Were your puppies healthy or not?

We recently purchased a puppy from them and within 2 days we noticed a horrible cough in the dog. We immediately took the dog to a vet and was told not only does the puppy have a URI (kennel cough) but also has coccidia (bacteria in feces). Vet gave us a letter stating unfit for sale! After a vet bill of over $300 hundred dollars I contacted the store only to find out their pet warranty will only cover antibiotics to treat the infection but does not cover the visit. Really! Well first round of antibiotics did not work so once again I'm back at the vet - yes with another vet visit bill with more antibiotics. Told by them again only covers antibiotics SO Once AGAIN I'm responsible for the visit. Gee visits are $60. Antibiotics are $20. Puppy is still having occasional coughs and it is now over a month.
During this process they pretend to care and called every day. Literally every day! But always said, "Sorry we can reimbursement for meds but of course you have to send away for your reimbursement - let's see what happens." After I pretty much told them how I feel about their policy (did not get nasty with them just voiced my opinion) and asked if we could possibility work with them on some type of discount on the dog. Since then I find it amazing we have not hear one word back from them - Not to even check up on the dog! So much for caring!
Wish I would have noticed all these complaints before I walked in that store. Oh and everyone check into the names on the cards in the cage. You will notice ALL THESE DOGS ARE FROM PUPPY MILLS. I found mine online for one that has complaints and pictures of how they're stored - horrible conditions! Never again. All beware... Ps if you notice on your purchase bill of the dog, you will notice a $99 dollar pet warranty as part of the purchase price - GUESS we're all paying ahead! Should have been a sign, but of course when you have 3 children all falling in love with a dog you're not looking into all of this.

On June 20, 2002, my family and I went to American Puppy Club located on route 35 in Middletown, NJ to purchase a dog. APC was not called that at the time as the owner has changed the name more than once due to the hundreds of bad reviews they have received over the years. We picked out a Maltese puppy who we named Giorgio. After purchasing the spry pup, the day we brought him home we noticed he would not eat or drink. We contacted the store who told us to give him time because he was in a strange place and needed to adjust to his surroundings. After a few days of still not eating, drinking and severe diarrhea, we brought him to the vet where he was diagnosed with kennel cough, acute irritable bowel syndrome, and pneumonia.
The bills piled up as we again contacted the owner. The owner refused to come to the phone as his workers jerked us around for days and weeks. When we finally got through to the owner, not only was he unapologetic and rude, he told us to bring the dog back and he would give us another one. We already had the dog for a few weeks and had become attached. Knowing that the cute, gentle ball of fur would have been put down broke our hearts and simply was not an option. After refusing to pay for the first week of vet bills that totaled to $700, we subpoenaed him to court. A day before his court appearance, he called us and said his check was in the mail. Because this disgusting so called human being gets his puppies from a mill, they have numerous, severe illnesses.
Sadly, on June 23, 2014, after twelve years of constant suffering, health battles and thousands of dollars in health costs, Giorgio succumbed to his illnesses. Though we tried to allow him to live a relatively normal life showered in love and care, he had dozens of medical issues. These medical problems did not allow Giorgio to go outside as eating a single blade of grass could kill him. Every kind of specialty food for sick dogs was given to him, but never worked. He couldn't eat chicken, turkey or fish. After 11 years, it was finally discovered the only thing he could eat was boiled egg whites and rice. For his entire life, in order to survive, he had a daily regimen of 5 different medications. Furthermore, he had to urinate at least 8 times a day. Accumulating to years of his life, this poor dog suffered from extreme stomach pain which included vomiting and severe bloody colitis. He would be in such pain that he would lie in a ball all day and not move. Although he was fed as a normal healthy dog, the condition he had would not allow his body to absorb the nutrients which caused him to be skin and bones. Giorgio had more bad days then good and unfortunately, could only find peace through his passing.
The reason I am writing this now is because I feel it is the one last thing I can do for my Giorgio. He suffered so much throughout his life due to the despicable people of American Puppy Club and the puppy mills they purchase them from. In addition to the terrible colitis, stomach pain and intestinal issues, Giorgio had severe anxiety, nervous ticks, constant ear problems, skin rashes, kidney problems and last but not least, a brain tumor. Never purchase a dog from these people as other reviewers are not lying when they tell of their own horror stories. There are dozens of more poor reviews if you search their current name as well as their old name, National Breeders. FOR GIORGIO'S SAKE, BE WARNED!

I have read through these reviews. WHY are these people not proceeding according to law with the Division of Consumer Affairs under the Pet Purchase Protection Act. It is my hope that they will look back at this website and contact the Division of Consumer Affairs to determine if they are entitled to any remedy. I.e. a UTI (if diagnosed within 14 days of purchase) is reimbursable by the store under this law. Hip dysplasia - a congenital defect, would be covered under the 180 day-period of time within which to be diagnosed. You may be entitled to vet fees up to 2 1/2 times the price of your puppy. PEOPLE.. please contact the Division of Consumer Affairs, Newark, NJ and file a complaint.

Although the store is kept clean and the animals appear to be healthy, If I knew then what I know now, I never would have gone there to purchase a puppy when there are so many homeless puppies available through shelters and rescue sites. The price quoted was just shy of $3000 but I was able to get them down to half that. When you adopt, you only paid a small adoption fee (which goes towards rescuing another homeless animal) and they are up to date with their shots, are microchipped and spayed/neutered as well, all for the same small fee. I am very thankful that my pup was and continues to be healthy but again, if I were to get another dog, I would definitely adopt. Never shop.

Back in June I bought a "miniature bulldog from them" which cost me over 1800 dollars. They claimed that she was a half pug half bulldog. Once I brought her home, I noticed that she was peeing frequently and had a bad odor and that she was also gagging and coughing a lot. I called them back and they told me to just take it to a vet and get her checked out but not to pay for any diagnosis or testing and that they would do it for me in case that it was needed. I took the puppy to the vet and they told me that she had kennel cough and in order to get a true diagnosis I had to pay for exams.
I declined it due to the cost and what American Puppy had said. So I took the puppy back to them and they kept her for 2 and a half weeks and told me that she was only treated for kennel cough and that no other issues were found. I asked to get a copy of the vet paperwork of what was done to her and they refused to provide me with this info. Dumb of me I left and got the puppy home. She seemed fine, however her behavior was very hyper and was barking a lot. A few days went by and she started peeing a lot with the same odor. I took her to the vet and got her checked out and again she had UTI. So I called American Puppy to go over this since I had purchased an extended warranty and I was told that this would not be covered since I never got a diagnosis from my vet about my puppy.
I reminded them that I waste by them not to and they said you should of done it and that this would not be covered. The next issue I had was that once I took my puppy to the vet, she mentioned that my puppy was an American bulldog, due to how she looks, then I started looking online for pics and in fact she looked just like it. So I called American Puppy to inquire about this and asked to get paperwork from the breeder to verify this info and they told that they cannot provide me with this and all they can give me is info over the phone. So I have a sick puppy which I bought a warranty that is now voided due to them ripping me off and also now I have a puppy with the wrong breed and paid 3 times as much as I should!!! Stay away from them.

I bought a Golden Retriever from the store and they listed it at $2500 and I was able to haggle the 18-year-old "expert" working at the store to $550, I should have known something was wrong. After about 6 months, I noticed my dog had a terrible limp. I went to the vet and he was diagnosed with hip dysplasia. I called the store to see what they would do and they would offer NO HELP- "Sorry," they said. I have been stuck with the vet bills for surgery ever since. My vet told me this was clearly a puppy mill dog and should not buy from them. CONSIDER THIS YOUR WARNING - THEY SELL UNFIT DOGS.

We purchased a puppy on October 28, 2012 from American Puppy Club, 1874 New Jersey 35, Middletown, NJ 07748, that we still have not received yet. I realize that Hurricane Sandy affected a lot of businesses but they keep pushing the date that we can receive our puppy back because the dog still has not seen the vet yet. I called them up and they keep lying to us and are saying things that they didn't say originally. We first went to the American Puppy Club on October 27, 2012 and put down a $1,000 deposit on the dog. We were told that would hold the dog until we came to pick it up. I said that I would come the next day to pay for the dog in full because at the time, I did not have my other credit card with the available credit on me.
We then were told on October 28, 2012 that we would have our dog on Thursday, November 1, 2012 by 8 p.m. We did not receive our dog as promised and they called us that day to say we could get the dog the following day, Friday, November 1, 2012 at 1:00 p.m. and they would meet us at the store because the puppy was moved to another location. They then called back within an hour or so and told us that they could not get us the dog at that time and it would have to be Monday. They said they would call us first thing Monday morning to let us know when we could pick up the puppy. Hurricane Sandy affected a lot of people and businesses. I own a credit repair company and a lot of my clients lost everything. Being that our business is our main income, we were not able to collect all of our money that was due to us because a lot of people didn't have the money.
Seeing that we didn't have our puppy yet and the effect of Hurricane Sandy, we came to the conclusion that we had to return the puppy that we didn't have for financial reasons and because American Puppy Club let too much time go by with us not having the dog. When I called them on Monday, November 5, to let them know that we wanted to get a refund for our dog that we do not have yet, they refused. They first said that they do not refund a dog for personal reasons and that they were not able to deliver the dog to us on November 1 because of Hurricane Sandy. I told them that I realize that and it's also a reason why we have to return the dog that we do not have. They told us that the money we put down for the dog was non-refundable and could not be returned at all. They continued to lie about things that they said and would not own up to the things that they did say.
They said that we could return the puppy for any reason within 30 days if we were not satisfied with the dog or with the temperament of the dog. Also, that all that was needed was $500 to hold the dog. They now say that $500 is only to hold the dog for 24 hours and that you can only return the puppy for health reasons. We made a mistake and did not read the contract in full nor did they even give us a copy of the contract. We just want our money back for something that was not delivered to us as promised. Why are they allowed to use Hurricane Sandy as an excuse but we aren't? The money that I spent on the puppy that I do not have yet could be used for finances to cover expenses because of the storm and to help out others. They keep saying the health of the puppy is the most important thing. Well if that was the case, they would have let us take the puppy before Hurricane Sandy so that it was with us and not moved around during the hurricane.
We paid a total of $6,261.13 for a dog that we do not have. I realize that we knew we weren't taking the puppy home that day but now they are saying that the money we paid for the dog is non-refundable because it was a deposit to hold the puppy. First they said that all that was needed was $500 to hold the puppy, but I put a $1,000, and now they are saying that the minimum deposit to hold the puppy is to pay the dog in full. That doesn't make any sense. I told them that I was going to call the cops and file a complaint and they said that wasn't necessary. The person I was speaking to was Beth and when I asked for her last name, she said, "I don't have to give you that and it is our company policy to not disclose our last name to our customers." I told her, "Police officers have to give last names if asked so why can't you?" I just want our money back. I am not a happy customer with American Puppy Club. You can return a car after you buy it or clothing from a store. So why can't we return a puppy that we don't even have yet but paid for in full and keep getting the runaround? Please help!

Please reconsider approaching this establishment for purchase before doing some research. Go to ** and this will explain the horrific conditions that go with these stores and the parents of the puppies for sale as they get taken away too soon and they have a list of violations (they are not accredited with the BBB). American Puppy Club is even listed at ** which have testimonials of past customers' unfortunate experiences. They also try to take advantage of customers by trying to charge 5 times the normal price unless one is prepared to haggle the price down. They are breeding for profit and do not care about their welfare. These puppies should not have to be put in this situation from over breeding while hundreds of pets in shelters are in need of love and get killed everyday.

I had a store issue credit for $3,600.00. I wanted an English bulldog. I waited 3 months for them to find one. When they did, they claimed that he was from such a championship breed that we needed to pay $2,700.00 on top of the $3,600.00. So, basically we paid almost $6,000.00 for a puppy mill dog that came with "championship line" papers and all.
Before he was a year old, he already needed encaption surgery in both eyes (upper and lower) for a disease that is common in dogs not bred right. Now at 15 months old, he needs surgery on two trick knees that he was born with. His hips are also in bad shape for a puppy. The doctor is willing to issue an unfit for sale letter because these are all results of poor breeding. So much for his championship lines.
After researching, we found out that the dog came from the kennels of the Hunte Corporation, which is one of the largest puppy mills. American Puppy Club should be ashamed of itself for selling a puppy mill dog and charging $6,000.00 for it. It is our first dog and we didn't know about breeding issues, but we are certainly aware now.

Are you people who gave this place a good review all on crack? I paid $1800 for a Yorkshire that has seizures and just found out from their vet that they wanted to examine him, he has no testicles. Do not buy a pet from here but don't worry, I'm going to put them out of business.

I have been going here for years, all you people are complaining. I know about 20 people who have gotten their dogs here and not had any issues and they have always helped them out if the puppy had an issue. Anyway I have gotten my dogs from here, and its the cleanest place. All of their puppies are healthy, and they actually care about the puppies not like other places. Get a life. Go check out American puppy club and the minute you walk in the door, you will realize that these people are nuts, and maybe take into consideration that it's a living thing! American puppy club rules!

I have purchased three puppies from them and I have never had a problem. Yes, my golden did come down with a cold but they helped me and made sure that everything was okay. No one on here seems to realize that you're getting a living thing. I have had dogs my whole entire life and I am 43 years old. No matter where you go, American puppy club I have to so is the best place I have ever purchased from and every one who works there is extremely nice and helpful and actually knows what they are talking about.
I have sent so many of my family members there and my friends and they have nothing but good to say. I mean if help you out wit the price, who would complain about that seriously. If something happens to your child, do you automatically blame the doctor or the mother? No cause. It's a living thing. I have been going here for years and I cant believe there is people out there that can actually say these things about people and American Puppy Club. Everything they do is in good cause. Get over it.

On May 9th, 2010, our family went in to American Puppy Club to purchase a puppy. We were looking at a little Morkie puppy. They brought her out and put her in a little area where we could get to know her. My husband began to talk to John about her price. Originally she was $3100 because it was Mother's Day. They were having a special sale and brought her down to $1800. My husband said that was too much and after a few times of John going in the back to talk to owner, they went down to $500 cash. We were told we needed to buy her the vitamins and food that she was already used too. We paid for everything ($777) and then as we were getting ready to leave, we were then given herbal supplements for kennel cough and worms. They told us they were herbs that prevent kennel cough and Giardia. Later, we found out these were antibiotics to treat kennel cough and Giardia.
That day, she was very happy and playful and ate some food and drank some water. She even went to the bathroom outside. We put her to bed that night and was awakened at 5:25am, May 10th, 2010 with her wanting to go out. A good night for a puppy. My husband noticed poop in her food bowl and vomit in the corner of her cage on her bedding but thought nothing much of it since she was a puppy getting used to her new surroundings. We made an appointment with Middletown Animal Hospital to see her at 3:30pm that day for a routine visit to make sure she was healthy.
As the day went on, the puppy didn't want to eat, threw up the herbal supplements we were told to give her twice a day and began having diarrhea, throwing up and dry heaving throughout the day. She wouldn't eat or drink anything. We took her to Middletown Animal Hospital at 3:30pm on May 10th. We showed him all the vitamins, food. We brought in a stool sample and also the herbal supplements for him to see. He stated that the two bottles of medicine were antibiotics to treat kennel cough and Giardia, not supplements as stated by the store. Dr. Thomas * stated that she may have Giardia and in his two years being with Middletown Animal Hospital, he has seen at least 50 puppies from American Puppy Club that have been sick and unfit for sale in his opinion. He gave us a letter to give the puppy store that stated she was unfit for sale. He stated in his letter that she has a history of anorexia, dry heaving, mucousy loose stool, attitude is depressed, suspicious of hypoglycemia. He told us to call the puppy store and see what they think we should do, if we should leave her with the vet or bring her back to the store. My husband spoke with Laura, who told him to bring the puppy back and that she would discuss the options we had.
We went back to American Puppy Club and my husband brought in the puppy and the letter of unfitness to Laura. She said she would try and get the puppy healthy. We wanted to get our money back for the puppy as she was sick and didn't think it was fair to have a sick puppy from day one. Laura told my husband that we could have another puppy from the store but that a refund could not be given since the letter the vet gave us did not state a specific diagnosis on it. She then proceeded to tell my husband that the puppy would be fine and they would treat her there, that it wasn't a big deal that he was making it out to be.
After a long discussion and trying to convince him of not getting a refund but to keep the puppy and let them make her better and after several phone calls made to the owner of store by Laura, she told my husband after he signed a paper the state of New Jersey required him to sign, he could get a refund mailed to him within two weeks but only after signing a document that was required by state. A paper with no State of NJ seal on it and it was left blank by Laura, she would mark off appropriate box after he signed it. My husband then told her he would bring the paper home to read over and make final decision, she adamantly would not allow him to bring that paper out of the store. She then ripped the paper out of my hand and we left the store with puppy and returned to Middletown Animal Hospital to get her stool tested for Giardia so we would have an accurate diagnosis so that a full refund would be given to us.
After going back to Middletown Animal Hospital, we were met by a different vet that stated that American Puppy Club just called him and they spoke of the options for the puppy. This vet said that we should bring the puppy back to the store and let them work on her and let them get her healthy again. At this point, we no longer trusted neither American Puppy Club or Middletown Animal Hospital so we took the puppy over to Red Bank Veterinary Hospital. Since we no longer trusted American Puppy Club or Middletown Animal Hospital, we went straight to Red Bank Veterinary Hospital for an emergency visit as the puppy at this time would not eat or drink and was constantly having diarrhea and dry heaving.
At Red Bank Vet, Dr. Tracy * ran a blood test for hypoglycemia and a stool test for Parvo. She then came back and told us that the puppy had Parvo and that treatment would require extensive treatments, at least seven days in the hospital, the cost being about at least $5000 to $6000, so long as nothing more extensive needed to be done and they still were not sure if she would make it. They also informed us that the herbal supplements that American Puppy Club gave us were indeed antibiotics and that American Puppy Club was treating her for kennel cough and Giardia.
My husband then called American Puppy Club, spoke with Laura, told them the official diagnosis and Laura agreed to stay late, take the puppy back with a full refund to us and marked off the paper work for a full refund with the return of animal. Only after paperwork was marked off appropriately did I sign the paper. Laura stated we will receive full payment within 10 business days. As of May 12th, 2010 we are waiting for the check to be mailed to us at this point.

Purchased an 8 week old choc. lab on 12/17/08... picked him up on 12/18/08 at about 6pm. That night the puppy had diareaha was throwing up and would not eat.. I took him back to the store the following date, less that 24 hours after picking him up. They sent him to their Vet.. I still don't know what is wrong with him.
If this puppy has a contagious disease I am entitled to know that. Because then I will be risking the health of other pets which I may chose to bring into my home who would come in contact with areas the other pup did. I am getting no answers, which is frustrating.. I have demanded my money back.

I bought my puppy, Duke, ( black englisg Lab) on 3/8/08. On 3/10/08 I brought Duke to the vet and he was diagnosed with pneumonia and I recieved a certificate for unfit for sale. I brought Duke back to the vet on 3/15/08 for a recheck and another problem. Duke was diagnosed with a skin disorder. I recieved another certificate for unfit for sale. They did reimburse me for most of my vet bills regarding the pneumonia and the skin disorder.
Duke passed away on 8/26/08 one day before he turned 8 months old. Duke became unresponsive and was bleeding out the nose. Duke then started to have seizures and he had multiple seizures which he did not respond to medication and he passed away. I contacted American puppy club and advised them of what happened to Duke and asked to be reimbursed for my vet bills from that day (8/26/08) since he was a sick dog to begin with and they refuse.
American Puppy Club Company Profile
Company Name:

American Puppy Club

Website:

http://www4.americanpuppyclub.com/