Urge citizens to use comment period to lobby for loophole-free rule
07/14/2016
|
ConsumerAffairs

By Mark Huffman
Mark Huffman has been a consumer news reporter for ConsumerAffairs ... Read Full Bio→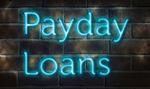 A U.S. Senator this week threw his support behind efforts to place new controls on payday lenders, which financial reform groups have called "legalized loan sharks."
Americans for Financial Reform American Federation of Teachers, the NAACP, Democracy for America, and the Center for American Progress were joined by Sen. Sherrod Brown (D-OH) in backing stronger provisions of a proposed rule by the Consumer Financial Protection Bureau (CFPB).
The rule, requiring payday lende...
More
Proposed exemptions would continue "business as usual" they charge
06/20/2016
|
ConsumerAffairs

By Mark Huffman
Mark Huffman has been a consumer news reporter for ConsumerAffairs ... Read Full Bio→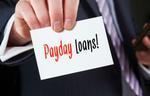 A group of public interest groups, while generally applauding proposed federal rules to rein in payday lending, say the proposed rules should not be watered down.
After analyzing the Consumer Financial Protection Bureau's (CFPB) proposed rule to limit payday and car title lending, the groups have issued a detailed critique, saying there are loopholes that would allow some lenders to continue making harmful loans with business as usual.
The groups include the Center for Re...
More
Sort By