Lenders must make sure the borrower has the means to repay the loan
10/05/2017
|
ConsumerAffairs

By Mark Huffman
Mark Huffman has been a consumer news reporter for ConsumerAffairs ... Read Full Bio→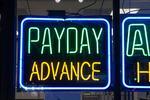 The Consumer Financial Protection Bureau (CFPB) has finalized a rule requiring lenders to determine whether a borrower has the means to repay the loan.
Currently, payday loan borrowers can secure a loan without financial documentation; usually in the amount of $200 to $500. Since the loans are due in two weeks, borrowers often take out another loan to repay the first one.
The CFPB aims to put a stop to this by preventing borrowers from ending up with a series of loans (ea...
More
200 consumers who took out loans won't have to pay them back
05/30/2017
|
ConsumerAffairs

By Mark Huffman
Mark Huffman has been a consumer news reporter for ConsumerAffairs ... Read Full Bio→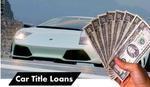 A car title loan company operating in Massachusetts without a license faces huge losses, while its customers in the Bay State won't have to pay back their loans.
A state court has issued a permanent injunction against Liquidation LLC at the request of Massachusetts Attorney General Maura Healey. As a result of the court order, the company is barred from operating in Massachusetts and the 200 consumers who took out loans don't have to pay them back.
Consumers whose vehicle...
More
Sort By