Consumer groups applaud the effort
01/31/2017
|
ConsumerAffairs

By Mark Huffman
Mark Huffman has been a consumer news reporter for ConsumerAffairs ... Read Full Bio→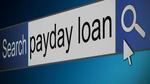 Consumer groups that have campaigned against the payday loan industry are celebrating, claiming that Google has taken down over five million ads for payday loans since last July.
In the middle of last year, Google announced it would ban all ads for payday loans, since many lenders had turned to the internet to get around state laws limiting their activity.
Google announced the ban in May and implemented it July 13. It specifically affects ads for loans that require repaym...
More
Researchers studied how communities have been successful and offer some advice
01/26/2017
|
ConsumerAffairs

By Mark Huffman
Mark Huffman has been a consumer news reporter for ConsumerAffairs ... Read Full Bio→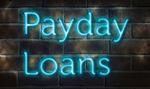 Some states have tough usury laws that keep payday lenders from setting up shop. States that cap interest rates at 30% have found that payday lenders, who may charge 400% or more, will stay away.
But in the absence of state regulations, local communities often find it is up to them to control these storefront operations that researchers at the University of Utah and University of New Mexico contend "often strip wealth from society's most economically vulnerable individua...
More
Sort By