Office of the Comptroller of the Currency asks banks to make small-dollar installment loans
05/29/2018
|
ConsumerAffairs

By Mark Huffman
Mark Huffman has been a consumer news reporter for ConsumerAffairs ... Read Full Bio→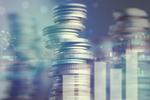 The Office of the Comptroller of the Currency (OCC) has gone on the record to formally urge U.S. banks to begin offering small-dollar installment loans to consumers.
The OCC did not specifically mention payday loans, but it is clear that its purpose is to provide consumers a "responsible" alternative.
"Millions of U.S. consumers borrow nearly $90 billion every year in short-term, small dollar loans typically ranging from $300 to $5,000 to make ends meet," Comptroller of t...
More
The two payday-lending trade groups say the rule would essentially put an end to the payday industry
04/10/2018
|
ConsumerAffairs

By Sarah D. Young
Sarah D. Young has been a columnist for a blog ... Read Full Bio→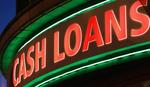 Payday lenders sued the Consumer Financial Protection Bureau (CFPB) on Monday in an attempt to block the agency's "draconian" final rule on short-term loans, which they say would "virtually eliminate" the payday-lending industry.
The regulation, which was finalized under the Obama administration, would require payday lenders to verify that borrowers can afford the debt before giving them the money and would limit the number of times a person can take out successive loans...
More
Sort By