Newer fintech companies are finding ways to serve consumers with damaged credit
05/23/2017
|
ConsumerAffairs

By Mark Huffman
Mark Huffman has been a consumer news reporter for ConsumerAffairs ... Read Full Bio→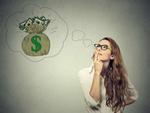 One argument that payday or small dollar lenders like to make is that they fill a critical need. They lend money, they say, to consumers who have an urgent need but can't get credit anywhere else.
But many consumers now have another, less costly alternative in one of the emerging credit products specifically targeted to those with badly damaged credit. Yes, the interest rate is high, but not nearly as high as the 400% consumers typically pay to a payday lender.
A report t...
More
They would also prefer to do business with a bank or credit union
04/19/2017
|
ConsumerAffairs

By Mark Huffman
Mark Huffman has been a consumer news reporter for ConsumerAffairs ... Read Full Bio→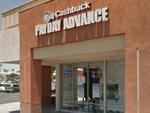 A common complaint by the payday loan industry, whenever government regulators begin to talk about reform, is that it is serving a community no one else does.
In part, that's true. The people who agree to triple digit interest rates don't usually do so unless they feel they have no other option. But that doesn't mean they're satisfied customers.
Many people who take out a small loan for two weeks to meet an emergency are in no better financial shape two weeks later, when ...
More
Sort By