200 consumers who took out loans won't have to pay them back
05/30/2017
|
ConsumerAffairs

By Mark Huffman
Mark Huffman has been a consumer news reporter for ConsumerAffairs ... Read Full Bio→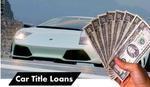 A car title loan company operating in Massachusetts without a license faces huge losses, while its customers in the Bay State won't have to pay back their loans.
A state court has issued a permanent injunction against Liquidation LLC at the request of Massachusetts Attorney General Maura Healey. As a result of the court order, the company is barred from operating in Massachusetts and the 200 consumers who took out loans don't have to pay them back.
Consumers whose vehicle...
More
Newer fintech companies are finding ways to serve consumers with damaged credit
05/23/2017
|
ConsumerAffairs

By Mark Huffman
Mark Huffman has been a consumer news reporter for ConsumerAffairs ... Read Full Bio→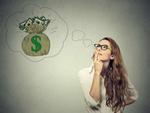 One argument that payday or small dollar lenders like to make is that they fill a critical need. They lend money, they say, to consumers who have an urgent need but can't get credit anywhere else.
But many consumers now have another, less costly alternative in one of the emerging credit products specifically targeted to those with badly damaged credit. Yes, the interest rate is high, but not nearly as high as the 400% consumers typically pay to a payday lender.
A report t...
More
Sort By