The company has been ordered to pay more than $3.6 million in penalties
09/28/2016
|
ConsumerAffairs

By James R. Hood
ConsumerAffairs' founder and former editor, Jim Hood formerly headed Associated ... Read Full Bio→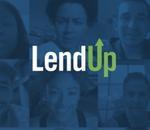 LendUp bills itself as an alternative to payday lenders by claiming it can help you build up your credit rating and make it possible for you to get cheaper loans. But the Consumer Financial Protection Bureau (CFPB) says the company doesn't deliver on its promises.
The bureau yesterday ordered the company to provide more than 50,000 consumers with approximately $1.83 million in refunds. The company will also pay a civil penalty of $1.8 million.
"LendUp pitched itself as a ...
More
Consumer Fiancial Protection Bureau's proposed rule drawing record comments
09/28/2016
|
ConsumerAffairs

By Mark Huffman
Mark Huffman has been a consumer news reporter for ConsumerAffairs ... Read Full Bio→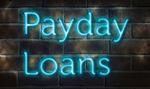 The contest between Hillary Clinton and Donald Trump is not the only political battle being waged in Washington these days.
The Consumer Financial Protection Bureau's (CFPB) proposed rule covering payday lenders has sparked an escalating stand-off between the industry and consumer advocates who want to change it or put it out of business.
The rule, proposed in June, is currently in its public comment period, which closes October 7. CFPB will review those comments before a...
More
Sort By