The online lender and its affiliates are barred from doing business in the state
01/17/2017
|
ConsumerAffairs

By Mark Huffman
Mark Huffman has been a consumer news reporter for ConsumerAffairs ... Read Full Bio→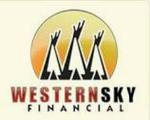 Florida officials have announced coordinated settlements with online lenders Western Sky Financial, LLC, CashCall, Inc., WS Funding, LLC, and Delbert Services Corporation.
Florida Attorney General Pam Bondi and Office of Financial Regulation Commissioner Drew Breakspear had charged the companies with running an online lending scheme.
Coincidentally, there is a Florida class action settlement pending in U.S District Court for the Southern District of Florida, resolving cha...
More
Voters overwhelming approved a measure to limit interest rates on payday loans, upsetting a payday lending magnate
12/01/2016
|
ConsumerAffairs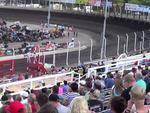 The Badlands Motor Speedway, a race car track in South Dakota that can seat up to 9,000 fans, is "one of the nicest, most modern and high-tech dirt tracks in the United States," if the Badlands Motor Speedway may say so itself. Though current speedway owner Chuck Brennan describes his racing and concert venue in glowing terms, as not only a lovely race track but a "legendary gathering point," he insists that he requires funds from a completely different industry to keep...
More
Sort By