They would also prefer to do business with a bank or credit union
04/19/2017
|
ConsumerAffairs

By Mark Huffman
Mark Huffman has been a consumer news reporter for ConsumerAffairs ... Read Full Bio→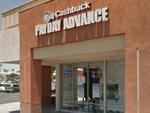 A common complaint by the payday loan industry, whenever government regulators begin to talk about reform, is that it is serving a community no one else does.
In part, that's true. The people who agree to triple digit interest rates don't usually do so unless they feel they have no other option. But that doesn't mean they're satisfied customers.
Many people who take out a small loan for two weeks to meet an emergency are in no better financial shape two weeks later, when ...
More
Consumer groups applaud the effort
01/31/2017
|
ConsumerAffairs

By Mark Huffman
Mark Huffman has been a consumer news reporter for ConsumerAffairs ... Read Full Bio→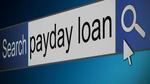 Consumer groups that have campaigned against the payday loan industry are celebrating, claiming that Google has taken down over five million ads for payday loans since last July.
In the middle of last year, Google announced it would ban all ads for payday loans, since many lenders had turned to the internet to get around state laws limiting their activity.
Google announced the ban in May and implemented it July 13. It specifically affects ads for loans that require repaym...
More
Sort By