Consumer Complaints and Reviews

I ordered from www.noahsarkandnovelty.com in June/July 2015 and paid additional for postage which actually cost more than the parcel. Follow ups regularly, and lighting a dispute was unhelpful as the parcel is always 'in transit.' I checked with USPS and the tracking number does not exist. Our postal service here in SA is a little different, but they too have been unable to locate the parcel. Almost a year on and I am trying desperately to get the owner to refund my funds, since clearly the order was never received. For the last month she has been ignoring me completely, and since Paypal cannot assist due to the time lapse, I am hoping Yahoo Live Store can pick this up and take up the investigation.

I opened 2 websites with Yahoo Store. From the beginning, there are problems with their templates. I could not modify the home page banners. The products were irregularly displayed. The DNS settings could not be modified. I called their customer service department to get supports. Every time, I had to stay online for 20~30 minutes to get connected. I even emailed their customer supports. They promised to respond within 48 hrs. But they did not respond and I had to call again.
My websites could not be launched because of the problems. They said they were aware of the situation. They have problems with their templates. Their engineers reviewed the cases. After 3 weeks of no solution, I decided to move to other platform. I lost time and labor to design and upload the products. The efforts were in vain. I demanded for the partial refund for the remaining dates for the monthly plan I paid. They said they have no refund policy for monthly plan. They got paid and could not provide what they supposed to. I think it is very unfair for not refunding. They should charge for their service. If they could not provide service, they should refund. At least the remaining days after cancellation of the plans.

I went to put on my make-up and found my favorite blush empty. I pulled out my phone, Googled my blush: Revlon cream blush rosy glow and found that Walmart was out of stock, but I found the Yahoo Shopping ad which said "pack of 2". The price was $15.99. I pressed fulfillment by Amazon, clicked on add to cart and ordered 3 sets. Happy me I found my blush and for a good price. That was a lie - there was no set delivered. I received 1 for each blush ordered. Do I not understand the wording "set of 2" or am I just a stupid customer that will put up with false advertising? I emailed the company. We exchanged numerous emails with their denial of my claim until I sent a copy of the ad.. Their response - silence... I can email the ad to you with not only the words - set of 2 but also a pic of 2 cream blushes. Thanks for your help.

I purchase a few music resources from 1 Stop Clarinet and Sax Shop on 13th May 2013. I have bought items from this website prior to this and have had no problem with this company. Shipping would usually take a few months. Below is the list of item purchased from the company which I did not receive.
I emailed the company on 1stopinfo@usa.com in October 2013 twice and have received no reply. I find that strange as I would usually get a response from this email address. I initially started purchasing from them after reading that they have the Yahoo! Buyer Protection Program. This company still exist and is active as I have noticed changes and updates on their website.
Since I didn't receive any response from 1stop, I have contacted Yahoo Account Services on 17th November 2013. I received a response from Denisse ** and then later from John asking me to supply additional information and full details about my experience for Yahoo to investigate. I had to send body of my email response with the company and full internet headers of the original messages. Yahoo included in their email that they will assume that the issue has been resolved if I don't get back to them within 72 hours. I had gotten back to Yahoo within 24 hours of receiving this email and have not heard from Yahoo since supplying all my information in the format which they wanted.
As a polite reminder, I attached yahoo's BUYERS PROTECTION PROGRAM which promises shopper protection which says, "Increase Your Shopping Confidence Through the Yahoo! Buyer Protection Program, every Yahoo! shopper is protected free of charge for the full value of any item purchased from Yahoo! Shopping merchants, up to $750." It has already been about 3-4 years now and I have still not heard from Yahoo. I just went back to check on 1stopclarinetshop and Yahoo has taken them off their website. I am unhappy with how Yahoo has handled this situation with me and will still be waiting for my full refund of my purchase.

Order number ** from The New MagazineCity.com. Paid $16 by Visa on April 22, 2014. Publisher was to ship magazine Hawaii 4564-6 (6 issues). Wrote Magazine City a few months ago but no response. Have called their contact phone number but no answer, believe phone disconnected. Called Hawaii magazine but was told no money/order placed with them. Please try to help me. Looks like mail fraud on computer to me. Thanks.
How do I know I can trust these reviews about Yahoo Shopping?
673,068 reviews on ConsumerAffairs are verified.
We require contact information to ensure our reviewers are real.
We use intelligent software that helps us maintain the integrity of reviews.
Our moderators read all reviews to verify quality and helpfulness.
For more information about reviews on ConsumerAffairs.com please visit our FAQ.

I am having a problem (for the second time) with a company called Amazonia Strings LLC. They use Yahoo Store for their online business. The company does not respond to emails and their phone number goes immediately to a full voicemail, so it is impossible to leave a message. Since I am unable to contact Amazonia Strings, I have been trying to contact Yahoo Store. This too has proved impossible as they seem to have no system for dealing with customer complaints.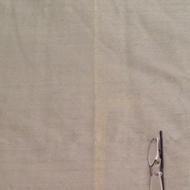 I ordered a sage green Silk Dupioni comforter from HandKraftz and the first one came with a large yellow square shaped (bleached out) defect on it. I returned it and was told how sorry they were, how this never has happened and how each product is thoroughly inspected before being shipped out. I received the replacement and (my mistake) did not open it before I gift wrapped it because of their guarantee stated above. I believed them and was confident the second product would no doubt be without defect. Later when my fiance opened the package, he called me to let me know there was a yellow (bleached by the sun?) line that went all the way down along the seam plus one wider spot.
This comforter cover is so obviously damaged that it is not worthy of having on a bed. I paid $252 for it and expected a quality product. I have tried so hard to communicate with HandKraftz about this matter and they will not let me exchange it again. They are saying because it was past the 15 day window. I have let them know that I did not pay for a defective product and that I am not asking for a refund but for the product I paid for in the condition they advertised. I have filed a complaint with the FTC and am trying to let Yahoo know they should not put their name on this company web site.

I ordered a child's personalized backpack for a baby gift. I contacted by email (there is no phone # to contact) on 10/7 once item had not arrived. This email was ignored. I sent another email a few days later claiming scam, and seller Sarah **, owner, contacted me a week later assuring me it was legit and had a bogus story about moving locations and everything being a mess. She promised to have it in my hands by the following Monday. Of course, this didn't happen. Frequent emails sent from me since then have all been ignored. She now has a weirdo message on her home page stating, "We are currently processing a large volume of orders. There is a possibility that you may experience slightly longer processing times with your items. We are working hard to get all orders sent out in a timely manner! Customer Satisfaction is our number one priority. Please feel free to contact us any time at **@yahoo.com with questions or concerns. Thank you for your support!" Five months later, she still has my money. What a liar and a thief. Do not order from this business.

They never shipped my order. They gave me a tracking number, that for 10 days, just said label printed, no info. I sent them 4 emails, and didn't get a response! This is what makes buying on the internet a bad experience. I thought Yahoo Stores would mean they were reputable. I was wrong, and would never buy from a Yahoo Store again. Never buy from Yahoo Store. Yahoo Store means disreputable and unprofessional. I will make sure I tell everyone I know, and anytime I get a chance to post this info, I will. Good luck! I have Visa to protect my purchase.

On 7/24/01, I ordered several items from Legend Gift Shop's Yahoo Store totalling $234.50 + $18 USPS Shipping
07/24/01 - Credit card account charged immediately 08/11/01 - Sent e-mail asking for status
08/15/01 - Received e-mail that order will ship in 4-7 days
08/18/01 - Received an e-mail that one item for $56 will be credited back to account since it is no longer available. The Rest will ship "by Friday," meaning 08/24/01.
08/29/01 - Received order with one item missing. Item was ordered at a quantity of 2, they only sent 1. Also, the $56 credit was not processed. Sent an e-mail asking for resolution.
08/31/01 - Called and talked to a lady who didn't sound like she knew what was going on except that I had sent e-mails. She told me that they "couldn't get another one." I explained to her that there was one item that was out of stock and I was informed about it, but I was missing another item. She replied, "OK, we got some of those literally hanging around. We'll take care of it."
09/01/01 - Sent explicit e-mail in HTML with pictures that makes it perfectly clear what they need to do to fix my order.
09/24/01 - Nothing yet. Sent another e-mail.
09/25/01 - Sent another e-mail.
09/27/01 - Left VM message at 1-800-953-4363
10/01/01 - Sent another e-mail 10/05/01 - Left another VM
10/10/01 - Sent another e-mail 10/15/01 - Gave them an "awful" Yahoo Store rating with comments.
10/21/01 - Put in for a catalog request and comments to please take care of my order.
10/22/01 - The credit for $56 and missing item for my order for $30 was never taken care of. 10/26/01 - Assume store employees and operators have vanished or are deliberately ignoring. 11/06/01 - Attempting to dispute charge with credit card company, since it is over 60 days, will have to prepare detailed documentation for disputing charge, no guarantee that charge will be removed as it is past 60 days.
As of now, I've lost $86 as my billing dispute has not been resolved. This has also taken up a lot of my time.

On 25 June 2001, I enquired First Choice Software by CSL about the contents of the software I was interested in. On 26 June 01, I received a reply from a Jeff Erickson to my inquiry. On 26 June 01, I purchased the English Resource Center Super Tutor CD set for $46.83 from First Choice Software by CSL, Inc through their Yahoo website. On the same day, I received confirmation of my order by e-mail with an order number and that it would be shipped via UPS Ground Commercial. No UPS tracking number was provided. The purchase was made with a mastercard debit card.
A week later, I attempted to contact CSL by phone using their two toll free number and one commercial number. Each time I called I got their answering machine where I left messages. I attempted calls on 3 July, 7 July, 10 July, and 11 July to no avail. I sent two e-mail inquires on 3 July 01 and 11 July 01 that were nevered answered. To date, I have not received my merchandise nor any status of my order.
I am out $46.83 and have nothing to show for it. The educational software was for my childred to prepare them for the upcoming school year.
Legend Gift Shop
Yahoo Shopping Company Profile
Company Name:

Yahoo Shopping

Website:

https://shopping.yahoo.com/