Compare Website Builder Reviews
In the digital age, both businesses and individuals can benefit from having their own website. Website builders help those who aren't technically inclined. Website builders can:
Create a website using unique computer coding
Create a website using templates
Manage the content on an existing website
Revamp the design of an existing website
Top 8 Best Rated Website Builders

Sitelio
Read 5 Reviews

Featuring more than 10,000 themes, Sitelio offers tools so customers can easily design, publish and promote personal and professional websites. The company offers an integrated analytics tool to help ensure sites are successful.

Squarespace
Read 10 Reviews

Squarespace provides businesses and individuals the technology to easily design and host their own blogs, websites, e-commerce stores and more. The company has more than one million paying customers.

Wix
Read 45 Reviews

Founded in 2006, Wix offers customers the technology to easily design their own responsive and mobile-friendly websites. The company provides simple one-page templates, reliable hosting and custom domain names.

WebsiteBuilder.com
Read Expert Review
Be the first one to rate this company

WebsiteBuilder.com offers customers more than 10,000 customizable website design templates. They also provide reliable hosting solutions, custom domains and an image library to help customers fill out their sites.

WebStarts.com
Read Expert Review
Be the first one to rate this company

WebStarts.com is a free website builder that offers customers the ability to add custom audio, video, forms, slideshows, widgets and more. The website builder offers customizable domans and tools to aid in SEO optimization.

Name.com
Read Expert Review
Be the first one to rate this company

Name.com was founded in 2003 and offers web hosting, email, website building, premium domain names and SSL certificates. The company is headquartered in Denver, CO, and has around-the-clock, dedicated support staff.

One.com
Read Expert Review
Be the first one to rate this company

At One.com, customers can find domains, hosting and email, as well as site-building technology, WordPress help, email accounts, information transfer and more. The company offers four distinct packages to meet different web needs.

Sitey
Read Expert Review
Be the first one to rate this company

Sitey is a free website building tool that helps customers build websites that can be optimized for mobile devices. In addition to providing Google Analytics, they also offer e-commerce solutions, social integration and more.
Thank you, you have successfully subscribed to our newsletter!
Enjoy reading our tips and recommendations.
Unsubscribe easily whenever you want

ConsumerAffairs
Research Team
View Profile
The ConsumerAffairs Research Team believes everyone deserves to make smart decisions. We aim to provide readers with the most up-to-date information available about today's consumer products and services.
What features matter most in a website builder?
Prices
The price of website builders can vary significantly depending on the services and features offered. Consumers should compare several options to get fair prices.
Memberships: Many companies charge monthly membership fees that typically range from $10 to $100 depending on the services needed.
Annual memberships: It's often possible to save money by paying an annual rather than monthly membership.
One-time services: Services that are used only once tend usually require a single payment.
Templates and themes
Using templates and themes to design websites can make the process easier and faster. There are a lot of things to consider before determining the quality of a design, though.
Images: The option to insert images helps make pages more unique.
Overall design: The best designs are aesthetically appealing on a range of devices. Also, make sure that the template can be mobile compatible.
Customization: The opportunity to customize templates makes them more dynamic and unique.
E-commerce tools
Selling products and services online requires e-commerce tools. Not all website builders provide this option.
Payment processing: Accepting online payments requires a payment-processing tool such as those developed by PayPal, Skrill, Google Wallet and Payoneer.
Stock management: Stock management tools can help businesses know how much of each item they have in stock.
Conversion tools: With conversion tools, website managers can determine how many visitors are converted into actual buyers.
Custom code
Custom code can give websites more functionality that matches the developer's specific needs.
Code injection: By injecting unique code into existing templates, developers can alter designs to make websites more dynamic. Common uses of code include managing data on servers and eliciting feedback from visitors.
Code creation: Some website builders provide custom code creation for a fee. Code is often written in languages such as C++, Perl, PHP and Java.
Code editing: Code editing tools let developers make subtle changes to improve website functionality and meet the unique needs of each client.
Design services
There are different design aspects that affect website building.
Full custom design: Some people without any website design experience may want to hire a professional to create a fully custom design.
Logo design: Having an attractive logo is often a good way to improve a site's branding.
Content design: Design services may focus on improving the appearance and usefulness of specific pieces of content.
Hosting
All websites need hosts that make their designs and information available via the Internet. There are currently a few popular hosting options to know about.
Cloud hosting: This is a low-cost option that keeps websites in the cloud.
Dedicated hosting: With dedicated hosting, only one website is kept on a server to improve security and efficiency.
Shared hosting: Shared hosting is similar to dedicated hosting, but it lowers the cost by creating virtual partitions on the server so multiple clients can use it.
Types of website builders
Content management systems
Content management systems (CMS) make it easy for developers to organize content such as blog posts, videos and images. They may also offer analytics tools that help determine which content options are most useful.
Hosting
All websites need hosting services. Most online website builders also provide hosting services that make it easy for beginners to start their own sites.
Design tools
Design tools make it possible for website developers to alter images and text placement so they are more attractive to readers.
Domain registration
Website builders that offer domain registration services can give you access to custom website names. This is often seen as an important step for improving search engine optimization and branding.
Who uses website builders?
Businesses
Many website builders offer e-commerce and marketing tools that can help businesses attract new customers and improve the online shopping experience. Some of these tools are appropriate for businesses of all sizes, including home-based operations and international sellers.
Bloggers
Because blogging does not require large amounts of storage, individuals can often find low-cost and free ways to share their writing. There are also paid options for people who plan to make money from blogging.
Individuals
Individuals can use website builders to share their passions with the world. Many website builders are intuitive enough that these users do not even need to learn about Web development or coding to make dynamic websites.
Tech enthusiasts
Internet technology is flexible enough that tech enthusiasts can often experiment with it while learning about new concepts. Aspiring Web developers, for instance, may want to use website builders and hosting options to test unique code.
Marketing professionals
Building attractive websites with diverse functionality has become a standard for marketing professionals trying to help their clients reach wider audiences. Marketing professionals are particularly attracted to website builders that offer SEO tools and social mediation integration.
Website builder expert reviews

1and1 is a Web host provider and website builder that has been in business since 2003. Although it is based in the U.S., its products are available in nearly a dozen countries.
Read More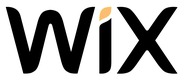 Wix is a Tel Aviv-based company that was founded in 2006. More than 77 million people rely on its cloud-based Web development platforms and tools.
Read More

Squarespace is a New York City-based company with offices in nearly 200 countries. Started in 2004, it currently has more than 500 employees working all over the world.
Read More

WebsiteBuilder.com is a company that makes it easy for novice website developers to get started without spending much money. The business was launched in 2014.
Mobile optimization: Every template included in the company's library has been optimized for viewing on mobile devices as well as larger screens.
Image library: WebsiteBuilder.com has hundreds of images that members can add to their websites for free.
SEO tools: Getting a new website noticed isn't always easy, so WebsiteBuilder.com includes a number of tools that can help index sites and link to social media pages.
Diverse plans: Members can choose between four plans that have been designed to match the needs of personal, business and e-commerce websites.
Custom domains: Members can register custom domain names that make their websites more attractive to search engines and easier for visitors to remember.
Best for: Those who want access to site-building tools and e-commerce companies that like simple interfaces.

Web.com is a Jacksonville-based Web service company that focuses on meeting the needs of businesses. The company was founded in 1997 and has about 3.3 million subscribers.
Read More

Sitelio is a relatively new company with only a couple years of experience. Despite this, it has gotten attention as an exceptional website design tool that also offers domain registration and hosting services.
Read More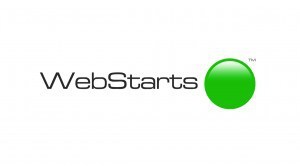 WebStarts.com is a freemium website builder that provides basic services free of charge. Clients who want to access additional features can choose from several membership options.
Design templates: WebStarts.com has a library that includes design templates that fit into dozens of categories. Some popular templates are focused on hobbies, animals, religion and security.
E-commerce tools: E-commerce tools offered by WebStarts.com make it possible to accept online payments, boost traffic and reach potential customers on social networking platforms.
Custom forms: The WebStarts.com website builder makes it easy for you to create custom forms so you can collect information from visitors.
Embedded files: Embedded files, such as music and video, can make websites more dynamic and entertaining without giving visitors the ability to copy content.
SEO Wizard: The SEO Wizard from WebStarts.com is designed to help website developers get higher rankings with search engines like Google, Yahoo! and MSN.
Best for: Individuals starting their first websites, businesses taking advantage of e-commerce opportunities and bloggers looking to expand.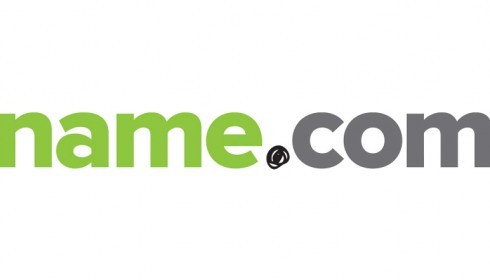 Name.com is a Denver-based business that was founded in 2003. It is currently owned by parent company Rightside Group. Name.com contributes to several non-profit organizations including the Electronic Frontier Foundation and Susan G. Komen.
Seamless integration: Name.com's website builder uses widgets to seamlessly integrate social media activities with client sites. This potentially creates useful opportunities for branding and marketing.
Design templates: Clients have access to over 40 design templates that were specially created to look good on all screen sizes.
Design tools: The website builder comes with simple tools that make it possible to crop, enhance and add effects to images.
Free trial: All membership options come with a 14-day free trial so new members can decide whether they want to continue using Name.com's services.
Membership options: Name.com offers three membership options to fit the budgets and feature needs of every client.
Best for: People building personal websites, website developers looking for hosting options and businesses wanting to offer online buying tools.

One.com is a Danish company that was started in 2002. Today, it provides a range of domain name registration and hosting services to clients all over the world.
Website builder: The website builder from One.com makes it possible for clients to customize templates so they can easily make unique pages.
SSL encryption: SSL encryption helps protect information shared between websites and visitors. This is an important feature for any e-commerce company to use.
Analytics tools: Analytics tools from One.com offer insight into how websites can match the needs and interests of visitors better.
Custom code: Web developers who have experience writing custom code in PHP and MySQL can inject their creations into existing templates to make their websites more functional.
Customer support: One.com provides 24/7 live chat support to make sure clients all over the world have access to the services they need.
Best for: Companies trying to reach a multinational audience, e-commerce businesses and individuals who want a robust design platform.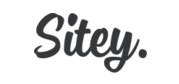 Sitey is an online website construction program that allows businesses and individuals to create their own professional looking website. Companies can choose from a variety of templates and use drag-and-drop tools to create a unique site.
Free accounts: Businesses can create a five-page website for free, including 50 MB of storage.
E-commerce options: The company offers several e-commerce accounts for access to site-building tools that include SEO help and the ability to take payments online.
Add custom domains: Sitey lets customers add their existing domain and use the account tools to modify it.
Google-friendly: Easily add Google-friendly keywords to your website as you build so that your pages are easier for your audience to find.
Mobile optimization: Every Sitey website is already optimized for mobile browsing across various devices.
Best for: Sitey is best for individuals or small-to-medium businesses that need to keep customers updated.
Disclaimer
Information in this guide is general in nature and is intended for informational purposes only; it is not legal, health, investment or tax advice. ConsumerAffairs.com makes no representation as to the accuracy of the information provided and assumes no liability for any damages or loss arising from its use.