Private Cloud Hosting Providers
Compare Reviews for Private Cloud Hosting Providers
Data stored in the cloud, meaning on hard drives users can access remotely, is more vulnerable to hackers than any other type of information. To protect their files and their customers' privacy, many companies are turning to private cloud hosting services.
Private cloud hosting companies provide a cloud infrastructure and control its operations and security, reducing their clients' need for an in-house IT team. Private networks' computers and drives can be dedicated to a single company or shared between select companies and offer different levels of IT support.
Top 10 Most Reviewed Private Cloud Hosting Providers

Read 16 Reviews

Companies use Rackspace for fully managed, dedicated servers, as well as cloud solutions. They employ more than 3,000 cloud engineers, and offer companies mixable hybrid cloud options for their ideal environment.

Read 9 Reviews

ServerPronto has been providing dedicated server hosting to businesses for more than 15 years. The company offers customers round-the-clock customer support, 24/7 hardware replacement and no contract, month-to-month billing.

Read 9 Reviews

Liquid Web offers a variety of managed hosting solutions, including WordPress hosting. The company was founded more than 15 years ago, and provides 24/7 customer support via representatives at the company's data centers.

Read 5 Reviews

Created for businesses large and small, Hostway helps companies create and manage their company websites. The provider was founded in 1998, and it offers cloud hosting, email and managed hosting.

Read Expert Review
Be the first one to rate this company

UnitedLayer is a hybrid hosting company that provides enterprise-grade cloud and co-location solutions. Headquartered in San Francisco, the company specializes in disaster recovery and provides round-the-clock support.

Read Expert Review
Be the first one to rate this company

INetU was founded in 1997 to provide a range of hosting services. The company offers customers solutions for public and private clouds, Amazon web services, dedicated servers and customizable hybrid cloud environments.

Read Expert Review
Be the first one to rate this company

LeaseWeb is an international Infrastructure-as-a-Service company that offers a range of hosting options, from public cloud solutions to dedicated hosting. They let customers upgrade and change hosting options on-demand.

Read Expert Review
Be the first one to rate this company

In 2006, SingleHop became well-known for automating the delivery of customized infrastructure experiences. Customers can turn to SingleHop for private cloud solutions, fully managed servers, co-location and more.

Read Expert Review
Be the first one to rate this company

PEER 1 Hosting is known for providing large companies with hosting solutions, such as its On Demand Cloud Platform. They also provide a selection of managed services, including storage and backup, data recovery and more.

Read Expert Review
Be the first one to rate this company

Dedicated to serving a range of companies, from startups to enterprises, iWeb has been offering scalable hosting solutions since 1996. The company works with businesses in more than 150 countries around the world.
Thank you, you have successfully subscribed to our newsletter!
Enjoy reading our tips and recommendations.
Unsubscribe easily whenever you want

ConsumerAffairs
Research Team
The ConsumerAffairs Research Team believes everyone deserves to make smart decisions. We aim to provide readers with the most up-to-date information available about today's consumer products and services.
What features matter most?
Cost
One of the top considerations for anyone looking to move their data and services to the cloud is the cost. Private cloud costs can be packaged together in a fee or can be based on specific services.
Physical servers and VMware: This cost depends on the number of physical servers needed, and generally a price break is given for quantity.
Management costs: There are fees involved for cloud systems that are managed by the hosting company. Some systems can be managed by the customer.
Bandwidth costs: These costs are based on gigabytes served and the particular network used.
Load balancers: These are the costs for redundancy and assurance against downtime.
Other: There are dozens of add-ons available, such as database and other software, that incur cost, as well as varying management plans and additional security features.
Security
Private cloud services offer increased security compared to public cloud services. With so many options, customers must consider the sensitivity of their data when balancing access and security policies.
Intrusion detection: This service monitors the network for policy violations and malicious behavior.
Denial of service mitigation: Providers use continuously updated tools to monitor networks for malicious attempts to interrupt access to the network.
Scrubbing services: Scrubbing services analyze network data and automatically remove malicious traffic.
Performance
The performance of the private cloud network as a whole is an important consideration. A private cloud based on a weak network infrastructure will experience downtimes or delays.
Uptime: Private cloud hosting companies should have close to 100% uptime.
Bandwidth: Viewing the stats on bandwidth can indicate whether or not a private cloud will run into congestion issues.
Server/databases: The speed and performance of the underlying hardware will contribute to determining the performance of the private cloud.
Features
A basic private cloud can be enhanced with varying levels of resources, security enhancements and abilities to keep the network running smoothly and efficiently.
Dedicated or virtual: Private clouds can be dedicated, using single-tenant hardware nodes, or virtual, using a shared pool.
Privacy and security options: Private clouds provide higher levels of privacy and security compared to public clouds and come in many variations.
Cloud bursting: This feature allows some tasks and/or data to be moved to the public cloud temporarily in order to meet spikes in demand.
Control
Having the ability to control resources in a private cloud network can make a difference in performance. Customers with control do not have to wait for a hosting company's support team to perform certain tasks.
Resource control: This includes the ability to create, destroy and manage VMs and the allocation of software resources.
Move between public/private cloud: Having control to move data to/from the public cloud allows for greater control during peak load situations.
Create private cloud network: Connect or disconnect networks as needed to manage business activities.
Management
Depending on the customer's expertise and willingness to manage a private cloud, there are differing service levels available.
Fully managed: In a managed private cloud scenario, the hosting company handles the care and management of the hardware infrastructure, web server and some support for third-party software.
Partially managed: In this scenario, the hosting company manages the server's infrastructure and the hardware, while the customer handles other software management tasks.
Self-Managed: For customers with expertise in administration and management of cloud server environments, a self-managed option gives complete control, beyond the infrastructure.
What are different types of private clouds?
On-premises
One option for a private cloud is to use hardware already on-premises. A private cloud services company will then manage the cloud on the customer's servers.
Multi-tenant (shared)
This type of private cloud is hosted at the service company's data center. Servers are shared between multiple clients, and resources are controlled by the service company.
Dedicated
A dedicated private cloud offers the highest level of security and privacy in the world of cloud computing. In this scenario, resources are dedicated to only one client.
Small businesses
Companies without robust IT departments can create a virtual data center using the private cloud.
Distributed businesses
National or global companies with resources spread out across large geographic areas can use a private cloud to easily collaborate and share data and resources.
Compliance restricted businesses
Some businesses are required to meet certain compliance standards, such as HIPAA in the health care industry, and need the tight privacy controls provided by a private cloud.
Businesses with sensitive data
A private cloud offers businesses with sensitive data all the benefits of cloud computing with the addition of extra privacy and security.

UnitedLayer is headquartered in San Francisco and has been in the hosting business for 13 years. The company operates five North American data centers.
Fully dedicated: A UnitedLayer private cloud provides dedicated hardware and does not share instances or workloads among customers.
100% uptime: The UnitedLayer private cloud SLA (service level agreement) guarantees the system is always up. This is accomplished through the use of fully redundant load balancers and firewalls.
State-of-the-art security: The latest techniques are used to proactively ensure security including an intrusion detection system, denial of service mitigation and scrubbing services.
Proactive reporting: The UnitedLayer team proactively provides vulnerability scanning and reporting allowing consumers to gauge their level of vulnerability.
Compliance oriented: UnitedLayer is SSAE-16 certified and its infrastructure is regularly audited for customers requiring PCI or HIPAA compliance.
Best for: Small businesses and those with tough compliance restrictions on data.

Rackspace is a global IT provider with over 3,000 employees and hundreds of thousands of customers worldwide. Its data centers are scattered throughout North America.

ServerPronto has been providing hosting services since January 1999. The company owns and operates its own network based in the U.S.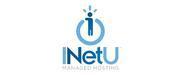 INetU began in 1997 and is now part of the larger ViaWest, an IT solutions provider. The company leads the industry in NPS score, an industry-recognized standard for measuring customer satisfaction.
Consultative design: INetU designs private cloud solutions using a customer-centric approach. A free downloadable brief is offered on the website that outlines this approach.
Worry free onboarding: The program offers a team, including a Chief Hosting Officer and specialized system engineers, to ensure creation of or migration to INetU without disruption of service.
Proactive support: The INetU support team goes beyond recognizing alerts and is able to turn data into analytics, allowing INetU to proactively take action and resolve issues before customers are affected.
Continuous planning: INetU makes a point of meeting with customers to understand their future needs and how these may impact the service.
Learning center: The INetU website hosts a comprehensive learning center. Customers can download white papers, data sheets, checklists, eBooks and infographics. There is also a company blog and a listing of webinars.
Best for: Large corporations will find benefit in INetU's consultative approach to their needs.

LeaseWeb has been a hosting provider since 1997, providing businesses with on-demand, world-class hosting solutions. LeaseWeb is part of the OCOM group, a leading Internet services company.
Control: LeaseWeb private cloud customers choose their hardware and software options and have complete control over resource allocation.
VPN customization: Customers can create their own virtual networks, including the selection of IP addresses, creation of subnets, load balancers and network gateways.
Powerful platform: LeaseWeb is built on a 5.0 Tbps bandwidth capacity network and boasts a 99.9999% core uptime. The company website details the strength and reliability of the platform.
Startups program: LeaseWeb offers financial and technical assistance to new tech-based businesses. Businesses can apply for the program on the website.
Support and knowledge: The LeaseWeb website offers several ways to get help and to learn more, including webinars, a knowledge base and API documentation. In addition, the LeaseWeb blog and the LeaseWeb Labs blog provide current articles and news.
Best for: Small businesses will benefit from LeaseWeb's Startups program.

SingleHop is a hosting company based in Chicago. The company was founded in 2006 and has three data centers, two in the U.S. and one in Europe.
ServiceFirst promise: SingleHop provides a clearly defined approach to its support that includes 24-hour availability, no outsourcing to call centers and best-effort troubleshooting.
Real-time system status: Customers can check the status of the system any time using the real-time system status link. There are also stats and charts for support, data center uptime and network traffic.
Dedicated or virtual: SingleHop provides both dedicated and virtual private cloud hosting, providing customers with a full range of options and levels of control and management.
Disruptive economics: Customers can take advantage of flexible contracts, meaning they only buy the resources and services they need.
Scalability: SingleHop has the ability to create private cloud platforms that are scalable based on business needs. Systems can support enterprise workloads from 5 to 5,000 VMs.
Best for: Small businesses will appreciate the price and large businesses will appreciate the scalability.

Liquid Web is a 15-year-old hosting company. The company is privately held and operates four data centers in the U.S.

PEER 1 entered the hosting market in 1999. Today PEER 1 is part of COGECO, a Canadian media and telecommunications company.
Fast fiber network: PEER 1 lives on a 25,000-mile fiber network infrastructure using four Tier 1 providers. In addition, PEER 1 features a 10 Gbps inner-city backbone.
Monster VMs: PEER 1 has shattered the previous limits on VMs allowing customer to create VMs with 1 TB of storage, up to 64 CPUs and up to 36 Gbps throughput.
VMware experts: An expert team of certified VMware engineers leads the design and deployment process.
Build your solution: This online option allows consumers to select specific options to configure and build a personalized virtual cloud server and get started quickly.
State-of-the-art datacenters: PEER 1 operates 16 datacenters in cities across North America and Europe.
Best for: Businesses with their own IT departments will appreciate PEER 1's network infrastructure.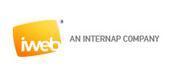 iWeb is a Canadian company that has provided hosting services since 1996. iWeb is part of Internap, a high-performance Internet infrastructure provider. iWeb is a global company and has served customers in over 150 countries.
Microsoft Private Cloud: iWeb private clouds are hosted on the Microsoft Private Cloud. iWeb is a Microsoft Gold Datacenter Partner
Cloud-hosting specialist: The members of the support team at iWeb are cloud-hosting specialists. In addition, support is available in English, French and Spanish.
A green company: iWeb prides itself on its commitment to the environment. Ninety-eight percent of its operations are powered by renewable energy.
Real-time system status: Through the company website, customers can view the system status information. Also, the system status can be followed on Twitter.
iWeb control center: iWeb has created the Control Center tool to manage servers, launch cloud services, request migration and perform other private cloud control functions.
Best for: Small businesses and those that are geographically spread out can take advantage of iWeb.

Amazon Web Services is the cloud computing division of Amazon. It operates from 12 geographic centers located around the globe.
Virtual Private Cloud (VPC): The Amazon private cloud is a section of the Amazon Web Services cloud that is logically isolated for private use.
Customization: Easily configure the private cloud network configuration to provide a secure delineation between public and private data and services.
Hardware virtual private network: Amazon allows customers to easily leverage the cloud and extend capabilities by creating a link between a corporate datacenter and the VPC.
Security features: The Amazon Web Services private cloud has advanced security features such as security groups and network access control lists. These can be used to filter traffic at various levels.
Scalability: Amazon Web Services allows customers to scale resources up or down and to pay only for the resources used.
Best for: Small businesses, large businesses and dispersed corporations can benefit from the platform.

Concerto Cloud Services provides cloud hosting solutions for businesses. The company boasts 99 percent clientele retention and uses a public/private hybrid cloud technology to better meet clients' needs.
Money-back guarantee: Concerto promises 99.99 percent uptime, and if they don't deliver, you get your money back.
High security: Concerto complies with Safe Harbor safety guidelines and uses a range of top programs to protect your data.
Flexible platform: Receive the best in private cloud hosting with the flexibility to connect with public clouds and use public applications.
Cisco certified: Concerto has achieved certification with Cisco Cloud and Managed Services Program, marking its services elite and top-quality.
SaaS company: Software as a Service means that customers can receive the software solutions they need quickly, with essential training included.
Best for: Medium-sized and large companies with intensive data storage and management needs.
Disclaimer
Information in this guide is general in nature and is intended for informational purposes only; it is not legal, health, investment or tax advice. ConsumerAffairs.com makes no representation as to the accuracy of the information provided and assumes no liability for any damages or loss arising from its use.
11 – 12 Most Reviewed Private Cloud Hosting Providers

Read Expert Review
Be the first one to rate this company

Amazon Web Services is a business unit than exists within the larger Amazon.com. The company provides cloud-based solutions to help businesses with hosting, backup, disaster recovery, development and testing, archiving and more.

Read Expert Review
Be the first one to rate this company

Customers use Concerto Cloud Services for private cloud-hosting solutions. The company guarantees its customers a 99.99 percent uptime, and they have several data centers located in the world's most networked business hubs.