Compare Reviews for Best Home Health Care Software
The home health care industry has exploded, and software solutions are racing to keep up. Software companies are providing their health care agency customers with solutions to streamline operations.
To keep abreast of regulatory and guideline changes and improve patient care, home health care agencies are just beginning to take advantage of Internet solutions. Software as a Service (SaaS) and the use of mobile devices for data collection are helping take home health care into the future.
Top 10 Best Rated Home Health Care Software

Brightree
Read 5 Reviews

Brightree has been providing home health care companies with software for more than 10 years. The company develops cloud-based software that serves more than 68,000 users.

HomeTrak
Read 7 Reviews

HomeTrak is a home health care software company that was founded in 2001 by Rick Morey and Alex and Ray Kapteyn. The company is headquartered in San Diego, CA, and it currently serves more than 1,200 customers.

CareVoyant
Read Expert Review
Be the first one to rate this company

CareVoyant is a home health care software company that uses Microsoft technology. The company, located in Schaumburg, IL, specializes in consolidating clinical, financial, point of care and business intelligence functions.

HomeCare Accounting Solutions (HAS)
Read Expert Review
Be the first one to rate this company

Located in Lincroft, NJ, HomeCare Accounting Software is a company that has a clinician-oriented point of care system. The mission of the company is to automate both the back office and clinical field operations.

ContinuLink
Read Expert Review
Be the first one to rate this company

Based in Boca Raton, FL, ContinuLink is the creator of home health care software that has been used by more than 11,000 customers. The company has been in operation since 2002.

Alora Home Health Software
Read Expert Review
Be the first one to rate this company

Alora has created home health care software for hospice care and private duty nursing companies. The company has been providing customers with software solutions since 2005.

HEALTHCAREfirst
Read Expert Review
Be the first one to rate this company

HEALTHCAREfirst was founded in 1992 in order to provide software for home health care companies and hospice care companies. The company provides cloud-based software solutions on a monthly subscription basis.

TherapySync
Read Expert Review
Be the first one to rate this company

TherapySync is a home health care software company that was founded in 2005. The software was initially created to manage the business of the owner's own therapy company.

AxisCare
Read Expert Review
Be the first one to rate this company

Started in 2013, Axis Care is a home health care software company that serves agencies in the United States, Canada, the United Kingdom and Mexico. The software helps companies handle marketing, lead management and billing.

FasterNotes
Read Expert Review
Be the first one to rate this company

FasterNotes is a home health care software company based in Los Angeles, CA. The company has created easy-to-use, minimal, sleek-looking software that is fully accessible from mobile devices.
Thank you, you have successfully subscribed to our newsletter!
Enjoy reading our tips and recommendations.
Unsubscribe easily whenever you want

Shelley Webb
Senior Products Contributing Editor
View Profile
Shelley Webb is a registered nurse, geriatric care manager and freelance writer who concentrates on the subjects of eldercare and health.
What to consider in home health care software
Scheduling and time tracking
Agencies with hundreds of employees - and perhaps high turnover rates - can find immediate benefits with software that can manage schedules.​
GPS location tracking: Keep track of where caregivers are for coordination and reconciliation of the location when notes were taken.
Track mileage and expenses: Tracking of mileage and expenses within the software helps organize and analyze provider expenses and can alert agencies to unusual situations.
Automatic schedule updates and notifications: Communication among caregivers is the most important aspect of health care. Schedules are constantly changing, and software with automatic updates and notifications can help avoid mistakes in scheduling.
Billing and electronic claims
Claims and billing are a time-consuming aspect of any home health care business. Electronically tracking claims and automatically billing providers and payers saves time and reduces costs and errors.​
Automatic tracking: Keep track of all claims and remittances for a quick and easy snapshot of financial data online or using reports.
Generate electronic claims: The software generates claims for private insurers as well as for Medicaid and Medicare. Claims are HIPAA compliant, and the system is paperless.
Collections management: Promptly know when accounts are past due and gain insight into customer financial performance, which can mitigate risk and reduce bad debt.
Point-of-care information
The ability to collect notes and information at the point of care can be critical. Information can be taken at the point of care and synced with the main system later or, with cloud-based programs, data can be entered directly during the visit.​
Simple clinical and progress notes: Providers can focus on patient care with easy-to-use notes. Notes may provide real-time communication with other team members.
Teaching guides: Give caregivers the information and knowledge they need, when they need it, with teaching guides and videos.
Access to care plan, medication interactions and allergy checks: Avoid mistakes with comprehensive patient care information readily available to all parties. Ensure caregivers are alerted to potential issues with drug interaction and allergic reactions.
Human resource tasks
Some agencies have hundreds of employees. Software providing HR tasks can greatly reduce the task of managing employee payroll and benefits.​
Manage employee information: Manage employee contact information as well as tax forms, background checks, credentials and time management.
Payroll functions: Handle time record management, pay rate and paychecks in one interface. Integrate payroll with invoicing for financial reconciliation.
Employee reviews: Keep track of employee reviews for record keeping and performance appraisals.
Client management (CRM)
Relationship management among employees and with clients is important for health care agencies across disciplines. Software can assist with HIPAA compliant messaging, email coordination and scheduling consistent communication.
Coordinate among specialties: Ensure communication across specialties, departments and agencies with integrated HIPAA compliant notes.
Support for volunteer coordination: Some agencies make heavy use of volunteers, requiring relationship management tools for communication and support that differs from those available for employees, like email campaigns.
Reminder notifications: CRM features include reminder notifications that can be used as appointment reminders, educational event reminders or birthday wishes for clients.
Regulatory compliance
Regulatory compliance is a large part of the health care industry. Software can assist agencies with Medicare/Medicaid, HIPAA, Joint Commission and other compliance regulations.
Have confidence during audits: The software should have integrated alerting when compliance issues arise, allowing the agency to address and correct issues to remain compliant.
Ensure use of best practices: Caregivers can stay up-to-date on the latest guidelines and best practices in care.
Keep up on Medicare & Medicaid changes: The software should be automatically updated with changes to Medicare and Medicaid requirements.
Types of home health care software
Web-based software
Web-based software is accessible via an Internet web browser utilizing the SaaS approach and often includes mobile capabilities for use on an iPad, tablet or smartphone. Web-based software is not accessible without an Internet connection.
Installed software
This type of software is installed directly on a caregiver's laptop or other devices. The installation allows access even when there is no Internet connection available. The data from patient visits is then synced with the main agency data at a later time.
Who uses home health care software?
Hospice care agencies
Hospice agencies are organizations typically caring for the chronically or seriously ill patient. The health care setting can be a health center or home-based. Hospice care is aimed at end-of-life support and care for both the patient and their family.
Home care agencies
Home care agencies, or home health agencies, provide nursing and other skilled care, as well as home health aides to sick patients. Home care workers are generally supervised by a physician, nurse or other clinician. Care from various disciplines is coordinated by the agency.
Therapy agencies
Therapy agencies retain health care providers in the fields of physical, rehabilitation and occupational therapy, as well as other forms of therapy. Therapists come to the home of the patient or provide services from a centralized therapy center.
Private duty agencies
Private duty care is a subset of general home health care. Private duty providers can provide nursing services but also aim to provide whatever is necessary including companionship, bill paying, medication reminders and assistance with errands.
Expert reviews for home health care software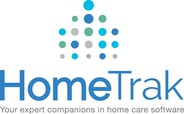 HomeTrak has 1,200 customers in the North America and Europe, and its leadership has over 25 years in the home health care industry. HomeTrak is based in San Diego, California.​
Read More

CareVoyant launched its software in the 1990s and works today to provide integrated health care solutions to streamline the health care work flow.
Integrated hospice solution: EHR along with Hospice Plan of Care and Hospice Items Set are fully integrated with point of care.
Supports varied types of service: CareVoyant can handle the complexity and specific requirements of Private Duty, shift-based and hourly agencies as well as those specializing in geriatric or pediatric services.
Keeps up with evolving regulatory environment: CareVoyant handles OASIS, 485 Plan of Care and provides a library of forms and assessments.
24/7 support: Customers can reach CareVoyant through their online customer portal any time of the day, seven days a week.
Training and educational opportunities: CareVoyant offers continuing education through its webinar training, a video library, PDF case studies and user group support.
Best for: Hospice care agencies, home care agencies and private duty agencies.

HomeCare Accounting Solutions is a small company with fewer than 30 employees. The company is based in Lincroft, New Jersey.​
Drug interaction and medical database: Caregivers can review important drug information to avoid potential adverse reactions. Medical information can also be researched.
Schedule management: HAS allows for proactive management of scheduling as well as integration with payroll, accounts payable and accounts receivable.
Export payroll into ADP: ADP is one of the largest providers of payroll services in the world and HAS allows a customer to easily export payroll data in the ADP format.
Demo available: Customers interested in HomeCare Account Solutions can request additional information and a demo through their website form.
Clinician-centered point of care: A robust reminder and alert system eliminates record inconsistencies and reminds clinicians of best practices and agency standards.
Best for: Agencies looking primarily looking for a back-office streamlining product.

ContinuLink has over 11,000 users at over 500 client sites in North America. ContinuLink is owned by Procura and has its headquarters in Boca Raton, Florida.​
Medicare & Medicaid integration: ContinuLink provides excellent handling of Medicaid, Medicare, private insurers and private pay customers.
Family portal: ContinuLink provides a portal for both caregivers and families, so all concerned parties seamlessly share information.
Excellent customer service: ContinuLink's customer support is extremely attentive and responsive.
Free demonstration by appointment:: Customers can schedule a demo of the software to see if ContinuLink will fit the needs of their organization.
Cloud-based for easy access: ContinuLink works from any computer, smartphone or device with an Internet connect and a web browser. There is no app to download, and the program is available 24/7.
Best for: Hospice care agencies, home care agencies, private duty agencies and therapy agencies.

Founded in 1992, HEALTHCARE first targets Medicare-certified home health and hospice agencies.​
Available as a monthly subscription: Long-term contracts are not required, making the software affordable for small or new agencies.
Educational resources: HEALTHCAREfirst actively engages professionals through conference attendance and presentations as well as educational webinars offered through their website.
Easy-to-use mobile app: The new Android app is easy to use and fully integrated into this cloud-based software. The app requires minimal training and is intuitive for clinical and field providers to navigate.
Multiple lines of customer service: Users can contact HEALTHCAREfirst by phone, email or through their online contact form.
Business analytics: Analyze operations with robust insight into receivables, revenue and patient eligibility.
Best for: Hospice care agencies and home care agencies.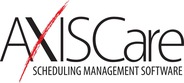 Based in Texas, AxisCare focuses its products on non-medical, private duty home care customers. AxisCare was founded by home care professionals.​
Online training and skills assessment: AxisCare provides online training videos and skills assessments, free of charge. Topics include understanding guidelines and safety procedures.
Unlimited support: Along with unlimited training, AxisCare offers unlimited support to its customers.
Marketing plan and lead management: AxisCare includes tools to manage marketing activities and track leads. The company also provides lead conversion reports.
No cost for additional users: There are no additional charges for adding users or for adding additional offices. As a business grows, this can be a significant cost saving.
Free demo: AxisCare will schedule a free product demonstration for determining if the program is a good fit for your agency.
Best for: Private duty agencies and therapy agencies.

FasterNotes is one of the most respected products in the industry. The company is based in Mountain View, CA.​
Integrated with all mobile devices: Easily access FasterNotes from any Internet-enabled device. FasterNotes is supported on Windows 8 and Mac OS.
Helps manage compliance tasks: FasterNotes helps agencies deal with documentation and tasks related to CMS, ACHC, CHAP and Joint Commission reviews.
Always available customer support: Support from FasterNotes is available 24/7 via phone, chat or email.
No user cap: FasterNotes offers its customers the ability to add unlimited users.
Cloud-based and secure: FasterNotes uses the same high-quality cloud-based servers as major companies such as Amazon. Your data is always accessible with no downtime and is secure.
Best for: Home care agencies and private duty agencies.

TherapySync was developed 10 years ago by the owners of a contract therapy company who were looking for a software solution for their particular industry. It is now the No. 1 contract therapy software on the market.​
Business consulting services: TherapySync, in addition to software, offers business-consulting services. As the owners of a successful therapy company, their passion is to help others succeed.
Notes to PDF: Clinical notes can be downloaded and saved or printed as PDF files.
Easy documentation: TherapySync prides itself on its comprehensive and accurate documentation. This allows customers to find solutions quickly beyond the customer support service.
Work offline: With TherapySync, users can still work even when there is no Internet connection available.
Free demo and support: TheraypSync offers a free online product demo and ongoing and responsive support through their website and 800 number.
Best for: Therapy agencies.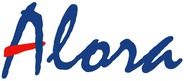 Based in Atlanta, GA, Alora was started in 2005 and now has satellite offices throughout the United States.​
Online and offline access: Alora allows data to be entered in real-time through devices with an Internet connection. In addition, the installed component allows for data entry when offline that can later be synced with the main system.
Responsive customer service: Alora support is responsive and strives to offer solutions for customers and their unique situations.
Multi-lingual website: Alora offers a version of its website in Spanish.
Social media presence: Alora has accounts on multiple social media platforms, making it easy for users to connect with the company.
Robust billing and receivables: Alora handles Medicare, Medicaid, private insurance and private pay.
Best for: Home care agencies and private duty agencies.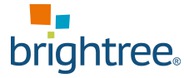 Based in Georgia, Brightree was started by health care industry veterans and now has more than 68,000 users serving over 3,000 post-acute care organizations.
Read More

DeVero, Inc is a Silicon Valley-based software company that makes products for companies working in the healthcare industry. The company was founded in 2007 by a group of partners with experience in the software and healthcare technologies, giving it special insight into the needs of today's medical professionals. Software from DeVero, Inc has intuitive features designed to help therapists, clinicians and other employees learn how to use it with less than one hour of training.
HIPAA compliant: DeVero uses HIPAA-compliant technology that received HITRUST certification from an independent, third-party auditor.
Multi-site consolidation: DeVero's software uses a permissions-based architecture that allows multi-side organizations to consolidate patient records in one place, making access more secure and convenient.
Scalable software: The electronic health record system from DeVero uses cloud technology that can scale with the changing needs of its clients.
Customizable forms: Clients can create custom forms, use Briggs and Med-Pass forms or choose forms available in the DeVero digital library.
Mobile accessibility: DeVero software is designed for accessibility on a wide range of devices, including smartphones, tablets, laptops and desktop computers.
Best for: Doctor's offices, hospitals, therapy groups, clinics and healthcare organizations with multiple locations.
Disclaimer
Information in this guide is general in nature and is intended for informational purposes only; it is not legal, health, investment or tax advice. ConsumerAffairs.com makes no representation as to the accuracy of the information provided and assumes no liability for any damages or loss arising from its use.