Consumer Complaints and Reviews

I admit I'm not very organized. Otherwise I would have noticed I was being billed 10 bucks a month for a service I wasn't using. I used to play GameHouse games all the time, and when I lost interest, I forgot to cancel my subscription. I decided to give them a try again recently, and discovered I was still a paying member. I was very mad. How could they keep billing someone for something they clearly aren't using for over 2 years? Then I thought, "at least I have a couple dozen games I can buy with my credits", since you get a code each month allowing you to download and keep for good any standard game of your choosing. But no! The 24+ game credits my membership paid for are all UNUSABLE EXCEPT FOR 4. They have a new policy stating that all game credits expire after 60 days. Isn't it funny how your credits expire if you don't use them, but not your membership and it's $10 a month fee? No, it's not funny. It's inexcusable.

Repeatedly offered bonus coins but they are not delivered to my account when I try to claim them. They say I am getting them, but I am not as evidenced by me tracking my balances before and after trying to claim their offers. I really think it's a glitch in their system and not a scam, but they are not responsive.

This is an ongoing problem with Gamehouse. They keep double billing me 9.99 twice on the same day. I have contacted them and they say they will fix the problem and give me a refund. I waited 30 days still no refund. Contacted them again they say it can take up to 5 business days for the refund to post. I keep telling them "well it's been 30 day." Then they stop replying to my emails. This is fraud plain and simple, stay away from them.

For the last two weeks their website has been unavailable quite a bit. Since I pay monthly through their gamer plan I'm stuck paying even though access is denied when the site is down. If I'm in a monthly contract, shouldn't there be some sort of adjustment to my bill? No customer service in the best of times but right now no nothing at all... But still they charge my credit card. They won't have long to fix this or I'm out of there. But, on the other side, when they manage to keep it working, I do enjoy the site. I've never bought any of the games. I only rent so I've had no trouble.

Bought Collapse Blast back around 2007 on an old PC I used to have. I have tried to contact Gamehouse multiple times to see if they have a record of my purchase and was hoping to get the game file sent to me again. I paid for it. There was nothing stated that if I bought a new PC that I lost my purchase and am required to purchase it again. They told me they do not show anything in my name. Funny they knew who I was when they took the money from my bank account. Never again Gamehouse!! Thanks for nothing. You may want to keep better records in the future.
How do I know I can trust these reviews about GameHouse?
695,474 reviews on ConsumerAffairs are verified.
We require contact information to ensure our reviewers are real.
We use intelligent software that helps us maintain the integrity of reviews.
Our moderators read all reviews to verify quality and helpfulness.
For more information about reviews on ConsumerAffairs.com please visit our FAQ.

For almost 2 months I have been trying to buy Super TextTwist and have not been able to get it regardless of having sent email requests to Gamehouse for help. One issue is that when I try to login to buy it, I'm told that my ID and Password don't match. I reset my password and then try to login and get the same message. Next, when I click on the link shown when I open the game, it takes me nowhere. Tech support says to paste the address into a browser, so tried that with Chrome, IE and Firefox and still don't get anywhere because of the login problem.

My husband loves Gamehouse's original Super Gamehouse Solitaire game. He plays nothing else on the computer. I don't know when I bought it the first time--many years ago--probably running on a Windows 3 operating system. I do know that the second time I had to purchase it was in 2006 because I have that documentation. We'd gotten a new computer and I could not make the original license code unlock the game. I was told then that their systems had been upgraded systems and they no longer had record of the original purchase so I would have to purchase it again for $19.95. Every time I've had to redownload it (new computer, virus, etc.) I've had trouble. The last time I redownloaded it was in July 2014. In December of 2014, they started charging me 9.99 a month for a "fun pass." When I emailed to ask for a refund, their response was that I must have ordered it because they can't order it for me.
I am mystified as to how I was suddenly subscribed to a "fun pass," but I can assure you it is no fun. I've now been billed for 5 months, though they have agreed to refund the last one. My "damages" are nowhere near those reported on some websites but this is a matter of principle. No matter how much I love my husband, or how much he loves that game, you can rest assured that I will never download this (or any other) Gamehouse Game again. And if you have ANY dealing with them, watch your charge and bank accounts. You may mysteriously subscribe to something!

I bought Chuzzle Deluxe, but it never would load even after I followed their Customer Service advice. After a week of trying, I requested a refund. They said they refunded me, but it hasn't shown up. I've contacted them about the refund several times since the promise of a refund (almost 3 weeks) but now I don't even get an answer! So, they cheated me and I'm angry!

Attempted to purchase a one time fee game. It never worked. Never got a response from tech support and never got a refund. Then got double charged, and now double charge is recurring every month. Have to go to the bank to attempt to dispute the charges. Nightmare!

I signed up for a "free trial" of fun pass. I was charged immediately three times! There is no phone number to call so I tried emailing them. First they said I wasn't charged! When I cut and pasted the charges from my bank statement. They refunded one. Still fighting with them to refund the other 2 charged! Don't use this site!!

Having been a member for many years I am totally disgusted by their behavior and lack of customer service skills is beyond belief. They're an established company supposedly, therefore some kind of standards in their customer service capabilities should be there but unfortunately not. I purchased 1 game after efforts to play a certain game using funpass and funticket. Both of these were activated for free trials. Having emailed back and forth over 2 days and response was hardly much help at all, never mind the time it takes to actually get any kind of response is ridiculous and then when you do it's ifs and buts, waste of time. Having looked into my bank account Sunday evening, I discover GAMEHOUSE has taken not one payment of £16.25, But two lots of £16.25 from my account and ANOTHER PAYMENT TO THEMSELVES FOR £11.00, for 1 single game. Interesting to know is despite my bank confirming this to me last night, GAMEHOUSE DENY TAKING ANYTHING BUT 1 LOT OF £16.25 from my account on their reply to me by email this morning.
Rather rude as I'm sure if my bank can confirm they have taken these payments, I struggle to understand how the hell Gamehouse can blatantly deny that they have COMPANY STANDARDS. WHAT STANDARDS? It shouldn't have happened in the 1st place so to have to PROVE THIS BY SCREENSHOT after emailing them my problem and they still in their reply tell me no they have not taken it. I am fuming at their response, careless and more so like I have nothing better to do than the hassle of sorting this out and I'm lying? This I do not appreciate, I was hoping the response from them would be not so rude and in denial but I do have the screenshot along with bank charges as proof they did take 3 lots of separate monies from my account and certainly be pursuing this after it's returned to my account, simply for their bob attitude towards me. When it's me, it's affected and cost for charges they created also my time consumed over their fluff up, their end trying to resolve this situation they created. I will also be making sure I inform as many people as possible in every way I can, the way Gamehouse think can treat you, and then after deny it... STEER WELL CLEAR OF DODGY ONLINE companies GAMEHOUSE IS NUMBER 1.

I have been making monthly direct payments to GameHouse. I have not used the site for the past year although monthly payments were made. When I logged in last week, my account was empty with no tickets or the games I had purchased in the past. I had no way to stop payment as my payment history was empty. I will have my credit card dispute the payment.

I too have had problems with Gamehouse. 2 years ago I tried to download on my XP PC a game and got another one (not the one I wanted). Today 2nd Oct 2014, I decided to try again, this time on my W8 PC. This time it still didn't load the one I wanted, but a different one loaded to last time. The game wanted was: Big Kahuna Reef 2. Game loaded: (first time) Rollercoaster Tycoon (second time) Amazing Adventures of the Caribbean.
I tried to do this from different platform within the Gamehouse site and kept getting the wrong game loaded. I then tried to download it from Zylom, who must have rerouted me through Gamehouse as the same thing happened and the same game loaded. I then tried to load another game (different one to BKR2) and the same thing again AA of the C. I let the loading complete and ran the game... guess what I was playing... you got it - AA of the C. Gamehouse is now a no go zone for me and all my friends. I will never get games from them ever again.

None of the games I previously owned will play on the new version of windows so all that money spent is down the drain! Only one game actually installed but would not run. None of the other games would even install. I had to uninstall the game. Not happy with gamehouse. They have lost my business!

$400 in games from this site over the years. Unable to play most of my 30 plus games/system crash. They are dismissive. NO refunds. They refused to accept my receipts from their site for purchases as valid. No resolution. Do not use them.

When I purchased games and played the daily free games they stop working or they will freeze. If you buy something it should work; if not there should be a place to report the problem and someone contacts or email you to let you know they had received the message. What happened to customer service?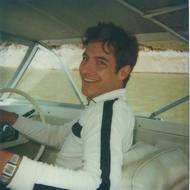 I ordered a game from Gamehouse games and received the game download as was promised after paying with my debit card. After a little while, my computer started having issues and I lost the game twice from my computer. When I tried to reinstall the game after the third time it wouldn't load so I contacted them through their website's help center (they have no phone support). They told me by email that I couldn't reinstall the game more than three times and said that was their policy. However I was unable to find any disclaimer on their site that said any such thing. So I responded again and told them I owned the game since I paid for it and would like a refund. They have never responded back to me and I am out my money.

I don't understand how they can stop children from getting their games. I was told the games would always be able to be downloaded. I have been trying for the past few months to get them back and I can't! I have sent emails, and tried to call. Not Right!!!

Well, when I began with Real Arcade (and even when they switched to GameHouse) 10 yrs ago, I was allowed to re-download my games at anytime, no matter how often. They were mine. I paid for them. In those years, I bought over 30 games. When they switched over to GameHouse, I was still able to re-download any and all. In the past few years, I have had numerous issues with our computers and have had to have them completely rebuilt a couple of times. I have tried and tried to re-download my games on each computer and NOW THEY WILL NOT LET ME!!!!
The cut off is 3 times and you're screwed! I have had more than 3 computers put into the fix it shop in the past few years and all my games were lost. So I needed to re-download my games, but I couldn't! WHAT IS GOING ON?!!! I paid for them. They belong to me! What gives them the right to just take them from me? They screwed up the system so bad not so long ago that my mother's and my games all disappeared. I did get a message to them about that, believe it or not. They finally, after months and months, fixed the problem. Then I tried to re-download them and it cut me off at 3.
They have no phone number in which to contact them. Their internet access is so screwy that it won't even let me log on to the customer support to leave them a message asking why. Therefore I am so flipping angry! That is a lot of money for them to just take from me and my family. I feel they owe me my money back if they are just going to unrighteously steal my games. They use to be such a wonderful company. I don't understand. I wish someone could help. I cannot give a order number because there were too many games to even mention. Obviously they think they are going to force me to sign back up and begin buying my games all over again. Well they have some serious screws loose. Not happening! If anything, they will owe me my money back or they will give me full rights to each and every game I ever bought. That's all I have to say about it. Thank you for your time. P.S. If an attorney wants to contact me, they will have to use my email address. Thanks.

Treasure Hunters was the worst game we've played yet. Was very disappointed. It took us so little time to get through it. We like our Hidden objects games and this one had nothing to it and confusing parts, hard to understand! Even my 10 year old son hated it and he plays every game with me. I've never even thought of giving a review until this one!

I belonged to Gamehouse way back in the mid 90's when they were a really good place to deal with. Games were always virus free and although pricey, were still good. THEN came the big changeover. They shipped all their customer service calls to India. Can you spell 'LOUSY' customer service? If you are lucky enough to get a reply to an email problem, chances are the answer will bear absolutely no resemblance to the question asked. Then back this spring, they shifted all their site around and discontinued a whole slew of games. Guess what? If you are unlucky enough to have purchased any of these games, you have totally lost access to them. They are gone. I lost 48 games that I had bought and paid for, mostly 14.99 to 19.99 each. GONE.
Their excuse is that these games are gone from their servers. This I can prove is a lie. I asked them for the installation files and the activation keys for the games I had purchased (since their new format doesn't give you this). I am still fighting with them over this. I filed a complaint with the Washington State Attorney General's office as well as the Better Business Bureau. Gamehouse is STILL owned by Real Networks - always was. Real Inc has been sued many times over their shady business practices and this is a prime example. Oh and by the way, now they only give you 3 activations to any game you buy, so if you have a problem with your pc, you are SOL.

Game House is the best pay game site on the internet which was formerly Real One Arcade. If you email them they will email you back and call you up to resolve any issues you may have. The best part about Game House is that they stand behind their products since the Windows 98 era. I still can download games that I bought from them 10 years ago. They are the best and the games are 100% virus free.

I was doing something else online and Gamehouse.com came up. Okay so I signed up (I like games), entered my bank information. I was rejected, okay, fine. Today checked my bank account and there is a 1 dollar hold from Gamehouse.com, and I have an account. I have done and gone everywhere on their website to cancel the account, to no avail. I have since checked them out and they are nothing but a SCAM. I have a list of agencies, 17 total, that I will be turning them into. Part list FBI, US Attorney, FL State Attorney, IC# and many more. I have a very good working relationship with my bank and they are also going to contact these scam artists. And at some point, I understand that I will have to deal with Real Player also. Somehow they are connected and Real Player gets your bank info and starts charging monthly fees.

Recently I noticed a recurrent charge on my bank statement of $7 from GameHouse. I looked back at two more months and the charge was there again! Twice. I will be reviewing my bank statements later today to see when these charges started and why. Yes, I have bought a few games from them, but I never signed up for a monthly fee. The games cost a onetime fee, period. And I believe I made that purchase around two years ago, though I could be wrong. That is why I am going through my statements. I do not currently have any GameHouse games, because at one point I noticed that if I bought a game, they forced me to download a "game manager," for some reason that is a complete mystery to the rest of us. I go way back with GameHouse and in those times, you bought a game and that was it. Now, this is the thanks I get for or being a loyal customer and it is a shameful way to exploit new customers.
I believe the "game manager program" is some kind of data collection device and that it feeds the information about your computer usage back to the company, who may even sell it, for all I know. It is true that you cannot play your game if you uninstall the "game manager," but I believe GameHouse set it up that way to force you to have it on your computer. The games played fine before they invented this scam. The really bad part is that there is no mention of this at the time you buy the game, that this other program will also be on your computer. There is no opt out. I used to love GameHouse, but they repaid me with a scam. You do have to wonder when the criminal element took over. These are unfair and fraudulent practices, as well as an invasion of privacy. By the way, I will be sending you this exact report on another company that is doing the exact thing.

2 out of 5 games "are not compatible with my device". Why pay for something I can't use completely?????

After purchasing a $6.99 game, Game House debited my credit card numerous times for a membership that I never obtained or agreed to subscribe to. Game House offered to refund just a small portion and refused to answer my request to provide evidence of my acceptance of the membership.

I have been a member of Gamehouse for over 2 years. I was enjoying the games and a membership FunPass. I paid $21 a month for unlimited gaming. My problem started with the fact that my membership includes the ability to post in the forums. Every time I tried, it had to send a verification email and that email was never received. I complained multiple times. I was told to check my spam filters, etc. But I got all their advertising to that account, never their verification email. I checked all spam and even disabled all filters for a while and tried again. I downloaded another email client and put no filters in place and tried again. Still unable to receive.
I opened a trouble ticket. They said this was happening to many people and they were resolving it. Try again later. I did try again about 6 months later. Still didn't work. I contacted them again and said it still didn't work. They got all my data and promised it would be fixed. That was almost a year ago. I still cannot participate in any of the community part of the site. I still don't get the verification email.
About a year ago they quietly announced platinum games when I signed up for the FunPass. All games were included. Now they changed the wording to all but platinum, which you have to buy. At first there were few of them and plenty I could play for my $21 a month, so it was no big deal. Now they only have old games that don't play well (are not up to the levels of programming new games are) for us FunPass members. If the game looks good, I have to pay for it in addition to my $21 a month for unlimited games. When I signed up and for most of this time, there were always new games coming out (almost daily and sometimes it was daily). Now I am lucky if one game comes out in a week that doesn't have platinum (pay here) on it. There are no games for me to play for my $21 a month now.
Bundled games - one thing that does keep coming out I can play are bundled games. But these bundles are just old games badly written that I could have played a couple of years ago. These aren't new good games but the ones that don't have the new technology. It is like they wrapped a new label around an old product and put them together to make it sound new. If I have unlimited play, I don't want unlimited play on games that have been out for years and are no fun to play. Old games repackaged. They say there is a new game out and have today's date as the date it came out. But when I look at the screenshots, that is not a new game. I played it all the way through months ago. It is like they are hiding the fact this is old stuff and we don't have any new stuff, so we re-posted as if it was new. This is fraudulent and wrong.
In the last 2 weeks I have found almost no games that were not old and out of date to play for my unlimited play. They still have not fixed the issue which allows me to be part of the community and discuss games/issues/ask for help (I have to resort to calling). This was part of my membership I have never gotten any help with though I have called multiple times. No one ever even responded after talking to the person when I called them. This FunPass is worthless and not what I agreed to when I signed up. Today I called and cancelled. I got a confirmation email in reply (see! They can email me. I don't know why they can't send me a confirmation email on the forums). I am saving this email because reading comments on this site has shown me others have cancelled and were repeatedly charged for months later.
I do not know if there is anything I can do legally, so I do not know if asking a lawyer to call is a good idea. I will click on that button just in case.

My ten-year-old son purchased a few games from your site, thinking it was a free membership after free trials as noted. Well, that was a bunch of **. If I knew how much I would end up paying for something that was supposed to be a free membership, I never would have wasted my time. Now after today, 12-21-12, I want my membership cancelled and refunded to me. As the first New Year's resolution you liars should make, why don't you promise not to lie to our innocent children and their families, giving them a chance to enjoy your games once in a while instead of playing games with our heads? Do it or I will sue. The choice is yours. Make the right one or you'll be hearing from me, my lawyer and the many other people you've lied to in the past. Make 2013 your year to resolve from the many lies you've told us.

We never signed up for Gamehouse.com so I am not sure how they ever got hold of our credit card information. When our credit card was completely hacked in August, the fraud department found $19.99 a month was being deducted from our account for Gamehouse. We are 2 busy professionals with no interest ever or time to play games online. So, the thousands of dollars they have taken from us is completely fraudulent. Trying to contact them has been fruitless. Looking at all the complaints here is amazing and they are still in business? They need to reimburse us for every single penny they took, NetFlix too. We dropped the account after their fiasco, and we were still billed for 2 additional accounts set up fraudulently and they didn't question it?

I ordered Comcast internet and was told by the installer that as part of the Comcast service, I was given a 30-day free trial membership. I was told I had 30 days to cancel. Within 10 days, Gamehouse.com had debited $19.99 from my checking account. As I had just paid taxes and other bills, the charge overdrew my checking account. No one at Comcast or Gamepro customer service took any responsibility. I wonder how many people who have signed up for Comcast found out too late that they are being charged for a "free trial period" not based on the day your internet service actually started but rather the day you ordered service either online or by phone. Scam!
GameHouse Company Profile
Company Name:

GameHouse

Website:

http://www.gamehouse.com/