Boex.org
Frankfurt, Germany
Consumer Complaints and Reviews

I ordered through the website of the German footwear. We asked to have more sports shoes. We got a pretty good quality shoes. Some were damaged, but I compare with other orders and realize that things are not so bad. Some of the shoes had no laces.

What others already wrote about Boex, the GM ** and his assistant ** is absolutely true. They are cheating and fooling people! We purchased 500 sacks of grade A shoes and 300 sacks of grade B shoes and paid everything advance. After breaking the seal of the container and opening it in Nairobi we counted only 750 sacks. After opening 50 sack it became clear that only rubbish was packed in. In the warehouse of Boex in the city of Hanau Germany second hand shoes (no sandals and slippers) in good quality were presented as sample of grade A and grade B. Now we know that this warehouse in Donaustrasse 10 is only a fake to fool customers, nothing is eventually selected and packed there. Hundreds of km away, near the border of Poland container seems to got loaded, perhaps it was waste from Polish second hand shoe traders.
What Boex packed into container were mostly broken slipper and sandals, dirty and worn out shoes nobody can wear: All in all waste for which Boex must have paid lots of money if recycled in Germany. Boex, ** found a gold mine in cheating customers by dumping off their hazardous waste mainly in countries like Africa and Asia and getting well paid for that. ** denied any responsibility, they claim they have loaded 800 sacks and properly selected in the A and B Quality which they once presented to us. We connected to the German Embassy in Kenya and reported about Boex, ** and their dirty business. A friendly gentleman from the diplomatic staff who works for the German Criminal Police told us that we can not make a criminal complaint directly at the Embassy but he will help us by showing how to do this in Germany.
We were recommended to form a group of aggrieves because if only a single customer makes a complaint it can easily rejected by the German police because of not being a criminal case but a private case of quality questions only. In case a single person brings ** to civil court in Germany it will be a very costly and difficult way about quality issues only. If many victims form a group we can easily prove that the work of ** is of notorious criminal nature. Please report your story to the German Embassy in Nairobi, keyword BOEX. Please make clear in your writing that your story and your contact details are not confidential but can be used in the public and/or for legal actions. As we know many other individuals and companies in Kenya, Mauritius and elsewhere have been cheated by Boex. We must stop ** going ahead with their dim business!!!

I purchased from Boex.org as a gift for someone this past Christmas. I ordered well in advance since shipping times can be an issue. Well, he has only recently begun to wear the shoes and rarely wears them at all. However, the front stitching was not so good done. Surely there must be some accountability from the seller, right? Of course not. Boex.org makes it very clear that they will only accept returns on really damaged shoes from transportation.. except apparently they take used ones and sell them to others! Under the section for defective merchandise, which this pair very clearly was defective as he has had multiple pairs of this shoe and never had issues, it says they take back defects as long as they are unworn... How would you even know about a non-obvious defect without wearing the shoe to find it? Ridiculous. I have bought a few gifts on this website but now I will do it again.

I just got my container from Boex here in Moz. It's full of rubbish. THEY KILL MY BUSINESS of used shoes reseller. NEVER PAY FROM Boex. Mr. ** and his wife are bad people, liars, cheaters. Now can someone help me to file a case at court? I'm ready to fly to Germany to take them DOWN.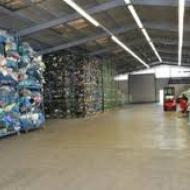 Dear ** of Boex Frankfurt. I just wanted to say thank you very much for your prompt and efficient service. Our Container arrived on the right date in a good condition. Once again, thanks for all your help and professional services. Everything arrived to us and we are trying to sell it quickly now. We will call you again anytime soon for a next order.
How do I know I can trust these reviews about Boex.org?
668,037 reviews on ConsumerAffairs are verified.
We require contact information to ensure our reviewers are real.
We use intelligent software that helps us maintain the integrity of reviews.
Our moderators read all reviews to verify quality and helpfulness.
For more information about reviews on ConsumerAffairs.com please visit our FAQ.

I can underline what others are telling about Boex!!!! Boex in Haunau/Germany (GM Mr. Christian **) Shows second hand shoes of acceptable quality but what they push into container is simply rubbish. Since I was full of doubts I wanted to visit the company before sending away container but suddenly Christian ** wrote that Container was send away already last week though short before of my intended visit. Christian ** and his assistant Ivanova pretended that they are still packing the bales. Now it seems to me that right from the beginning they had fraud and cheating in their mind. This case now goes to German state attorney and court. What I can read from other Statements Christian and Ivanova cheated many other customers worldwide!!!

I've been writing here some other time. And as it looks, we are the only ones who have gone a step further than just complain. It is, no doubt, an expensive and long way to take BOEX to court, but no other. I also fail to understand how this rubbish shoes still can get into Kenya if KEBS is serious with the pre-shipment inspection. No Certificate of conformity, no entry into Kenya! The more people who take BOEX to court, the higher the chances that this man gets stopped. Too bad, I can't give my contact here as it will be deleted. I'll try anyway, ** .


I have ordered 20" container from Muller of Boex in Germany. Before the order I went to Germany to see the shoes and what he showed me was excellent samples. I have paid 18000 Euro in full. On delivery date I have asked my customer to be present but then witnessed broken, torn and that you would never look at. My container arrived in Nairobi on 24/9/2014. I contacted Muller by email and replied me saying that I should send a photos of the defect shoes, when I did that he asked for sample to be sent to Germany. I am now so confused of what to can anyone help. My case is fresh. I have just off loaded the container in Nairobi.

There are so many cases and they are always the same: broken shoes and winter shoes for Africa. The German office of the district attorney in Frankfurt is investigating. And in the civil lawsuit, Boex does argue that the Clients are not qualified for demands and damages. You can contact under ** for further Information.

Same history, this company is not serious. How can you send a winter shoes in Africa? Please what can we do against this killer company?

The small family company "NZANA" from D.R. Congo ordered shoes to Boex in 2012. When the 40' HC container arrived... Inside they just put old, broken, stink, winter shoes for Africa... Boex kills my family. My sister ** and me since then, we are ill... Boex did the same to one Company in Kinshasa... And they continue to sell their bean ** in Africa. Why nobody can stop them? Boex is killing families and business in Africa. Please help us to stop Boex... And pay for all he did to us...

CENI ordered category A shoes from Boex and received completely unsellable shoes. The scenario the same as the other victims, order placed, we made the deposit of Euro 21, 534.50 in order to confirm the order on the 04/11/2013 and order was shipped on the 08/12/2013. We requested SGS Inspection as final destination was Kenya, but nothing was done. We also requested photos of goods loaded but nothing was done also! We had to pay balance of Euro 17,534.50 before we could get the original BL and we did! Upon receipt all the 800 sacks were unsellable ones (torn, with moistures, etc).
When we reverted back to Boex, Mr. ** send an email stating that they loaded correct ones and that they have made internal research which proved that correct shoes were loaded. We have requested the internal report proving same from Boex but our email and phone calls to Mr. ** remain unanswered. As per the above testimonies I am reading on this website, we are not the first one nor will be the last one.... But we should put an end to this malpractice.

I bought a 20ft container of used shoes from Boex in Sept and to my surprise, they were garbage. I need the contact of someone from Ghana or Africa who has had the same experience so that we can take that so called Mueller to court.

I am a German lawyer representing a company which had ordered shoes from Boex. The shoes which then arrived in Ghana were worn out and for a substantial part winter shoes although it was agreed to deliver summer shoes only. We pressed criminal charges against Christian **, the director of Boex, and we have filed a civil lawsuit in court. There will be a hearing in the district court of Frankfurt am Main on the 10th of February. Boex is acting in court like a respectable company pretending that they only deliver used shoes of best quality and they are implying that our client might have replaced the high class goods with rubbish shoes.
It would be very helpful if someone with bad experiences as a customer of Boex would contact me so that we can prove in court that our case is not a singular one. Thank you for your support!

We have come across Fa. BOEX searching for second hand shoes on the web. Nice website, promising good quality shoes from Germany! To make the matter worse, I am a German, living in Kenya, married to a Kenyan, but we (I) trusted in Boex and Christian **. After a short contact through his website, I traveled home, in August, this year, to check out his company. Everything was just perfect, from the appointment right in time, his clean office, nice go down, all in all, best quality shoes as examples. I did the pictures, send to my husband, everything was just as we wanted. Finally, he was very kind, giving me a free transport to the train station and I was impressed.
Back Home in Kenya, we send him the deposit of Euro 20000 for a 40ft container, 800 bags, what he calls grade A and 200 bags of grade B. A few days later, I searched for second hand shoe companies in Germany again and I noticed this LINK! Very scared and confused, we informed him, what customers wrote about Boex and he declared everything as "Internet scam" and that companies in the same trade are spoiling his market. We did not want to lose our deposit and decided to send him the balance of Euro 20000 hoping things would be fine. First shock, shipping documents, written arrival 4 weeks... We received the container after 8 weeks and he still told us different dates, when we could follow the shipping company MRC Mediterranean on the web and search the right arrival time by ourself.
Finally today, after 8 weeks, it arrived and I can't explain what we found! GRADE A was just garbage, winter shoes, boots, house shoes and the rest broken! ONE bag after the other ONE! I could not find a single pair of men shoes, nothing compared to what I saw in his store. At this moment, 2 o'clock in the morning, I am writing this, I can't get sleep not knowing what to do. My husband needed this money for operation in India, to get kidney transplant and now we lost all the money, just remaining with garbage Mr. ** did not want to pay for in Germany. All day he did not take our phone calls, but when it came to payments, he was always available. These are, my fellow German, people who cheated us so much and it must have an End one time. Please listen to all the victims, before us, if you don't want to be listed here.

It is with astonishment to read about this company, after experiencing the same ordeal. Now I condemn myself why I didn't have courage to search for this company before I sent them 100% money for a 20-feet container plus all of that shipment fee all the way to Rwanda, just to find trash. So my friends, this just happened to me in just this last week, August 29th, 2013. I am talking to a lawyer in Frankfurt right now. Remember that they make you sign an agreement, and this states that they can only be sued in Frankfurt. So I am talking to a Group of lawyer over there. We are collecting evidence right now. Boex haven't returned any communication from me, but that's fine to me because usually this is not how you handle a customer's complaint if you are a genuine business person. I would like you guys to write to me directly, so that I can get you in touch with my lawyer, combine forces and stop this guy.
Apparently, Christian ** may not exist. There is Marcus who send emails in the name of Christian **. Whenever he calls you, he is Marcus talking about emails sent in the name of Christian **. I asked him about this, I don't remember what he had to say, as I was too blind to understand. Then there is Kate who will answer all the calls directed to Muller or the so called Marcus, telling you they are never in office. Men of God, we need to stop this. Myself I am determined. I don't need a visa to go to Germany as I am a Canadian resident, and thank God I still have a little to get me there, or get my lawyer go after them. My email is **. Waiting, thank you.

We bought a 20' container of Category A secondhand shoes from BOEX in October 2011. We have gone through the same ordeal narrated in other posts on this issue. Our senior partner is German, thus having a good chance to sue this company in Germany. We are looking for people who have no chance to sue this company and its managing director Mr. Christian ** and are willing to support our case in court. We need all possible evidence to have a strong case. Please contact me.

Thanks be to God , this matter is now in court. If you know very well you will not allow inspection to be done why accept my money ?? then start hiding behind a team of lawyers..
Original Review
I came across this company on the internet when I was in quest of companies that deal with used shoes. It was around June 2013. I mailed my request and it was quickly responded. The shoes were categorized into two (A and B). On the same month, I concluded to purchase category A 20 ft. It was exactly what Kenyan customers wanted. I really placed emphasis that the shoes must be inspected by Bureau Veritas before they come to Kenya. Problem began when Boex told me the container is ready and "heading to the port" and I said, "NO, Bureau Veritas MUST inspect my cargo," but when Bureau Veritas sent the usual RFC, Boex refused to respond completely. I have been calling Boex over a million times only to be told Christian is away or in a meeting or will call you back, etc.
But after reading this story, I feel sad coz I can guess what is next - Garbage... Unfortunately, I had already paid Euro-10,080... Am very sad. Why would a company act like this?? May our God who never sleeps nor slumbers not give these men and women peace and rest. May God show himself strong and mighty. May God lift us his sword and avenge for us. May the cries of so many people who have suffered and hurt not go unpunished. May a curse be on all the staff their sons and daughters and family of this fraudsters. To God Almighty, I plead my case.

I contacted Christian ** in February last year on used shoes. To our horror and surprise, the 1 x 20' sent was nothing but trash. Broken soles and torn shoes. To be honest, I could not get even a single pair for the children. We have furnished Boex and Christian ** with all photos, videos and details. But this man is not willing to accept, instead writing to us that shoes got damaged in transit. How can shoes get torn or broken in a container by itself whilst there is no damage to the container? We made it clear we don't want winter shoes. Even the winter shoes were torn and broken as well.
I think they are a team of gangster including lawyers ripping people off their money. I had to spend extra money to throw this garbage away. I now owe about 23,500 Euros I borrowed for this business. I advise the world to be careful with this company and never deal with them in any way. They are nothing but fraudsters.

I came across this company on the internet when I was in quest of companies that deal with used shoes. It was around February 2012. I mailed my request and it was quickly responded. Around March, I made an appointment and I took a train to Frankfurt, where the company bases. I had the opportunity to set my eyes on a sample. The shoes were categorized into two (A and B). Two month later, I made a trip to Ghana, my homeland, to see what the people over there wanted. I eventually concluded to purchase category A. It was exactly what Ghanaian customers wanted. I really placed emphasis on the type of shoes so when I applied for the product, I stipulated "no winter shoes and high heels."
Let me make the long story short. I had a contract. I signed it and transferred pre-payment plus shipping fee, which was 21,500 EUR. When I was informed that container had landed on sea, I transferred the rest (18,000 EUR). The container arrived in Ghana at Harbour. When the customs officers opened 5 sacks, I could not breathe. It was totally a bunch of garbage. I called them. A woman named Kate told me to open more. I opened more. There were only winter shoes, which cannot be sold in Africa. When I sent them pictures, they made it clear to me that they checked their records and that everything was done accordingly.
It's almost 3 months now and I have not been able to sleep for even 3 hours. My blood pressure is over the limit that I have to take 3 different kinds of drugs. Loss of appetite. I think am the biggest fish caught by Boex's fishing rod. The total amount invested is over 50,000 EUR. 40 feet category A. I have given the case to my lawyer. I hope Christian Muller and his team die without a course. They should be knocked by a car one after another.

Early last year 2011, I purchased used shoes through the Internet from a company called Boex.org in Germany. I was very disappointed when I received the consignment. Much of it consisted of very worn out shoes. It seems this company or rather Mr. Muller, the owner of this company, goes around in waste dumps to collect rubbish and sell it as used shoes on the Internet. I regard this act nothing short of outright stealing. The only reason anyone can write anything good about Boex is when he has been bribed. Boex.org is using Internet to obtain money from people through false claims. Don't be cheated, Boex sells rubbish!

I wish to launch a complaint through your office about a German company called Boex. This company claims to be dealing in selling secondhand shoes. Through its website called www.boex.org, I purchased second hand shoes worth 18400 euros. When I received the consignment, I was shocked to discover that it contained garbage. These are worn out which must have been collected from the garbage site and exported to Africa.
This act cannot be treated as a mere business misunderstanding but a criminal act which Boex using internet has with impudence perpetuated to rob innocent people's hard earned cash under the pretext that it has second hand shoes for sale when in fact it's collected rubbish from the rubbish dump. The Federal Government of Germany should not protect this company by treating this matter as a mere business misunderstanding but a criminal being committed by German company within the Germany soil. The German government has a duty of not only protecting the German people from international criminals like those running Boex company but has also an international obligation of protecting the international community too.
At the moment, this company is being protected by the clause which requires one to sue in the country of origin. It is a big challenge for someone in Africa to pursue such a case. Thanks to the language difficulty and the enormous cost. I am confident that your office will act accordingly to ensue that criminal acts such as the one conducted by Boex are hence forth stopped and the culprits punished accordingly. Acts like the one pursued by Boex do dent the image of the country as people are hesitant to conduct business with a German company. The consignment is still not disposed and more than willing to offer this as proof of the company's act of crookedness.

0n 9th of June, I transferred 9125 euros into Boex account no-141097022 as 50% down payment of total amount of 18250 euros for secondhand shoes, for grade A which I paid. Then the balance was to be paid after 2-6 weeks which was indicated after loading and that never happened because the shipment was not done within that said time by Christian **. When I asked him, he said the shoes will be shipped in the next two weeks. Yes, the 20 ft container was shipped and I sent the balance which was to be paid after shipment was done on the 23rd of August 2010.
When this container came in the port of Mombasa, I got the original bill of lading from **. There was no SGS inspection. When I asked about it, he was rude and that made me suspect something was not right. Why would someone not do that inspection? I had requested him to make sure the inspection is done several times which is a requirement in Kenya for exporters.
Anyway, I paid the required taxes and the container came out. It was brought to Nairobi where I do my business. When we were offloading, I was eager to see the shoes but I waited till the last sack was offloaded. At this time I took one sack and opened it. I almost fainted; I lacked words. I gathered my strength and opened another sack. There was no difference. The shoes were rotten, very very bad shoes you can't even put on or even give to the less fortunate. It will be an insult.
I had to call *** immediately and asked him how and why could he send me such shoes. But I was told they were closed till Monday. Then I took photos of the garbage and emailed them to him and Muller told me to try and sort them or I open all the sacks which I did but there was change. From there, he has been telling me to try and sell the shoes which he knows cannot be sold. I even tried to sell them for 40 euros but nobody is ready to buy them because of the nature; it is totally garbage. In total, I spent 22250 euros inclusive of tax.
What I am asking for is anybody have an idea how I can recover my money from this Muller guy? I am ready with all documents and information. What shock ed me was that I called Silex one time and it was the same person. Ceo of Silex, please, your support will be highly appreciated. if you need more details please contact me.

Boex Silex and Etex is a company based in Germany, with its sale manager named Christian ** on the web site of this company. It is written, leader in used shoes in Europe, don't be fooled by this. It is a company that will sell you trash and you will not be able to even sell a bale of shoes. You will lose all your money that you will invest and they will simply tell you that it is not their problem. So if you are thinking about purchasing shoes I Germany, please don't even consider this company. They have made me lose 25,000 US dollars. Don't be fooled by the way their website is presented.
Company Name:

Boex.org

Website:

http://www.boex.org/