Consumer Complaints and Reviews

I started with Bid Cactus in April of 2013 as someone on Craigslist recommended when I missed their iPhone for Sale. I did get a few things but many others I did not. In June 2013, I paid $157.61 for an iPhone that never came. I kept contacting them and asking. They were nice, answered my emails, answered my phone calls and promised they were backed up. I guess it was all a lie. I don't fall for many scams but they got me good.

Like so many of you have said, I too was looking for an item to purchase on Craigslist: a tablet, notebook, iPad, etc. I found one with all the bells and whistles and new or nearly new. Oh, and the price was right! However, when I contacted the seller, "Diana" she informed me that it had just been sold. She said there's an auction website, which she uses all the time and wins these electronics for just a few dollars! She steered me to BidCactus to win my own electronics. She said she plays daily and usually wins.
The next day, I went out and bought a prepaid debit card in the amount of $200 for the express purpose of winning on BidCactus - like "Diana" did. That was between Dec 2013 and Jan 2014. When I got to the BidCactus website there was nothing to bid on but those stupid bid packs! So I bought some and the Xmas ones came with a bonus. I never received a bonus of any kind. I also paid the s/h on headphones I won. I got nothing! Numerous emails and phone calls to BidCactus produced nothing but one lame excuse after another! Stupid bidders use hundreds and thousands of bids that outvalue the item they're trying to "win!" So not smart.
Out of the blue today I receive an email from BidCactus telling me that Beezid would be happy to honor my bids and stuff and they go on to say what a great company Beezid is. Why on earth would I believe anything coming from those thieves and liars at BidCactus?! They are complicit with certain unscrupulous scum that troll Craigslist steering, and duping unsuspecting, hardworking people out of money!
Because I don't want to be filtered out, I really cannot use the choice words which would best define what I think of BidCactus. But you're adults, you've been similarly ripped off so you know the choice words I mean. I will be contacting the AG and the BBB but what, if anything, can be done about these bait and switch artists operating on Craigslist?! Caveat emptor. But I thought I was. I am very angry!!

Well it apparently has happened with Bid Cactus. Just as we all have suspected, the company was in major trouble for the past 2 years. Received an email today that they are closing the doors to their business and teaming up with Beezid. You can't even log into Bid Cactus anymore, it takes you straight to Beezid. So I assume that I will not receive the $600 in ECards, the iPod, the Bed Bath & Beyond Gift Card, the American Express Gift Card that I had won between September 2013 - October 2013. I KNEW THEY WERE SCREWING AROUND WITH ME EVERY TIME I CONTACTED THEM, be patient my **, they never had any intention of sending me my winnings.

I've also not received a single thing I've won from BidCactus that was not bids... I've spent hundreds of dollars, and because my granddaughter had been so pleased with them about two years ago I didn't think I'd have any problems! My first and only response when I emailed them asking what was going on was to be patient that they have to manually fill each order right now, etc... I've not received any other responses other than the automated response telling me they'd get back to me shortly. Also, when I call their 800 number, I immediately get a voicemail saying that I must call back during business hours, which are 8 AM to 5 PM Eastern time, and I am always calling during business hours. I am about to dispute all charges to BidCactus through my card company including bids because they don't deliver on ANY of the rest of their products, including simple email of ecard information. I don't know what else to do anymore.

Although I have only three items that I have won, it has been approximately three months and I have not received anything but excuses when I email them for an explanation as to why nothing has been received. One of the items should only be an email from the prize supplier but even that has not been received.
How do I know I can trust these reviews about BidCactus.com?
608,728 reviews on ConsumerAffairs are verified.
We require contact information to ensure our reviewers are real.
We use intelligent software that helps us maintain the integrity of reviews.
Our moderators read all reviews to verify quality and helpfulness.
For more information about reviews on ConsumerAffairs.com please visit our FAQ.

The Better Business Bureau has just lowered it's rating on Bidcactus to "F" Types of business that, in BBB experience, are believed to operate in violation of the law or materially misrepresent their products/services. Businesses that fall within this category will always get an F grade. Bidcactus owes me over $2000 in auction wins and unused bids, they have not shipped any of my wins and it's over 3 months now. Bidcactus is not answering their phone or e-mails; But they keep taking people's money even today on their auction site.

Do not play on this site! My boyfriend has not received many items won for well over a year!! He has called them many many times and it's the same excuses. Last couple weeks though, they haven't answered any of his emails or returned any phone calls. People, Do not play on this site! I guarantee you, you will not receive anything! You so called win!!

I also have not received items mostly gift cards from BidCactus as far back as November. I had paid for many items through PAYPAL and have put in claims with them. The items I paid for with charge card I guess are lost. It's amazing to me that they were rated one of the highest returns on your money. What a joke. During the money of January there was only bid packs to buy. I e-mailed them at least 1/2 dozen times. I also complained about Grocery coupons that I won back in November that I was suppose to get a code for through e-mail. That never happened either. There are penny sites out there that are very good about shipping. Blog the penny auction you are considering before signing up instead of after like I did!

I have been a BidCactus customer for about two years. The products and the way the site is run has changed substantially to the point where I am considering leaving the site/no longer doing business with this company. The site used to sell gift cards that were a reasonable value/high USEFUL value (gift cards worth $50 - $200 at times for places worth using them at). I used the site for about six months back in 2012 and didn't do half bad. I left the site in December after they started having significant delays in shipping my orders. It used to be back in the beginning you would win auctions and, like clockwork, they would be shipped the following week and it would take no more than two to three weeks to receive your order in most cases. Near the end of 2012 it got to the point where I won gift cards and it would take them two to three MONTHS to make good on my purchases.
After leaving the site, I returned a year later (left in December 2012 and returned almost exactly a year to the date in December 2013). The site has changed SUBSTANTIALLY. The company is selling bids left and right and gift cards worth maybe $10 - $100 TOPS which now come bundled with yet MORE bids. The price for bids has gone down with their "Free to Bid" auctions but now that they are selling nothing but bids the costs for the actual items they do sell have sky rocketed and the savings have gone down substantially.
As it stands right now (January 18, 2014) I am still waiting for the delivery of items I won as far back as mid-December which is when I returned to the site (I have not received a single item since the time I returned to their site). This goes for both physical items as well as the e-mail gift cards they are now selling that state they will be delivered in five business days. I have received nothing from them at all and my order statuses for every item states that it is still pending. The only items I HAVE received are... bids from the bid packs I purchased through their free to bid auctions as well as the bids that came bundled with the items I won.
Due to the excessive amount of bids that people have, I have seen many cases where two members go at it for an extended period of time and an item ends for MORE than the item is actually worth. It is mainly a contest of "who's got the most bids" around there lately and I am not pleased. I am starting to wonder if the company is slowly going out of business.
If anyone from BidCactus reads this, please reconsider the way you are conducting business as you are starting to have some VERY unsatisfied customers and are starting to lose some long time loyal customers such as myself. As I previously communicated to your customer service division, STOP SELLING SO MANY BIDS LEFT AND RIGHT AND FOCUS ON SELLING BETTER ITEMS SUCH AS THE ONES YOU USED TO SELL A COUPLE OF YEARS AGO!

Why do not us report the seller to craigslist. I got the mail from the seller and searched this website, and as I guessed it is a scam. We have to report the seller so he cannot trap other people.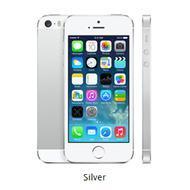 I was also scammed by someone from Craigslist and I can win Iphone 5. They answer only that item is no available. I have emailed Bid Cactus multiple times to ship out item that I won. So I have had issue and am in contact with Better Business Bureau. I want refund what I paid for items, and the bids. Keep away from scam. They are crooks!

I won several gift cards dating back to July. I have not received them. I contacted Kip at BidCactus who promised they would be out in the next shipment. Still not received. They had a pocketful of excuses.... hurricane Sandy, backlog, shipping department is short handed, gift card company is behind in orders. All this is B.S. I wonder if they have the money to buy these cards from the supplier.... just my opinion.

On 12/2/2013 21:19 PST, I filed the claimed disputed the transaction via "PayPal Resolution Center" after I had been very frustrated with BidCactus. I would like to get the full refund for all the purchase I had made at your website, as on their site indicated that "Satisfaction Guarantee", which is totally a lie! I didn't realize what I got myself into. This is the biggest scam. At first, I was looking to purchase the iPad on Craigslist. The seller replied to my response of his post that he just sold it (within 10 minutes after he posted). But he mentioned on his reply that he got such a great deal at BidCactus.com, purchased the iPad in such a dirt cheap price. I quickly checked it out, registered and try with the Free Bid Auction as that was the 1st trap to get the customers hooked.
My purpose was to get iPad, I did give it a try... been watching couple of iPad auctions and try to figure it out, the timing and strategy of how to get it, while I was accumulating the bids with mostly the Free Bid Auctions, so I would have enough bids to compete with those Expert Bidders. I am so regretful and feel so stupid that I believed the Craigslist reply that BidCactus is using as the marketing tool to get those genuine people who are looking to purchase items, who have no idea about this marketing scam. I already called and sent email to Customer service, with no response.
However, PayPal couldn't help me after all. PayPal Resolution Center closed my 29 cases after I kept posting comment on my cases' status, with no single respond from BidCactus customer service at all. It took over 20 days for me to escalate my 29 disputes to Claim Cases! But took PayPal literally 10-15 minutes to investigate and closed those cases. The reason PayPal gave me stated, "After careful consideration", was "It was Virtual Transaction/ Intangible product". Those words are the secret shield that both BidCactus & PayPal are using to fool customers! I could understand why PayPal would rather protect one of their biggest merchant account; GAMBLE with individual money! Very, very disappointing.

I actually won auctions. But only got a couple of the items I won. I did get all the bids I won, but didn't get much else. I wrote them and asked about it and they said there were delays. At that point, it was 8 months. I've been trying to contact them and get resolution for 8 months now. They don't do anything to follow up. Stay away from them.

I was also scammed by someone from Craigslist and I spent close to $1,000.00. I have disputed the charges with my credit card company. I told my credit card company that the website sets an expectation of delivery within 2 weeks and my items were a month late. They said Bid Cactus has 2 billing cycles to respond to the dispute. If they do not respond, I will not be held responsible for any of the charges. I have emailed Bid Cactus multiple times requesting a refund and they have not responded. My heart goes out to everyone who has not yet discovered that this is a scam.

Thank God I searched for reviews of BidCactus before falling for their scam. Just as everyone here described, they post an item to Craigslist for an unbelievably low price. When contacted, the seller states that the item has been sold and gives you the low-down on how they purchased the item on BidCactus. What's embarrassing is that I emailed Diana ** (the name of the supposed Craigslist seller) thanking her for the tip. I suppose my only consolation is that I found this site before parting with my moolah. For those who lost money, at least take consolation in knowing that your review prevented me and others from being duped. Those cactus thorns left no permanent damage!

I too have had all these issues and am in contact with Better Business Bureau. They will refund what I paid for items, but not the bids. The bids are where you pay big bucks. I started a Facebook page called Bidcactus victims and would like to be able to communicate with other people on their status with receiving items. I posted on their website and asked if anybody received items that were shipped and they deleted my post. I posted it a couple of times until they blocked me. They don't want us to talk to each other. They are crooks!

I was looking for a used TV on Craigslist after moving and there was an ad on saying that a brand new 60" TV with asking price for $200. I was so happy and responded to the ad immediately. An email from a girl name Sandra emailed me saying that the TV was sold. This is 6 am PST. I was wondering who could have bought the TV so fast because the AD was posted 30 min before I founded and who would go to buy a TV at 6 am in the morning.
In that email, Sandra said that she got the TV from bidcactus.com and she won lots of them and selling them on craigslist for extra cash. There's a link in the email and I clicked there, it trapped me and asked me to enter the credit card chart more than $100 immediately. Yes, the website seems very interesting and it let you win easily as first timer. I was trapped in with all these winnings and later I found out these trips and stuff I won were so useless when I redeemed them. I also won an IPad, iPhone, Nintendo and 2 Buzz Light year clocks. One was shipped out and the rest were NEVER shipped out. Few weeks later, I contacted the company for my items and they said they never had an UPDATE on shipment. 1 month went by, same reason, 2 months, same reason, 4 months, same reason. Now, it has been more than 6 months, I called them again, customer service was so rude and said NO UPDATE ON shipment. She has Steve sent an email to me and he said the same thing, no update.
How can a company not having any update for more than 6 months for a few items? They can easily go to the store to buy these and shipped out. I spent somewhere around $2000-$3000 on this website and with a bunch of won items that are either useless or never shipped out. I later read online and found out that thousands of people were lured into the website the same way and never got their won items. I just reported to FBI. I will later go to local BBB office to report them as well and I will also ask them to report to the Attorney General. If you are the victim, go to this website and report.

I responded to an ad on Craigslist for an item. Here is their response: "Someone just bought this from me, but I can tell you where I got it from. I just picked up 3 of these from productforsell.com and I resold them on here for some extra money. The trick is to watch for bidding to slow down and then put in a bid. That's what I do and I win all the time." I did my research and found out that other people have received this exact same email but in other parts of the county and from people with different names and email addresses. Not cool.

I won a prepaid Visa card back in August 2013 & have not received it yet. They keep telling me that they are having trouble getting them & that they will reimburse what I spent to win the auction. If I wanted them to reimburse my money, then that defeats the purpose of me bidding on their site. I informed them that it is not hard to get a prepaid Visa card. You can get them at any bank. I guess they do not have any banks where they are. They promise on their site that they will send what you win within a certain time. That is incorrect. I will never use their site ever again. The prepaid card was the best thing I won on their site. I have received everything that I have won on other bidding sites. If I were you, I would never bid on their site.

I also have auction wins dating back to July 2013 and have not received them. I hear only from them they are having problems with the shipping department and will get my items out with shipments 54 and 55 (which mean nothing to me). I do not know what this company is doing but they have my money for the auction wins, my money for shipping and my money I spent on buying bids and I have nothing to show for the last 5 months.

So - I buy hundreds of dollars of bids. Win the bid on an Xbox. 3 months - no delivery. Polite letter to them - Sorry we are backed up with shipping. FACT - they don't have the damn thing. They are taking people's money and not delivering the merchandise. Turn over to State Attorney General Today.

This is a copy of the ad for an Apple iMac 27" that I responded to: " I am selling my very lightly used 27" iMac that is in perfect working order. It has absolutely no dings or scratches on it. It will be set to factory settings prior to our exchange. No visible stains or tears, truly it is in excellent used condition. I will remove this listing when the item has sold. Please Contact me **."
So I responded to the above email address, because it seemed like a really good deal. I received an email from a Robert. The reply went like this: "Someone just bought this from me, but I can tell you where I got it from. I just picked up 3 of these from http://www.bidforsell.com/ and I resold them on here for some extra money. The trick is to watch for bidding to slow down and then put in a bid. That's what I do and I win all the time."

I have won two auctions and have not received my winnings and it has been over three weeks. They do respond to emails and phone calls, however they keep telling me to wait or they will refund the nominal fee with which I won the auction.

I won auctions and paid back in December 2012, but never received those gift cards. Almost a year later and nothing. Don't let BidCactus fool you. Here are the excuses:
1. Migrated to a new shipping system.
2. Backlogged of shipping system.
3. E-Card (gift card supplier) having issues.
4. We will send them next week.

I responded to a Craigslist posting for an LG refrigerator being sold in Delaware. I received this response from a Robert **: "HI, Someone just bought this from me, but I can tell you where I got it from. I just picked up 3 of these from Bidforsell.com and I resold them on here for some extra money. The trick is to watch for bidding to slow down and then put in a bid. That's what I do and I win all the time." Found it to be a very odd response for an inquiry for a Craigslist posting. Watch out for these creeps.

Like many of you have said, I too was on Craigslist. I was in search for a laptop so I messaged the personal email given. This individual replied with this "Hey there, someone just bought this from me, but I can tell you where I got it from. I just bought 3 of these from cacretailer.com and I resold them on here for some extra money. The trick is to watch for bidding to slow down and then put in a bid. That's what I do and I win most of the time. Regards." Which didn't relate to the posting nor what I had asked in my message to "her".

I responded to an ad on Craigslist for a MacAir. I will have to search my emails for the person who responded, but she said, "Oh, it's sold already, but I can tell you where I got it from". Then she told me about BidCactus. I have about 30 pages of won auctions since September 2013 and have not received any of the items that I have won. I spent a lot of money and have the bank statements to prove it. I have called numerous times and have emailed them. The woman on the line said, "Oh, we are backed up." I feel very duped and cheated that someone has taken advantage of so many people. This is a disgrace that they are continuing to get away with this. I am so appalled that I am going to contact the Better Business Bureau and report them. I use QuiBids and Beezid and have received my items within 5 days of winning the auction. I work too hard for my money and am disgusted by this scam. The Better Business Bureau and the Attorney General need to look into this website and who is running it.

It has been well over a month since winning SEVERAL Ecards on BidCactus. Now according to the info given on the shipping of it, it states that you will receive the "CODE" within 3-5 business days upon checkout. Well like I said, it has been well over a month and still have not received even 1 code. Every email I have sent have all said the same thing, "We are a little backlogged as we have had some technical problems and now have to manually issue the codes". SERIOUSLY, from what I have read on the complaints board here, there are people still waiting for their items from last year. SOMETHING IS SERIOUSLY WRONG HERE. I am seriously wondering if this site has run out of items and is just wanting to pocket all of the money now people keep sending them. A couple of years ago, I was a pretty good winner and had no problems receiving my items, but now I started on the site again in Sept, this year (2013) and have only received a few of the "Grocery Coupons" Codes that I have won, but nothing else.

Today I contacted someone and told them that I wanted to purchase a cell phone from them via Craigslist. Shortly after they emailed me back with the same response that they just sold the last one but bought them really cheap at BidCactus and that is what she does to earn extra cash. She says she wins the bids then resells them for the money. I knew it was too good to be true. I worked for a company that serviced Zeek Rewards. I am familiar with the penny auction scheme. Your post was helpful.
BidCactus.com Company Profile
Company Name:

BidCactus.com

Website:

http://www.bidcactus.com/