Written by
Beauty boxes cater to a variety of individuals, and it can be challenging to decide which box to buy from the many options. Read our guide to research the best beauty box company for you. We explain what to look for to select a subscription that helps you discover products you love.
Whether consumers want to try new makeup or save money by only purchasing products they have tried, there's a beauty box for them. With a subscription, consumers can try several new products and brands each month, often for less than it would cost them to purchase a single full-size product.
Why trust ConsumerAffairs?
Our recommendations are based on what reviewers say.
4,306,858 reviews on ConsumerAffairs are verified.
We require contact information to ensure our reviewers are real.
We use intelligent software that helps us maintain the integrity of reviews.
Our moderators read all reviews to verify quality and helpfulness.
Compare Reviews for Top Beauty Boxes

Read 122 Reviews

Birchbox, established in 2010, is a makeup, haircare and skincare product subscription service. Subscribers receive five sample-size products each month. There is no long-term commitment, so consumers can cancel at any time.

Chat with a ConsumerAffairs decision guide

Live agent

Read 366 Reviews

Ipsy was founded in 2011 as MyGlam. It is a beauty box subscription service that sends customers five products each month. Products may be sample size or full size. Subscribers can cancel at any time.

Chat with a ConsumerAffairs decision guide

Live agent

Read 71 Reviews

Walmart's beauty box is a cosmetics, haircare and beauty products subscription box delivered to consumers once each season. These are among the least expensive beauty boxes on the market and contain products carried by Walmart.

Chat with a ConsumerAffairs decision guide

Live agent

Read 94 Reviews

Allure's Beauty Box contains cosmetics, haircare and other beauty products curated by Allure magazine's editors. The boxes contain at least six samples and ship monthly. They are available in the contiguous United States.

Chat with a ConsumerAffairs decision guide

Live agent

Read 51 Reviews

GLOSSYBOX was founded in 2011 in Berlin and now operates in 10 countries. The company is a beauty box subscription service that helps consumers discover new products from high-end, trendy and niche brands.

Chat with a ConsumerAffairs decision guide

Live agent
Read 51 Reviews

PLAY! By SEPHORA is a cosmetics and beauty products subscription box delivered to consumers monthly. The box comes with five prestige brand sample-size products and is available to consumers in the contiguous United States.

Chat with a ConsumerAffairs decision guide

Live agent
Read Author Review

Beauty Box 5 launched in 2012. It delivers makeup, skincare and haircare products to subscribers each month. It serves customers in the contiguous United States and Canada. Customer choose three-, six- or 12-month subscriptions.

Chat with a ConsumerAffairs decision guide

Live agent
Read Author Review

COCOTIQUE offers beauty box subscriptions specifically for women of color. Boxes are delivered monthly and contain five to eight samples, including some full-size products. They are available in the lower-48 United States.

Chat with a ConsumerAffairs decision guide

Live agent
Read Author Review

Orglamix offers subscription boxes with four to six trial- and full-size Orglamix products. The brand is cruelty-free and uses all-natural ingredients. Subscriptions are available for one, six or 12 months.

Chat with a ConsumerAffairs decision guide

Live agent
Read Author Review

Petit Vour is an online store devoted to cruelty-free, vegan beauty products. The site started offering beauty boxes through monthly subscriptions in 2013. Subscribers receive at least four products in their box each month.

Chat with a ConsumerAffairs decision guide

Live agent
Important beauty box features
Price
When ordering a beauty box subscription, consider the total cost of each box. Perhaps start with a subscription without a long-term commitment to see if you find the box to be a good value.
Per box: Most subscription boxes are available on a month-by-month basis with no commitment. However, subscriptions are typically billed and shipped automatically until you cancel them.
Annual savings: Some companies offer a discount if subscribers commit to a multi-month subscription with the largest savings available to those who sign up and prepay for a year's worth of boxes.
Promos: Some companies offer discounts for new customers. Search for a promo code before making your purchase.
Shipping: Make sure the shipping is included in the subscription fee, or factor the shipping fee into the total cost of the box.
Samples
Although most companies do not reveal what products will be included in future boxes, their websites should give you a sense of the types and number of products you can expect. Look at their previous boxes to see if they usually include products you'd like to try.
Size: Beauty boxes may include trial-size or full-size products. Unless the website specifically states that all products in their boxes are full size, assume that the majority will be in trial sizes.
Quantity: Consider how many products come in each box. Check to see if the website lists the number of samples or the minimum manufacturer's suggested retail price (MSRP) of the items included. A box with a minimum total MSRP might offer more consistent value.
Brands: Look at the beauty box websites to see if partner brands are listed, so you'll know whether you'll likely get prestige or drugstore brands. If a box includes both, you can also look at past boxes to see the ratio of prestige to drugstore brands.
Gifts
Beauty boxes and beauty box subscriptions make excellent gifts for makeup lovers, selective consumers and discerning loved ones. Most companies make it easy to send their product as a gift.
Subscriptions: Some companies allow you to set up the subscription so the recipient's first box simply arrives in the mail.
Gift cards: Some companies offer gift cards. Once the recipient has received the card, she or he can order the box online.
Product ingredients
If you have sensitive skin or have ethical concerns about the beauty products you purchase, determine whether the ingredients in the products included in each box will meet your needs and standards.
Cruelty-free: If you avoid products that have been tested on animals or that contain any animal by-products, look for boxes that include only cruelty-free products.
Natural: Those with sensitive skin or who worry about chemicals in their beauty products and cosmetics should look for boxes with hypoallergenic or organic products.
Labeled: Regardless of your preferences about ingredients, make sure you will be able to view a full ingredient list for every item in each box. Products should be labeled clearly in case you have questions or concerns.
Tutorials
Because beauty boxes are designed to help you discover new products and brands, look for ones with tutorials so you can learn how to use all the items in the box.
In box: Most boxes contain written instructions and photos in each subscription box.
Online: Some companies offer video tutorials online, so you can watch a professional use the product.
In store: Companies that also have retail locations may offer free in-store tutorials.
Customization
Because your skin is unique, you want to know the products you receive will work for you. Look at whether a company customizes its subscription boxes to match consumers' tastes and needs.
No customization: Some boxes are not customized based on your preferences. These boxes typically include products that work for a wide number of people and a variety of skin types.
Limited customization: The majority of boxes are somewhat customized for different consumers. For these boxes, you usually need to fill out a profile detailing your skin needs, beauty concerns and preferences. Boxes may be customized further after you begin to review products included in your boxes.
Full customization: A few companies allow customers to choose all of the products included in their box. These usually include fewer samples and may be more expensive.
What types of beauty boxes are available?
Monthly
The majority of boxes are delivered monthly. Consumers may sign up for multiple months at once, or they may just sign up for a month-to-month subscription and then cancel whenever they want.
Occasional
A few companies only sell boxes occasionally. This doesn't happen on a schedule and consumers cannot subscribe, so they must regularly check the companies' sites to see if the boxes are available.
Quarterly
Some companies deliver boxes quarterly, once each season. Customers who don't frequently use beauty products but like to try new things may enjoy this kind of subscription.
Brand specific
Some cosmetics, skincare and haircare brands have their own beauty boxes. These boxes only contain products from that brand, so they are ideal for consumers who love a particular brand and want to try its new products.
Product specific
Subscription boxes that only contain a certain type of cosmetic, like eyeshadow or nail polish, are available for consumers who do not want a variety of products.
Consumer specific
Some subscription boxes are designed for particular types of consumers. They may cater to individuals who only want to purchase cruelty-free products, people of color or other groups.
Who orders beauty boxes?
Makeup lovers
Consumers who love makeup and try new products will enjoy the variety provided by beauty boxes.
Selective consumers
Consumers who often buy beauty products and then decide they do not like them will appreciate the chance to try many products without paying full-size prices.
Budget-conscious consumers
Those who hate wasting money on products they don't love will like having the chance to try products before buying them.
Those with sensitive skin
Individuals whose skin often reacts badly to beauty products will like being able to try a product out for a few days to see how their skin reacts.
Cruelty-free shoppers
Consumers looking for cruelty-free brands will appreciate the convenience of having a curated collection of these products regularly sent to them.
Gift givers
Individuals looking for a unique gift will like beauty boxes that are easy to give to others.
Thanks for subscribing.
You have successfully subscribed to our newsletter! Enjoy reading our tips and recommendations.
Author reviews for beauty boxes

Birchbox launched in 2010 and is headquartered in New York City. The company now operates in the United States, United Kingdom, France, Spain and Belgium and has subscription boxes designed for both women and men. Customers subscribe to receive one box of five sample-size products each month.
Read more about Birchbox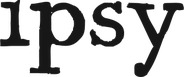 Ipsy was founded by Michelle Phan, whose YouTube makeup tutorials went viral several years ago. Each month, subscribers receive a Glam Bag with five sample-size or full-size products.
Read more about ipsy

GLOSSYBOX launched in Germany in 2011 and has since expanded to 10 countries, including the United States, Canada and the United Kingdom. Subscriptions range from one month up to one year. Consumers receive at least five deluxe- or full-size beauty products of premium or niche brands in keepsake boxes.
Read more about GLOSSYBOX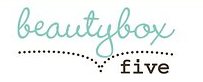 Beauty Box 5 (BB5) was founded in 2012 and is headquartered in Austin, Texas. The company offers subscription boxes containing five deluxe sample-size or full-size beauty products to customers in the contiguous United States and Canada.
General products: BB5 does not currently customize different boxes. Instead, they select products appropriate for all skin and hair types, so consumers don't need to worry about getting makeup shades that are completely wrong for them.
Allergen help: Customers with allergies can contact a customer service representative with inquiries about ingredients. If a BB5 representative can't help the customer, the company will reach out to the product manufacturer.
Blog and social media: Interested consumers can follow BB5's blog to read about beauty trends, popular products, makeup tricks and more. They can also follow the company on Facebook, Twitter, Pinterest, YouTube and Instagram.
Gift: Consumers can give a subscription to their loved ones. They can choose a three-, six-, or 12-month subscription and have it delivered to the recipient's home.
Store: Customers who loved an item included in their BB5 box can order full-size products directly from the Beauty Box 5 website. The site has regular sales, and all orders ship with additional free samples.

SEPHORA is a specialty retailer offering cosmetics, haircare products and other beauty accessories. It was founded in France in 1970 and now operates nearly 2,000 stores around the world. The company's beauty box includes five samples from prestige brands and a bonus fragrance sample. They ship to the contiguous United States.
Read more about PLAY! by Sephora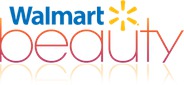 Walmart started selling their own beauty box subscription a few years ago. The boxes ship once each season and contain sample-size or full-size beauty and cosmetics products sold in Walmart stores.
Read more about Walmart Beauty Box

Allure magazine focuses on beauty and fashion advice and news. The company also gives Best of Beauty Awards to cosmetic products. Their beauty boxes ship the contiguous United States and include at least six sample products.
Read more about Allure Beauty Box

Scentbird was founded to give consumers a chance to try fragrances for an extended period of time before purchasing a full-size bottle. Users select perfumes they want to try and then receive a 30-day sample each month.
Choice: Customers can always choose which perfumes or colognes they receive. They can even create a scent queue and set up future month's selection in advance. Scentbird's selection includes more than 450 designer fragrances. Those with allergies or sensitive skin can read the ingredients list before adding a product to their queue.
Recommendations: After consumers sign up for a subscription, they take a fragrance quiz so that the website can recommend products they will like. As they review products, they will receive more customized recommendations.
Shop: Consumers can order full-size bottles of perfume or cologne on the Scentbird website. Subscribers receive a $15 coupon every month valid on the purchase of a full-size version of the product they received that month.
Gift: Consumers can set up gift subscriptions for their loved ones. Subscriptions are available for both women and men and are available as three-, six- or 12-month gifts.
Scentbird for Men: Scentbird for Men offers subscriptions for men. However, any customer, regardless of gender, may select any perfume or cologne available on the site.

COCOTIQUE is a beauty box subscription service designed for women of color. Subscribers receive five to eight sample-size and full-size products each month. The company's beauty boxes ship to the contiguous United States.
Rewards: Customers can earn COCOHearts for purchasing boxes, reviewing products and referring friends. They can then redeem points for free boxes.
Gift: Individuals can send loved ones gift cards for a one-month, six-month or one-year subscription. The gift giver can opt to receive an e-mail once the recipient receives their gift card.
Blog: Interested consumers can follow COCOTIQUE's blog to learn more about the brands included in the company's subscription boxes. They can also follow COCOTIQUE on Facebook, Twitter, Pinterest, Instagram, YouTube and Tumblr.
Discounts: Consumers can find discount codes for products and brands that have been included in previous COCOTIQUE boxes on the company's blog. New codes are posted monthly.
Past boxes: Consumers can see the items included in past boxes online. Depending on availability, they can order past boxes from the COCOTIQUE store.

POPSUGAR operates a technology and publishing company, an online retailer, called ShopStyle, and a product discovery subscription box. The company's subscription service delivers Must Have boxes each month to customers in the United States.
Sample size: Must Have's boxes include only full-size products. The items in the standard box always have a value of at least $100.
MINI: The MINI box is Must Have's less expensive option. The MINI includes fewer items than the standard box but all are full size.
Product variety: Must Have boxes contain a variety of products, including beauty products. The box may also include snack foods, jewelry, handbags, small electronics, accessories, home decor and more.
Referral program: Subscribers who refer three new customers who sign up for Must Have will receive one free box. For each additional completed referral, the existing customer will receive a $10 credit.
Gift: Individuals can order gift subscriptions for friends and family members for one, three or six months. They can also send a special gift box designed for particular occasions.

Orglamix is a cruelty-free, vegan cosmetics manufacturer. The company started on Etsy as an eyeshadow manufacturer and now sells more than 600 products through an online store and in select spas and apothecary shops. Orglamix boxes deliver four to six Orglamix products to customers on a monthly basis.
Products: The company manufactures all their products in small batches in Chicago. Orglamix products do not include any sulfates, synthetic dyes, petrochemicals, parabens or phthalates. The ingredient list for many products is available on the company's website.
Cruelty-free: Orglamix does not test its products on animals and appears on PETA's Cruelty-Free list. The brand is also vegan.
Donations: Orglamix donates one meal to Rice Bowl, which provides meals to orphaned children around the world, for every subscription box sold.
Other boxes: In addition to their full boxes, Orglamix has a monthly eyeshadow subscription box, a monthly pressed glitter subscription and a monthly essential oil subscription.
Facebook group: Orglamix has a private Facebook group where members can recommend themes for future boxes and access exclusive sales. Anyone can join the group.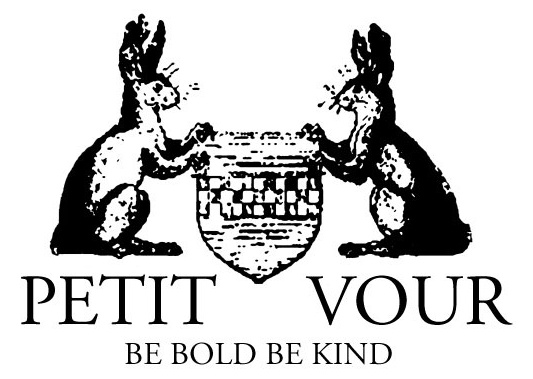 Petit Vour is an online specialty retailer offering cruelty-free cosmetics, haircare products, skincare products and other beauty accessories. It offers a beauty box subscription containing at least four products with a total value of no less than $35.
Cruelty-free: All of the products available on Petit Vour and included in their beauty box are cruelty-free and vegan.
Customized: When customers sign up for a Petit Vour subscription, they are prompted to complete a beauty survey. Their responses are used to customize boxes when supply allows the company to do so.
Blog: Those who prefer cruelty-free and all-natural products will enjoy Petit Vour's blog, which has articles about non-toxic brands, makeup tutorials, interviews with beauty experts and more. Petit Vour is also active on social media.
Rewards: Petit Vour's rewards program gives customers points for reviewing products from their subscriptions and interacting with the company on social media. When they purchase additional items from the website, they'll receive points equal to 20 percent of their purchase.
Ingredients: Petit Vour is dedicated to providing safe, non-toxic products. The company has a list of ingredients that consumers will never find in their products because they have been linked to health problems. Many, though not all, products in the boxes use only organic ingredients and are hypoallergenic.
Compare Reviews for Top Beauty Boxes

Read Author Review

POPSUGAR Must Have subscription boxes include a variety of items, including non-beauty products, curated by POPSUGAR editors. All included items are full size. The service is available to all those in the United States.

Chat with a ConsumerAffairs decision guide

Live agent
Read Author Review

Scentbird is a fragrance-only subscription that delivers one 30-day supply of perfume or cologne to consumers each month. Consumers choose the fragrances they wish to try. Products are available for both men and women.

Chat with a ConsumerAffairs decision guide

Live agent
Disclaimer
Information in this guide is general in nature and is intended for informational purposes only; it is not legal, health, investment or tax advice. ConsumerAffairs.com makes no representation as to the accuracy of the information provided and assumes no liability for any damages or loss arising from its use.
Comparing
×
You're signed up
We'll start sending you the news you need delivered straight to you. We value your privacy. Unsubscribe easily.