Consumer Reviews and Complaints

1st, I tried to order by phone, which had already taken 35 min. of my time. The person on the other end was not well-trained and I was disconnected. I called back and was told I had to start over again with my order. That should have told me not to use them. I then went ahead and ordered online. The recipient of my order sent me a text of the flowers I had ordered. I was in utter shock! After all the add on costs and a total of $80 for the DELUXE version, she received a cheap arrangement that I would have spent $20 on, had I ordered it in person. This place is a rip-off! DO NOT ORDER FROM AVAS FLOWERS IN CLAYTON, NC.

I ordered flowers on 09/01/17 and was guaranteed a 09/02/17 delivery for my friend's 80th birthday. I then received a call on 09/04/17 stating that flowers had not been delivered with no good reason and was asked to change my order so that it could be delivered on 09/05/17 which was AFTER my friend's birthday. I agreed, but then received a call on 09/08/17 stating that my flowers STILL had not been delivered. The CSR offered free delivery for tomorrow (which their site already offered free delivery) and a miserly 10% discount. Wow, color me unimpressed and irate with the horrible service. I cancelled my order.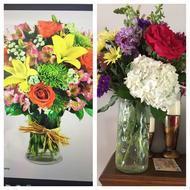 Do NOT order from Avas Flowers. I paid $80 for what appears to be handpicked flowers from someone's backyard in an ugly vase with no bow. As you can see from the pictures, it's not even the same flowers or even the same color scheme let alone anywhere near as full as what I ordered. I paid for the "DELUXE" arrangement. I'd sure hate to what the standard version looks like! I called and emailed and they had the nerve to tell me that they needed to come and pick up the horrible arrangement that they delivered and inconvenience my parents and further embarrass me in order to credit my account. Worst customer service ever! How is this place still in business! They are scamming everyone that orders from them!

I was attempting to send sympathy flowers to an area in Illinois with which I am not familiar. I searched online for floral deliveries near the intended zip code, and found http://www.avasflowers.net. I placed an order online and was promised delivery by noon the next day, the day of the funeral. The day that the flowers were to be delivered, I received a text that there is a problem with my order and to call the number provided. I called, reached a call center, and was offered a next day delivery with little explanation as to why they were unable to complete the delivery as planned.
Obviously, that would not have worked, as the funeral was that day. When I asked for a refund, the call center rep said that was not possible. After a heated debate, and his refusal to escalate my call to a manager, he agreed to a refund. He sent me a bogus confirmation e-mail that the order was canceled and a refund was to be issued with no cancellation number. When prompted, he provided me with one verbally. As of 9 days later, the refund was not processed. This company is a sham. Do NOT use it.

I ordered the Butterfly Fields Bouquet (BFFF1X-P) premium on 9/4/17 at 16:59 their time I ordered. This was for a family member's funeral that was killed in a car accident. Flowers were to be delivered next day 9/5/17. Never were. Instead they called my husband. Did not ask for cardholder of payment which was me. Several times lady with accent tried to say he said it was okay to replace with a dozen of white roses or colored rose bouquet totally incomparable to what I paid. Totally unacceptable. They did not even speak to me the payee of the flowers to begin with. So very unprofessional. I do know mistakes are made. This should have been put on hold until they could reach me (the payee) or I could reach them and they should have offered an apology of mix up.
I even tried to contact to modify the order later that evening when I got home from work 9/5/17 and did not get the email and then tried to contact company and could not get through till mid-morning 9/6/17 and when I did they said it was already delivered which it has not. A call was also to be made to me when the flowers were delivered. Well it is 9/6/17 and after 6:30 PM and still no delivery confirmation. NOT A LOCAL service either. Suppose to be SATISFACTION Guaranteed... TOTAL RIPOFF. I would give this company a minus score if one was offered. I even contacted the BBB. I have copies of my receipts and whenever these flowers do get delivered I have the recipient notified to take pics and she knows this is not was to be sent.
How do I know I can trust these reviews about Avas Flowers ?
882,235 reviews on ConsumerAffairs are verified.
We require contact information to ensure our reviewers are real.
We use intelligent software that helps us maintain the integrity of reviews.
Our moderators read all reviews to verify quality and helpfulness.
For more information about reviews on ConsumerAffairs.com please visit our FAQ.

Do not buy anything from this florist. I requested a basket of African Violets and specifically said no other plants. I had my daughter in law take a picture of the basket. There was one small African Violet with other plants around it. Very unattractive and not what I ordered. I called to complain and they said the designer has discretion on how and what she designs. So, I paid $85 for one Violet basically. Terrible customer service.

If I could rate this company with zero stars, I would!!! My overall experience was HORRIBLE, to say the least. The initial ordering process was smooth and gave me reassurance that my flowers would be ordered on a very important day (my military retirement) for a very important event (retirement ceremony where I'd give flowers to my wife, mother, mother-in-law and sisters). I even paid extra to have them delivered prior to 11 am that morning. At 1045 that morning, I called Avas Flowers to figure out where my flowers were since I had to leave at 11. I was disconnected. I called again and was disconnected again. Finally, needing to leave for my ceremony, my sister took over and she too was disconnected two times. Eventually, she was told that the order had been canceled THAT MORNING and that someone had tried to call. That is complete BS, since my call record clearly shows that there were no attempted calls that morning.
Long story short, my buddy had to go to a damn grocery store to get flowers for the most important day of my military career. It was an absolute joke to deal with any of the representatives after the initial order since it became readily apparent that they were hanging up on me because they didn't want to give me the bad news that the order was cancelled (apparently because the local flower shop said the distance was too far... They couldn't have figured that out the week prior when I ordered the damn flowers!).
Hands down, it was THE WORST CUSTOMER EXPERIENCE I have ever experienced with any company, and I will NEVER do business with Avas Flowers again. They should be ashamed of themselves for such a horrible business - I will do whatever I can to go out of my way to ensure that nobody else in the Clarksville area ever does business with Avas Flowers again. The company cover is just a huge middle-man trying to make a buck and screwing the customers in the process. Take it from me - do whatever you can to go the complete opposite direction and DO NOT DO BUSINESS WITH THIS COMPANY!!!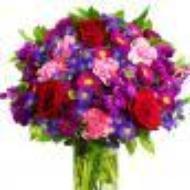 I wish I did my homework on this company before I ordered from them. I thought I was dealing with a florist in Alamogordo. I ordered a nice arrangement on August 27, 2017 for a delivery date on August 28, 2017 for my mom's 76th birthday. On the 28th, at the end of the day, I got a call from them stating the arrangement I ordered, they were having troubles getting a particular flower and asked if it was ok to substitute to something equal to what I had ordered. They assured me that the arrangement would be just as nice. I said that would be fine. If I had been thinking I would of realized the arrangement consisted of roses and carnations. What florist doesn't have those 2 flowers?
They then asked if they could deliver it the following day since it was too close to closing, again acting like they were a local florist. They told me that they would call the recipient and tell them there was a delivery for them and would be delivered the following day. I said fine. They NEVER called my mom to let her know. The flowers weren't delivered until late on the 29th and the arrangement looked nothing like what I had ordered. My mom sent me a picture of the arrangement and it looked cheap and mostly greens with very few flowers. The arrangement I ordered was all flowers. I had ordered the deluxe size for a cost of $63.00, very expensive greens. I would of been better off picking wild flowers and giving them to her if I didn't live so far away. I will never use these people again. The flowers I ordered are the ones from below (beautiful) but not received. I'm feeling really upset. BUYER BEWARE!!!

First they fail to deliver on promise. I ordered flowers for a funeral. Never delivered. They refused to reimburse the full amount. They had the nerve to call me the day after and said has the funeral happened yet? Wow. After reading the reviews, I doubt they will even give partial credit like their email confirmation says. I disputed with Amex who handled it professionally.

Could not make them understand that they must have delivered it to a wrong house. I paid $79.02. I made calls & sent emails, but all they said "we don't keep records", & it was delivered. What company doesn't keep records for income taxes.

I ordered an arrangement to be delivered... I paid 75 dollars and the arrangement contained maybe 20 bucks worth flowers and looked like a 2 year old made it. The website didn't give the 10%, and customer service people offered a 10% discount which was still overpriced for what they delivered. This company is unethical and they will not give you money's worth.

When I placed my order I told the rep it was imperative my order be delivered on Sunday for my clients birthday. I received confirmation and it said 8/27 or 8/28. I called back and said that I was up charged for the next day delivery and they said they would deliver by 4:00pm on 8/27 which of course they did not. I called them and they said they would issue a store credit. I was like "no way, I would ever order from your company again, I want a refund." This company is terrible. It was a birthday gift and needed to be delivered on my clients birthday. Terrible and disappointing. How can a place like this still be in business and making loads of money? Don't use them.

I ordered flowers for my niece's first day of college. They were supposed to be delivered on a specific day and after two days, still no flowers. I tried calling the company, and after being put on hold for a very long time was told they could not get in touch with the florist who was supposed to have delivered them. I asked to have my money refunded and was told no because they still had to investigate if they were delivered or not. They weren't! So now, the first day is long gone and we still have no flowers and I am out $85! I also did not like how the saleswoman was very pushy while I was ordering and tried to get me to pay for a lot of extras, like a colored vase or a ribbon around it. Will never order from them again! Very poor customer service!

I requested flowers for my aunt's funeral. They were delivered on time but started wilting the night they were delivered. By the next day it was embarrassing to have them graveside. I paid 150.00 and the arrangement was small and did not have any fragrance. I complained and they refunded me 12.49... There are better businesses out there.

I placed an order for delivery on 8/17/17 at 9:47 PM for delivery on 8/18/17. I placed several calls as it was getting later in the day and was assured that the delivery would be made. It wasn't and after attempting to console a very distraught girlfriend, called to cancel the order. They weren't there of course so I called the next morning 8/19 at 10:00 AM. To make matters worse the clerk that answered the phone said that I had selected "Flex Delivery," which I had not, which meant that they could deliver it on 8/18 or 8/19.
This was not selected in any way, shape or form but is automatically added to the invoice they send you after the order has been placed. I verified this by trying another order. They were advised to cancel the order. An attempted delivery was made on 8/19 at approximately 11:00. I am still attempting to deal with them to get a refund but will most likely be headed to the US attorney's office consumer fraud department in New Jersey and California to get this resolved.

Ordered flowers for my Aunt's 91st Birthday, florist confirmed delivery on requested day, but did not deliver until the following day. Flowers were late and ugly, dead by next day, not designed well, ugly... Company was unwilling to do anything other than give me a $5. refund. They don't care and are rip offs. Go with Harry & David next time or Farmgirl Flowers.

Ordered flowers for a funeral on 8/14 to be delivered on 8/18. I was unable to attend and wanted to make sure my presence was represented. Today, 3 DAYS AFTER THE FUNERAL, I get a call from them telling me they were unable to deliver the flowers. The manager kept offering another delivery at a reduced rate, but I'm not sending flowers AFTER the funeral. This company is the worst. Stay away from them at all costs. They will disappoint you.

This was the most stressful experience I have ever had ordering a floral arrangement. The message for the card took four tries to get it right. They sent an email showing the correct message but when the flowers were delivered the message was incorrect. To track delivery was impossible. Spoke to someone different every time I called. Never received the information that was promised after each call. I will never use Avas Flowers again. BUYER BEWARE!!!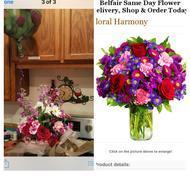 Ordered premium floral arrangement, balloon, candy for mom's birthday 8/16/17. Emailed once (no response) and checked delivery status online a few times. 8/18/17 delivery was supposed to be before 1 pm. No delivery as of 4 pm. I called Avas Flowers after 10 minutes on the phone. They said flowers were delivered at 11 am. (But they were not). I said I did not receive a delivery confirmation? Because they had not received the delivery log yet, that's turned in at the end of the day. Within 30 seconds, while still on the phone, a delivery confirmation was sent to my phone. She assured me they were delivered and read the address to me. So thanked them and checked with my mom, no flowers yet!
The flowers, balloon & candy finally arrived at 9 pm 8/18/17. I did not receive a receipt or confirmation email receipt. And not of the quality or quantity I was expecting for the price I paid! My online search for same day delivery for Belfair, Washington came up Avas flowers. Misleading me to believe it was a local flower shop. The phone number I called for customer service is in New Jersey. Overall not satisfied with product or customer service! Wish I would've read these reviews before ordering!

I still haven't gotten a refund 5 days after I had them use a different credit card. Not only have I still not received a refund 5 days later, but they didn't deliver the flowers!!! Why would I call you to use a different card number, if you think I want to cancel the order??? Their agents are hard to understand. Also, I ordered an arrangement for my sister and was very disappointed. The flowers were frugal and a much cheaper kind were used than pictured. I use them for a lot of business orders, no more! You just lost a lot of money Avas Flowers!

I am SO SORRY I did not check out reviews before I ordered. This is the WORST company & everything about them is a FRAUD! DO NOT USE THEM! Horrible customer service, huge language barrier, bad floral misrepresentation of arrangements/delivery times & I wish I could give no stars. Customer service is: Long hold times, disconnected or transferred to a "manager" & get disconnected. They are NOT a "locally & family owned" florist as their recording and website seems. I did speak to a young caller at the call center who very courteous and professional & offered a $10 refund for an $80 crappy arrangement. CALL A LOCAL FLORIST and when THEY ANSWER the PHONE MAKE SURE they are GEOGRAPHICALLY LOCATED WHERE THEY SAY THEY ARE!!! I retained my order #; however, it is deleted after payment is made, so not wasting my time leaving. This is why they state that order # could not be found.

I have ordered floral arrangements online many times before and never had a bad experience before ordering from Avas. I don't usually write negative reviews either but felt a need to as I was so very disappointed when seeing the arrangement that was sent to my dear aunt's funeral home from Avas--it was actually embarrassing. Like others mentioned in their reviews, I also thought I was sending the arrangement from a local florist since that was the search I typed in. The arrangement looked drab, wilted, and like someone just shoved a bouquet from a grocery store into a vase with no contour or the vibrant colors that I had ordered. If it weren't a funeral home setting and had been too tacky to do so, I would have gotten a picture.
An Avas representative is supposed to contact me since I have made my dissatisfaction known to them but I won't hold my breath. No... another arrangement sent there won't work, and I guess crediting my charge isn't an option according to others with issues from Avas. Even the 10% discount won't make things okay with this place since I will be spending my money elsewhere next time. Live and learn and let others know Do Not use Avas Flowers.

Husband ordered and had sent to my work (a Fortune 500 company) the "Deluxe" size 'Gardens of Cambridge' ($79.99 with delivery) from Avas Flowers. Description for this bouquet is "Beautiful blue hydrangea, blended with lavender monte casino aster, mint green carnations and bold white lilies. A graceful, cultured arrangement perfect for someone with class and taste in your life". THAT IS NOT EVEN CLOSE TO WHAT I RECEIVED.
I received a "small" garden variety of wild flowers colored in reds, yellows & pinks that looked like it came from the local grocery store's pre-made in cellophane that might cost $9.99. Regardless, their resolution was to pick it up and replace. After all the bad reviews about the countless, horrible replacements I just read online about this company, I advised that they are more than welcome to pick up the flowers; however, we no longer are interested in their product & only wanted a refund. They danced circles around the subject and did not offer a refund. Will update if I see a refund come through. Until then, STAY AWAY FROM THIS company!!!

I ordered flowers from this company (a front organization for Hy-Vee), and they failed to deliver flowers for a birthday, then refused cancellation and indicated they would deliver three days after the event! This failure to provide acceptable customer service is plainly unacceptable, and violates the principles of the Uniform Commercial Code. I strongly recommend against using this company or patronizing its' related company, Hy-Vee stores in the midwest.

I ordered flowers at 11:00 am for my daughter who had one day surgery, I was guaranteed delivery by 5 pm the same day. I spoke with a person named Ray and explained how important this was to me and he assured me she would get the arrangement. At 4:30 pm I was contacted and told they would be unable to deliver the same day but would deliver it tomorrow. The flowers were already paid for, and they did offer a 10% discount, but that wasn't the point. When you order something and are told it would be delivered the same day then it should be done. At 4:30 pm, I didn't even have time to call around to see if I could get the flowers from somewhere else, and it didn't matter, they were to be delivered before 5 pm that day. Very upset with this company and will never use them again, nor will I recommend them. As a matter of fact, I will go out of my way for people to know just how unreliable they are.

These people are not reliable. On 8/06/17 approximately 1:00 pm, I ordered flowers to be delivered to Swilley Funeral Home in Tampa FL. before 6:00pm. They guarantee that it would be delivered at least 15 minutes before 6:00pm. I waited until 6:00pm and the flowers never arrived. I call 1+ (877)638-3303, and spoke to the supervisor, he told me that they couldn't delivered them for 6:00pm, but would for the next day, after the same day delivery.
I told him that when I placed the order I made it very clear that my "brother would only be watched at the Funeral home from 6:00pm to 8:00pm, then he would be cremated". I reside in NYC and it wasn't possible for me to be present at the funeral home so I decided to send flowers to him, I will never forget how incompetent these people are. A refund is due, but it's not about the money, it's the hurt one feel. The note on the flowers' arrangement was supposed to read: "FROM YOUR BROTHER PEDRO YOU WILL BE MISSED DEARLY", These people have no heart. In conclusion, I add, No one should do business with this firm. "THEY HAVE NO SYMPATHY."

Buyer Beware... This company will be very accommodating during the ordering process. Everyone department that you talk to "apologizes" that they don't have the blooming plant so talk you into a different plant. A couple of hours later they call back and say we don't have that one either but proceeds to say we can send a different one. I agreed. When the arrangement was delivered, it was totally different than discussed. It wasn't even close to what I ordered. After sending them an email about the arrangement being wrong they said "We will make this right and will deliver another big beautiful arrangement, but we will need to pick up the wrong one." So the next day they went to my friend's house to pick up wrong arrangement and told her that I had cancelled the order and it wasn't going to be replaced. I told her do not give it to them until they have the replacement arrangement.
After approximately 2 hour phone conversation with Avis Flowers (transferred at least 4 times) about the issue, I will never use them again. The person said again they would make things better by sending something very beautiful, pick up the other arrangement and give me a refund of $15.00. I said no! Four days of phone calls and apologies had been enough. I just wish that I would have looked at these reviews before calling Avis Flowers. My friend loved the arrangement... The problem is that's not what was ordered and for the price, it wasn't worth it. Here's the funny part... I just had another call from them about sending another arrangement or giving me a store credit. Are you kidding... I will never even consider calling them for anything. They all apologized every time I spoke with them... I think each employee has a script "How to apologize to customers" because they all said the same thing.

I am writing this review with hopes that anyone who reads will make the smart decision and order from any other flower company. I recently purchased flowers from this organization for a close relative's funeral. I paid a decent amount of money. The flowers were delivered late, and would not have ever made it out during view hours if I didn't call. They snuck them in the flower room. Additionally, the arrangement although beautiful on the website showed up looking like a grocery store special. The message I composed for the card wasn't included and the additional sympathy ribbon was also not included. I have gone back and forth several times with customer service and have yet to reach a resolution. Even with delivery confirmations and text messages at 4:00, they continue to retort with the flowers were delivered at 2:00. Save yourself the headache and go anywhere else.

I visited my mother the next day and was shocked to see what I paid 57.00 for looked NOTHING like the picture online with the price beside it. They delivered equivalent to two bags of flowers from Walmart stuck in vase with tons of ferns as a filler. The picture had no ferns. To fix the problem they want to give me 10.00 off on another order! I told them I wouldn't ever order from them again so what good is 10$ off. Then, I requested the shop I googled to be the one do the job. They assured me they would fill the job. They did not. So, I want what I paid for. Another delivery.

I ordered flowers for my anniversary but they never showed up. They took my money out right away. After calling 4 or 5 times without getting anywhere they finally showed up 4 days late. Horrible Co. Horrible customer service. Felt more like a scam than a florist shop. Do not use Avas Flowers.
Avas Flowers Company Profile
Company Name:

Avas Flowers

Year Founded:

1977

Website:

http://www.avasflowers.net/