Consumer Complaints and Reviews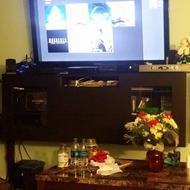 I was excited to have the extra money to send my grandson and his girlfriend a meaningful present for Christmas. So many beautiful arrangements were offered in the pictures. I picked the Silver and Snowflakes, which has a vase I viewed as a keepsake. My grandson called and thanked me, but I was in utter disbelief when they sent me a photo. I actually cried. Nobody answered the phone at this business or ever answered emails. I thought that if I ordered from a place right in his town, nothing could go wrong.

Flowers arrived dead; no response via emails or phone messages. This business states they are a local and family-owned business in our area of Alabama, but now know they make that claim for every community in the country. In fact, they are located in California. TOTAL 100% SCAM!

I ordered a floral arrangement - from London - for my (ill) mother for Mother's Day, on the Fri prior, for $70 USD. I chose the photo- white roses with lilacs - specifically because of personal references (lilacs always remind me of my mom, we had a bush outside her bedroom window). I've lost track of how many emails and phone calls I made to the company: what arrived was a tiny bouquet of a few white rosebuds (and, I sympathize with ** Lansing, MI - I didn't even check how long they lived!). No lilacs.
When my mother posted a photo, it looked absolutely nothing like the photo. All I get whenever I call is an answering machine. Same message. No reply from my various polite emails, asking how they plan to compensate or explain why I DID NOT GET WHAT I PAID FOR. Far as I'm concerned, this company is a scam, committing fraud - and who knows how many other people there out there who just give up, frustrated. I'm glad I happened to google 'Amy Florist, complaint' and only wish I'd seen ** polite posting, before choosing a different florist.
I realize that in the scheme of things, this isn't a lot of money, and that technically, they can always claim 'well we did send the woman some flowers.' However, this is no way to do business! I just feel that there are so many other GOOD, decent, hardworking florist companies out there, and they deserve our support. I see there's an option for an attorney to contact me: I'm clicking yes, but obviously, I understand if this is too minor a case. But if there are enough people out there who are dissatisfied with this company - and I can't believe that ** & I are isolated cases - this company probably could do with a bit of investigation. P.S. I am attaching two photos: one is from their website, the other is what my poor old mom received! I'll let you guess which are which.

I created an account on here just for this business and my experience. I ordered mother's day flowers same day around 12 noon. The website said if I ordered before 3pm, they would be delivered. That was Sunday. I thought all was fine until Tuesday morning, 2 days later, I got an email saying my order had been changed. I logged on and it showed that my order was never delivered, and instead they just canceled it without notifying me and issued a refund two days late. I called to see what was going on and a guy answered who was very unprofessional, sounded drunk frankly, and he didn't apologize or anything.
In fact, reception was bad, we got disconnected. When I called back repeatedly to get more of an explanation or some help resending flowers no one picked up. Left messages, emailed... never an answer. I try not to get angry with people in the service industry because oftentimes it gets you nowhere. But when a business is this poorly operated, unprofessional, and downright rude you have to do something so no one else has to go through your pain.

I ordered a bouquet of flowers for Mother's Day. The next day, the order was shown as completed. The following day, my order was shown as refunded. No letter, notification or anything. Probably a scam - steer clear of these crooks!!
How do I know I can trust these reviews about Amy Florist ?
668,849 reviews on ConsumerAffairs are verified.
We require contact information to ensure our reviewers are real.
We use intelligent software that helps us maintain the integrity of reviews.
Our moderators read all reviews to verify quality and helpfulness.
For more information about reviews on ConsumerAffairs.com please visit our FAQ.

Ordered flowers to be delivered Mother's Day. Flowers never delivered and my credit card charged twice for one order. Cannot make contact either by email or phone. No contact info published. Corporate contact number was called but they hung up on me in mid discussion. RIP OFF. They did not give me an order number nor send me email confirmation of my order.

We ordered Mother's Day Flowers to be delivered on Mothers Day. The order went through right away.... No problem with taking my money but the delivery did not happen on Mother's Day. The next day still no delivery. I tried to contact them but no answer on the phone.... goes right to a voice mail. On the second day after I sent an email in regards to what was happening with my order we then tried to call again.... got through to the company in California. She states she will look into it and we will hear back via email.
After an hour past the time we spoke, my mother had someone at her back door... 8:30 at night with a very small vase with 3 flowers that looked like they were picked out of someone's yard and very little greenery mixed in. Hardly what we had ordered. She refused them and to this day after asking for a refund as they misrepresented the product... the delivery... and most of all extremely bad business ethic... I highly recommend not to use this site to order flowers.

I visited the website and pick out the flower arrangement I liked - it was called "Pink Daisy Delight." The bouquet was to include at least 12 small pink roses, white daisy, chrysanthemums and fresh greenery and be delivered in a fuchsia ginger jar vase with a pink ribbon. The flowers that were delivered looked nothing like what was ordered. The flowers that were received were 3 large pink roses, white & yellow daisies, light pink carnations and a clear vase. I emailed them to ask for a refund or to have them redeliver what I ordered but never received an email back.

My daughter ordered flowers to be delivered mothers day. No flowers have been delivered yet her credit card has been charged twice for them. When you call they don't respond. No one has called me back and they do not reply to emails. Looking at previous reviews I can see they are not a credible company... I have advised my daughter to cancel her credit card. We did not get a confirmation email for the flowers so do not have an order number.

Ordered flowers Friday for Mother's day and was charged and received a confirmation. On Saturday morning I received an email that my order was cancelled and refund given. Well I will give them credit for a speedy refund as it posted right away as a credit. However I have emailed 3 times to see what the heck happened and no reply. Ah well. I should have checked reviews first as I would have went another route.

These idiots are not local to Albuquerque. Offices are somewhere in California. They don't answer phones nor provide a New Mexico street address. This "family florist" takes Internet orders and then tries to find someone local to fulfill them. We ordered Mother's Day flowers on Saturday for delivery on Sunday. On Tuesday we received a notice from our credit card company that the $53 charged by the florist had been refunded. No notice, not a "We are sorry", nothing from these idiots.
Had I known we could have arranged something else - including having a friend deliver some flowers or make the drive to Albuquerque ourselves. The only thing these people care about is money. Tried to call them and only would get recordings. Guess I should be happy we got our money back. Never again for this business. They are not who they say they are.

We ordered flowers to be delivered on Mother's Day. It says on the website that they would be delivering and it's been 3 days and she has still not received the flowers. Our card was charged $70.00. I called and left several messages and never received a return call. I finally got even more angry this morning and just called over and over (like over 20 times) until someone answered. When he did he was rude and laughing, saying they had a high order volume (not my problem). He said there would be an investigation that would last 2 days and then it would take 5-7 to get a refund. Um NO! I told him I wanted my money back now and that Mother's day was over... he laughed again and I lost it... he eventually hung up on me (I was in no way being nice at this point).
It's very frustrating and disappointing to order something for someone on such a special day and no one at this company cares if they actually receive them BUT they are quick to charge your card. I am in no way expecting a refund from these people. We will be calling our bank and have it refunded for fraud because that is EXACTLY what this company is. Seriously, save yourself from the embarrassment and frustration that comes from doing something nice for a family member or a friend through this company. Amy Florist isn't real!!!


Ordered same day flowers, received the email confirmation. Six hours later got the notification that my order had been refunded - no explanation and well past hours of operation to use a different florist. No courtesy call, no "we're sorry", not even a return call from my calls. I will never do business again with Amy Florist, whoever runs this place has no business acumen and certainly lacks common courtesy. Spare yourself the aggravation and embarrassment, go anywhere else but Amy Florist.

My military son and military daughter (they are not on the mainland) in law placed an order for Mother's Day for me for a tropical bouquet. I received text messages from both of them asking "did you get it yet?" Well, late in the day my daughter-in-law checked her email and at 12:08 PM, had a very vague email from Amy's Florist stating, "status changed" then that she would receive a refund in 5 to 7 days. So, I did not receive the Mother's Day bouquet and my children were notified the day of after 12:00 PM. No phone call or reason why. It was a very rotten way to do business and very disappointing for all of us.

I order a bouquet for my mother in law for mother's day and they charged the credit card but they did not make the delivery, which is sad because I trusted them with something really important. I am really disappointed with this people. And they didn't even say anything until the following day. And she end up with no mother's day gift. I try to called and email and they don't answer.

Friday before Mother's Day I ordered beautiful flowers for my Mom who is 89 and living with me on Hospice Care. It was the one thing that would make her smile. They were to be delivered on Saturday as guaranteed on the ad. No flowers came on Saturday. I left three messages and emails to Amy's Florist telling them how important these flowers for my Mother was. No response. Most reputable florist would have responded, apologized for their wrongdoing and sent the flowers out free at least on Monday. These people chose to ignore all attempts to reach them. I would never use them again and can only hope that what goes around comes around with them. I am so angry, because it left me with nothing for my sweet Mom, and this may be her last Mother's Day to remember.

I purchased flowers for my mother for Mother's Day. She lives far away and has a medical condition. I called my mother and told her to expect flowers. When it was Mother's Day, no flowers arrived. Later that Mother's Day I received an email from Amy Florist saying they changed my order status and refunded my money. This is the email I sent them, with no reply:
Hello, Why was my order cancelled? I made the purchase of sending my Mother flowers on Mother's Day and you refunded my money on Mothers Day with no action, replacement, or notice. I could have purchased flowers elsewhere. My Mother has a medical condition and lives far away and I told her to expect flowers. I am very disappointed in you about this.
You claim this on your website: Amy Florist is a family operated flower store. We offer local and nationwide floral delivery services. We are committed to offering only the finest floral arrangements and gifts, backed by service that is friendly and prompt. Because all of our customers are important, our professional staff is dedicated to making your experience a pleasant one. That is why we always go the extra mile to make your floral gift perfect. We are committed to providing the best possible service, products, and speedy delivery.
That's nice that you refunded my money, but I didn't buy flowers just to get refunded my own money the next day when I was told they would be delivered. I am very disappointed. What are you going to do to resolve this?
I still have not heard back, even after leaving a message on their 800-780-0860 number, which I think sounds unprofessional by the way..

Ordered Mother's day flowers - said it was ready for delivery. THEY NEVER CAME! And I come home at the end of Mother's day with a "your order has been cancelled" and NO EXPLANATION. So horrible. My Mom was so disappointed.... No explanation. No reply. I'm actually really worried this was a scam because there's no one to answer for this.

I ordered flowers for my mother-in-law that was staying at a hotel over mothers day. I looked for a florist online that said they could deliver on that day. Ordered flowers, everything went thru, credit card charged. Sunday morning I received a notice that my card had been refunded. No explanation. Replied 2x to the company to find out if my ordered was being filled. NO RESPONSE from Amy Florist as of 8:40pm. Had to apologize and try to explain to my mother-in-law why flowers weren't delivered... even though I'm not sure why!!!

Order flowers for a graduation. A Touch of Gold just matched perfectly with our theme. Had asked to be delivered before 1:00 did not get till 3:59. I had upgraded for more flowers to be added. $87.00 they looked like a 25.00 decoration. Called, emailed god knows how many times, no one answers. Very upset. It showed a nice gold vase on the website. They decided to paint some leaves gold. Awful, ripped off. Never order flowers from this place ever again. I should have read the reviews before.

Ordered flowers from this florist. They were the only one online I could find that claimed to still have same day delivery this weekend. Placed the order. They charged my card. My mother never received the flowers. Checked my email. There was a notice - with no other explanation - saying I would be receiving a refund in 5 to 7 days. UNLIKE any other business that processes a refund; they have NOT started to process the refund even though they debited the payment immediately. (Still hoping they do refund... but reading all their other complaints, I am in doubt of this.)
Their web page also states they service the local Jacksonville (Illinois) area. I suspect this is something that auto-filled on their website based on my search for a Jacksonville florist. Looking deeper now, they have a California address on their website... This could be a good thing. I just happen to be living in California. (Road trip to the florist?)... Excuse my french. PISSED off. Looking at all other complaints; appears this florist may not even be a florist, but is just a website cashing in on people's credit cards and not actually deliver anything... Did anyone's complaints get resolved??? Would love to know. My name is **. **

Did not complete my order and never informed me. My mother won't receive flowers on Mother's Day!

I ordered a gorgeous vase of flowers for my aunt. The ones that were delivered were dead!!! and in a plastic container!!!

I ordered flowers for my mother for Mother's Day. I noticed that my order was updated to be refunded by email, with the note that it may take 5-7 business days to refund!!! I tried to call the numbers and immediately got a voice message saying everyone was busy, NO wait to connect!!! This was the only money I had to send flowers, what a complete RIPOFF!!!

I placed an order for same day delivery for a dozen red roses early on the morning of May 5, 2015 for my wife's anniversary. I tried to call several times but the answering machine said to order online. I did with no problem. Late that afternoon I happened to check my e-mail and noticed two e-mails from AMY Florist, one confirming my order then another one at 10:37 AM stating that my order had been refunded, no explanation or anything. I tried to contact them but only got the answering machine. I had to order from another company that would fill the order. But because it was late in the day I had to pay an extra 20 dollars for rush delivery. I sent Amy Florist an e-mail asking why my order had been cancelled but I have not had a response.

I ordered a $50 floral arrangement for a sick friend, online with a credit card, and it was delivered timely. However, within 3 days the flowers were all wilted. I sent an email stating my concerns (not fresh flowers) and requested response. No response. Sent another email the following day. No response. Called 1-800-780-0860 to discuss with them. Answering machine answered first 3 times then a man answered. I started to discuss my issue and we were disconnected. I called several times thereafter and only reached answering machine (even though the store was open). I emailed again and asked if they responded to customer complaints or inquiries and, again, no response. Lesson learned. Read Consumer Affairs BEFORE using an unknown/unfamiliar business.

I ordered flowers for my daughter and even though the order says complete on the website and account I set up, she never received the flowers. I have sent email messages, messages through their website and called. I get NOTHING. Very disappointed that it seems I am just out of the money.

I ordered flowers for same day delivery to hospital and they were NEVER delivered although I had received an email stating the order was complete. Tried to call florist several times, but they never answer the phone so I emailed them. I got an email back from them at 2 in the morning (almost seems like an automatic response) that I would get a refund...no explanation from them. From what I have read here, I doubt I will get my money back.

I ordered flowers that were supposed to be delivered the same day for a friend who lost her dad. At the end of the day, I called the funeral home, they didn't get the flower and when I told the Amy flowers, they ask me to call my credit card company right away and cancel the transaction! Another person ordered flowers there and the flowers never get there!!!!

ConsumerAffairs Research Team
The ConsumerAffairs Research Team believes everyone deserves to make smart decisions. We aim to provide readers with the most up-to-date information available about today's consumer products and services.
Family-owned and operated, Amy Florist is dedicated to customer service and providing the little extras that leave customers with a smile.
Dried-flower arrangements: Most floral companies only offer fresh or live flowers. Dried arrangements last longer and provide a wonderful aroma.
Silk-flower arrangements: Cut flowers can last several weeks, but silk flowers can last forever.
Late same-day delivery: A late cutoff of 3 pm allows even the most forgetful person to arrange a last-minute order.
Closed for the holidays: Be sure to get your holiday order in early, since Amy Florist is closed on eight major holidays.
Price: Find arrangements for under $20 at this boutique florist.
Best for Suitors, husbands and modern women.
Amy Florist Company Profile
Company Name:

Amy Florist

Address:

92 CORPORATE PARK STE C # 334

City:

IRVINE

State/Province:

CA

Postal Code:

92606-5106

Country:

United States

Website:

http://www.amyflorist.com/