Best Online Photo Printing
Whether you're an amateur or professional photographer, your goal is the same: capturing moments and memories. The best online photo printing companies are ones that give you a lot of options so you have free range to use your artistic and creative abilities.
Each company prices their prints and projects differently, so do some research to learn about their prices, deals and features so you can find the best company for your project.
Compare Reviews for Top Online Photo Printing

Shutterfly
Read 84 Reviews

Founded in 1999 and headquartered in Redwood City, California, Shutterfly is an internet-based photo printing company. It helps consumers preserve memories through custom creations using personal photographs.

Target Photo
Read 16 Reviews

Target's online photo center lets you print digital photos in various sizes and styles after you upload them online. Order photos to be delivered to your home, or pick them up from your closest location.

Walgreens Photo
Read 10 Reviews

Founded over 100 years ago, Walgreens is the second largest chain pharmacy in the United States. Along with selling basic grocery store products and medicine, it operates an online photo printing website.

AdoramaPix
Read Expert Review

AdoramaPix has been serving professional and consumer photographers for over a decade. It offers high-quality photos at competitive prices by embracing new technology to improve its products and services.

Mpix
Read Expert Review

Mpix is an online photo printing company based in Pittsburg, Kansas. It focuses on providing customers with premium quality printed photos in various forms, including prints, wall art, cards and photo books.

Nations Photo Lab
Read Expert Review

Nations Photo Lab began in 1999 and today has 150 full time employees and over 100,000 customers. It offers multiple print styles and mounting options along with a variety of creative ways to use your personal photos.

Ritzpix
Read Expert Review

Ritzpix began in 1918 as a portrait studio in Atlantic City. Today, it is headquartered in Ridgefield Park, New Jersey and offers online photo printing, storage and over 100 personalized photo gifts.

Snapfish
Read Expert Review

Based in San Francisco, Snapfish is an online photo printing company that lets you choose from multiple sizes, styles and finishes. Print your photos normally or on home decor items like pillows, coasters and blankets.

WhiteWall
Read Expert Review

Founded in 2003, WhiteWall creates gallery-quality images for professionals and amateurs alike. Based in Berlin, Germany, its 230 employees work with professional, high-quality equipment to deliver great results.

York Photo
Read Expert Review

York Photo Labs gives consumers creative control when making memories out of photographs. Its technologically advanced equipment offers high-quality photo printing, home decor creations, photo gifts and more.
Thank you, you have successfully subscribed to our newsletter!
Enjoy reading our tips and recommendations.
We value your privacy. Unsubscribe easily.
What features matter most in an online photo printing company?
What should you look for in photo printing paper?
When you take the time to create a custom photo project, you expect the quality of your printed photographs to be professional. Online photo printing companies offer different types of printing paper and finishes, which can affect your final product.
Paper weight: The weight of photo paper is measured in GSM (grams per square meter). Higher GSM means thicker paper, which feels slightly heavier when held. Print cards on high GSM paper, and print items that will probably be thrown away quickly, like brochures, on lower GSM paper.
Finishes: Choose from glossy, matte or luster finishes, depending on whether you want your photos to have a glossy, smooth or textured look.
Paper quality: There are two common types of photo printing paper. Micro Pores Receiving Layer paper is used by high-end photo labs and allows ink to dry instantly, creating a quality photograph. Cast Coated Receiving Layer is used by bargain photo labs and, while less expensive, may give you duller images than Micro Pores Receiving Layer paper.
How are photos mounted?
Choosing how you want to display your photographs and photo projects is important, especially if you're decorating your home with them. Look for companies with multiple mounting options to find one you feel comfortable with.
Styrene: Styrene is a very smooth plastic mounting substance that resists warping. It's very durable and holds up well over long periods of time.
Gatorboard: Gatorboard is a type of display board made of a foam inner core and a wood-fiber exterior. It's very durable and warp resistant.
Canvas: Canvas photos bond a printed photograph with high heat and pressure and imprint it on high-quality canvas material. It can be printed directly on, stretched across or wrapped around a mounting board.
Framing: Frames are made with many types of material including wood, metal and recycled material. Have your photos matted or fit to take up the entire frame.
Acrylic glass: Photographs mounted under acrylic glass are very sharp, vibrant and clear. They vary in thickness, usually from two to six millimeters.
What kind of photo projects can you customize?
Almost all online photo companies let you customize and create your own photo projects. From home decor galleries and items to photo books and gifts, get creative with how you want to display your memories.
Photo books: Photo books can be soft or hardcover and exceed 100 pages. Choose layouts for each page and different types of bindings to create a normal book or a "lay-flat" book. Lay-flat books give you a panoramic view across two pages.
Photo gifts: Photo gifts include printing pictures on things like mugs, bookmarks, magnets, smartphone cases, coasters and much more. Most online photo companies have a specific web page for photo gift creation.
Galleries: Creative photo galleries with different sized prints are a great way to fill some blank wall space. Choose different mounting styles to break up the overall look, or mount them the same to to make them uniform.
What are the benefits of signing up for an account?
Most online photo printing companies offer users free accounts. Creating your own account lets you manage photo projects, upload photos and order prints. Use your account to work on photo projects at any time from any device. Accounts also give you free, unlimited storage so you never have to delete photographs. Some companies let you create share sites, similar to social media sites, that allow you to share photos with friends and family.
Project management: Having a personal account lets you save all photo projects so it's easy to pick up where you left off if you have to step away for a bit.
Secure storage: Registering an account with an online photo lab not only gets you free storage for your photos, but guarantees they will be secure.
Share sites: Some companies let users create share sites to display projects and photos. Share sites are similar to social media platforms in that they allow you to share photos with friends and family, comment on the photos and chat or message with followers.
Do online photo printing companies offer mobile apps?
Many online photo companies have mobile apps for Apple and Android devices. Some apps let you do everything from uploading photos and ordering prints to creating photo projects, all from your mobile device. Others are more basic and only allow you to upload and order prints.
Smartphone apps: Most smartphone apps let you perform basic tasks like uploading and ordering prints and accessing share sites.
Tablet apps: Apps designed for tablets let you build and work on projects in addition to other basic tasks. Pick up where you left off on your desktop from any location.
What kind of deals and promotions do online photo companies offer?
Online photo printing companies always have deals and promotions for their products and services. Make sure you check their "Deals" page, and look for purchase codes to redeem at checkout.
Free shipping: Free shipping promotions can include free shipping on all products across the website or free shipping if you spend a certain amount of money.
Redeemable codes: Online photo printing companies will include a promo code with each deal. Each code is redeemable upon checkout.
Seasonal promotions: Promotions for things like graduation announcements and holiday cards tend to be seasonal. Free shipping is popular around the holidays.
What are the different types of photo finishes and surfaces?
Glossy
A glossy finish is the most common type of finish used by online retailers and local drug store photo labs. It gives your photographs a shiny appearance and shows detail decently well. Photos with a glossy finish often give off a glare and show fingerprints pretty easily, so they're best for photo albums and pictures that won't be touched frequently.
Matte
Photographs with a matte finish seem slightly textured to reduce glare. The textured look does not take away from the detail or color of the image. Consider using a matte finish if your photos will be handled a lot or passed around frequently to minimize fingerprints.
Luster/pearl
A luster or pearl finish is somewhere between glossy and matte and is popular with professional photographers. It balances the effects of glossy and matte finishes, making images have less of a glare by using a very fine textured look. Use a luster or pearl finish on photos that you want to display.
Metallic
Metallic finishes make your photographs look like they were printed on a thin sheet of metal. This gives your photo a very high gloss and makes the colors in the image very sharp. Metallic finishes are slightly more expensive and make for a vibrant and unique photo.
Wood
Printing photographs on a wooden surface gives your images a unique, natural look that's ideal for decorating. Display your wood prints by hanging them on the wall or propping them on a large or small easel.
How will you use your photographs?
Amateur photography
Whether you're just getting into the hobby of photography or you're snapping pictures of your family on vacation, you can customize a photo book for your coffee table, create DVDs full of photos from your trip or print your favorite images on a large scale to hang in your home.
Professional photography
Professional photographers can specify things like the quality of paper, photochemical or laser printing techniques and mounting options to make sure your photographs are gallery-quality.
Home decorating
Need a unique way to fill up some wall space? Print your favorite images of your family or places you've been and hang them on your wall. Online photo companies offer multiple printing surfaces like canvas, wood or metal that are specifically made for home decorating. Many companies let you print images on things like pillows and blankets to customize a specific room in your home.
Personalized cards
Online photo companies offer many templates, styles and themed cards and stationery that can be customized for any holiday or special occasion. Great for birthday, graduation, or wedding invitations, personalized cards are a unique way to communicate with your friends and family.
Online photo printing company reviews

Based in San Francisco, Snapfish has a variety of online photo printing options. Choose from multiple print sizes, finishes and materials. You can also print your photos on cards, photo books and home decor like pillows, blankets and coasters.
Print types: Choose between standard, square, large and specialty print types, all of which come in multiple sizes and pricing. Specialty prints include collage, wallet-sized, framed and matted prints. Snapfish prints your photos on professional-grade photo paper on either matte or glossy finishes.
Decor prints: If you want to decorate with your photos, Snapfish lets you choose from acrylic, aluminum, canvas, wood panels or medallion panelling. It also gives you options based around each decor style with things like panoramic canvas, wrapped canvas, framed prints and more.
Photo gifts: Snapfish lets you create gifts by printing your photos on things like mugs, pillows and blankets and coasters. More unique options include custom magnets, mousepads, cutting boards, jewelry, shirts and tote bags. Check online for a full list of photo gift ideas.
Account management: Create an account online to keep track of all of your projects. Add photos, create projects and order prints from Snapfish's website. An account allows you to start a project and come back to it at any time without losing previous work.
Deals: Snapfish gives you 100 free 4x6 photos just for creating an account. Their website also has a "Deals" page with coupons and discounts, like up to 70 percent off of prints and photo gifts.
Best for: consumers looking for a large variety of photo printing styles, types and custom designs.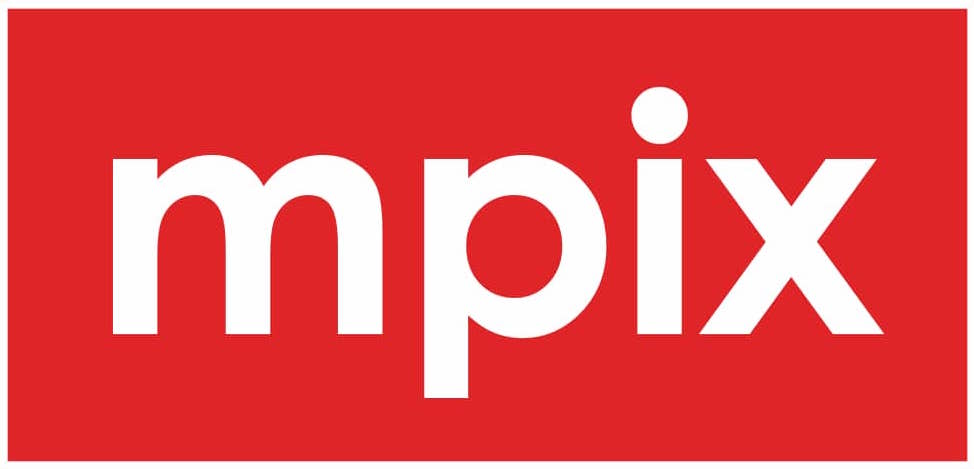 Based in Pittsburg, Kansas, Mpix is an online photo lab that focuses on providing customers with high-quality photos in various forms. Choose from multiple types of paper, mounting options and custom framing for your photos. Additionally, you have the option to create wall art, photo gifts, books and customized items like graduation announcements or invitations.
Prints: Prints come on your choice of three types of professional-grade photo paper in 21 different sizes. Choose from four mounting options: single and double weight matboard, foamcore, canvas or standout. Almost all prints are available for custom framing with or without glass. All photo printing features come with individual pricing depending on the size of the photo and what options you want. Prices are available online.
Wall art: Mpix gives you multiple options for creating and customizing wall art. You can make a collage or gallery with wrapped canvas prints, posters or standouts. You also have the option to print your photos on metal for a modern look or customize how you want your frames to look. Each option has required sizes, pricing, mounting type and shipping information online.
Photo gifts: Mpix lets you create and customize unique gifts using your photos. Options include buttons, playing cards, wall-clings, magnets, ornaments, calendars and accordion minis, which are pocket-sized booklets featuring 12 photos. You can also create more unique things like statuettes, which create a freeze-frame effect and stand on their own.
Photo books: Choose from three types of photo books: premium panoramic, softcover panoramic and economy. The premium panoramic photo book starts at $39.99 and is a hardback book with up to 100 images. The softcover panoramic photo book starts at $19.99 and is designed for Instagram pictures or regular snapshots, laid out in a seamless flat design. Economy photo books start at $19.99 and include up to 50 pages of photos.
Mpix rewards: When you become a member at Mpix, you're eligible to earn perks and rewards points. You can earn points multiple ways, including sharing Mpix on your social media accounts, liking their social media posts, referring friends and more. One hundred points equals one dollar, and reward levels increase once you earn 1,000 and 2,500 points. Redeem your points for money off of products or free shipping.
Best for: consumers wanting an online photo printing store with customizable options and a rewards point system.

Shutterfly is an internet-based photo printing company based in Redwood City, California. It helps customers preserve memories through unique gifts and prints using their personal photographs. Shop for and customize creations like photo books, cards and stationery, prints, calendars, gifts, decor and more. Shutterfly also lets you create private group sharing sites for your photographs.
Read More

Walgreens online photo center lets you create an account so you can upload your photos and save ongoing projects. Create products like books, cards, calendars, posters and multiple types of prints. Additionally, you can get your passport photo taken in the correct, legal size at any in-store Walgreens photo center.
Read More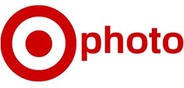 Target's online photo center lets you print digital photos in multiple sizes and styles, create custom projects and design creative photo gifts. Target also offers additional services like passport photos, 35 millimeter film processing and photo CDs.
Read More

Nations Photo Lab lets you create an account where you can upload your personal photos to be printed or used for multiple types of projects. From its various mounting styles to its stylish photo books and customization options, Nations Photo Lab lets you share your captured memories in creative ways.
Prints and mounting: Nations Photo Lab offers unique mounting options for your prints. Aside from standard options like standouts and foamcore mounting, they offer bamboo, gatorboard and styrene mounting. Choose from single or double-weight mounting, which uses cardboard material bonded together to make a 28-ply board with varying thicknesses.
Wall decor: Create unique home decor projects using your photographs and multiple gallery blocks and printing material. Canvas gallery wraps can be used to create a collage using different sized canvas prints. You can also create a floating gallery block of photos.
Photo albums: Create high-quality photo albums using Nations Album99 or Infinity Album designs. Each design has multiple options like hardcover material, photo layout, thickness, number of pages and album size. Photo albums vary in price depending on how much customization you do on your album, but they start at $99 and go up to $299.
Promotions and discounts: Nations has a page on their website dedicated to sales, promotions and discounts. Information regarding each special is available at the bottom, including expiration dates and specifications.
Cards and stationery: Create custom photo cards and stationery for things like holidays and announcements. You can also make business cards. Nations has different design templates to work with, so you can create a unique layout using your personal photos to fit any holiday or occasion.
Best for: consumers wanting unique mounting options.

AdoramaPix is an online photo lab with store locations in Brooklyn and Manhattan. You can get high-quality prints or use your photographs to make unique pieces like photo books, decor and more. AdoramaPix focuses on their customers and works with them to provide professional quality printing and service at a reasonable price.
Prints: Choose from over 25 sizes and six paper finishes including, luster, matte, glossy, silk, metallic and deep matte. Upload your photos from anywhere, including social media. Control color profiles using AdoramaPix's International Color Consortium (ICC) profiles.
Photo books: AdoramaPix designs its photo books to be high-quality, coffee table style books that display your images in a visually unique way. Choose from five cover styles, 18 sizes, six styles of paper and over 1,700 styles. Photo books come with a seamless, lay-flat binding so you can display long shots across two pages without having a crease down the middle. Photo books are great for panoramic pictures, travel photos and wedding books.
Wall decor: Choose from metal or canvas prints in multiple sizes, finishes and frame types to display your photographs on your walls. Metal prints start at $14, and canvas prints start at $20.80.
Greeting cards: AdoramaPix's design team creates unique card templates for all occasions so you can create personalized cards for things like graduations, weddings, announcements or birthday parties. A full list of design shapes and sizes is available online.
Multiple apps: AdoramaPix has five mobile apps that let you create projects from any mobile device. The Instametal app lets you get metal photo prints delivered from your iPhone to your home. The aPixPublisher app lets you create and print your own photo book from a tablet. AdoramaPix also has an app for Windows phones and a community app that lets you view an online gallery of photo books, display your own photo books and rate other books.
Best for: customers who want to create high-quality photo projects and mobile app options.

Based in Ridgefield Park, New Jersey, Ritzpix is a camera and image retailer operating a film-processing lab and an online photo printing website. You can create an account to upload photographs, create projects and order prints. Ritzpix offers multiple styles and sizes for images, photo books, cards, calendars, home decor and a variety of customizable photo gifts.
Print options: Ritzpix gives you multiple options for uploading and printing your photographs. Choose from multiple sized prints, collages or posters, metallic prints, canvas wraps and more. Upload images from multiple outlets including your social media accounts or USB drives, or make prints from film or slides.
Photo books: Choose from four photo book designs ranging in size from 4x4 to 12x12. Books come in soft or hardcover and start at 20 pages for the classic photo books and 16 pages for the premium photo books. Lay-flat books keep the pages of the book flat when the book is opened, creating a panoramic look.
Home decor: If you want to decorate your home with personal photos, Ritzpix lets you choose from eight printing styles. Canvas wraps come with hanging loops or stands and start at $23.99 for a 5x7. Metallic prints come in sizes ranging from 5x7 to 20x30 and start at $2.99. Aluminum panels are 0.045 inches thick and start at $19.99. Choosing a WalCouture allows you to feature multiple photos, in different sizes, mounted to a wood block. WalCoutures start at $59.99.
Mobile app: The Ritzpix mobile app is free and made for iPhone/iPad or Android. Order prints from photos stored on your device or in your account, or order any print products on the Rtizpix website through your mobile device.
Additional services: Ritzpix develops film and slides, transfers your VHS tapes into DVDs, lets you create movie DVDs or photo CDs and takes and develops passport photos. Their onsite locations will also help you recover deleted images or corrupted image files.
Best for: consumers wanting unique home decor options using and quality photo printing.

York Photo uses the newest advanced technologically to let you create customized memories with your photographs. Choose from over 100 products to make with your photos, use tools to edit, enhance and design your projects and get unlimited, free photo storage.
Print options: York offers different options and sizes for printing photographs. Single photo prints and collages start at nine cents, and posters start at $7.99. Metallic prints start at $1.39 and range in size from 5x7 to 20x30. A full pricing list is available online.
Photo books: Create photo books in a soft or hardcover, using customizable designer layouts and themes. Each photo book gets 20 pages for free with the option of adding up to 130 more. Hardcover books come in three sizes and start at $27.99 for the smallest size and $49.99 for the largest. Softcover books start at $9.99 for the smallest size and $18.99 for the largest.
Wall decor: York has eight customizable wall decor products, including wrapped or framed canvas prints, posters, high gloss or metal wall panels and metallic posters. You can choose peel and stick posters and growth charts or banners for different occasions. A complete list of sizes and prices for wall decor is available online.
Cards and stationery: Choose between flat, folded, supreme or postcards to customize with your personal photos. York lets you choose from templates for special occasions like graduation, baby announcements or birthdays. Personalize cards and envelopes with clipart and text.
Deals: York has a page on their website with deals and special offers that change periodically. Deals include things like free shipping or percentages off of prints or cards. Each special has a code that can be redeemed upon checkout.
Best for: customers looking for an easy-to-use online photo printing website.

WhiteWall is an onsite and online photo printing lab based in Berlin, Germany. It got its start in 2003 and today has over 230 employees that use high-end, high-resolution equipment to print professional quality photographs. Create an account and order, print and customize personal photo projects from its website. Each print or project comes with a five-year guarantee.
Photo print options: Choose from six premium papers for printing original photographs. Prices vary depending on the paper style but start at $6.95 and go to $16.90 for the highest quality. WhiteWall uses modern technology and photochemical knowledge to create high definition, sharp, detailed images. A detailed list of specifications for each print type and paper type is available online.
Photo books: WhiteWall has five photo book options: hardcover, softcover, linen, leather and printed linen. There are two ways to make your photo book. You can design online in WhiteWall's browser, save it online and access it at anytime, or give WhiteWall a required format, your paper choice and number of pages you need and they will give you pre-designed templates.
Acrylic photos: WhiteWall offers five acrylic products: acrylic photo prints, original photo print under acrylic glass, an ultraHD print under acrylic glass, metallic Photo Print Under Acrylic Glass and original photo print under matte acrylic. Glass thickness ranges from 2-6 millimeters depending on how subtle you prefer the glass-look effect. Acrylic products start at $11.90 and go up to $17.95.
Framed photos: WhiteWall has five different frame products including wood and aluminum artbox frames, gallery frames and wood frames with cardboard-sheet cutouts that frame the photo. Frames range in price from $39.90-$89.
Deals and promotions: WhiteWall's website has a banner on the top of each page displaying current promotions. Each comes with a code to be redeemed upon checkout.
Best for: professional and amateur photographers wanting gallery-quality prints.
Disclaimer
Information in this guide is general in nature and is intended for informational purposes only; it is not legal, health, investment or tax advice. ConsumerAffairs.com makes no representation as to the accuracy of the information provided and assumes no liability for any damages or loss arising from its use.