Researchers discovered exactly how long consumers should be taking a whiff of their favorite foods
01/17/2019
|
ConsumerAffairs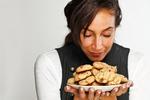 With the start of the new year, many consumers take the time to rededicate themselves to following a health diet. However well-intentioned these plans are, there's always the temptation to swap a salad for a cheeseburger.
To help combat fattening food cravings, researchers from the University of South Florida recently conducted a study that found that surrounding yourself with the smells of fattening foods for at least two minutes is a great way for consumers to steer cl...
More
Only 24 percent of consumers who take supplements have a nutritional deficiency
01/17/2019
|
ConsumerAffairs

By Mark Huffman
Mark Huffman has been a consumer news reporter for ConsumerAffairs ... Read Full Bio→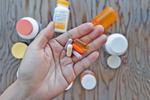 If you take a vitamin supplement, stop and ask yourself if you really need it. Chances are you don't.
When the American Osteopathic Association (AOA) hired The Harris Poll to survey consumers, researchers found that more than four out of five people take vitamins or a dietary supplement. However, the organization says just 24 percent of those consumers have a nutritional deficiency.
Dr. Mike Vardshavski, an osteopathic family physician, says most people don't have a healt...
More
Sort By