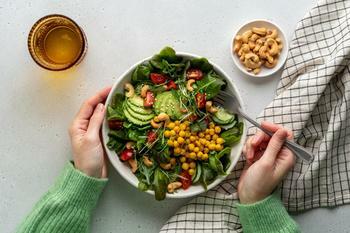 Incorporating more plant-based alternatives can be beneficial in several ways
A new study conducted by researchers from the University of Bath explored some of the benefits of eating more plant-based food options. Rather than sticking to traditional meat, the team says consumers who adopt a plant-based diet are more likely to improve their health and the environment. 
"Increasingly we're seeing how plant-based products are able to shift demand away from animal products by appealing to three essential elements consumers want: taste, price, and conv...