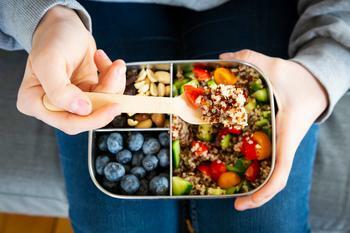 Portion sizes may change based on age, but the food themselves shouldn't
A new report is calling into question many previously held beliefs about what's considered healthy for kids versus adults. A team of researchers has stated that there is no age limit on healthy foods; kids can eat the same healthy foods that their parents are eating. 
"If you think about kids' food, the archetype of terminology that we widely use to describe the food that we feed our children, it's really a social norm or societal construct that we've perpetuated," expla...