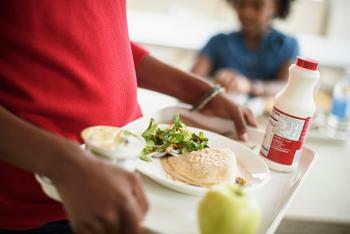 Experts say kids tend to eat more of whatever takes up the most space on their plates
While fruits and vegetables may not be kids' favorite foods, a new study has suggested some ways that parents can try to get them to eat more of these staples. According to researchers from Penn State, kids are more likely to eat fruits and vegetables when their plates are at least half full with these foods.
"For most foods, kids will eat more when served larger portions, so we wanted to test whether increasing the amount of fruits and vegetables that are served over fi...