The products contain active pharmaceutical ingredients not declared on the label
07/13/2018
|
ConsumerAffairs

By James Limbach
A Washington, D.C., reporter for more than 30 years ... Read Full Bio→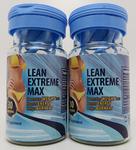 MyNicNaxs of Deltona, Fla., is recalling all lots of various dietary supplements that were distributed nationwide.
The products contain active pharmaceutical ingredients (API) Sildenafil, Sibutramine, Diclofenac and/or Phenolphthalein not declared on the label.
The presence of these APIs render the products unapproved drugs for which safety and efficacy have not been established.
The following products, sold from January 2013, to December 2017, though the company website h...
More
Researchers say altering conditions in the gut may change how fat is distributed in the body
05/29/2018
|
ConsumerAffairs

By Christopher Maynard
Christopher Maynard is a New York-based writer and editor who ... Read Full Bio→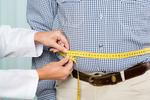 Losing excess fat around the waistline may seem like an unconquerable goal for many consumers who are trying to lose weight, but a new study may eventually lead to personalized diet plans and treatments to do just that.
Researchers from King's College London have conducted a massive study investigating how the gut processes and distributes fat throughout the body. They say their work has provided valuable new insights that could potentially curb obesity rates.
"This study...
More
Sort By