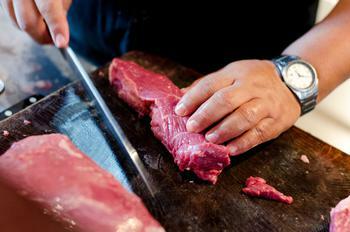 Experts are urging consumers to follow healthier diets
Recent studies have highlighted the health risks associated with eating red meat, including a higher risk of conditions like dementia and breast cancer. 
Now, a new study conducted by researchers from the European Society of Cardiology shows that eating red meat also increases the risk of heart disease. Their work showed that red meat significantly compromises heart function. 
"Previous studies have shown links between greater red meat consumption and risk of heart attack...