The groups want to stop a crackdown on online businesses that are accused of online sex trafficking
07/05/2018
|
ConsumerAffairs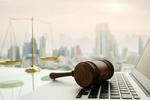 A coalition of advocacy groups have filed a lawsuit against the federal government and Attorney General Jeff Sessions in an attempt to stop enforcement of the Fight Online Sex Trafficking Act (FOSTA), a law that won bipartisan support and the president's signature last spring.
While sex trafficking is already a crime, regulators who championed FOSTA claimed that their new legislation would prevent pimps from prostituting women against their will by also holding any onlin...
More
Heavy internet users will no longer have their internet browsing speed slowed down
06/14/2018
|
ConsumerAffairs

By Sarah D. Young
Sarah D. Young has been a columnist for a blog ... Read Full Bio→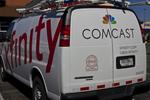 Earlier this week, Comcast announced that it's ending its practice of throttling heavy internet users that are clogging the network.
The company's congestion management system had been in place for a decade prior to the announcement. However, it had been "essentially inactive for more than a year," Comcast told the Verge.
"As reflected in a June 11, 2018 update to our Xfinity Internet Broadband Disclosures, the congestion management system that was initially deployed in ...
More
Sort By