The plan is part of the agency's effort to shrink the digital divide
12/05/2019
|
ConsumerAffairs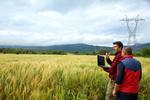 On Wednesday, the Federal Communications Commission (FCC) announced that it plans to scrap its previous plan for a $4.5 billion program to provide federal support for 4G LTE support in underserved areas. Instead, the agency says it will launch a $9 billion fund to bring 5G to rural areas of the U.S. 
FCC Chairman Ajit Pai said the new fund will help carriers pay for 5G deployments in areas with "unique wireless connectivity needs," such as farms, ranches, and other areas...
More
Tim Berners-Lee's new 'contract for the web' contains commitments that would help prevent web misuse
11/25/2019
|
ConsumerAffairs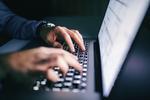 Inventor of the web, Tim Berners-Lee, has unveiled a plan to prevent the web from continuing on its path to becoming what he calls a "digital dystopia." 
Acting on concerns that the web has become a breeding ground for misinformation, privacy violations, and political manipulation, Berners-Lee formed a non-profit campaign group called the World Wide Web Foundation. 
The World Wide Web Foundation, through which Berners-Lee has released a global action plan called the "cont...
More
Sort By