The agency's commissioners say the initiative is facing several challenges
10/24/2018
|
ConsumerAffairs

By Sarah D. Young
Sarah D. Young has been a columnist for a blog ... Read Full Bio→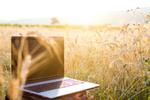 Federal Communications Commission (FCC) Chairman Ajit Pai, a Republican, and Commissioner Jessica Rosenworcel, a Democrat, aren't on the same side regarding the net neutrality debate. However, they both agree that the lack of high-speed internet access in many rural areas is something that needs to be changed.
More than a third of the U.S. population lags behind in connectivity, putting residents in many rural areas at a disadvantage when it comes to job creation, econom...
More
The agency is putting billions on the table to create broadband for 700,000 homes and businesses
08/29/2018
|
ConsumerAffairs

By Gary Guthrie
Gary Guthrie covers technology and travel for the ConsumerAffairs news ... Read Full Bio→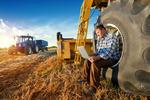 The Federal Communications Commission (FCC) is on the verge of making one of its largest plays ever -- a decade-long goal of investing in broadband in rural America to help 700,000 homes and businesses bridge the broadband divide.
The FCC has designed a Mobility Fund framework to dole out up to $4.53 billion to advance 4G LTE service, predominantly in rural areas that would not be served in the absence of government support.
The importance of having high-speed internet ac...
More
Sort By