But one GOP Congressman says rural America is still underserved
02/21/2019
|
ConsumerAffairs

By Mark Huffman
Mark Huffman has been a consumer news reporter for ConsumerAffairs ... Read Full Bio→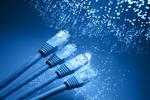 The Federal Communications Commission (FCC), in a draft report, says the U.S. has made great strides in closing the "digital divide" and expanding broadband internet services in rural areas of America.
Rural counties have consistently lagged behind metro areas in the deployment of fast internet because consumers are spread out and it's expensive to serve them. Increasing service to rural areas has been an FCC priority for nearly a decade but expansion of service has come...
More
The agency's commissioners say the initiative is facing several challenges
10/24/2018
|
ConsumerAffairs

By Sarah D. Young
Sarah D. Young has been a columnist for a blog ... Read Full Bio→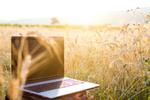 Federal Communications Commission (FCC) Chairman Ajit Pai, a Republican, and Commissioner Jessica Rosenworcel, a Democrat, aren't on the same side regarding the net neutrality debate. However, they both agree that the lack of high-speed internet access in many rural areas is something that needs to be changed.
More than a third of the U.S. population lags behind in connectivity, putting residents in many rural areas at a disadvantage when it comes to job creation, econom...
More
Sort By