The agency is putting billions on the table to create broadband for 700,000 homes and businesses
08/29/2018
|
ConsumerAffairs

By Gary Guthrie
Gary Guthrie covers technology and travel for the ConsumerAffairs news ... Read Full Bio→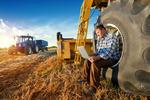 The Federal Communications Commission (FCC) is on the verge of making one of its largest plays ever -- a decade-long goal of investing in broadband in rural America to help 700,000 homes and businesses bridge the broadband divide.
The FCC has designed a Mobility Fund framework to dole out up to $4.53 billion to advance 4G LTE service, predominantly in rural areas that would not be served in the absence of government support.
The importance of having high-speed internet ac...
More
The groups want to stop a crackdown on online businesses that are accused of online sex trafficking
07/05/2018
|
ConsumerAffairs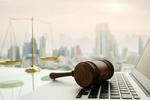 A coalition of advocacy groups have filed a lawsuit against the federal government and Attorney General Jeff Sessions in an attempt to stop enforcement of the Fight Online Sex Trafficking Act (FOSTA), a law that won bipartisan support and the president's signature last spring.
While sex trafficking is already a crime, regulators who championed FOSTA claimed that their new legislation would prevent pimps from prostituting women against their will by also holding any onlin...
More
Sort By