The agency wants a clearer picture of underserved areas
08/02/2019
|
ConsumerAffairs

By Mark Huffman
Mark Huffman has been a consumer news reporter for ConsumerAffairs ... Read Full Bio→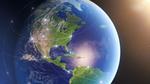 The Federal Communications Commission (FCC) has voted to require internet service providers (ISPs) to better map their coverage areas so gaps in broadband coverage are more clearly defined.
The agency's ruling concludes that there is a "compelling and immediate need to develop more granular broadband deployment data." To that end the FCC has created the new Digital Opportunity Data Collection."
Critics have long charged that the current mapping system leaves a lot to be d...
More
The agency said its estimate for the number of consumers lacking access was off by nearly 2 million
05/02/2019
|
ConsumerAffairs

By Sarah D. Young
Sarah D. Young has been a columnist for a blog ... Read Full Bio→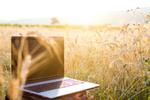 Less than three months after the FCC reported strong rural broadband growth, the agency has come forward with an admission that those figures were inaccurate. FCC Chairman Ajit Pai says the estimates published in a draft report back in February were off by almost two million.
The number of U.S. consumers without access to a fixed broadband connection by the end of 2017 was actually 21.3 million. The agency said previously that the figure dropped by 25 percent in one year...
More
Sort By