If you go to the movies only once a month, you might be better off paying as you go
12/07/2018
|
ConsumerAffairs

By Gary Guthrie
Gary Guthrie covers technology and travel for the ConsumerAffairs news ... Read Full Bio→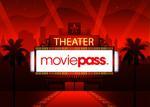 Here we go again.
MoviePass is rolling out its umpteenth pricing plan. This time, the movie subscription service swears it's got it right. Not that the company hasn't said that before, but it's holding out hope that there's still a few believers out there.
Mind you, there's a 50-pound can of if's, and's, or but's, but here's the basics:
Select plan - $10 a month: Subscribers can see three movies per month, but they'll have to pick from a menu of titles MoviePass will annou...
More
The deal would make Nexstar America's largest broadcaster
12/03/2018
|
ConsumerAffairs

By Mark Huffman
Mark Huffman has been a consumer news reporter for ConsumerAffairs ... Read Full Bio→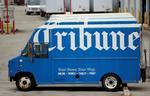 Nexstar Media Group has agreed to purchase Tribune Media for $6.4 billion, a deal making it the largest broadcast operation in the U.S.
The acquisition comes just four months after the Federal Communications Commission (FCC) rejected Sinclair Broadcasting's bid to acquire Tribune. The agency rejected the merger on technical grounds, citing objections to the deal's structure.
The Sinclair deal also drew opposition from a number of consumer groups that said it concentrated ...
More
Sort By