The video streaming playing field is getting crowded and complicated
05/16/2019
|
ConsumerAffairs

By Gary Guthrie
Gary Guthrie covers technology and travel for the ConsumerAffairs news ... Read Full Bio→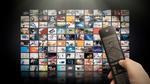 Does cutting the cable cord still make sense? The verdict on that is a while in coming, but the provider market is getting very crowded.
On Thursday, SubscriptionInsider reported that NBCUniversal will join streaming services like Netflix, Hulu, CBS All Access, and Disney+ starting in 2020, but it will give the direct-to-consumer model its own spin.
Specifically, NBC's ad-supported service will be free to consumers who pay for live TV. As far as what constitutes "live TV,...
More
The company will pay Comcast at least $5.8 billion for its Hulu stake in five years
05/15/2019
|
ConsumerAffairs

By Sarah D. Young
Sarah D. Young has been a columnist for a blog ... Read Full Bio→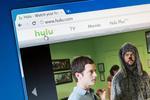 Disney and Comcast announced Tuesday that Disney will assume full operational control of Hulu, effective immediately.
Under the deal, Disney -- which recently became a majority owner of Hulu -- has agreed to pay Comcast at least $5.8 billion for its Hulu stake within five years.
The agreement states that Comcast's ownership in Hulu will never be less than 21 percent. For its part, Disney has guaranteed that Hulu's equity value at the time of any sale will be at least $27....
More
Sort By