Consumers are in for a long couple of years with all the video streaming launches and changes about to unfold
11/12/2019
|
ConsumerAffairs

By Gary Guthrie
Gary Guthrie covers technology and travel for the ConsumerAffairs news ... Read Full Bio→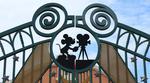 The Mouse is officially in the house. 
Say hello to Disney+, the new subscription video on-demand (SVOD) streaming service from the Walt DIsney Company. The service is making its debut Tuesday in the United States, Canada, and the Netherlands.
All in all, Disney+ will have at its fingertips close to 7,000 television episodes and 500 films. To kick-start the service, the company will lean heavily on five properties: 
Star Wars: Included will be the first six films of the St...
More
The company is focusing on content spending to keep its subscriber numbers up
10/21/2019
|
ConsumerAffairs

By Sarah D. Young
Sarah D. Young has been a columnist for a blog ... Read Full Bio→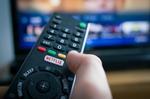 Netflix announced Monday morning that it's planning to offer another $2 billion in debt to fund its investment in content. The streaming giant also offered $2 billion in new debt for the same purpose back in April. 
The company said it intends to use the net proceeds from its latest offering "for general corporate purposes, which may include content acquisitions, production and development, capital expenditures, investments, working capital and potential acquisitions and...
More
Sort By