Its WarnerMedia subsidiary is set to tangle with Netflix, Amazon Prime, and others
10/11/2018
|
ConsumerAffairs

By Gary Guthrie
Gary Guthrie covers technology and travel for the ConsumerAffairs news ... Read Full Bio→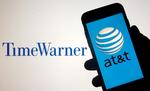 On Tuesday, AT&T;'s WarnerMedia announced its intent to launch a new streaming service by late 2019.
The streaming field is crowded with Netflix, Amazon Prime Video, and Disney's imminent streaming service, but AT&T;'s assets catapults the company to the top of the content food chain.
The stream will be built on the backbone of the company's successful HBO Now, an app- and smart TV-driven service which streams live and on-demand HBO programming.
That HBO connection will ce...
More
Is this the movie subscription service's last trick?
10/02/2018
|
ConsumerAffairs

By Gary Guthrie
Gary Guthrie covers technology and travel for the ConsumerAffairs news ... Read Full Bio→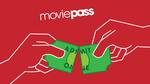 Will the last MoviePass subscriber leaving the theatre, please turn out the lights?
The neverending saga of MoviePass may have reached the end. Or, at least, one might hope so.
MoviePass has decided to add insult to injury by taking one last swing at keeping the lights on.  According to the Verge, the company's latest last gasp effort comes in the form of pinging a "select test group" of customers who the company says didn't opt into its latest three-movies-a-month deal.
I...
More
Sort By