Debt and disgruntled subscribers continue to mount for the beleaguered ticketing service
08/15/2018
|
ConsumerAffairs

By Gary Guthrie
Gary Guthrie covers technology and travel for the ConsumerAffairs news ... Read Full Bio→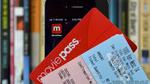 To borrow a line from 'Monty Python and the Holy Grail,' it may be time to "bring out your dead."
MoviePass, the subscription ticketing service, can retort with "I'm not dead" all it wants, but it may be soon.
Helios and Matheson, MoviePass' parent company, posted a humiliating quarterly earnings report on Tuesday, disclosing that the company's operating losses have mushroomed from less than $3 million in the second quarter of 2017 to $126.6 million in the second quarter ...
More
The company says its policy change was made in an effort to stay financially stable
08/13/2018
|
ConsumerAffairs

By Sarah D. Young
Sarah D. Young has been a columnist for a blog ... Read Full Bio→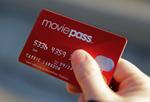 Earlier this month, MoviePass announced that it would be dropping its all-you-can-watch for $9.95 per month plan and replacing it with a plan that allows three movies for $9.95 a month.
Now, the movie subscription service is forcing moviegoers to choose between just two movies a day, the New York Post reports.
On Friday, hours before the app crashed, consumers had to choose between "Slenderman" and "Mission Impossible: Fallout." However, those not interested in seeing the...
More
Sort By