The service will be free for traditional pay-TV subscribers
01/15/2019
|
ConsumerAffairs

By Sarah D. Young
Sarah D. Young has been a columnist for a blog ... Read Full Bio→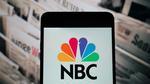 NBC has announced that it plans to launch a free, ad-supported streaming service for customers who pay for cable in early 2020.
The service will include 1,500 hours of NBC-TV shows, such as Saturday Night Live, Parks and Recreation, and "hundreds of hours" of Universal movies, the company announced Monday. For those who don't subscribe to a pay-TV service, the service will cost $12 each month as an ad-free, standalone service.
The launch of NBC's streaming service is "co...
More
IMDb Freedive lets users watch films or TV shows without a subscription
01/11/2019
|
ConsumerAffairs

By Sarah D. Young
Sarah D. Young has been a columnist for a blog ... Read Full Bio→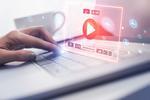 Amazon and IMDb, a site the online retailer has owned since 1998, have officially launched a free streaming video channel that will be available in the U.S. on the IMDb website and Amazon Fire TV devices.
IMDb Freedive currently offers a selection af around 130 movies and 29 TV titles, but Amazon plans to continually expand the selection and rotate out content. IMDb said the service will soon be "available more widely, including on IMDb's leading mobile apps."
"Customers ...
More
Sort By