The service will be down for the next several weeks
07/08/2019
|
ConsumerAffairs

By Sarah D. Young
Sarah D. Young has been a columnist for a blog ... Read Full Bio→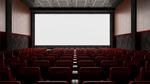 MoviePass, a movie subscription service service that has struggled to stay afloat amid profitability hurdles, has announced that its app and website have been temporarily shut down while it makes "improvements." 
"For the past several months, MoviePass has been working hard to improve our groundbreaking subscription service to ensure it meets the vision that we have for it," the company wrote on its website. "We are temporarily not accepting new subscribers as we work on...
More
The company allegedly added its service plan to customers' accounts without their consent
06/10/2019
|
ConsumerAffairs

By Mark Huffman
Mark Huffman has been a consumer news reporter for ConsumerAffairs ... Read Full Bio→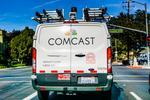 A Washington State court has ordered Comcast to pay nearly $9.1 million for allegedly charging consumers in the state for a service protection plan without their consent. The court found that the unauthorized charges affected about 31,000 Comcast customers in the state.
In addition to the penalties paid to the state, Comcast has been ordered to make restitution to affected consumers.
"Comcast refused to accept responsibility for its egregious conduct that resulted in Wash...
More
Sort By