The crowded streaming market is causing consumers to feel overwhelmed
03/21/2019
|
ConsumerAffairs

By Sarah D. Young
Sarah D. Young has been a columnist for a blog ... Read Full Bio→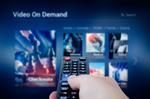 At an event on Monday, March 25, Apple is expected to announce the launch of its TV and movie streaming service. However, as the market for streaming services continues to expand, a new survey finds consumers are beginning to suffer from "subscription fatigue."  
For its 13th annual Digital Media Trends survey, Deloitte surveyed more than 2,000 digital consumers across the U.S. and found that nearly half (47 percent) said the rapidly growing market for streaming services...
More
MoviePass is back with a $9.95 subscription plan
03/20/2019
|
ConsumerAffairs

By Mark Huffman
Mark Huffman has been a consumer news reporter for ConsumerAffairs ... Read Full Bio→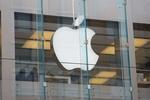 Competition continues to heat up in entertainment media with Apple's expected announcement next week that it is launching a video streaming service.
The company has an event scheduled for March 25 at the Steve Jobs Theater in Cupertino, Calif., and it has done nothing to temper expectations. The tagline on the event announcement was "It's show time" and featured a film-inspired countdown.
While it's not clear what programming will be available, it is known that Netflix co...
More
Sort By