The base tier of the new streaming service will be free for all consumers
01/17/2020
|
ConsumerAffairs

By Mark Huffman
Mark Huffman has been a consumer news reporter for ConsumerAffairs ... Read Full Bio→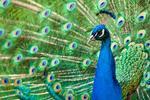 NBCUniversal is joining the streaming sweepstakes, announcing the launch of a new video service called Peacock. 
The service, which will debut later this year, is made up of three tiers: a limited content package that will be free, a premium tier that will contain ads, and an ad-free platform.
Peacock will offer more than 600 movies and 400 series, as well as live and on-demand content across news, sports, late-night, and reality. 
Parent company Comcast is one of the nati...
More
Consumers are in for a long couple of years with all the video streaming launches and changes about to unfold
11/12/2019
|
ConsumerAffairs

By Gary Guthrie
Gary Guthrie covers technology and travel for the ConsumerAffairs news ... Read Full Bio→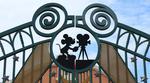 The Mouse is officially in the house. 
Say hello to Disney+, the new subscription video on-demand (SVOD) streaming service from the Walt DIsney Company. The service is making its debut Tuesday in the United States, Canada, and the Netherlands.
All in all, Disney+ will have at its fingertips close to 7,000 television episodes and 500 films. To kick-start the service, the company will lean heavily on five properties: 
Star Wars: Included will be the first six films of the St...
More
Sort By