The company says it's unsure what the future holds for it
09/16/2019
|
ConsumerAffairs

By Sarah D. Young
Sarah D. Young has been a columnist for a blog ... Read Full Bio→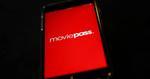 MoviePass announced on Friday that it would be shutting down its service on Saturday, September 14. At this time, it's unclear whether the movie subscription service plans to resume service at any point in the future. 
In a press release, MoviePass parent company Helios and Matheson Analytics said the company's "efforts to recapitalize MoviePass have not been successful to date." 
"The Company is unable to predict if or when the MoviePass service will continue." Helios an...
More
The two media giants hope their marriage is better the second time again
08/14/2019
|
ConsumerAffairs

By Mark Huffman
Mark Huffman has been a consumer news reporter for ConsumerAffairs ... Read Full Bio→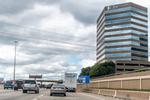 CBS and Viacom, two entertainment companies that once were one company, are joining forces once again. The two entertainment companies have announced an all-stock merger that will form a new company called ViacomCBS Inc.
Should the deal close as expected, CBS' broadcast network will be part of an entertainment package that will include Viacom's MTV, Nickelodeon and Comedy Central, as well as its Paramount film and TV studio and CBS' showtime cable network.
Bob Bakish, who...
More
Sort By