Low salaries have been a major factor in a declining interest in teaching careers
12/10/2019
|
ConsumerAffairs

By Sarah D. Young
Sarah D. Young has been a columnist for a blog ... Read Full Bio→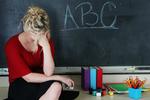 The number of adults choosing to pursue teaching as a career has declined sharply over the last eight years, according to a new analysis by the Center for American Progress (CAP). 
Enrollment in teacher preparation programs has fallen by more than half in the following nine states: New York, Pennsylvania, Illinois, California, Oklahoma, Michigan, Ohio, Indiana, and New Jersey. In Oklahoma, teacher preparation programs at colleges and universities have seen an 80 percent ...
More
Three lawmakers have introduced a bill to fund the effort
11/20/2019
|
ConsumerAffairs

By Mark Huffman
Mark Huffman has been a consumer news reporter for ConsumerAffairs ... Read Full Bio→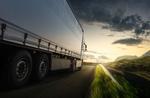 Consumers are traveling more than ever, but some lawmakers in Congress are worried there soon won't be enough transportation workers to get people where they're going.
Three members of the House have introduced the Promoting Service in Transportation Act, which would authorize the government to spend up to $30 million on an ad campaign urging people to go into the transportation industry.
The bipartisan legislation is backed by Representatives Rick Larsen (D-Wash.), Don Y...
More
Sort By