Experts say negotiating lets the company know you value your worth
04/22/2019
|
ConsumerAffairs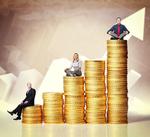 Just 39 percent of workers tried to negotiate a higher salary during their last job offer, according to a survey by staffing firm Robert Half.
The firm surveyed professionals in 27 U.S. cities and found that those in New York, Dallas, and San Francisco were most likely to negotiate their salary. Men were more likely than women to do so, at 46 percent and 34 percent, respectively.
But job seekers shouldn't shy away from pushing for more pay. In fact, experts say negotiatin...
More
A poll revealed five top sources of stress among professionals
04/17/2019
|
ConsumerAffairs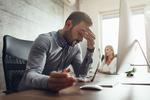 A recent survey of nearly 3,000 professionals conducted by LinkedIn found that half (49 percent) of workers feel stressed in their jobs. Workers cited several different drivers of stress, but one in particular stood out as a key source of stress among the majority.
Seventy percent of those surveyed said workload or difficulty finding work-life balance was the biggest cause of stress. This was true across the board, regardless of age, gender, or seniority.
Behind workload...
More
Sort By