Moderate wage gains and shifts in economy are keeping the trend in place, economists say
10/04/2018
|
ConsumerAffairs

By Sarah D. Young
Sarah D. Young has been a columnist for a blog ... Read Full Bio→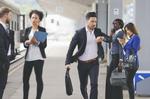 Despite a strong labor market, a sizable share of Americans -- 5.1 percent (or 7.9 million people) -- held down multiple jobs in August, according to a report from Bloomberg.
The publication cited "disappointingly moderate" worker pay gains and employers being slow to increase hours and benefits as primary reasons why many U.S. workers are forced to hold multiple jobs. The trend has surfaced despite the unemployment rate having hit an almost five-decade low of 3.9 percen...
More
Most corporate board members in California and elsewhere are men
10/02/2018
|
ConsumerAffairs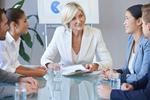 People may disagree over whether corporations count as people, but there's little debate that whatever they are, they tilt decidedly male.
In California, for instance, only 16 percent of people on corporate boards are women. Businesses that are based in the state with the fifth largest economy in the world are now going to have to prepare for some modest changes.
On Sunday, Gov. Jerry Brown signed a new law requiring publicly-traded companies whose primary offices are in ...
More
Sort By