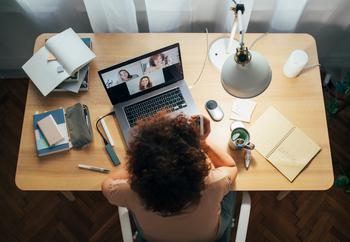 Researchers encourage consumers to get up and stretch their legs as often as possible
With many consumers now working from home for the long haul in the midst of the COVID-19 pandemic, a new study is highlighting some best practices to make the most of this time at home. 
According to experts from the University of Cincinnati, finding the right chair, putting the computer at the right angle, and taking breaks to walk away from the designated work space are all key for consumers currently working from home. Consumers' home setups may not allow for the same...