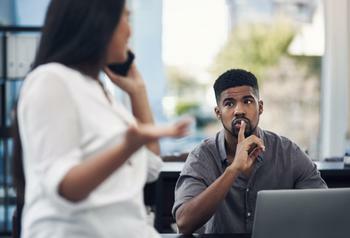 Maintaining friendly relationships with coworkers can be beneficial for consumers
A new study conducted by researchers from the University of Central Florida explored how coworkers interact from a social standpoint. 
The team found that the majority of consumers experience rude behavior at work, but they say it generally isn't a consistent problem. In fact, the researchers say many coworkers wind up developing strong relationships that can be very helpful. 
"Because prior research suggests workplace mistreatment is harmful and widespread, it is often c...