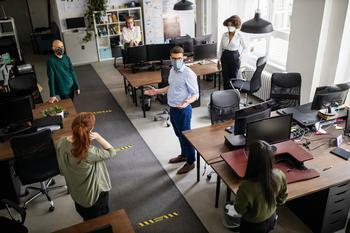 The order aims to keep employees from contracting COVID-19 at work
President Biden has signed an executive order directing the Occupational Safety and Health Administration (OSHA) to issue guidance to employers on keeping workers from getting COVID-19 on the job.
Biden has signed a flurry of executive orders during his first days in office, most aimed at fighting the COVID-19 pandemic and its effects on Americans. 
Thursday's order on Protecting Worker Health and Safety gives OSHA two weeks to provide employers with workplace safety guid...