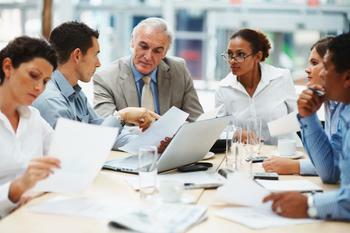 Researchers say this is particularly true for women in leadership roles
A new study conducted by researchers from the University of California at Riverside explored what qualities are important for leaders to be the most effective. 
Their findings suggest that leaders tend to get the most respect from workers when they adopt certain emotional expressions during communication. The researchers explained that maintaining a happy, calm disposition is likely to yield the best results -- especially for women in positions of power. 
"When we interac...