The company is rolling out new initiatives to support employees and become more sustainable
01/09/2020
|
ConsumerAffairs

By Christopher Maynard
Christopher Maynard is a New York-based writer and editor who ... Read Full Bio→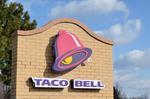 Have you ever sat back and dreamed of landing a job that allowed you to earn six figures? Did those dreams ever include you working at Taco Bell? 
The fast food company announced today several initiatives that it has planned for 2020 to support its employees and create a more sustainable business model. Within its plan, Taco Bells says it plans to test a $100,000 annual salary for managers of company-owned restaurants in certain markets. All corporate-owned restaurant em...
More
Getting to a win-win in this battle could take a very long time
01/06/2020
|
ConsumerAffairs

By Gary Guthrie
Gary Guthrie covers technology and travel for the ConsumerAffairs news ... Read Full Bio→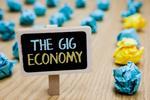 If someone walks like an employee and talks like an employee, then aren't they an employee? California says yes.
A new law in California (Assembly Bill 5 [AB 5]), which makes it more difficult for companies to hire workers as contractors, is getting pushback from gig economy businesses like food courier service Postmates and rideshare operators Uber and Lyft. These companies want things to stay as they were before 2020 rolled in, primarily for the cost savings on things ...
More
Sort By