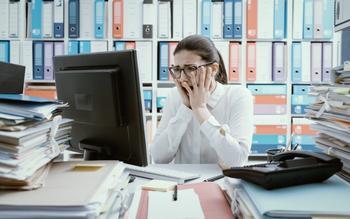 Improving air quality at work can help employees perform better in their roles
A new study conducted by researchers from Harvard's T.H. Chan School of Public Health explored how the air quality in an office can impact workers in several ways. 
Their work showed that poor ventilation at work can affect employees' productivity levels and overall cognitive function. 
"Our study adds to the emerging evidence that air pollution has an impact on our brain," said researcher Jose Guillermo Cedeño Laurent. "The findings show that increases in PM2.5 levels we...