People who design, build, and update apps make just over $100,000 per year
02/20/2019
|
ConsumerAffairs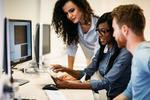 As the number of computer and smartphone applications continues to grow, demand for app developers is expected to increase significantly over the next five to seven years, Money Magazine reports.
These professionals make a median salary of $101,790, and they are going to be more in demand than any other position offering the opportunity to pull in a six-figure salary in the U.S. By 2023, the number of app software developers is expected to reach almost 1.1 million, accor...
More
The startup will stop docking worker pay based on the size of their tips
02/07/2019
|
ConsumerAffairs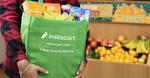 Instacart has changed its tipping policy after workers argued that it ultimately lowered their take-home pay.
"We heard loud and clear the frustration when your compensation didn't match the effort you put forth," Apoorva Mehta, Instacart's chief executive, wrote in an open letter to Instacart's contract workers, known as shoppers.
Instacart, an app that lets customers order groceries and other household items and have them delivered, unveiled the update to its compensati...
More
Sort By