Employers can find 'vetted and qualified' temporary workers on the platform
10/11/2019
|
ConsumerAffairs

By Sarah D. Young
Sarah D. Young has been a columnist for a blog ... Read Full Bio→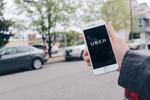 Uber has launched a new app that connects temporary workers with staffing agencies in need of workers. The app, called Uber Works, is only available in Chicago initially, but Uber says it plans to expand its availability "soon."  
Shift workers who use the service can find information on pay, location, and working conditions within the app. Workers can also use Uber Works to track working hours and breaks. Employers, meanwhile, can find "vetted and qualified" temporary w...
More
Company executives are aiming to reduce debt and return GE to a 'position of strength'
10/07/2019
|
ConsumerAffairs

By Sarah D. Young
Sarah D. Young has been a columnist for a blog ... Read Full Bio→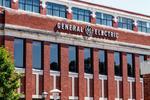 General Electric announced on Monday that it's freezing pension plans for approximately 20,000 employees in an effort to reduce both its debt and its staggering pension deficit. 
Chief Executive Officer Larry Culp, who has been striving to put the company on more solid footing since stepping into the position a year ago, said the plan unveiled Monday will reduce the company's pension deficit by up to $8 billion. 
The Boston-based company's pension deficit ranks among the ...
More
Sort By