Researchers suggest language is powerful in the workplace
06/12/2019
|
ConsumerAffairs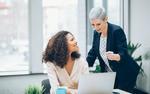 There are a lot of things that are stressful about work, but a new study could have employees reconsidering if speaking up in front of their boss is one of them.
According to researcher Danielle King, workers are more comfortable sharing their new ideas with their bosses when they receive positive, encouraging comments.
"Given that many employee ideas for change cannot be endorsed, our results highlight the practical importance of providing sensitive explanations for wh...
More
The retailer is expanding its paid family leave and child care benefits
06/11/2019
|
ConsumerAffairs

By Sarah D. Young
Sarah D. Young has been a columnist for a blog ... Read Full Bio→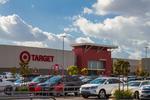 Target has announced that it plans to expand its child care and family leave benefits for both hourly and salaried employees.
Starting June 30, the company will offer up to four weeks paid family leave annually to allow employees to care for a new baby or sick family member. Employees who just gave birth will still get an additional six to eight weeks of paid maternity leave on top of that.
"Our workforce, like the communities we serve, is multigenerational, and our team ...
More
Sort By