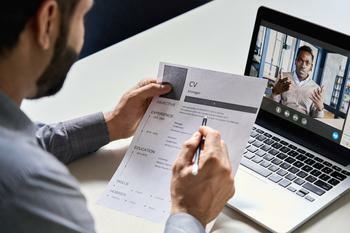 Current conditions have made applying for jobs more stressful
While much of the workforce has shifted online over the course of the COVID-19 pandemic, a new study conducted by researchers from the University of Toronto explored a tricky part of the online interview process. 
According to their findings, the stress and anxiety associated with the COVID-19 pandemic have made the virtual interview even more harrowing for some applicants. 
"Even before the pandemic, interview anxiety was a concern for many applicants," said researcher J...