But using all available vacation time may alleviate some of it
08/21/2019
|
ConsumerAffairs

By Mark Huffman
Mark Huffman has been a consumer news reporter for ConsumerAffairs ... Read Full Bio→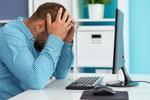 Summer is nearly over, and if you have yet to take any vacation time this year, you probably aren't the only one in your office who hasn't.
The U.S. Travel Association reports that American workers left 768 million vacation days on the table last year, a 9 percent increase over 2017. The researchers found that more than half of all U.S. workers don't use all their available paid time off.
So perhaps it's not that surprising that 96 percent of senior managers at U.S. firms...
More
Findings from a recent study suggest that a lot can hinge on bosses' attitudes
07/30/2019
|
ConsumerAffairs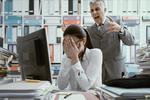 A new study conducted by researchers from Portland State University found that bosses who have a tendency towards bullying can not only impact employees' performance on the job, but can also negatively impact safety in the workplace. 
"Organizations need to understand how important it is to curb leaders' bad behavior and to create positive team dynamics, so that there will be fewer negative safety consequences for employees or customers," said researcher Liu-Qin Yang. "I...
More
Sort By