Drivers working for companies like Uber and Lyft will be paid $17.22 per hour
12/05/2018
|
ConsumerAffairs

By Sarah D. Young
Sarah D. Young has been a columnist for a blog ... Read Full Bio→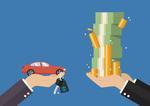 On Tuesday, New York City's Taxi and Limousine Commission (TLC) passed new minimum wage requirements for drivers working for ridesharing companies such as Uber and Lyft. Going forward, drivers will be paid $17.22 per hour.
The new minimum wage is the equivalent of the city's $15 per hour minimum wage requirement for other employees. The extra few dollars account for the fact that drivers have to pay payroll taxes and don't receive paid time off.
The new pay rules, which w...
More
A tight labor market may mean better working conditions for employees
12/05/2018
|
ConsumerAffairs

By Mark Huffman
Mark Huffman has been a consumer news reporter for ConsumerAffairs ... Read Full Bio→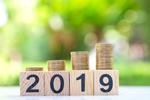 The job market in 2018 has been one of the best on record. Unemployment is ending the year at near record lows. But what does 2019 have in store? ADP, which monitors payrolls on a monthly basis, is projecting even better times for people looking for a job. First, let's review what happened this year. The jobless rate fell to a nearly 50-year low as the economy added more than two million jobs. After years of no pay raises, the average hourly wage rose $1 an hour. Pe...
More
Sort By