Millennials among the worst at taking advantage of vacation time
08/16/2018
|
ConsumerAffairs

By Gary Guthrie
Gary Guthrie covers technology and travel for the ConsumerAffairs news ... Read Full Bio→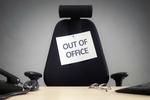 In an apples-to-apples comparison of paid time off, the United States trails the rest of the world by a vast margin. Truth is, the U.S. is the only major nation that doesn't guarantee workers any paid vacation time.
The Organisation for Economic Co-operation and Development (OECD), a group focused on promoting policies to improve the economic and social well-being of people around the world, found that employees in most countries are entitled to a minimum of 20 days off ...
More
Workers and their spouses can experience increased anxiety due to after-work expectations
08/10/2018
|
ConsumerAffairs

By Sarah D. Young
Sarah D. Young has been a columnist for a blog ... Read Full Bio→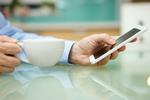 It's not just the action of answering work emails or taking care of work-related demands during off-hours that can be stressful -- the mere expectation of having to do so can harm the health and well-being of a worker, as well as their partner.
In a new study entitled, "Killing me softly: electronic communications monitoring and employee and significant-other well-being," researchers at Virginia Tech (VT) found that even being expected to check work email during non-work...
More
Sort By