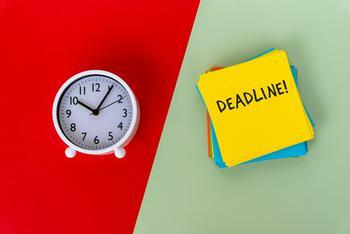 Taking away time pressures can help consumers get more done
A new study conducted by researchers from the University of Otago explored one potential reason why many consumers may feel compelled to procrastinate on certain tasks. Their findings showed that getting rid of deadlines -- or keeping them short -- may help beat procrastination. 
"We interpret this as evidence that specifying a longer deadline, as opposed to a short deadline or no deadline at all, removes the urgency to act, which is often perceived by people when asked ...