---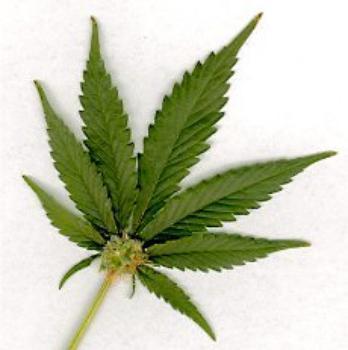 Last month voters in Colorado and Washington approved ballot initiatives legalizing marijuana for recreational use in those two states. But federal statutes still outlaw possession of the drug and the feds could take a hard-nosed approach to enforcement.
Now, a bipartisan group of lawmakers has introduced legislation in the U.S. House of Representatives that would force the U.S. government to stand aside and not enforce the federal laws regarding marijuana in those states. The legislation, H.R. 6606, has been referred to the House Judiciary Committee where its future is uncertain.
Co-sponsors
The measure is sponsored by Rep. Diana DeGette (D-CO).While the bill has nine co-sponsors. Two of them, Rep. Ron Paul (R-TX) and Rep. Barney Frank (D-MA), did not seek re-election and will not be in the next Congress. Other co-sponsors include Reps. Earl Blumenauer (D-OR), Mike Coffman (R-CO), Steve Cohen (D-TN), Sam Farr (CA), Raul Grijalva (D-AZ), Barbara Lee (D-CA), and Jarad Polis (D-CO).
Specifically, H.R. 6606 would amend the U.S. Controlled Substances Act to provide that federal law shall not preempt state marijuana laws. The U.S. Justice Department went to court to challenge Arizona when it enacted its own immigration law. Many believe it will do the same in the case of the two states' marijuana laws.
"I am proud to join with colleagues from both sides of the aisle on the 'Respect States' and Citizens' Rights Act' to protect states' rights and immediately resolve any conflict with thefederal government," DeGette said in a statement. "In Colorado we've witnessed the aggressive policies of the federal government in their treatment of legal medicinal marijuana providers. My constituents have spoken and I don't want the federal government denying money to Colorado or taking other punitive steps that would undermine the will of our citizens."
Colorado is moving ahead
Polis, one of three members of the Colorado delegation to back the measure, says Colorado officials and law enforcement are already working to implement the will of Colorado voters and the U.S. government should not interfere.
"I look forward to continuing to work with my colleagues in Congress and officials in the administration to deliver clear guidance that ensures the will of the people is protected," he said.
House Bill 6606 states: "In the case of any state law that pertains to marijuana, no provision of this title shall be construed as indicating an intent on the part of the Congress to occupy the field in which that provision operates, including criminal penalties, to the exclusion of State law on the same subject matter, nor shall any provision of this title be construed as preempting any such State law."
While it is unlikely that members of Congress will address this measure in the final days of the 112th session, the lawmakers says they plan to reintroduce the measure in 2013.
---