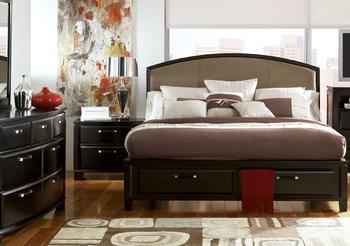 Remember when you got your first place and had the opportunity to pick out your own furniture?
Whether it was an apartment, condo or house, that living room back then represented a blank canvas of sorts, that you were able to color anyway you wanted. One of the best things about moving out on your own is buying furniture that suits your style, flair and personality.
Another thing that's cool about furniture shopping is the countless number of styles, brands and price points, so depending on your particular need and budget, most people who are in the market for a living room set or bedroom furniture can find something fairly easily. All it takes is just a little effort.
One of the more popular spots for furniture shopping is Ashley Furniture, a mainstay since the 1940s. Headquartered in Arcadia, Wis., Ashley Furniture offers an extremely wide array of home furnishings and accessories, and sells furniture both through independent dealers and through its countless stores. Consumers can also purchase products online.
It's safe to say that Ashley makes products that are geared towards consumers looking to buy furniture at a mid-level price range. And since its stores offer a wide variety of selections, it's easy for people to fulfill their furnishing needs in a small amount of time.
Of course the downside of being big is that it presents more opportunity for error -- late deliveries, damaged goods, return and warranty disputes, rude and so forth.
According to many of our readers, Ashley Furniture sometimes hasn't done too well in any of these areas.
Not too comfy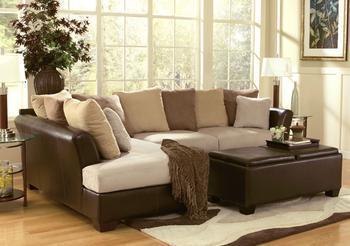 Robin of Virginia is a good example. She said she recently purchased furniture and a mattress from Ashley, and noticed almost immediately the items didn't feel as comfy as they looked.
"I purchased 4 pieces of furniture on September 3, my furniture came October 1," she wrote in a ConsumerAffairs posting. "I slept on my new mattress for two days and immediately knew that I didn't like it because it was not comfortable. I called, and customer service immediately said that they couldn't do anything. I also stated that one of the pieces of furniture was too big. She said, 'Sorry, nothing could be done--all sales final.'"
Since each Ashley Furniture store is independently owned, different locations will have different return policies, so consumers shouldn't assume it'll be easy to switch that sofa for another one if they don't like it.
In most cases, it's not in the best interest of the store or store owner to exchange a big furniture item, and using an all-sales-are-final-approach eliminates that problem. Because let's face it--few stores want to take back a piece of furniture that has been slightly used and devalued.
If possible, it's always best to seek out those furniture stores that have a flexible return, exchange and delivery policy across the board, and consumers should also be hyper aware of the stores' warranty limits.
Warranty issues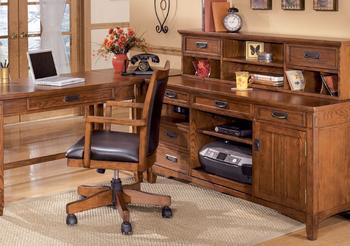 Evelene of Huntsville, Ark., explained that her Ashley warranty couldn't be honored on the mattress she purchased due to a stain. She wasn't too happy with how the pricey mattress felt either.
"I paid $1,300 for an Ashley latex mattress set," she wrote. "Now here I am two years later, my husband and I in misery every night. The mattress has shape-shifted so bad that I literally feel like I am going to fall out of bed every night when I go to sleep."
"We complained to the Ashley store and they sent someone out to take pictures of the mattress. I was told by the representatives on the phone that if three quarters of an inch difference was found, it would warrant replacement. The man taking pictures found three quarter inch difference on my husband's side and one inch difference on my side, leaving a big hump down the middle."
"However, Ashley called and said they noticed a stain on the mattress in the photo which voids the warranty. I told them all that it needed was the cover removed and laundered which is a big pain to do because the mattress is so heavy."
"They refused to stand by their product. I would have put a cover on the mattress if I had known that. I will never buy another stick of furniture from Ashley for as long as I live and have told everyone I know to be wary of them," Evelene wrote.
Most furniture companies wind up with a pretty extensive collection of negative reviews and Ashley is no exception. At this writing, out of 411 reviews, the company received just over one out of five stars for an overall satisfaction rating.
When it came to the type of complaints people had about the furniture company, a lot were attached to consumers having a hard time exchanging products after they arrived damaged, and many people had to pay a fee for delivery errors made by the company.
Additionally, many people said the salespeople they dealt with weren't forthcoming about sales policies.
Amy of Texas wrote about receiving a damaged couch upon delivery, and also having a wrong piece of furniture sent. When trying to remedy both problems, she said she had to do most of the legwork herself and was asked to pay delivery fees for the correct item to be transported.
"The first few orders went good," Amy wrote, but from then on, there were numerous issues with ordering the correct furniture by the salesman, not informing me of the policies before purchase, etc."
"I was given ripped leather furniture and then they told me to write it on the pickup paper and told me to still take it."
Although Amy didn't receive proper service from the company, she decided to trudge on and buy from Ashley again, but again she was disappointed.
After purchasing a headboard from the company, not only was it missing pieces, the piece that did arrive turned out to be damaged. And one year later, still no replacement. 
"I still have not received my product from a year ago," she wrote.
"This place has become too big and therefore treats people with corporate attitudes. The front desk service employees had no clue what was going on with things and were not properly trained. To deal with people who send you round and round in order to create confusion and not resolve the issue, seems to me like a scam to take people's money."
Updated 12/5:
In response to our story, Ashley forwarded this statement:
Ashley's approach to improving the quality of our products is demonstrated in the state of the art product testing and design labs that we have employed in each of our worldwide manufacturing facilities. We realize it is a privilege for our products to be invited into our customers' homes. That is why we continually analyze the quality of our raw materials and finished products with critical evaluations that test for durability, appearance, feel (hand) and overall performance.

Ashley is proud of the relationships we have built with our customers and hope to continue to help them realize their dreams of a beautiful home. We deliver millions of pieces of furniture each year to customers in 123 countries across the globe and are focused on each and every one of our customers having a satisfactory experience. We encourage all of our customers to reach out to us with their questions or concerns. Ashley's consumer affairs department works closely with our retail partners, including over 450 Ashley Furniture HomeStores, to ensure that our customers' questions are resolved in a timely manner. We encourage each of our customers to contact the store that they purchased their Ashley furniture product from or contact us at www.ashleyfurniture.com for assistance. Our customers' feedback is taken seriously and we promise to continue in our efforts to satisfy their needs.