---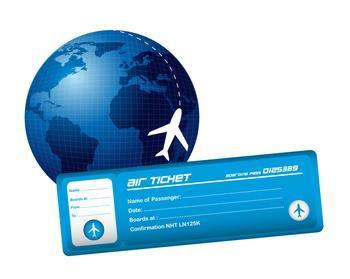 Online ticket agent Airtrade is being fined $150,000 for failing to tell consumers outright when flights were being operated under a code-sharing arrangement. As it levied the penalty, the U.S. Department of Transportation (DOT) also ordered the company to cease and desist from future violations.
It was Airtrade's second violation of the code-share disclosure rule in the past two years.
"When passengers book air travel, they have the right to know which airline will be operating their flight," said U.S. Transportation Secretary Ray LaHood. "We will continue to take enforcement action when an airline or ticket agent violates our code-share disclosure rule."
Full disclosure required
Under code-sharing, an airline will sell tickets on flights that use its designator code but are operated by a separate airline. DOT's rule requires airlines and ticket agents to disclose to consumers, before they book a flight, if the flight is operated under a code-sharing arrangement.
The disclosure must include the corporate name of the transporting carrier and any other name under which the flight is offered to the public. When tickets are purchased on the internet, code-share information must be easily viewable on the first display of a website following a search for flights corresponding to a desired itinerary.
Previous action
In a consent order issued on April 26, 2011, DOT assessed a $50,000 penalty against Airtrade for violating the code-share disclosure rule on its Internet web site. At that time, the company appeared to have corrected its Website to comply with the rule.
However, a follow-up investigation by DOT's Aviation Enforcement Office found that, for a period of time after the first violation, Airtrade once again failed to properly disclose code-sharing arrangements when advertising code-share flights operated on behalf of a major air carrier by a regional air carrier.
Airtrade did not display the corporate names of the transporting carriers or any other names under which those flights were sold to the public during the flight selection and booking process. As a result, consumers were unable to immediately learn the identity of the airline that would actually operate the aircraft on which they would be flying.
---