---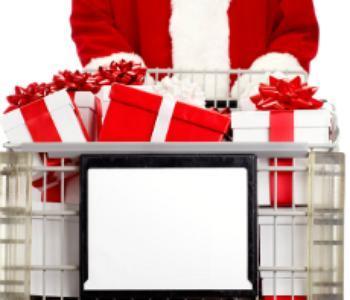 With the holiday spending bacchanal now in high gear, consumers really need to think twice before throwing cash at items that are not on their list.
An online survey commissioned by the National Endowment for Financial Education (NEFE) and conducted by Harris Interactive in September, finds that in a typical month more than two-thirds of U.S. adults purchase on impulse. And spending during the holiday season is anything but typical, with overindulgence often leading to a financial hangover come January.
"Holiday spending without a plan often leads to overspending -- not only because shoppers break the bank on presents. Decorations, holiday cards, entertaining, dining out and travel all impact the seasonal budget," says Paul Golden, spokesman for NEFE. "Most people only think about gifts when it comes to planning for their holiday expenses."
Big spenders
According to the National Retail Federation, a record 247 million people shopped in stores and online over the four-day weekend of Thanksgiving, Black Friday and Cyber Monday. And people are spending more. The average shopper spent $423 over the weekend, up from $398 last year. But because special discounts, sales and promotions -- which cause 50 percent of all impulse purchases -- will be abundant during the holiday season, shoppers should exercise restraint. The NEFE survey finds that 71 percent of the time impulse purchases lead to regret.
"A lot of families watch their budget very closely throughout the year and spend far beyond their expectations during the holidays," says Golden. "This short period of major spending can lead to long-term problems such as credit card debt, which can cause a burden for years to come. Don't be afraid to say 'no' to gifts you cannot afford. The greatest gift you can give yourself is financial stability."
Managing your spending
NEFE offers these five tips to manage spending during the holiday season:
Stop at one. While shopping, you may come across items that seem like a great fit for someone on your list for whom you have already bought. But resist the urge. Once you buy for someone, check her off your list. If the new gift is even better, be sure to return the previous gift you purchased.
Make concessions. Maintain your budget by cutting down your list of gift recipients. You also may have to be selective in what holiday parties you attend. Other activities, such as wrapping gifts and sending holiday cards can add up too, so avoid expensive wrapping and consider sending a letter rather than store bought cards.
Shop smart. Consider online shopping to get the best deals, but be sure to figure in shipping costs. Also look for good deals on auction Websites. Check sale ads regularly and be selective in your shopping. Don't wait until the last minute to do your shopping. Set a plan for your time and your spending.
Limit credit card usage. One way to help with this is by using a layaway program. Some retailers are offering good incentives and have eliminated many fees associated with layaway. If you are using credit, limit yourself to using one card and preset a limit that you will not exceed. Keep the rest of your credit cards at home when you go shopping.
Be realistic. Don't get too carried away with your spending this holiday season just because the economy is showing signs of life. It's important to stay mindful of your goals and the long-term outlook, and your plan for managing your finances.
---