---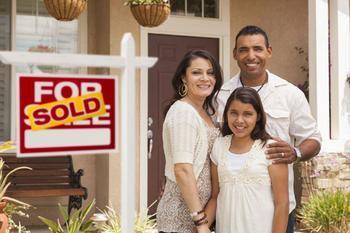 This week we officially entered the holiday season. There will be full schedules and plenty of stress between now and January 2.
So the last thing you want to do in December is buy a home, right? Well, maybe that's not quite true. If you are in the market for a home and want to drive the best bargain possible, maybe house-hunting is something to add to your already-crowded December to-do list. Here's why:
Less competition
Let's face it, not everyone is willing to take on extra stress around the holidays. Many consumers who are interested in purchasing a new home wait until after the holidays to start searching through the listings.
While the malls have more customers this time of year, the real estate market actually experiences a decrease in shoppers during the holiday season. So, if you find a home that is perfect for you, you'll probably have fewer competing bids from other prospective buyers. And that leads to our next benefit of buying a home this time of year.
More leverage
If the house has been on the market for a few months -- and didn't sell during the late summer and fall seasons -- the seller may reduce the price during the winter months. In fact, in many areas of the country, homes prices are typically at their lowest during the month of December.
Homeowners who are showing their homes during the holiday season often hope to sell it before the end of the year because of tax considerations, so they may also be more willing to negotiate on the price.
More attention
It's a slow time of year for realtors and lenders, too. Sellers aren't the only ones affected by the drop-off in home sales during the winter months. Realtors and lenders also feel the sting of their industry's slow season.
That means you may be get more personalized attention from your real estate agent, and a lender may shave a few points off your interest rate, just to get one final sale and home loan on the books before the year is over. Also, because there are fewer deals to juggle in December than at other times of the year, it's likely your paperwork will be processed faster as well.
Tax benefits
If you buy a home in December you may be able to reap a few tax benefits. Closing on a home before the end of the year means you can deduct certain settlement costs from your taxes for 2012. That includes any pro-rated property taxes and prepaid mortgage interest paid at closing. And, since discount points are considered prepaid interest, you can deduct those from your taxes as well.
There's one drawback to home shopping in December. There may be fewer homes to choose from. This year inventory levels are already pretty low. Not every seller wants to have potential buyers strolling through her home during the holidays. That's why some houses may not go on the market until January.
---