---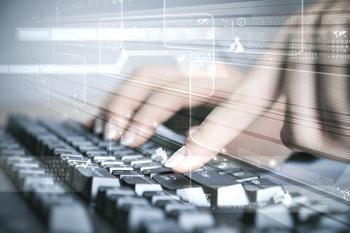 Cyber Monday sales set records this week as consumers migrated to the Web to do their holiday shopping.
Digital data analyst comScore reports holiday season U.S. retail e-commerce spending for the first 26 days of the November-December 2012 holiday season hit $16.4 billion -- a 16 percent increase over the same period last year. Cyber Monday reached $1.465 billion in online spending, up 17 percent versus year ago, representing the heaviest online spending day in history and the second day this season -- in addition to Black Friday -- to surpass $1 billion in sales.
And which online merchants offered the best deals and service? According to the Harris Poll Shopper Satisfaction Study of Online Retailers, Amazon currently sits at the top of the heap.
Most consumers are satisfied
In fact, the study found that a majority of online U.S. adults are satisfied with the overall online shopping experience. All retailers tested receive a rating of a 5 through a 7 on a 7-point scale. Also, all tested brands show positive when consumers were asked if they would recommend the merchant to others.
Survey takers asked about the selection of products, ease of shopping, perceived value and likelihood to recommend, along with overall satisfaction ratings.
Among the other Websites in the study, Costco Wholesale receives high marks when it came to mass merchandisers seen as offering a good value, Zappos and L.L. Bean share the top spot for selection of products in the clothing and apparel category, and online shoppers rate Kohl's Website highest for ease of shopping within the department store category.
Value counts
When asked which factor -- value, selection or ease of shopping -- is most important in determining return visits to an online retailer, "good value for the money" proved most important, with 33 percent mentioning it. By comparison only 16 percent chose "ease of shopping" and only 10 percent mentioned "selection of products."
Beyond Amazon, Costco is the second ranked mass merchandiser for value, with Walmart and Target close behind. Kohl's is the top-ranked department store for perceived value, and L.L. Bean and Zappos are the top-ranked clothing and apparel Websites for the same.
Interestingly, the survey found that women were more satisfied with their online shopping experience than men. Also, Nordstrom, whose brick and mortar stores are famous for their service and selection, failed to crack the top 10 among online merchants.
---