---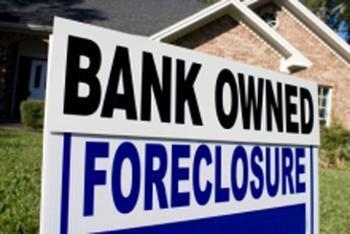 Relief has begun to arrive for some homeowners who unjustly lost their homes to foreclosure. In the last few weeks various states have begun handing out checks from the historic $25 billion settlement with lenders signed earlier this year.
But at least one state attorney general who was a party to the settlement is warning that "unscrupulous" companies are now trying to get a piece of the settlement by misleading eligible homeowners.
All benefits under the settlement are free, but West Virginia Attorney General Darrell McGraw says some operators are misleading consumers into thinking they must pay to obtain their checks. McGraw has gone to court to stop one such company, Murray, LLP, from doing so.
Seeks injunction
McGraw's office sued Texas-based Murray and four individuals in state court, asking the court to issue an injunction blocking Murray from taking 20 percent of consumers' money as a fee for completing a simple claim form. The suit also seeks to block Murray from charging fees for other alleged services relating to wrongful foreclosures.

"This sort of conduct is unacceptable in West Virginia," said McGraw. "It is my duty to enforce our consumer laws so that consumers, who have already lost their homes, are not victimized again by a group that charges for a service that was designed to be simple and free. Consumers should not be fooled into thinking anyone can advance their claim, because they can't. Consumers with questions about the National Mortgage Settlement claim process are urged to call my Consumer Protection Hotline for more information. All of our services are free."
Simple one-page form
McGraw says a customized single page claim form was sent out to 5,222 West Virginians who were already determined to be eligible for the expected payment of approximately $1,500 to $2,000. He says the forms are extremely simple and easy to complete. The deadline for claim submission is January 18, 2013. If consumers have questions they can call a toll-free number for help.

But McGraw says that even before the first claim form was sent, the recently created "law firm" Murray LLP, registered in San Antonio, Texas, began marketing its services to foreclosure victims entitled to payment by offering to "push their claim forward" with the settlement administrator for 20 percent of the total payout.
McGraw cites what he calls a sophisticated nationwide advertising scheme on cable television and its Website as the source of confusion. Consumers, he says, get the idea they are hiring a lawyer to file their claim and will gain an advantage in the claims process by doing so.
Meanwhile, McGraw says he has received more foreclosure complaints from the Eastern Panhandle that any other part of the state. He says his office has received more than 800 written complaints requesting help with their home loans as part of a "Save Our Homes" initiative launched earlier this year.
---