---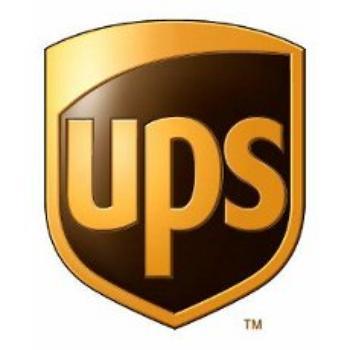 Today, it seems a lot of companies are going the sustainable living route.
We recently reported that IKEA is making huge efforts to conduct business in a green way and now another global company is following suit.
Now, UPS has announced that it's beginning a new initiative called UPS Carbon Neutral, allowing customers to replace the amount of carbon it takes for packages to be delivered, by supporting an existing emissions reduction project that's going on someplace in the world.
Customers have the option of joining the program by paying a little more on each package delivery, and UPS says it will match that extra amount and put it towards one of the several carbon reduction projects the company is linked to.
Some of the projects include the La Pradera Landfill gas project in Colombia, or Garcia River Forestry in the United States. Other ongoing carbon reduction projects customers can donate to include Cholburi Wastewater Biogas-to-Energy in Thailand and the Fujian Landfill Gas project in China.
Get customers involved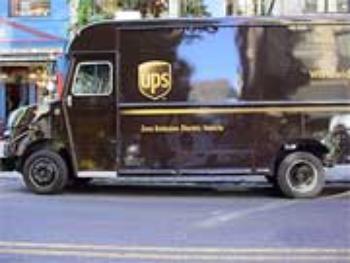 Just about every major company has announced it will conduct business in a greener and more sustainable fashion, but instead of companies simply attaching their brands to green initiatives, they want customers to be heavily involved too.
What's also popular among many companies today is trying to replace the energy, water and other natural resources they use while conducting business.
Companies generate more revenue through these green initiatives by not only appealing to the person who is trying to live greener--which is arguably your average consumer nowadays--they also increase revenue through the very advertising of their green initiative.
Even though certain marketing campaigns focus on social responsibility, the overall brand is still being kept in the public's consciousness, which can only help sales.
UPS says it will use a third party company by the name of Société Générale de Surveillance that verifies the legitimacy of carbon reduction projects. The delivery company also makes sure projects are certified by The CarbonNeutral Company.
Since the idea of carbon reduction became a part of the national conversation when it comes to the environment, UPS has been trying to counterbalance the amount of carbon it uses each day to make its deliveries.
Both UPS and FedEx have a pretty decent stronghold on the package delivering industry and due to the company's sheer size and amount of business, it has a lot of offsetting to do in order to make up for the amount of carbon it uses.
Things still get lost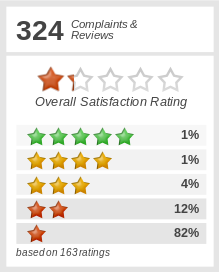 One would think between the success of UPS and the company's global customer base it would be able to anger customers a little less by not losing their packages.
"I own a business and have had a business account with UPS for about four years now," wrote Genny of Orlando, Fla., in a ConsumerAffairs posting.
"I have to say that when it comes to UPS losing the packages, they can trick you into not paying you for their claims. UPS had lost my first package of signs I sent (I make signs) and I ended up making the signs again for the client because my client was very unhappy.
"UPS took my second package I sent and claimed it as the lost one. They also made some kind of scam and linked both tracking numbers to the same case number. I lost money and they are not willing to take responsibility. So be really careful when it comes to them losing your boxes," Genny warns.
We sent an email to UPS for a statement about lost shipments and what customers should do to recover them, and received the following statement:
If a package is not delivered, UPS can help by performing a search to locate the package. If the package cannot be found, the shipper can file a claim up to the declared value of the package contents.
Back to green
But enough of complaints. Let's get back to the sustainability program. The cost per package to donate will be a flat rate since the amount of carbon UPS uses varies between destination, origin and the type of transport the shipment undergoes, which would make calculations rather difficult.
Customers can also choose to participate in the carbon program whenever they use UPS for delivery or they can sign a contract so all of their packages will include the extra donation charge automatically.
Either way, those customers trying to live more sustainable will be happy, UPS will probably appear more responsible in the public eye and more importantly it provides another avenue for those who want to contribute to environmental causes.
However it would be nice if UPS didn't lose your darn shipment.
---