---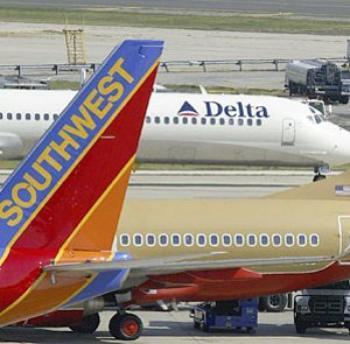 Traveling even short distances is still next to impossible in much of the New York City area today. Flooded subways remain shut down, trains aren't running and a vastly reduced schedule of buses crawl through gridlocked streets.
Suburban areas are plagued by flooded and debris-filled roadways and blanked-out traffic signals.
There are virtually no gas stations operating on Long Island and the few that still have electricity are running out of gas as motorists compete with homeowners seeking gas to run their generators.
It's not just everyday travel that's affected. Airlines are still struggling to get back to normal operations and untold thousands of passengers are stranded around the country.
Of course, everyone expects travel to be disrupted by storms of the magnitude of Sandy but airlines and cruise ship companies have managed to infuriate even more customers than normal by inconsistent policies during the Sandy crisis.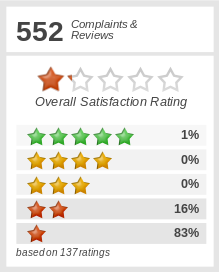 Take Betty of Evans, Ga.. She and her husband were in Vancouver, B.C., on business and were scheduled to return to Georgia this morning on Delta.
"Yesterday I was told my flight had been cancelled due to Hurricane Sandy so there would not be any fees to change flights. I was advised to call the international toll-free number to make the changes," Betty said in a ConsumerAffairs posting. "I stayed on hold for over one hour then finally spoke with a rude representative who told me a change would be over $1200."
"Thanks Delta for screwing us over! If you had accommodated us as we requested at 4am this morning I would have been home 3 hours ago. As it is I have no clue when/if I will get there," Bett fumed.
Farewell from Emirates
Nomita of New York, NY, was in Bangalore, India, as Sandy was moving up the coast Sunday and was surprised when Emirates that, unlike other airlines, it was not canceling its flights.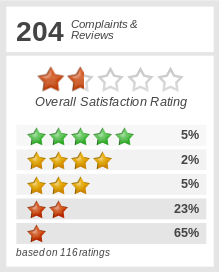 "However, upon reaching Dubai we were told the connecting flight was cancelled. We were then put up in a hotel and assured of flights to NYC on Wednesday Oct 31st, 2012. While this caused disruption to my work schedule, it was no fault of the airline. Ideally though, the airline should have cancelled the first flight," Nomita said.
But on Monday, Emirates called with the news that it was canceling the Wednesday flight and would not bear any more hotel expenses. The airline offered Nomita only two options:
"1. Continue to stay indefinitely in Dubai at my own cost until there is a flight to NYC.
2. Fly from Dubai to Houston."
"All airlines that I have flown so far have always agreed to at the least pay for a journey end-to-end – that is a contract entered into when I buy a ticket for going from A to B," Nomita said. "How can Emirates drop me off at C (which is at the other end of a big country) and say goodbye?"
Rough crossing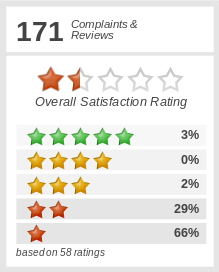 While airline travelers like Betty and Nomita tend to get annoyed when their flights are canceled or delayed, cruise line passengers would often prefer to stay on dry land when the seas turn rough.
"We booked a cruise on the Norwegian Jewel which departed two hours before they closed the port in NYC," said Sandra of Southbury, Conn. "They put all their clients' lives in harm's way by going directly into the path of Hurricane Sandy."
"We chose not to endanger ourselves [and] asked if we could book another cruise or get part of our money back. were told no, you did not purchase insurance," Sandra said.
Buying trip insurance isn't always the answer though, as Jennifer of Jacksonville, Fla., learned. She was scheduled to sail on the Disney Dream on Oct. 25, just as Sandy was bearing down on the Bahamas, which was their destination.
"My husband and I both contacted Disney to inquire about a possible cancellation due to this storm. We were told that the captain would make the decision if the cruise would be cancelled and that the passengers' safety is their number one priority," she said. "When I asked where the ship would sail since all the ports we were to go to were in the path of the hurricane, I was told that there was nowhere else for the ship to go and that we should just enjoy the onboard activities."
But sailing through a hurricane was not on Jennifer's list of favorite onboard activities, so she asked about using the trip insurance she had purchased to cancel the trip but was told the insurance did not cover weather-related incidents. So off Jennifer and her family went, sailing o'er the bounding main.
Tossed about
"We spent ALL three days in very rough seas. The winds were usually 65 miles per hour and the boat went straight for the storm. We never made port anywhere and the staff was not forthcoming with information. We could never get a direct answer. Passengers were tossed back and forth (literally)," she said. "The pools, Aquaduck, and the outside decks were closed for most of the cruise - my kids never even put on their bathing suits.
"Many of the passengers were sick from the rough seas along with the staff. On the final night were had the pleasure of viewing multiple passengers suffering from sea sickness to include my son. I guess this is Disney's idea of keeping their passengers safe. The conditions of the cruise had to be bad since Disney decided to pony up a form letter to all passengers offering us a 25% discount on our next Disney cruise."
---