---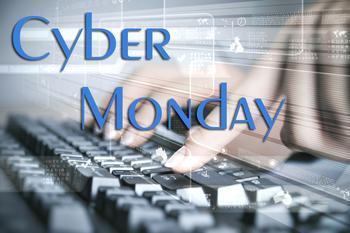 Black Friday is yesterday's news. Today is "Cyber Monday," a serious, and perhaps more civilized day for bargain-hunting.
Cyber Monday, of course, is the Monday after after Thanksgiving, when online retailers put out their bargains for online shoppers. Since the tradition began it has turned into one of the busiest shopping days of the year, rivaling Black Friday.
Actually, holiday shopping online is already off to a big start. Online Black Friday sales topped $1 billion for the first time this year, comScore Inc said on Sunday, up 26% over last year. ShopperTrak estimated Black Friday sales at $11.2 billion, down 1.8% from last year.
And unlike Black Friday, which often gets a black eye from consumers unhappy with crowded stores, sold-out items and price disputes, shoppers are highly positive about Cyber Monday. We conducted a computerized sentiment analysis of about 580,000 consumer postings to social media sites over the last year and found very positive sentiments, as reflected in this chart:
Compare that to the rather dismal 27% positive sentiment for Black Friday we reported earlier and one might conclude that online shopping is fast becoming the people's choice.
If there's any doubt online shopping is growing, a new survey from CouponCabin.com shows 47 percent of Cyber Monday shoppers will spend more money online today than they will in-store the during the rest of the holiday season.
Going mobile
The holiday has gone mobile as well. More than one-quarter of smartphone and tablet owners plan to shop online on Cyber Monday on their devices. Some of those embracing mobile Cyber Monday shopping started scoping out items in-store on Black Friday. More than four-in-ten smartphone owners who plan to shop online on Cyber Monday said they "showroomed" certain products on Black Friday with the intention to buy them on Cyber Monday.
Spending is expected to rise this year. Fifty-four percent of those surveyed said they plan to spend between $101 and $500 today. Six percent will spend more than $500.
"Cyber Monday's popularity has grown year after year," said Jackie Warrick, President and Chief Savings Officer at CouponCabin.com. "For some people, it's even eclipsed Black Friday as the top day for saving, likely due to its convenience. Plus, Cyber Monday shoppers can access deals from anywhere, whether they're on the go, at home or at work."
Bosses may not approve, but a lot of these purchases today will be made by people who are on company time. Thirty-seven percent of employed shoppers report they plan to browse the Cyber Monday deals while they're at work, up from 24 percent last year.
Advice
No matter where you'll do your Cyber Monday shopping, Warrick offers the following tips to maximize the busiest online shopping day of the year:
Bookmark, subscribe to and follow your favorites. In the week leading up to Cyber Monday, take some time to bookmark web pages, subscribe to email alerts and follow your favorite stores on various channels so you're in the know about their savings specials. It will save you precious shopping time when Cyber Monday rolls around!
Read reviews. Nobody likes to return items or get stuck with something that's low quality. Figure out which items are good fits for your needs ahead of time by reading reviews online. Don't be swayed to buy lesser quality items or ones that don't have what you want just because they're cheap.
Start your shopping on a coupon site. The sheer volume of deals on Cyber Monday can be overwhelming, so start your shopping on a coupon site. They do all the homework for you and you can easily search for your favorite stores and brands.
---