---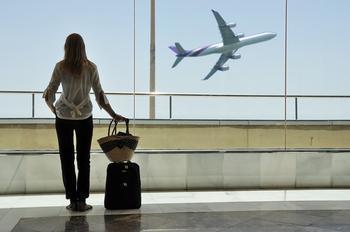 Unfortunately, the holiday season requires many of us to travel. Sure, we'll enjoy being with family and friends once we get there, but the getting there seems to get harder and more stressful every year.
So in the interest of removing some of that stress, here are a few ideas for making travel around the holidays simpler and easier, courtesy of the experts at the Ryerson University School of Hospitality and Tourism Management.
First, don't overspend. Give yourself plenty of time to shop for the best travel and vacation deals. Don't use just one Website. Check them all, if possible.
Timing can be everything
Also, be very careful that when you book travel, you fully understand the terms. Many third-party sites have little flexibility if plans change. The price may seem low but if you have to make even a slight change in plans, it will end up costing a lot more.
While you want to give yourself plenty of time to shop you don't want to take too much time. If you are trying to travel around Christmas or New Years, for example, your options are more limited. The earlier you book, the better the chances of securing your preferred dates.
If possible, try to book one of your travel dates on Christmas Day or even New Year's Day. Flights and trains will be less busy and wait times should be shorter.
The more flexible you can be the more travel options are at your disposal. If your plans include others, obviously you have to narrow your choices. But if you and your family are going away for a holiday, try to consider other options.
If you can go away for a week in January, for example, you might want to wait to book so you can take advantage of last-minute deals.
Leave presents unwrapped
Heightened security has made holiday travel harder. If you're travelling with gifts, leave them unwrapped. Remember that Christmas gifts may be opened and checked by security.
Try to pack lightly, especially when you're bringing gifts, to avoid excess baggage charges, which could push the envelope on your holiday budget. Consider shipping your gifts in advance to make travelling easier and to avoid your loved ones' gifts ending up in the lost luggage abyss. Avoid sending everything in one box, just in case.
If you're travelling with someone, pack some necessities in each other's bag. This way, you'll both be covered in case one your suitcases gets misplaced during the holiday rush.
Some of the stress of holiday travel is just getting to the airport. To avoid the parking hassle at the airport consider taking a taxi or airport limousine. This way, you can relax and start your hard-earned vacation on the right foot.
---