---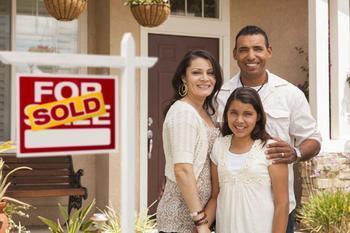 You've been watching the real estate market and interest rates and have decided now may be the right time to buy a home.
Prices are still low but are moving up. Interest rates remain near all-time lows, thanks to the Federal Reserve's latest round of stimulus. If you can get the house you want at the price you want and the interest rate you want, maybe now is the right time to pull the trigger.
But what are the people who are selling their homes thinking? How desperate are they, or are they growing more confident as the market recovers? Knowing the answer to that might help you drive a better bargain.
Inside information
Fortunately for would-be homebuyers, Redfin, a national real estate broker, has released a survey of homeowner sentiment, focusing on homeowners who intend to sell. The data can give buyers some insight into their negotiating partners.
The survey shows 83 percent believe they would get a better price by waiting one to two years, up from 80 percent in the third quarter. That could suggest sellers are less motivated. Unless circumstances require them to sell now, they may be willing to wait.
The percentage of people considering renting their homes instead of selling has also fallen slightly, from 46 to 43 percent. That suggests rising confidence they will be able to get an acceptable price.
Thirty-one percent intend to price their home higher than comps. That's the same percentage as last quarter and again, suggests growing confidence among sellers.
Cash is king
Interestingly, 37 percent would choose an all-cash offer over higher offers with conventional or FHA financing. This shows that cash is still king in real estate and if you can bring cash to the table, your chances of getting a good deal are much better.
Only 40 percent are selling because of economic concerns, down from 49 percent last quarter. That suggests fewer homeowners are feeling the pressure to sell, meaning the buyer loses a little leverage.
Not many people believe it's a good time to sell – 15 percent rather than 13 percent in the last survey. So those who are selling probably have some other reason. Advantage buyer.
Conversely, 58 percent said they believe now is a good time to buy, down from 61 percent in the third quarter. With declining interest rates that can only mean sellers recognize declining inventory and rising prices make it a bit more competitive for buyers. Advantage seller.
Growing confidence
Redfin says the changes in the numbers were small, but consistent with a trend of sellers being more confident about their chances in the market, a little less interested in alternatives to selling, such as renting out the home, and a little less concerned about the economy. If these trends continue over the next few quarters 2013 could possibly result in an easing of the big inventory squeeze that has made headlines throughout 2012.
"At this point in the housing market, the only opinion that matters is that of the would-be sellers trying to decide whether to put their home on the market," said Redfin CEO Glenn Kelman. "Economists agree that the market hit bottom some time earlier this year and low interest rates have brought out more buyers than we've seen in years, but most sellers decided to wait for better prices. These attitudes aren't changing dramatically from one quarter to the next, but the direction has been remarkably consistent among both buyers and sellers: the market is slowly tilting in sellers' favor."
For buyers, that may mean the window of opportunity that has existed the last several months is beginning to close ever so slightly.
---