---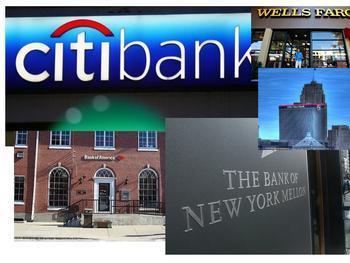 If you get into a dispute with your bank about something related to your checking account, the deck appears stacked against you, according to a Pew Research Center study.
The report looked at the 100 largest financial institutions' dispute resolution clauses as well as consumer attitudes about these procedures. Of the 92 account agreements Pew was able to obtain, 64 percent restricted dispute resolutions in various ways, including mandatory arbitration, class action bans, jury trial waivers, restrictions on damages, and shortened statutes of limitation.
Of those, mandatory arbitration clauses appear to be the limitation of choice. It requires consumers to submit all disputes they have with their financial institution to a third party decision maker – an "arbitrator" -- instead of going to court. Only one-quarter of banks allow consumers to "opt out" of this process.
Didn't read the fine print
"A checking account is the most widely used financial product in the United States, and many bank customers become bound by a mandatory arbitration agreement when they open their account," said project director Susan Weinstock. "We found that most consumers were not aware that their right to go to court is often limited if they have a dispute with their bank."
In examining the dispute resolution process, Pew researchers took a look at the 100 largest financial institutions and how they handle checking account disputes with their customers. It found that the bigger the institution, the more likely that an account agreement will require mandatory binding arbitration.
Over half of the 50 largest financial institutions have arbitration clauses in their account agreements, while only 30 percent of the next fifty financial institutions contain such clauses. Seventy-five percent of banks with an arbitration clause also included a ban on class action lawsuits.
Won't be going to court
Over half of the account agreements contain clauses whereby the consumer waives the right to a jury trial. About two-thirds of agreements do not require that the arbitrator have a law degree.
Banks also restrict dispute resolution through jury trial waivers and limited liability provisions.
What do consumers think about this? The Pew survey found that nine in ten consumers objected to at least some of the arbitration procedures. But despite overwhelming dissatisfaction with the arbitration process, half of consumers support the overall goal of arbitration – to be a simpler, less costly alternative to court.
---