---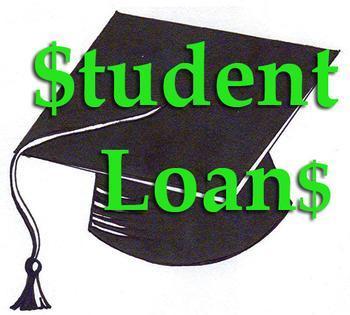 Students are not only taking out more and more loans to fund their education, an increasing number are having trouble paying it back.
A report from the Federal Reserve Bank of New York includes the troubling statistic that 11 percent of student loans were 90 days overdue in the third quarter of this year. That's a jump from 8.9 percent in the second quarter and 8.8 percent in the third quarter of 2011.
It's a matter of concern because of the huge amount of money that now makes up outstanding student loan debt. Earlier this year the total surpassed the $1 trillion mark, according to the Consumer Financial Protection Bureau. An escalating default rate among student borrowers could eventually threaten the financial system every bit as much as the housing crisis, analysts say.
In its report, the New York Fed noted that a big increase in student borrowing in the third quarter was partly responsible for the 2.3 percent increase in non-real estate household debt, which hit $2.7 trillion during the period. Students upped their borrowing by $42 billion. That compares to an $18 billion increase in auto loans and a $2 billion increase in credit card debt.
Total household indebtedness fell
The Quarterly Report on Household Debt and Credit is based on data from the New York Fed's Consumer Credit Panel, a nationally representative random sample drawn from Equifax credit report data. During the third quarter of 2012, total consumer indebtedness shrank $74 billion to $11.31 trillion, a 0.7 percent decrease from the previous quarter.
If non-real estate debt rose but total indebtedness fell, that must mean there was less real estate debt during the third quarter. The New York Fed report says that's exactly the case.
In the July through September period, both mortgage and equity credit line debt fell sharply, despite the fact that mortgage origination increased for a fourth straight quarter.
Gaining confidence
"The increase in mortgage originations, auto loans and credit card balances suggests that consumers are slowly gaining confidence in their financial position," said Donghoon Lee, senior economist at the New York Fed. "As consumers feel more comfortable, they may start to make purchases that were previously delayed."
In another bit of good news, delinquency rates for mortgages decreased from 6.3 percent to 5.9 percent. Mortgage debt was at $8.03 trillion, its lowest level since 2006, at the height of the housing market.
New foreclosures are returning to their pre-crisis levels, as about 242,000 consumers had a new foreclosure added to their credit report, the lowest in nearly six years.
---