---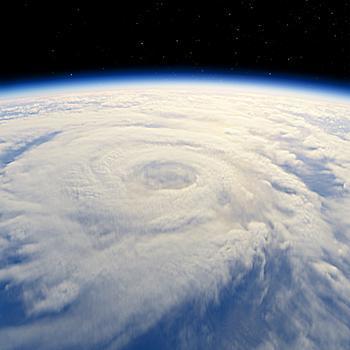 Now that Superstorm Sandy has cut a path of destruction through the northeast states, residents there are trying to put their lives back together. State officials are trying to make sure a terrible situation isn't made worse by price gouging and the types of scams that almost always follow a disaster.
"During emergencies, New Jerseyans should look out for each other -- not seek to take advantage of each other," said New Jersey Governor Chris Christie. "The State Division of Consumer Affairs is looking closely at any and all complaints about alleged price gouging. Anyone found to have violated the law will face significant penalties."
New Jersey's price gouging statute makes it illegal to set excessive price increases during a declared state of emergency or for 30 days after the termination of the state of emergency. Prices are considered excessive if they are more than 10 percent above the price at which the good or service was sold during the normal course of business, prior to the state of emergency.
Last year, in the aftermath of the much less-destructive Hurricane Irene, a Sussex County gas station was accused of raising fuel prices more than 16 percent. It ended up paying $50,000 to settle the price gouging charges.
New York
New York Attorney General Eric Schneiderman also warned businesses against price gouging. He said general business law prohibits excessive increase in costs of essential items like food, water, gas, generators, batteries and flashlights, and services like transportation, during natural disasters or other events that disrupt the market.
"While most vendors understand that customers are also neighbors and would never think of taking advantage of others during such disruptive times, these circumstances always require an extra sense of vigilance and preparation," Schneiderman said in a letter to the businesses. "As Attorney General, it is my responsibility to enforce the price gouging law, and while my hope is that I will not need to do so, my office is certainly prepared."
Scammers
State officials are also warning residents to be on guard for scammers who move in after a disaster, stealing money by offering low prices on clean up and repairs, then skipping out after pocketing an advance payment.
"We are reminding consumers to watch out not just for price gouging, but for the home repair scams and charity scams that often lie in wait when residents seek to recover from storm damage," Eric T. Kanefsky, acting director of the New Jersey Division of Consumer Affairs, said. "Disasters unfortunately attract their share of dishonest and shady opportunists."
Delaware Attorney General Beau Biden issued a similar warning to residents in his state. He says consumers should remain cautious with contractors they don't know.
"Sadly, there are also criminals ready to exploit this natural disaster for their own gain by defrauding those property owners," Biden said. "Knowing what to look out for and where to turn for help can make all the difference for consumers and their families."
Consumers can protect themselves, Biden said, by making sure a contractor is licensed and bonded and to be leery of door-to-door solicitations. Also, consumers should never pay for the work up front. Full payment shouldn't be made until the job has been completed to your satisfaction.
---