---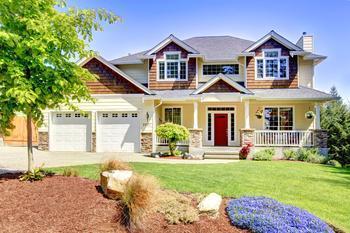 In the last couple of years Illinois and four other states enacted new consumer safeguards for homeowners who face foreclosure. Basically, it makes it harder to foreclose.
The Federal Housing Finance Agency (FHFA), which oversees Fannie Mae and Freddie Mac, responded by imposing an additional fee on mortgages originated in those states. The reasoning was this: if it's harder to foreclosure it will be more costly too. So all homeowners will bear a share of that cost.
Not so fast, says Illinois Attorney General Lisa Madigan, who championed that foreclosure protection before the Illinois legislature.
In a letter to Edward J. DeMarco, the acting director of FHFA, Madigan and her counterparts in New York and Connecticut said the agency's proposal targets higher fees on borrowers who live in Illinois and four other states that have enacted critical legal protections to safeguard homeowners in foreclosure.
The new mortgage fee applies to loans to borrowers living in Illinois, Connecticut, Florida, New Jersey and New York. The fees appear to be a direct response to those states enacting the new homeowner protections.
'Lacks evidence'
Madigan and the other attorneys general said FHFA's proposal lacks evidence showing that statutory consumer protections are the main factors of higher foreclosure costs for Fannie and Freddie. In fact, she says the proposal ignores a known driver of higher foreclosure costs -- widespread mortgage servicer misconduct during the foreclosure process, as demonstrated by the $25 billion national settlement reached earlier this year with the nation's five largest servicers.
Ultimately, Madigan said the proposal amounts to a thinly disguised threat to compel the states to accept higher costs for borrowers in their states or dismantle important legal protections altogether.
"If FHFA's proposal is adopted, Illinois homeowners will inevitably pay a steep price -- through higher interest rates or diminished legal protections for borrowers," Madigan said. "Either way, it's a lose-lose situation for homeowners."
In August, Illinois recorded the nation's highest level of foreclosure activity.
---