---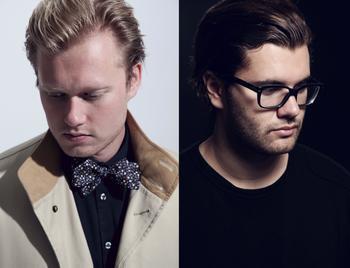 Websites that provide music streaming have been a lifesaver for music consumers.
Prior to sites like Groove Shark and Pandora, people downloaded songs with a level of trepidation since many folks were uncertain about all of the legalities surrounding downloads and if it was okay to share music with other people.
At the top of the music streaming hill is arguably Spotify, which allows users to access a countless array of songs by just a few mouse clicks, and the site has gotten so popular among music fans that the company is now delving into launching artists' careers instead of just hosting their music.
Spotify is first doing this with the Swedish Electronic music duo Cazzette , who doesn't yet have a record deal but hopes to use the streaming site's customer base to help bring about a healthy level of notoriety.
The partnership is another tactic that puts record labels even closer to irrelevance when it comes to discovering, developing and launching new artists. That's because since the early days of MySpace, musicians have developed less of a desire to shop their demos to big record companies and more of a desire to release their music to the public by themselves-- without the help of a percentage-gobbling middleman.
Steve Savoca, head of content operations at Spotify, said the company hopes to work with musicians to assist in their pursuits of being successful independent artists.
"We want to be a powerful partner to artists so they can leverage our platform to build strong one-to one relationships with their fans," he said in an interview with Billboard. "That's something we've been putting a lot of effort into lately."
If the partnership between Spotify and Cazzette is a successful one, and the band ends up getting the notoriety it's looking for, it could be yet another blow to the traditional record label approach of marketing--an approach that many already consider a dying dinosaur.
Still a challenge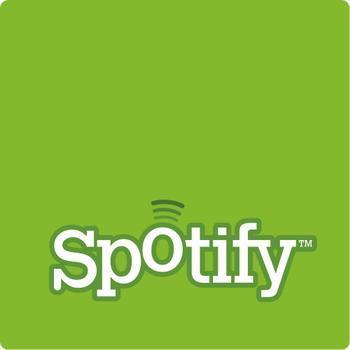 Up until this point, the growth of the Internet has helped a small number of musicians become big stars, but for most independent artists it's still a challenge to build a large following by just putting their music on SoundCloud, Last.FM or other artist-friendly sites.
So if Spotify can successfully launch the Swedish band towards global recognition, it could prove that an artist can be successful by allowing fans to stream their music for free, as opposed to releasing a single through a record label that they hope everyone buys.
Alexander Björklund--one half of Cazzette--says that large record sales are really not the band's primary goal and if they can use Spotify to build enough fans who will regularly attend their shows, the money from those shows should be enough to absorb whatever they don't sell in CDs and then some.
"Album sales are secondary," he said in a published interview. "Of course the promotion will reflect album sales, but that's not the main reason we're doing this. Accessibility and exposure is more important for us, as opposed to selling as many CDs as possible."
The success of the Spotify and Cassette partnership will also determine how interested other artists will be in releasing their music on the streaming site, instead of seeking out a traditional record deal.
Direct to consumers' ears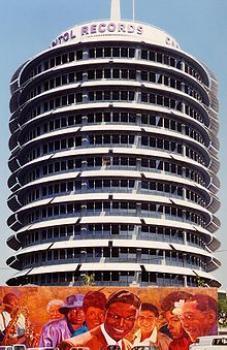 Artists are already leery of big record companies and the way they make artists recoup large costs before being able to make money--so Spotify providing an even more direct route to the music consumer will be a very welcomed avenue for many artists.
See, with technology making it much easier for the average person to make and promote their own music, the music consumer and the musician are many times one and the same, which means social networking will forever be linked to the marketing and launch of a new artist. This puts Spotify in a perfect position to be the go-to site for artists who want to release their music to an already built-in customer base.
Björklund says that working with Spotify and using its reputation to help grow their fame provides the group total freedom when it comes to making the music they want and releasing it on their own timetable.
"We have a lot of freedom to release whenever we want," he said. "Were not tied down to any release schedule, and we can add whatever content we like to our own application within Spotify. It's an entirely different approach."
---