---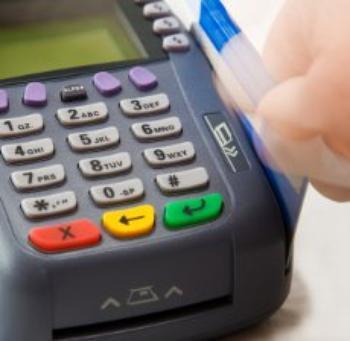 Opposition is building from retailers to a proposed settlement with banks and credit card companies over interchange fees. In two separate actions retailers this week filed objections with the court.
The case goes back to 2005 when a coalition of retailers sued Visa, MasterCard, Bank of America, Citibank, Bank One, Chase Manhattan Bank, J.P. Morgan Chase, Fleet Bank, Capital One and other banks, claiming they engaged in collusive practices by setting credit card interchange fees at "supracompetitive" levels.
A settlement earlier this year mandated a $6 billion payment to retailers and a change in rules that would allow retailers to provide a discount for customers who pay in cash -- something the banks had generally opposed.
Unpopular with retailers
But the settlement was unpopular with retailers from the start. The National Grocers Association (NGA), which represents independent grocery stores, has filed objections to the settlement with the U.S. District Court for the Eastern District of New York, saying the settlement locks in a system they were fighting to reform.
"The NGA Board of Directors from the outset made it crystal clear that NGA was not motivated by money damages, but reform of the collusive establishment of interchange fees and enforcement of anti-competitive rules by the credit card companies and banks that unfairly restrict merchants' freedom to operate," said Peter J. Larkin, NGA President and CEO.
An interchange fee is mostly invisible to consumers although it is reflected in the cost of goods and services. It's the fee that the merchant's bank pays to the customer's bank for processing the consumer's credit or debit card transaction. Merchants generally claim the fees are anti-competitive and don't see much change in the proposed settlement.
"We were and still are all committed to achieving reform of an anti-competitive interchange fee system and rules in order to provide competition, transparency and fairness in the swipe fee marketplace," said Larkin.
Simultaneous action
In a simultaneous action 10 named plaintiffs and another 1,200 small businesses also filed objections to the proposed settlement.
The named class plaintiffs opposing the proposed settlement of the case, which is known as "In Re Payment Card Interchange Fee and Merchant Discount Antitrust Litigation," are Affiliated Foods Midwest, Coborn's, Inc., D'Agostino Supermarkets, Jetro Holdings LLC, National Association of Convenience Stores (NACS), NATSO, National Community Pharmacists Association (NCPA), National Cooperative Grocers Association (NCGA), National Grocers Association (NGA), and National Restaurant Association (NRA).
"The vocal opposition from such a substantial and diverse portion of the merchant community demonstrates just how ineffective and unacceptable this proposed settlement is," said Dave Carpenter, president and CEO, J.D. Carpenter Companies and chairman of the National Association of Convenience Stores. "The proposed settlement is simply a bad deal that further entrenches the anti-competitive practices of the Visa and MasterCard duopoly and denies merchants of their legal right to fight for real changes in court."
Oral arguments are scheduled for November 9.
---