---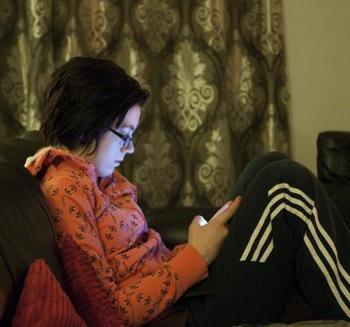 There are products and sites that children should not buy or visit. But enforcing these age restrictions can be problematic. In Spain they may have found a solution.
While it is almost impossible to verify a user's age when he access a particular site from a desktop computer, there isn't that problem when he uses a mobile device. Researchers at the Polytechnic University of Valencia want mobile providers to begin requiring parents to register the ages of their children when they buy them a smartphone or tablet.
Automatic age verification
"Verification of age upon access to mobile phone services is not effective because the child can also falsify their age by checking a different box," said María de Miguel Molina, lecturer at the Polytechnic University of Valencia. "However, operators could be made aware of the age of their young users if their parents were to disclose such information when purchasing a mobile phone for their child. This information could then be registered."
She says such a system would keep minors away from adult sites, online tobacco and alcohol merchants, and even some video games that have age classifications.
Published in the Quality & Quantity journal, the report suggests that if this measure were adopted, access to all age-inappropriate sites or those not suitable for minors could be filtered or blocked. It would also mean common regulations for operators.
Honor system
The majority of companies currently operating in Spain have signed the self-regulation code of the Spanish Mobile Operators Association, AESAM, which supports "responsible access" to content. In the U.S., the system is similar, amounting more or less to an honor system. The site asks users to verify they are over 21 and if they say they are, they are admitted.
In their study the researchers have also recommended the creation of a classification scheme according to user age and service theme like the one currently in place for video games: the Pan European Game Information (PEGI), which recommends games for children and youngsters of 3, 7, 12, 16 and over 18 years.
The researchers say the study was conducted using surveys sent to companies, government agencies and child protection associations.
"Up until now we thought we could control youngsters' access to the Internet on the household desktop by locating it in a visible place, for example, and ensuring that children use the internet properly. But, smartphones have opened up new doors," said De Miguel.
---