---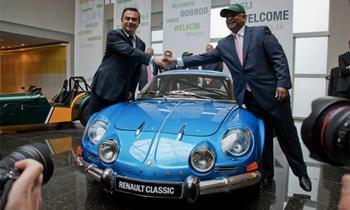 Porsche drivers, check your rearview mirror. Renault is reviving its Alpine sports car marque in partnership with Caterham, the British racing-car company.
Carlos Ghosn, CEO of Renault and Tony Fernandes, Chairman of Caterham Group, said the companies are joining forces to develop stylish, high-performance sports cars, part of Renault's strategy to move upscale a bit.
It's expected to be about four years before the first models roll off the line and there's no word on when -- or, for that matter, if -- they will be sold in the U.S.
"The future vehicles will be distinctive, differentiated, and carry the respective DNA of Alpine and Caterham Cars, the automotive division of Caterham Group," the companies said in a joint statement. They will be built at the Alpine plant in Dieppe, Normandy, in France.
"The global market for specific sports cars is an important and vivid market with more than 700,000 vehicles expected in 2015. Between 2009 and 2015, an increase of 50% is expected, including 15% in Europe between 2012 and 2015," said Ghosn.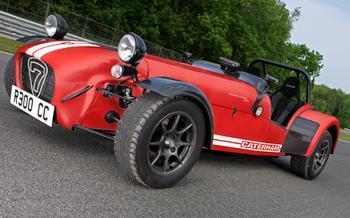 Tony Fernandes, Caterham Group Chairman, added: "I have not felt as excited about a new venture since I launched AirAsia in 2001. We know the markets we are going into and, particularly in my playground in Asia, there is a huge opportunity to replicate the AirAsia model and give consumers access to exciting, affordable products that marry our interests in F1 and technology and help make their dreams come true."
Most of Caterham's current output consists of super-light cars intended for use only on the track. The Alpine, like the 1970s model pictured above, was a highly popular, mid-prices sports car suitable for everyday driving but beefy enough to trounce Porsche, Lancia and Ford, taking all three top spots in the 1971 Monte Carlo rally.
Production of the Alpine ground to a halt in 1996. Renault announced plans to revive it in 2007 but later canceled those plans.
---