---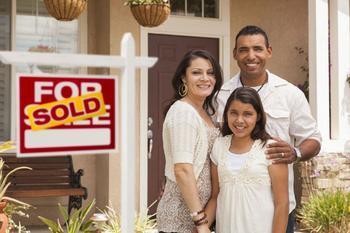 October was a busy month for homebuyers, as theNational Association of Realtors (NAR) reports its Pending Home Sales Index rose 5.2 percent in the month and was up 13.2 percent over October 2011.
Pending sales reflect contracts that have been signed but not yet closed. Normally it takes 30 to 60 days for a residential real estate transaction to close, so the Pending Home Sales Index is an indicator of what may be in the pipeline.
Actual sales may be lower than pending sales, since some deals fall through. In many cases the prospective buyer is unable to qualify for a loan or the property fails to appraise for the sale price. Even so, Realtors see the latest numbers as a very good sign.
"We've had very good housing affordability conditions for quite some time, but we're seeing more impact now from steady job creation, and rising consumer confidence about home buying now that home prices have clearly turned positive," said Lawrence Yun, NAR chief economist. "Outside of a few spikes during the tax credit period, pending home sales are at the highest level since March 2007 when the index also reached 104.8. On a year-over-year basis, pending home sales have risen for 18 consecutive months."
Midwest leads
Pending sales were particularly strong in the Midwest and the South was active as well. Sales were off a bit in the Northeast and West.
"The Northeast saw some impact from Hurricane Sandy, but limited inventory in the West is keeping a lid on the market. All regions are up from a year ago, with double-digit gains in every region but the West," Yun said.
Pending sales in the Northeast slipped 0.1 percent to 79.2 in October but were 13.3 percent above a year ago. In the Midwest, the index jumped 15.6 percent to 104.4 in October and is 20.0 percent above October 2011.
Pending home sales in the South rose 5.5 percent to an index of 117.3 in October and are 17.4 percent higher than a year ago. In the West, the index declined 1.1 percent in October to 105.7, but is 0.9 percent above October 2011.
---