---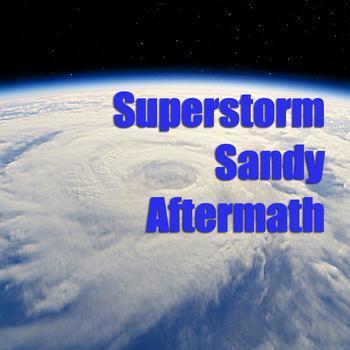 The power is off over wide areas and gasoline remains in short supply as the Northeast enters its second post-Sandy week. In New Jersey, state officials have announced a widespread probe of alleged price gouging.
The New Jersey Division of Consumer Affairs said it has issued subpoenas to 65 businesses across the state, stepping up its investigation into more than 500 consumer complaints about alleged price gouging.
"Having visited some of the hardest-hit areas of our state, and having seen firsthand the suffering people are experiencing, I assure New Jersey's residents and retailers that we are taking a zero-tolerance approach to price gouging," said Governor Chris Christie. "Fuel, electricity, food, and a place to sleep are not luxuries, certainly not for individuals who have been displaced from their homes and in many cases have limited resources at their disposal. We are not asking businesses to function as charities. We require that they obey New Jersey's laws - or pay significant penalties."
The price gouging complaints have rolled in from all sections of the hard-hit state, but are particularly numerous from Bergen, Essex, Middlesex, Monmouth, Ocean, and Passaic counties. The top category of complaints concerns gasoline prices. In some cases stations reportedly raised prices by more than $1 a gallon after the storm.
Gas station violations
The state has also received complaints about gas stations charging more to fill up hand-held canisters than to fill car gas tanks, in apparent violation of state Motor Fuels Act protections related to fuel prices.
While regional oil refineries were spared all but minor damage from the storm, many stations are still without power and cannot pump fuel. Those that are still operating are being overwhelmed, creating temporary supply bottlenecks.
In addition to gasoline, New Jersey officials say they are investigating reports that the price of generators, batteries and propane doubled after the storm. They are also looking into food prices, including reports of unexpectedly high prices at convenience stores and restaurants in certain areas, affecting consumers who are unable to cook a hot meal at home due to power outages.
New Jersey Attorney General Jeffrey Chiesa says his office has deployed 45 investigators around the state and expects the number of subpoenas to exceed 100 by early this week.
---