---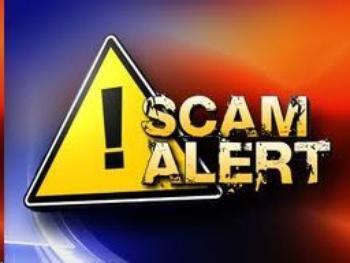 A New Jersey court case underscores the importance of always checking out a charity before you make a donation -- especially a cash donation.
The court has ordered two men who claimed to be raising money for the families of emergency responders who died at the World Trade Center on 9/11 to give up $121,116 in donations and pay civil penalties. They are also permanently barred from working for any charitable organization in New Jersey, under terms of a Final Consent Judgment that resolves a lawsuit filed by New Jersey Attorney General Jeffrey S. Chiesa and the New Jersey Division of Consumer Affairs.
"This case illustrates how charlatans will use a tragic event, and the pretext of helping those in need, to profit themselves. We're on alert for similar scams in the aftermath of Hurricane Sandy and consumers should perform due diligence before making donations if they are contacted and asked to aid storm victims," Chiesa said.
Concern raised about fake Sandy charities
Chiesa points out that, to date, only one charity created specifically created to aid Hurricane Sandy victims has registered with the state.
In the just-settled case Chiesa said the two men brought a custom-painted pickup truck to public events, where they sold t-shirts featuring the logos of the New York City police and fire departments and also took cash donations, under the guise of helping the families of fallen first responders.
They were not authorized to use the logos and not legally allowed to solicit the donations. The pickup truck had painted images of the World Trade Center and listed the names of first responders who perished there. According to the factual findings in the Final Consent Judgment, no money went to the victims' family members.
"We have zero tolerance for those who attempt to enrich themselves by using emotional appeals following a tragedy or disaster to defraud consumers who want to help those in need," said Eric T. Kanefsky, Acting Director of the State Division of Consumer Affairs. "The Division will seek swift and severe action against those who use the name of a just cause to enrich themselves."
Avoiding a rip-off
Consumer who want to support a worthy cause, of course, should. But New Jersey officials, along with most consumer advocates, suggest donors always show caution.
Before donating to a charity, find out whether the organization is registered with the state or is exempt from the registration requirement. In some states certain religious and educational organizations, and charities that raise less than $10,000 annually in contributions, are exempt.
Learn how, exactly, the charity plans to use your money. Learn how much the charity spent during recent fiscal years on program costs, management costs, and fundraising. Learn about the charity's stated mission. If the charity representative is reluctant to answer these questions, it's not a good sign.
The charity should readily provide all of this information to you. Verify the information by calling your state attorney general's office.
---