---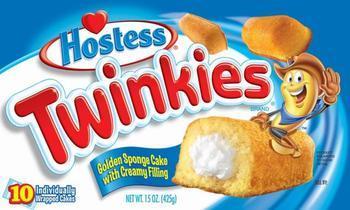 Perhaps obscured in the Thanksgiving festivities and the shopping frenzy that followed, the last-ditch effort to save Hostess Brands failed last week. A bankruptcy court has approved its emergency interim motion for the orderly wind-down of its business and sale of its assets.
Judge Robert Drain approved the motion after the company and the Bakery, Confectionery, Tobacco and Grain Millers Union (BCTGM) were unable to reach an agreement during an 11th-hour mediation yesterday.
Twinkies will be missed, at least for a little while. We conducted a computerized sentiment analysis of about 310,000 consumer comments on social media over the last year.
Not surprisingly, most of the comments were made in recent weeks, as Twinkies' plight became known -- and it was apparently news consumers were not happy to hear.
Oddly, consumers seem most impressed by Twinkies' purported ability to survive nuclear devastation or other apocalyptic event.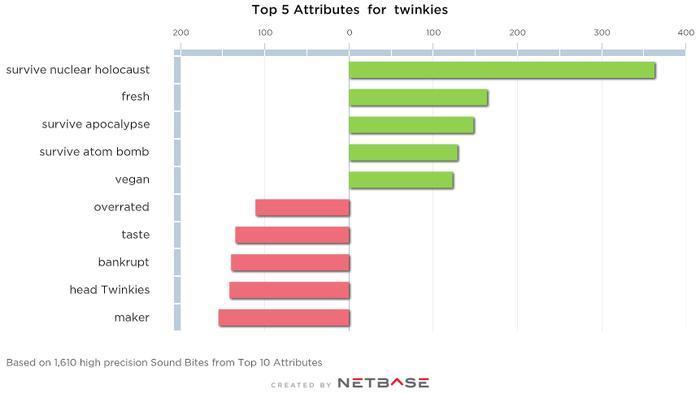 No options
Hostess says it has no option other than liquidating, blaming the bakers' union strike for crippling it at a time when it was attempting to reorganize under bankruptcy to continue operating. More than 18,000 employees will eventually be laid off.
Hostess Brands said it intends to retain approximately 3,200 employees to assist with the initial phase of the wind down. Employee headcount is expected to decrease by 94 percent within the first 16 weeks of the operation. The entire process is expected to be completed in one year.
Hostess blames its demise on "an inflated cost structure that put the company at a profound competitive disadvantage." Hostess said the biggest part of its costs was its collective bargaining agreements that covered 15,000 of 18,500 employees.
Among other provisions, the court order allows Hostess Brands to return excess ingredients and packaging; provides liquidity through an amended debtor-in-possession financing agreement and consensual use of cash collateral; and authorizes the Company to implement a non-executive employee retention plan to ensure the Company has the necessary personnel to implement the wind down.
Brands for sale
Hostess produces more than 30 brands, including the iconic Twinkies, Cupcakes and Wonder Bread product lines. But just because the company is going out of business doesn't mean those products will disappear from the marketplace.
Hostess said it fully expects to sell those brands to other food companies, who will continue to produce them. However the winddown will mean the closure of 33 Hostess bakeries, 565 distribution centers, approximately 5,500 delivery routes, 570 bakery outlet stores and the loss of 18,500 jobs.
Hostess brands was founded in 1930 and was based in Irving, Tex.
---