---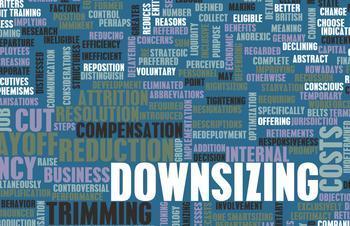 Planned job cuts by U.S.-based employers shot up 41 percent in October -- to 47,724, pushing downsizing activity to its highest level in five months, according to the report on monthly job cuts released by global outplacement consultancy Challenger, Gray & Christmas, Inc.
The October surge follows a relatively mild September, during which employers announced 33,816 job cuts -- the second lowest monthly total in the last 22 months. October was the highest job-cut month since May, when 61,887 planned layoffs were announced. It was up 12 percent from the same month a year ago, when employers announced plans to trim payrolls by 42,759 workers.
Trending lower
Despite last month's sharp increase, layoffs for the year are still well below last year's pace. Through 10 months, employers announced 433,725 job cuts --17 percent fewer than the 521,823 cuts announced between January and October 2011.
The automotive sector led the surge in October job cuts, announcing plans to fire 11,615 workers, compared with the 10,405 job cuts announced by this sector over the previous nine months. The new year-to-date-total of 22,020 is more than double the 10,593 job cuts announced by the automotive sector in all of 2011.
The bulk of last month's automotive job cuts were by the Ford Motor Co., which announced a plant closing in Belgium that will affect 9,500 workers. Another 1,400 Ford workers -- in the United Kingdom -- are also being let go. Both workforce reductions were the direct result of the continuing European economic turmoil.
European factor
"While the Ford job cuts are not impacting American workers, they indicate just how vulnerable companies in the U.S. are to the situation in Europe," said John A. Challenger, chief executive officer of Challenger, Gray & Christmas. "Several other companies, including Dow Chemical, Colgate-Palmolive, and DuPont attributed poor quarterly earnings to weak demand in Europe and other global markets."
"The final three months of the year tend to see heavier downsizing activity as companies make year-end adjustments to meet earnings goals and to prepare for the new year. Certainly, the deluge of weak third-quarter earnings reports that resulted from declining sales here and abroad does not bode well for workers as 2013 approaches," he added.
The slowdown in consumer and business spending was a common theme among several of the top job-cutting sectors in October. The second-ranked consumer products industry announced 5,250 job cuts last month, compared with 1,917 in September. The electronics industry plans to cut 4,491 jobs in the coming weeks and months. And the fifth-ranked industrial goods sector announced 3,539 job cuts.
---