---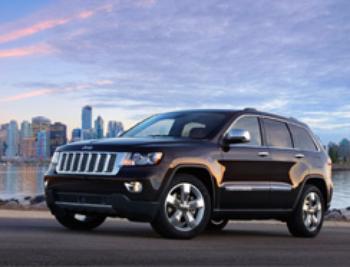 You would think that SUV owners would be diesel-engine fans. After all, the diesel delivers more torque and better gas mileage and is better suited for towing boats and trailers, going off-road and doing other brawny stuff SUVs are made for.
That hasn't been the case in the U.S. but Chrysler is giving it a shot, bringing a diesel-powered Jeep Grand Cherokee to North America next year. The Jeeps will be powered by a 3.0-liter diesel power plant that's quite highly regarded in Europe – and yes, it will be legal in all 50 states.
Paired with Chrysler's Torqueflite 8-speed automatic transmission, the oil-burning Jeep should turn in mileage comparable to a full-size sedan. But will that be enough to lure American Jeep owners away from the gas pump? Maybe. But then again, maybe not.
Pricing paradox
After all, in diesel-happy Italy, for example, a gallon of gas goes for about US$6. A gallon of diesel is a little less. But in the U.S., with gas hovering mostly on the downhill side of $4, a gallon of diesel will cost you about $1 more.
The lopsided equation is why – besides outdated stereotypes of diesels as smelly and noisy – diesel engines are having a hard time gaining traction in the U.S. Which, in turn, is why diesel prices remain stubbornly high.
It's that old supply-and-demand thing again, although sort of in reverse. Normally, low demand would be expected to result in lower prices. But in this case, refineries just aren't turning out much diesel fuel because they don't see enough demand.
Lower supply, higher price. Isn't economics great?
Jeep is hoping it's helping to start a trend with the Grand Cherokee. Certainly a Wrangler equipped with a brawny diesel would be just the thing for pulling out stumps, walking up the side of hills and churning through the mud. All it takes is a few hundred thousand consumers willing to take the plunge.
---