---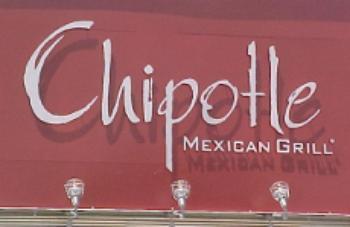 In business does it pay to be avant garde or boundary pushing, or is it safer to follow other business models that have already been successful?
That's what the Mexican eatery Chipotle is asking itself, as the company's founder Steve Ells notes the restaurant chain is not growing as fast it has in the past. Could it be due to a disproportionate advertising focus on how different Chipotle is, rather than branding itself as a good place to get a quick bite?
Since Chipotle opened in 1993, it has always branded itself like a restaurant rather than a fast-food place, and most of its marketing has focused on the company's organic ingredients and natural food selections.
By practically inventing the fast-casual dining experience, Chipotle's image of breaking the mold and creating an entirely new dining category may have turned the restaurant into a niche eatery, which probably wasn't the company's intention.
Fitting the mold
Steve Ells, Chipotle's founder, said the company is seriously thinking about following the traditional fast-food mold—a la McDonalds and Burger King—by adding drive through services and creating TV commercials that focus less on Chipotle being an organic alternative and more on it being an everyday fast-food restaurant.
It's possible that Ells' game plan is to remove some of the health food association to help change the company from a niche brand to a restaurant that caters to the everyday Jose and Josephine.
Ells also said new menu items are possible and the restaurant may add food options that appeal to a broader range of consumers and pallets. He's also considering adding a breakfast menu in the near futre.
It's also been rumored that Chipotle may downscale its fast-casual approach and go the traditional fast-food route by speeding up the ordering process and moving at a quicker pace to bring in more customers.
Whether this will provide the restaurant the jolt it's looking for remains to be seen, as Chipotle sales numbers have decreased by a few percentage points during the second quarter.
Cutting back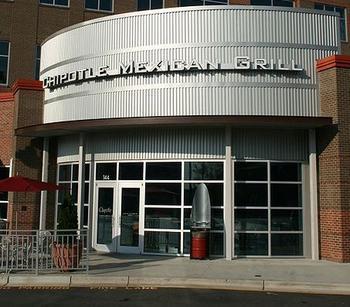 This could easily be attributed to consumers choosing to spend less on eating out, or it could be because consumers have more dining options than before. But either way Chipotle has noticed declining growth and it's eager to change that very quickly.
It's safe to say that most food chains probably wouldn't fret too much about a small drop in sales numbers, but since Chipotle has seen nothing but growth pretty much since its opening, a shift in sales undoubtedly has the company on guard.
Although the restaurant could be making these changes in the near future, Chipotle executives say it won't totally thow out its usual branding approach.
"We've always been very sort of focused on doing our marketing kind of different, said Alex Spong of Chipotle in an interview with BusinessWeek.
"That model has allowed us to have consistent sales growth. While we may tweak some things here or there, I think it's important that the takeaway is, we're not pivoting from our strategy," he said.
Ells hasn't said these changes are written in stone, and at this point he is simply going back to the drawing board to figure out his next move.
Many industry experts believe drive-through service is smart for any location that wants to maximize business, and adding breakfast items to menus seems to be the new wave for many eateries like Subway, which just added a string of breakfast sandwiches to its menus.
And on the heels of Chipotle are other fast-casual Mexican restaurants like Baja Fresh, Qdoba, Panchero's Mexican Grill and Moe's Southwest Grill.
Of course none of these restaurants has caused Chipotle a great deal of heartburn yet, but some have already separated themselves by not appearing to be as niche or as high-end as Chipotle.
Feeding everyman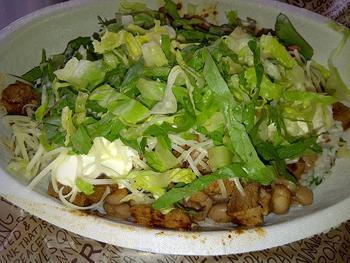 Let's face it, although places like McDonald's and Burger King aren't the best when it comes to décor or offering the healthiest menu items, they've managed to brand themselves as the common man's eatery, without seeming vastly inferior to other fast food places.
So it could be bad news for those Chipotle fans that believe the company is doing everything perfectly, because many consumers like the way the restaurant operates. They also admire the fact that Chipolte considers itself a notch or two above Wendy's or McDonald's.
But whether you want the restaurant to change or not, the company will most likely raise prices, so consumers should expect to shell out more cash for those Quesadillas they love.
"We don't have any specific plans to increase menu prices next year, but with inflationary expectation related to the summer drought looming —we remain open to the possibility of a price increase next year," said Chipotle's CFO John Hartung.
"So the combined inflation in Q4 and next year is expected to be in about the mid-single-digit range. Should that kind of inflation materialize, we will consider price increase to help offset the impact," he said.
---