---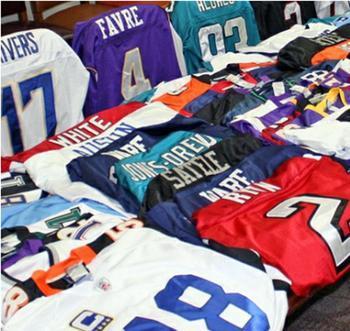 International law enforcement used the occasion of Cyber Monday in the U.S. to announce the take-down of 132 Websites they say were illegally selling counterfeit goods to unsuspecting consumers.
U.S. Immigration and Customs Enforcement's (ICE) Homeland Security Investigations joined law enforcement agencies from Belgium, Denmark, France, Romania, the United Kingdom and the European Police Office (Europol) in the action.
Authorities say these Websites were set up to dupe consumers into unknowingly buying counterfeit goods as part of the holiday shopping season. The operation was coordinated by the ICE HSI-led National Intellectual Property Rights Coordination Center (IPR Center) in Washington, D.C.
Third year for crackdown
It's a never-ending project. In fact, this is the third year that the IPR Center has targeted Websites selling counterfeit products online in conjunction with Cyber Monday.
The operation -- known as "Cyber Monday 3" -- seized 101 Websites and yielded one arrest. Additionally, recognizing the global nature of Internet crime, this year the IPR Center partnered with Europol, who, through its member countries, executed coordinated seizures of foreign-based top-level domains such as .eu, .be, .dk, .fr, .ro and .uk. This effort is titled Project Transatlantic and resulted in 31 domain name seizures.
"This operation is a great example of the tremendous cooperation between ICE and our international partners at the IPR Center," said ICE Director John Morton. "Our partnerships enable us to go after criminals who are duping unsuspecting shoppers all over the world. This is not an American problem, it is a global one and it is a fight we must win."
On one hand the action might appear to benefit producers and intellectual property holders more so that consumers. After all, some consumers might not mind that the Gucci bag is a knock-off, as long as it's a good knock-off and is cheap.
How it hurts consumers
But authorities say the poor quality of counterfeit goods always harms consumers in the end. Also, they say some counterfeit products might be dangerous since they are not produced to the same standards as the real thing.
For their coordinated crackdown, the IPR Center and Europol received leads from various trademark holders regarding the infringing websites. Those leads were given to eight investigating HSI field offices in Baltimore, Buffalo, Denver, El Paso, Newark, San Antonio, San Diego and Ventura (Calif.), and to the investigating Europol member countries including Belgium, Denmark, France, Romania and the United Kingdom.
The domain names seized are now in the custody of the governments involved in these operations. Visitors typing those domain names into their Web browsers will now find a banner that notifies them of the seizure and educates them about the federal crime of willful copyright infringement.
---