---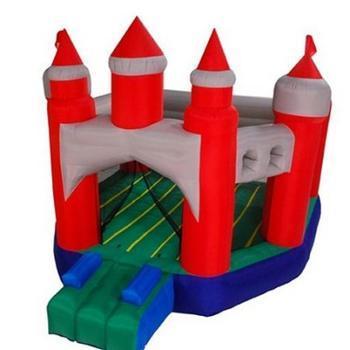 Kids love bouncy castles and houses, so a lot of parents rent them for birthday parties and inflate them in backyards. Some restaurants that have a children's play area use bouncers, the large inflatable toys that kids love to jump on.
But according to recent findings that were published in the medical journal Pediatrics, the number of emergency room visits by children has doubled between the years of 2008 and 2010 due to inflatable bouncers, and researchers say a complete 180 needs to take place in terms of providing more regulations and much stricter monitoring at the manufacturing level to ensure better safety.
"If this was an infectious disease that was increasing at this rate, there would be headlines across the country," said Gary Smith, the lead author of the study.
"We can use bouncers more safely, ask national groups to come up with guidelines and turn to manufacturers and say 'What can you do to help us?' If we all work together, it will be more fruitful than prohibition," Smith said.
Story continues below video
Collisions & collapses
In the study, Smith and his team looked at the injuries of children ages 17 and younger who were hurt by inflatable bouncers and required emergency room treatment between the years of 1990 and 2010.
The findings showed that 10 percent of the children were hurt by running into another child while playing in the bouncer, and 6.3 percent of the children were hurt after one child collapsed on top of another.
Also, 81.7 percent of the children suffered broken bones, and in total, 3.4 percent of the children had to seek hospital treatment and needed to be kept for overnight observation.
In the last 15 years the rise in the number of injuries has jumped from just under 1,000 cases to 11,000 between the years of 1995 and 2010.
Smith says the findings didn't show that the size or type of inflatable bouncer--whether a house, castle or otherwise--made a difference in the number or the type of injuries suffered, but there were more injuries than the researchers orginally anticipated.
"There is no evidence that the size or location of an inflatable bouncer affects the injury risk," said Smith. "I was surprised by the number, especially by the rapid increase in the number of injuries."
Good exercise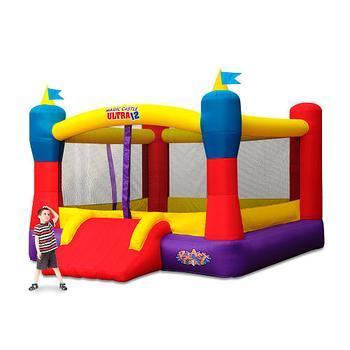 Although Smith has pointed out the many risks factors associated with inflatable bouncers, he says the toys are still a good source of exercise for kids, and if used properly with adult supervision, bouncers can still be a pretty safe go-to for parents choosing to rent them for birthday parties or other events.
The researchers also say setting strict guidelines for children when they use the bouncers should dramatically decrease the number of injuries.
For example, only allowing a small number of children to use the inflatable at the same time, and making sure kids are properly spaced while jumping will make the toys safer.
Kids should also only use the bouncer for jumping and not use it for running or horseplay, which causes even more injuries.
The researchers also compared the inflatable bouncer injuries to injuries suffered during trampoline use and say that stricter guidelines need to be put in place, as a lot of manufacturers and consumers have taken a casual approach to ensuring children's safety when using inflatable castles or houses.
"The number and rate of pediatric inflatable bouncer-related injuries have increased rapidly in recent years," said the researchers.
"This increase, along with similarities to trampoline-related injuries, underscores the need for guidelines for safer bouncer usage and improvements in bouncer design to prevent these injuries among children."
Work together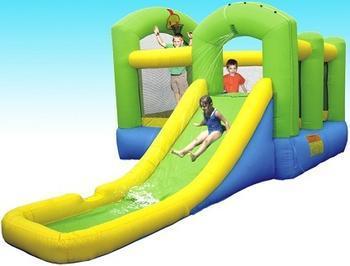 Smith also says communities, health officials and parents need to work together to create official safety parameters for using bouncers and trampolines, and much more attention needs to be given to not only the high number of injuries these toys can cause, but just how children are actually using them.
"Ensuring that parents are aware of the potential risks, improving surveillance of the injuries, developing national safety guidelines and improving bouncer design are the first steps," Smith says.
"The medical and public health community has yet to provide recommendations on the safe use of inflatable bouncers. The growing epidemic of inflatable bouncer injuries makes it clear that it is time to do so."
---